22 Things To Do in New South Wales under $22
If you're looking for coastal adventures, inland treasures or city exploring New South Wales is the place to be in 2022!
Sydney and its surroundings have become an incredible destination for a motorhome holiday - you can fill the day with all of the above and more! Camp close to iconic landmarks, wake up near the trendiest coffee shops and be surrounded by local wildlife every day!
Whether you're eager for an activity-filled trip or a budget-conscious getaway, we've got you covered with our list of 22 Things to Do in New South Wales under $22!
Visit Luna Park
Admission Cost: Free
While you'll have to splash some cash on rides, Sydney's Luna Park is free entry! And you don't have to fork out more than $22 to have fun! From thrill rides to ferris wheels, mirror mazes to carnival games, there is a world of fun to choose from in this iconic Sydney park!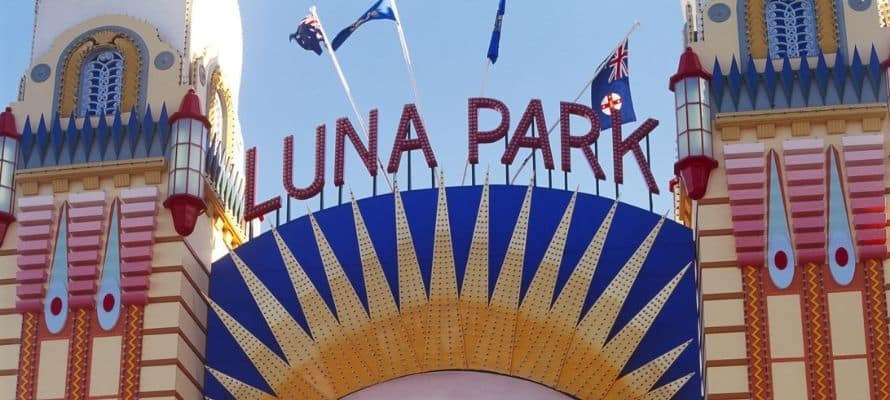 Experience Nan Tien Temple
Admission Cost: Free
In the middle of Wollongong, you'll find the largest Buddist Temple in the Southern Hemisphere. Nan Tien Temple is an incredible cultural experience that everyone should visit at least once. There is always so much on offer, including festivals, food events and spiritual retreats. Just walking through the temple is an incredible experience!
Explore Pylon Lookout and Museum
Admission Cost: $19
So it's not quite the Sydney Harbour Bridge climb, but you'll get better views of it from here and pay a quarter of the price! In addition to an interesting museum, Pylon offers an incredible viewing platform that will allow you to see as far out as Blue Mountains!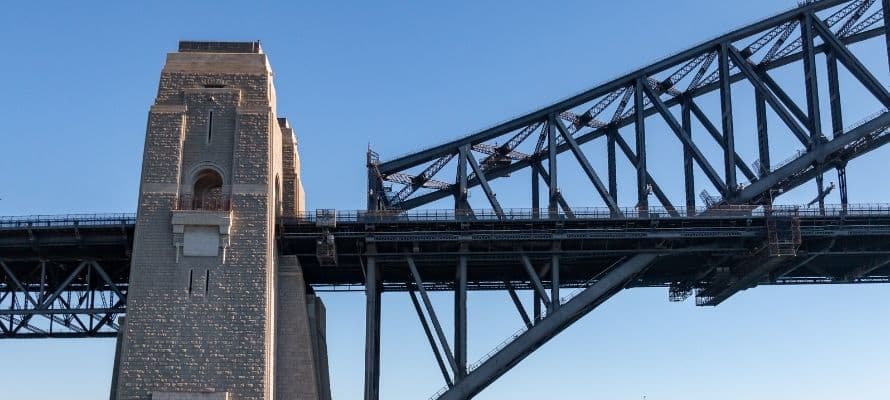 Have a Swing at Putt Planet
Admission Cost: $18
For an affordable activity in Miranda, NSW head to Putt Planet – a unique, African-themed mini-golf centre. With 18 holes and 18 quirky themes, you're bound to have a smile on your face, even if you don't score a hole in one.
Enjoy A Picnic on Lincolns Rock
Admission Cost: Free
Be the envy of everyone by bringing a blanket and pre-packed picnic basket to Lincoln's Rock near Blue Mountains. For the most romantic time of day, head there just before sunset! Parking is just a few minutes walk away from the incredible cliff's edge.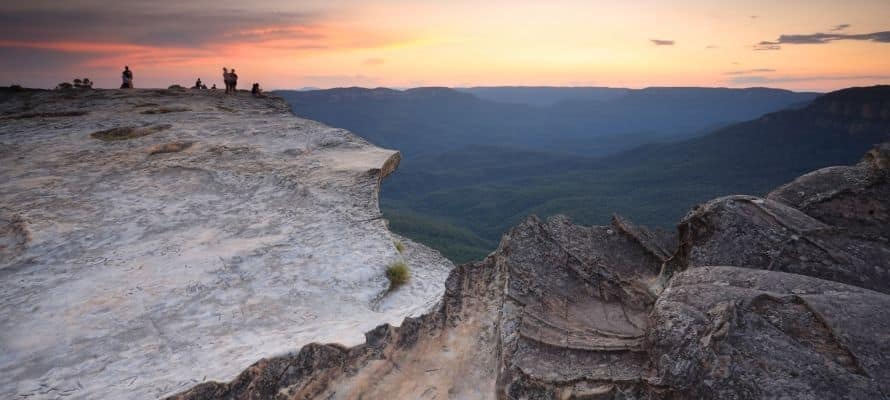 Wander through Powerhouse Museum
Admission Cost: Free
There are some seriously cool things to see at this contemporary museum in Sydney. From clay-work to climate conversations, modern inventions to honey workshops – there are ever-changing galleries and exhibitions at the Powerhouse; you never know what you'll discover! One this is for sure – entry is always free!
Dine at Burwood Chinatown
Admission Cost: Free
Burwood Chinatown is a cool new precinct in Sydney's inner west showcasing delicious and authentic Asian street food and culture! Try the famous fried chicken at Wowo or make your own Bento Box at Degree Bento. If you love arcade games, the colour pink or Instagram-worthy spots, you must check out claw machine arcade Million Life while you're here.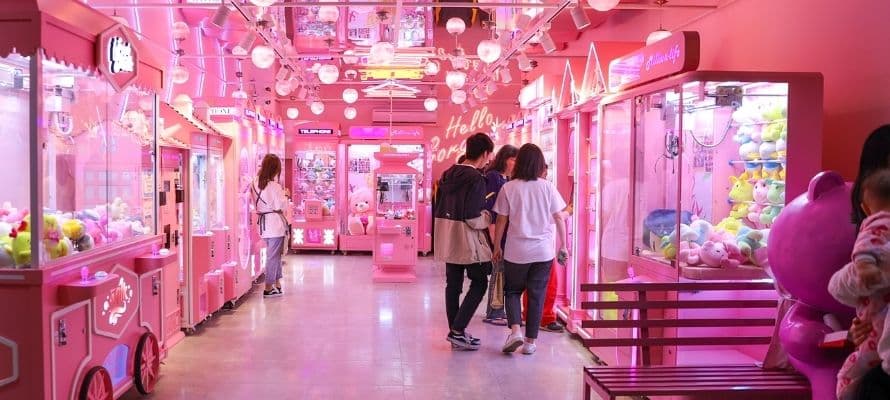 Treat yourself to Ice Cream at Circular Quay
Admission Cost: Free 
Ice cream isn't just a desert in Sydney. It's a lifestyle! Messina has become a particular cult phenomenon due to their range of flavours and proximity to the waterfront. We can recommend the unique Yoghurt & Caramel or the classic Chocolate Sorbet. For the best way to savour it, buy a tub and put it in your motorhomes freezer!
Spend an Hour at Entertainment Park
Admission Cost: From $4
Hidden in Bankstown is a massive, fun-filled warehouse called Entertainment Park! There are so many fun options under $22 per person. You can go ten pin bowling for just $16, play a virtual reality for $10 or play in the arcade for a few gold coins! They even have a pool table!
Barefoot Bowl by The Beach
Admission cost: $20
Soak up the incredible ocean views of Sydney while bonding with your crew at Clovelly Bowling & Recreation Club! Whether you're a pro or a newbie, it's a fun and affordable way to spend some time in the New South Wales sun. There is often a complimentary barbeque too!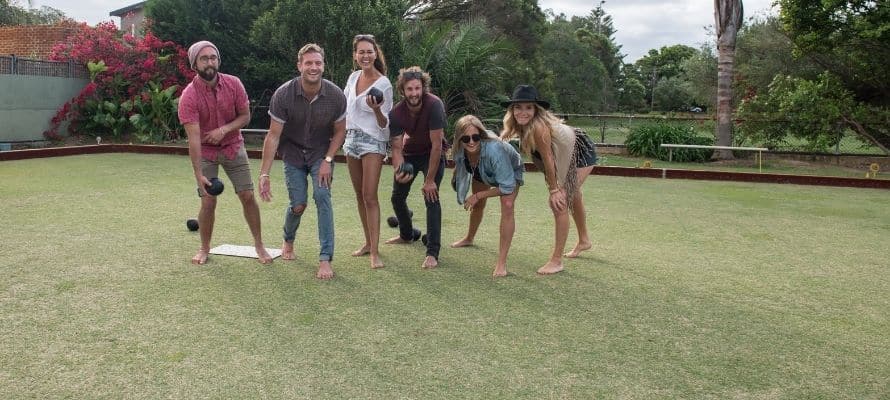 Stop For a Tasting at Stone & Wood Brewery 
Admission cost: N/A
Stone & Wood in Byron Bay boasts one of the coolest looking breweries in the country! Grab a seat outside, soak up the glorious sunshine and sample some of their famous craft beers alongside a share plate. Choose your favourite and get ready to pack your motorhomes fridge!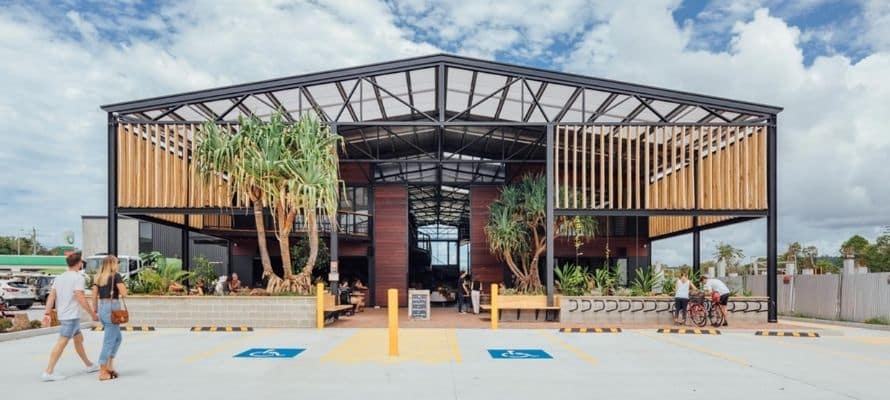 Hire a bike at Centennial Park
Hire cost: $15-$20
There is something so satisfying about taking a scenic bike ride on your holiday! Head to Centennial Park Cycles, who will hire a bike out for just $15. Many scenic routes are close by, including Lachlan Reserve, Cooper Park and Bronte Beach.
Visit the Oldest Aboriginal Fine Art Gallery in Sydney
Admission Cost: Free
Cooee Art in Bondi and Redfern hold incredible artwork and exhibitions curated by emerging and established Aboriginal artists. Wander through the dedicated fine art gallery, listen, learn and feel the emotion that comes through each piece of art. 
Stroll through the famous Paddy's Market
Admission Cost: Free
The bustling Paddy's Market is a fabulous way to spend a few hours! They host a traditional market from Wednesday to Sunday that will please both the browser and the bargain hunter! You're bound to pick up an affordable souvenir or two and some fresh produce for your motorhome's fridge.
Take the kids to Puppeteria Theatre
Admission Cost: $15
For an affordable and easy way to entertain the kids ahead of a long road trip, take them to Sydney's Pupperteria Theatre! There are many fun, traditional and nostalgic tales to see  via the incredible puppeteers. Think Alice in Wonderland, The Old Lady Who Swallowed A Fly, Cinderella – to name a few!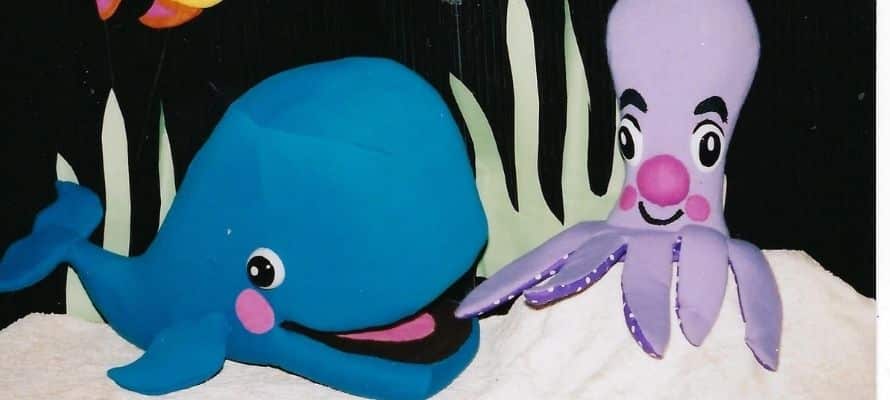 Have an Ocean Bath in the Entrance
Admission Cost: Free
On a warm New South Wales Day, there aren't many better ways to spend it than in one of the state's many natural baths. Have a dip in the historic Entrance Ocean Baths on the Central Coast for a meditative morning. There are 3 to choose from, and all have a beautiful view of the coast!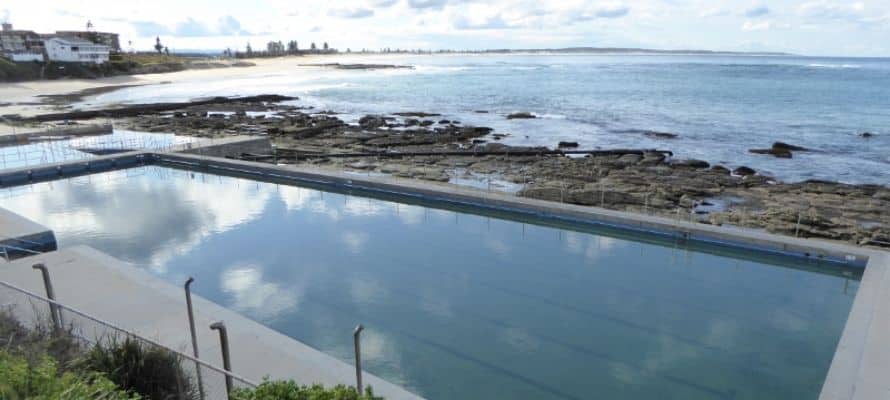 Explore the Art Gallery of New South Wales
Admission Cost: Free (some limited exhibitions might have a fee)
Enter a wonderland of colour and history at the Art Gallery of New South Wales , where you will find a collection of breathtaking historical and contemporary art. The Art Gallery of NSW, which is just minutes from Sydney Harbour, is always free. They have hosted prestigious exhibitions such as Frida Kahlo & Diego Rivera or its yearly Archibald exhibition. If there is a touring exhibit of that calibre, you may expect to pay a small amount. 
Make Friends with Wildlife at the Walkabout Park
Admission Cost: Prices Vary
Just an hour drive from Sydney and you're in one of Lonely Planet's top-rated family-friendly adventures in the world! Meet local Koala, Kangaroos, Dingo and much more! While this one technically isn't under $22, it is if you're taking the whole family! A family pass (2 adults and 2 children) is just $84 – so that's $21 a ticket!
Have A Day Out at Darling Quarter
Admission Cost: Free
This welcoming space in the city is a hub of activity, with fun recreational things available all around, suitable for all ages! Barbeques, kids yoga, pop-up markets, playgrounds and ping pong are just some of the free activities on offer at the incredible Darling Quarter!

Go Iceskating
Admission Cost: $20
Do something unexpected and spend the day at an ice skating rink! Head to Macquarie Ice Rink during the week between 11:30 am – 1:00 pm and you'll pay a flat rate of $20 for a session!
Do Some Celebrity Spotting at Bondi Beach 
Admission Cost: $0
Bondi Beach has to be Australia's most famous beach – it also happens to be where famous people love to hang out! Swim in the Bondi Baths, or walk the beautiful coastline. From local reality stars to international movie stars  - stick around Bondi long enough, and you're likely to spot a familiar face or two!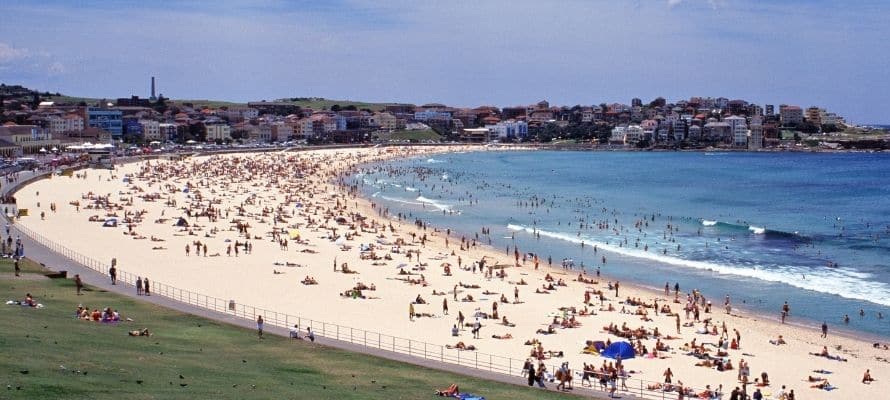 Smell the roses at Royal Botanic Gardens
Admission Cost: $20
One of the most scenic botanic gardens in the world lies in the heart of Sydney – The Royal Botanic Garden Sydney is truly EPIC. From incredible murals made from bright flowers to dedicated therapy nature walks -  this botanic oasis is a must-do!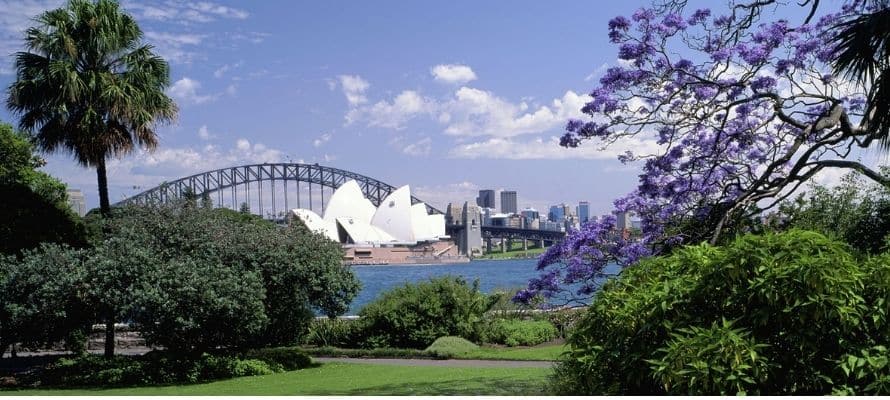 Sydney Branch
Our New South Wales Branch is conveniently located in Sydney
See Location
Heading to Queensland?
22 things to do in Queensland under $22
Read More
Blue Mountains
One of New South Wales most loved holiday destinations
See Guide