22 Things to Do in Victoria Under $22
Victoria truly has it all: great shopping, dining, arts, mountains, national parks, wineries, and surfing beaches are just the beginning! When planning an itinerary around your Melbourne motorhome holiday, choices can certainly get overwhelming.
Melbourne is a hipsters wonderland - it has some of the best coffee culture in the country, free music and art on almost every corner and let's not forget the bustling laneways and rooftops. Drive a little further out to find some of Australia's most iconic natural wonders - easy to discover when you're cruisin' the Great Ocean Road!
If you want to fit as much as possible into your motorhome holiday or simply adventure on a budget, read on. We've listed 22 Things to Do in Victoria Under $22, including a whole lot of free activities!
Have a Laugh at Spleen Bar
Admission Cost: $10
Almost every Monday night in Melbourne, you can catch a comedy show for just $10. If you're looking for a budget way to spend your Monday evening, head to Spleen Bar for some ridiculously cheap laughs! This Melbourne bar has hosted some of Australia's biggest names, including Frank Woodly, Tom Gleeson & Adam Hills.
Check out the AMCI
Admission Cost:  Free
Whether you're a lover of film, tv, gaming or art in general, there's sure to be something that intrigues at ACMI in Federation Square! There are fascinating exhibitions, short films and experiences that will give you great insight into the world of cinema! For a memorable souvenir, check out the interactive flipbook exhibition  – where you can make your very own photo flipbook for a small fee!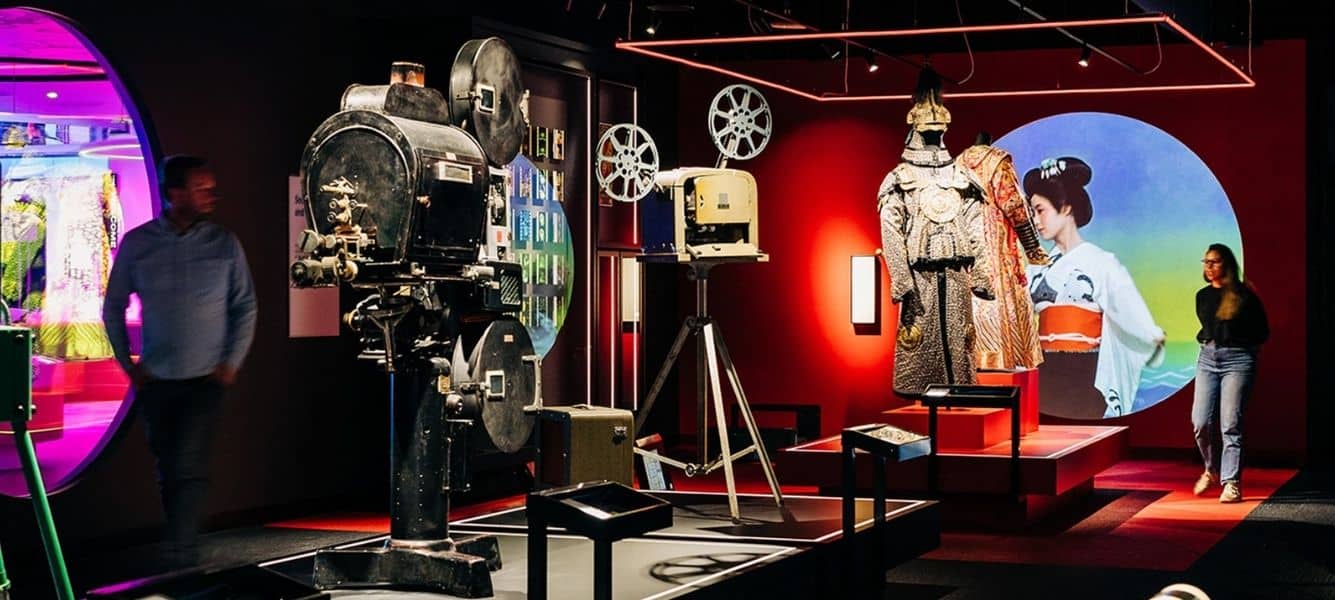 Uncover the stories at The Immigration Museum 
Admission Cost: $10- $15 (children and concessions free)
In the historic Custom's House on Flinders Street in Melbourne, you'll find Australia's powerful Immigration Museum. Walk among this museum to discover a vibrant collection of stories, exhibits and contemporary issues. Students, concessions and children all have free entry and seniors pay just $10!
Taste Test at The Queen Victoria Markets
Admission Cost: Free
Sample all the delicious produce and treats at one of Australia's most loved markets – just a quick walk up from the Melbourne CBD! Open every day from 9am-3pm except Wednesdays and Mondays, there are hundreds of stalls to explore. With a $22 budget you can sample, enjoy some lunch, listen to some live music and buy a gift or two! Don't forget to take advantage of your motorhomes fridge - pick your favourite cheese from the Delicatessen Deli before you leave!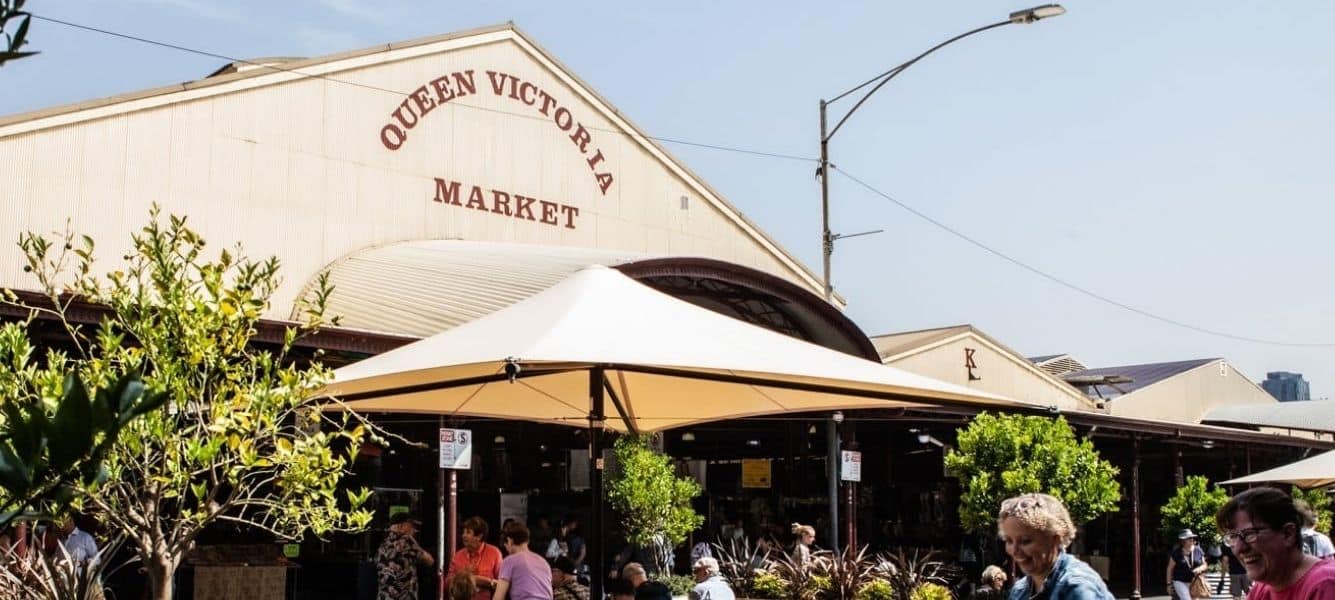 Choose Your Own Fun at Strike
Admission Cost: Varies
Strike in Melbourne Central is the place to be if you're looking for some inner-city fun with friends or family! Once just a modest 10 Pin Bowling venue, Strike has now transformed into a wonderland of activity. For under $22 you can: Play 1 Game of Bowling, 2 games of Laser Tag or 1 hour of Augmented Darts!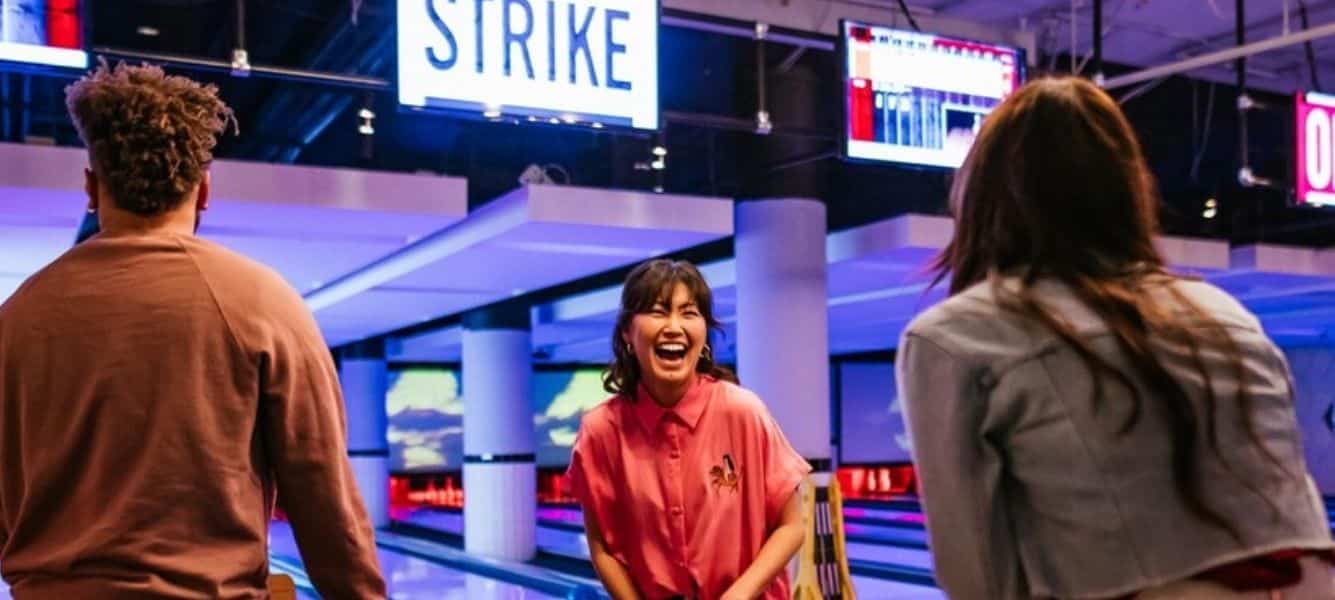 Eat & Drink at Kewpie in Fitzroy
Admission cost: Free
If looking to live like a local while dining on the cheap, this might be the place for you! Open Wednesday-Sundays, Kewpie in Fitzroy serves their famous pizzas for just $5. They also offer their very own lager and a wide selection of local wines. You can refuel mid-adventure in their outdoor beer garden with some free live music on Sundays.
Whale Watch at Portland
Admission Cost: Free
If you're Cruisin' the Great Ocean Road between June and August, make your way to Cape Bridgewater for your best chance at seeing a giant southern right whale. Pull your camp chairs out, settle in for the afternoon and wait! An experience like no other, and it costs absolutely nothing!
Visit the Collingwood Children's Farm
Admission Cost:  $5 - $15
Collingwood Children's Farm is a not-for-profit organisation supporting the disadvantaged community of Victoria by delivering programs through a working farm in the middle of the city. Entry for adults starts at just $5 and proceeds go towards the program and its animals. Create your own slow-paced itinerary here - cuddle goats, pat guinea pigs, meet the farm animals and chat with the farmers. A special day for anyone, young or old!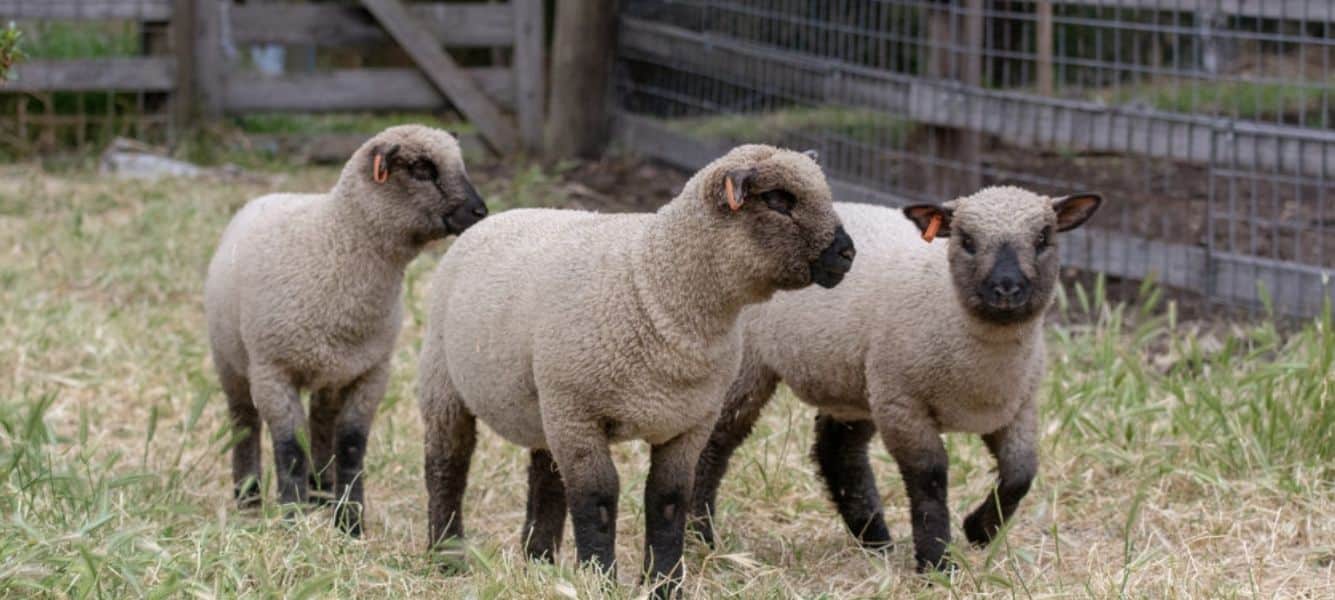 Take a Class at Laneway Learning
Admission Cost: Varies
Do something different and book a lesson with Laneway Learning. For as little as $15, you can take a unique class in the heart of Melbourne! Laneway Learning offers all sorts of activities, from writing classes to pillowcase making! You can also participate online too, so why not learn how to make earrings in the comfort of your motorhome!?
Spend The Day At St Kilda Beach
Admission Cost: Free
Visit Melbourne's most famous beach for a day of low-cost relaxation! Spend the day lounging by the beach, strolling the esplanade markets, sipping on smoothies and walking the pier!
If you're looking for some fast-paced fun, head to Luna Park for a thrill ride or two!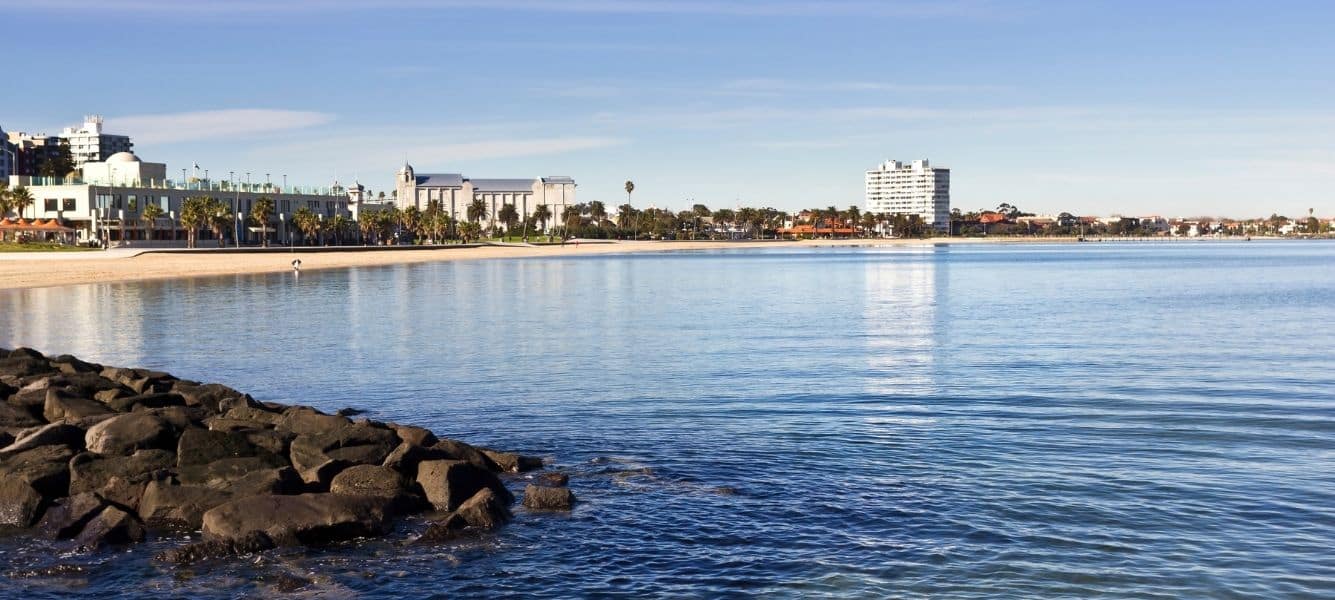 Find the Hidden Nintendo Hub in Melbourne CBD
Admission Cost: Free
When you're walking through the city streets of Melbourne, you might see an EB Games store on Swanston Street. It looks like a regular store from the outside, but head inside, walk upstairs, and you'll find their top floor is full of playable Nintendo games! Thanks to the great number of games and controllers, there are hours of fun to be had.
Take a Free Walking Tour
Admission Cost: Free (payment of any amount accepted and encouraged) 
If you want to get to know the city you're in, while fitting in some exercise – you can't go past a free walking tour in Melbourne! Knowledgeable guides will take you through Melbourne, teaching you its history and culture. You can choose a sights-based tour or a culture-based tour. Opt for the latter if you want to learn about Melbourne's iconic hidden laneways, coffee culture and architecture. The sights-based will give you more information on Melbourne's history, from its indigenous beginnings to today's famous landmarks. If you can, why not do both!?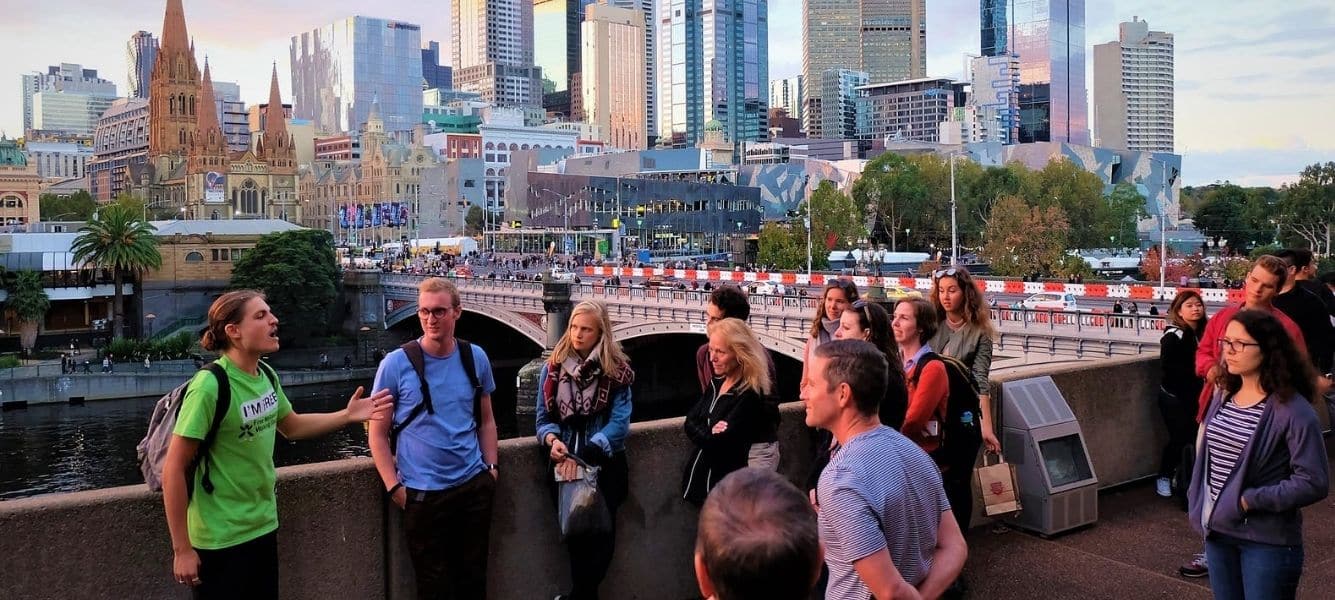 Have an Instagram-Worthy Ice Cream experience
Admission Cost: N/A
Head to Nitro Lab in Melbourne for an ice cream splurge and an experience in itself! Pick your flavour, choose your toppings and sauce tube, then watch the staff make the ice cream via liquid nitrogen! Kids and adults will love it and you'll end up with a yummy ice cream that is not only mouthwatering but totally insta-worthy!
Take a Tour Through The Old Beechworth Gaol
Admission Cost: $17.50
The Old Beechworth Gaol is one of Australia's most significant European cultural sites. This is primarily due to the gaol's execution of Ned Kelly in 1880 and the chain of events that led to it. Wander through the incredible building and listen to the tour guides' - the history of the gaol and its famous Kelly Gang is absolutely fascinating.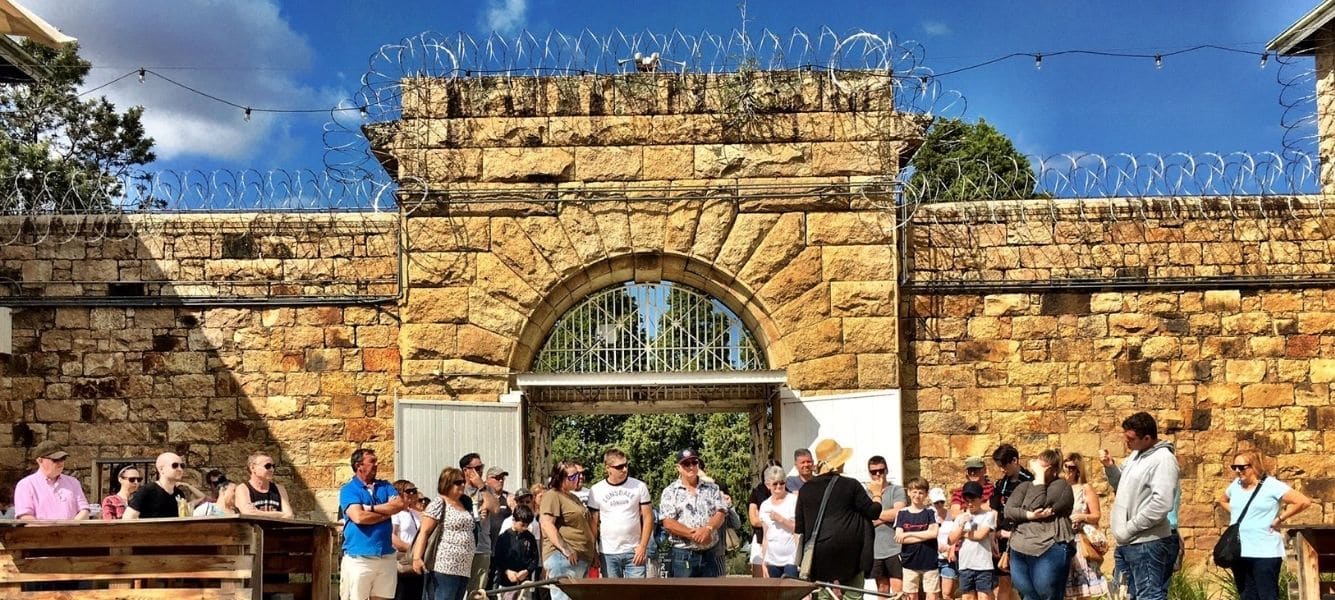 Take a Dip In Victoria's Freshest Swimming Holes
Admission Cost: Free
Be sure to pack your swimwear when travelling through Victoria! The best thing about hitting the road in a motorhome is your room comes with you – so you can take a spontaneous swim anytime! There are an array of epic waterfalls and holes to see and swim. Thanks to the wonder of Mother Nature, it's all of course, free! Rollasons Falls, Cumberland River, Pound Bend and Turpin Falls are just a small selection of great swimming holes in Victoria.
Explore The Deborah Gold Mines
Admission Cost: Free
Explore the surface of the Central Deborah Mines, which will give you an incredible insight into the gold-mining days of Australia. Free entry will have you discovering the historic buildings, equipment and operations of the era, including the engine room, first aid room, blacksmith's shop and the interpretive museum. For an additional $10 you can opt to take the Vintage Talking Tram Tour - you'll ride through Bendigo, learning the history and landmarks along the way.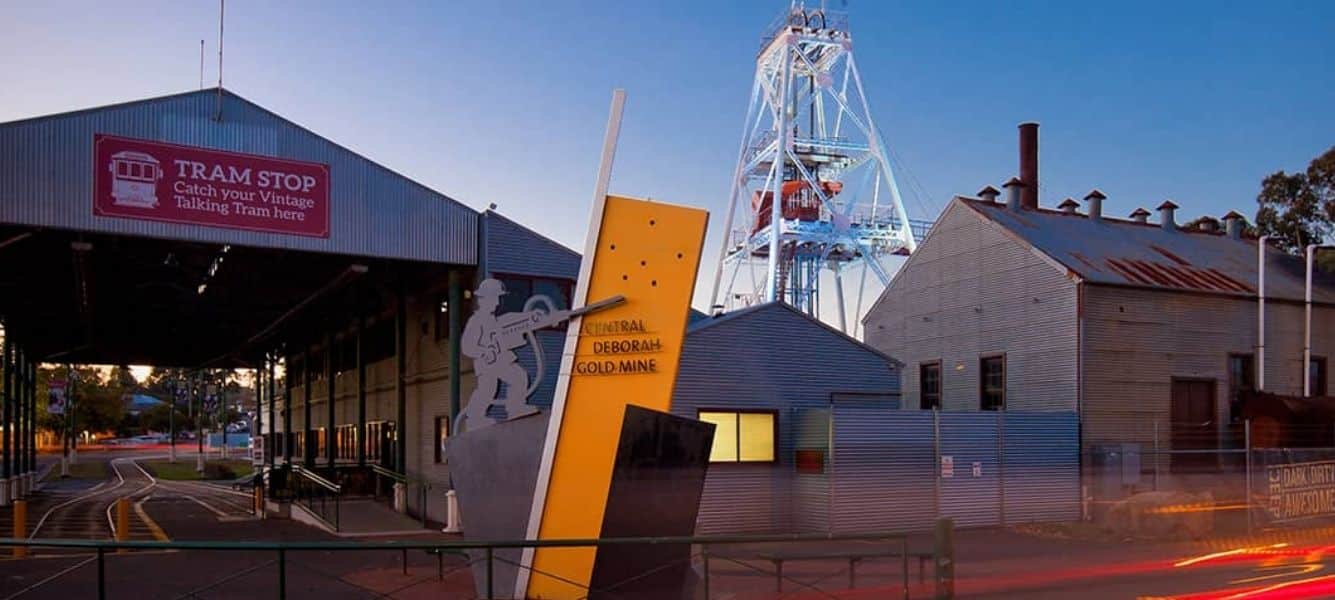 Have a Swing at Bellarine Adventure Golf
Admission Cost: $16
For just $16 you can play a round of mini-golf/putt-putt at one of two epic courses in Geelong. The courses are stunning and ever-changing thanks to surroundings of native flora, bright flowers, and blossoming trees! All the putt-putt courses are challenging enough to have some fun, great for beginners and pros! Spend an extra dollar from the $22 budget –because you can have a go at both courses for just $23!
Stroll the Laneways of Melbourne
Admission Cost: Free
Melbourne is renowned for its hidden laneways - full of street art, cafes and boutique shopping. Walking through them is an experience itself! Head to AC/DC Lane, Hosier Lane & Presgrave Place for some of the best street art encounters. If you're looking to dine in true Melbourne style, check out Meyers Place or Tattersall Lane.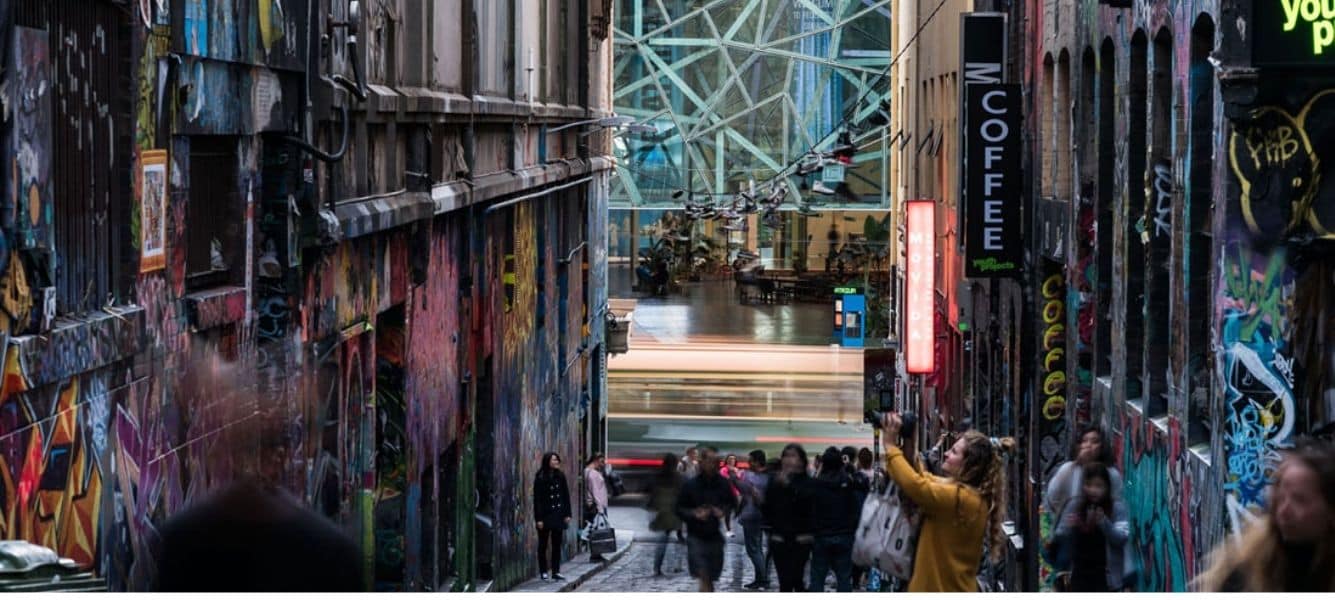 Check out the Exhibitions at Royal Botanic Gardens
Admission Cost: Free
Take a walk through the incredible Royal Botanic Gardens for a peaceful way to spend a few hours! Be sure to visit their free and interactive exhibitions too. Sonica Botanica: Stories & Sounds from the Garden is a listening experience best done with headphones – you'll quickly become immersed in the stories and sounds of your environment. Another exhibit, Seeing the Invisible uses virtual reality technology to help take you through the gardens!
See a Movie Under the Stars
Admission Cost: $20
If you love cinema, be sure to book in advance for this one! Moonlight Cinema showcases both new and classic movies on a giant projector in the middle of the Royal Botanic Gardens. Pack a picnic blanket or hire a bean bag for a small free. The best part is you can BYO, so prep some food, wine and cheese ahead of your visit!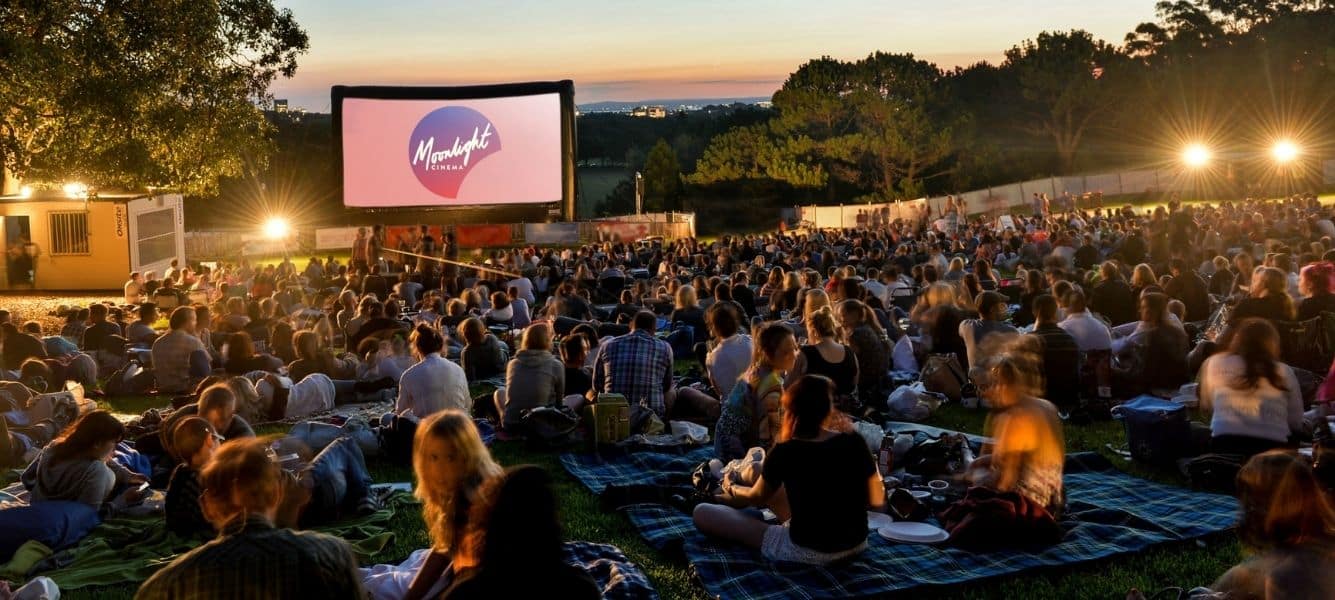 Ride the Free City Circle Tram
Admission Cost: Free
Take a ride on the historic and iconic City Circle Tram – first introduced into Melbourne in 1923! See the wonders of the CBD, skip the city traffic and hear interesting facts along the way. Whether you decide to hop on and off or stay on the entire route, it's a great way to discover and learn about Melbourne city.
Wander through Great Otway National Park
Admission Cost: Free
They say the best things in life are free, and the wonders of Great Otway National Park prove that! You'll see waterfalls, plant life, animals and some scenic picnic spots in and around this iconic national park! Of course, you must camp here too! There are some great motorhome friendly campsites here.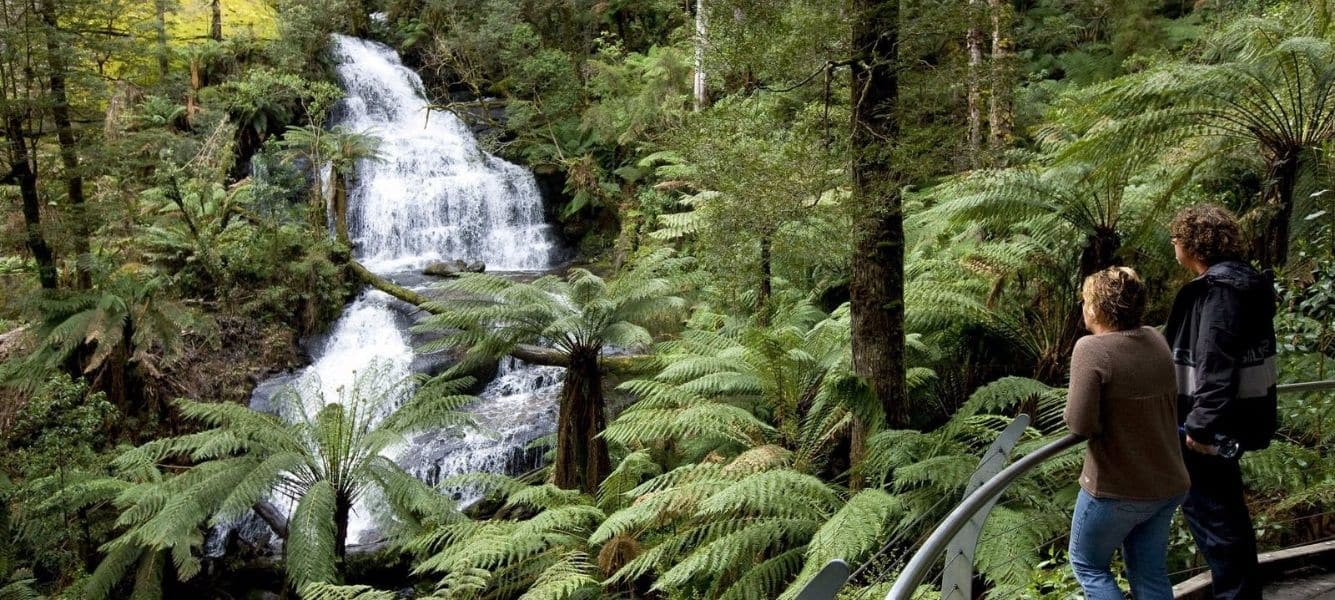 Melbourne Branch
Pick up your motorhome from Tullamarine in Victora!
See Location
Meals to Make
A great way to save money Is to cook in your motorhome
See recipes