The culinary guide to Tasmania: Top delights to try this summer
The Apple Isle is fast becoming Australia's summer destination of choice thanks to its luxuriously long summer days and array of fine  fresh produce renowned for being among the best in Australia. A trip to this small corner of the world wouldn't be complete without throwing away the diet and savouring the amazing flavours that are grown, picked, plucked and caught from Tasmania and delivered
straight to you.
Berries, Berries, Berries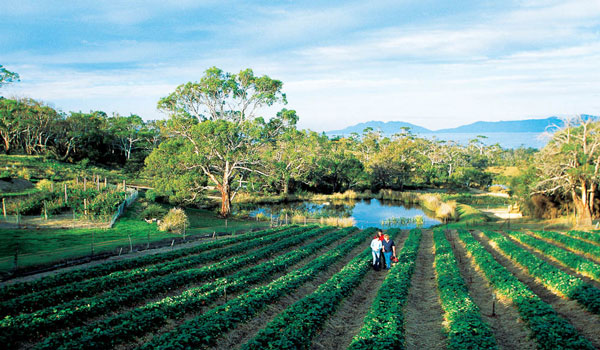 Over the summer months the Apple Isle is overrun with fresh, juicy berries waiting to be plucked from their branches. December and
January are the best times of year for berry-picking offering super-size cherries, raspberries, tayberries, boysenberries, loganberries,
silvanberries and blackcurrants. Sorrell Fruit Farm is a great option for enjoying the berry-picking experience and is located just 10
kilometres from the Cruisin' Hobart office. Spend the morning collecting berries before enjoying Devonshire tea at the onsite café. If you're heading up the east coast of the state, Kate's Berry Farm is a must and is home to row by row of cool climate berries. Make a beeline straight for the onsite eatery where you will be welcomed by mouth-watering berry-inspired sweets and treats accompanied
by spectacular views of picture-perfect Oyster Bay. Don't forget to take home one of Kate's unique jams made at the farm.
Oysters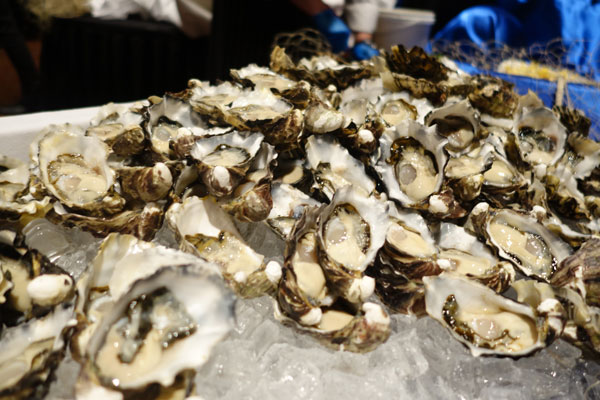 Devouring oysters in the beautiful Tasmanian environment is truly a delight like no other. Sourced from the fresh waters around the
state, Tasmania's oysters are arguably among the best in the world. For a mouth-watering experience in an unbeatable location, Freycinet Marine Farm on the east coast is your answer. Sit on their open deck and appreciate charming views whilst sampling one of their many varieties including oysters poached with a Ginger and soy dressing, oysters Kilpatrick grilled with bacon and spicy sauce or simply stick to the basics and squeeze a fresh lemon over a dozen natural oysters. If you're heading south this summer, Get Shucked on Bruny Island is an absolute must and will blow you away with quality oysters harvested, sorted and shucked before you onsite. Yum!
Cider
Tasmania is slowly but surely becoming established on Australia's cider scene offering a range of boutique cider experiences in scenic destinations. For the best cider encounter, take your motorhome adventure into the heart of the breathtaking Huon Valley just a short drive from the capital. Here you will find the rustic Apple Shed built in 1942 and home to Willie Smith's Apple Cider. Get comfortable at the cellar door and try the tasting paddle along with some of the finest local produce from the immediate Huon Valley. Just a stone's throw from The Apple Shed you will discover Pagan Cider made from fourth-generation orchardists in the Huon Valley. Stop by for a tasting.
Cheese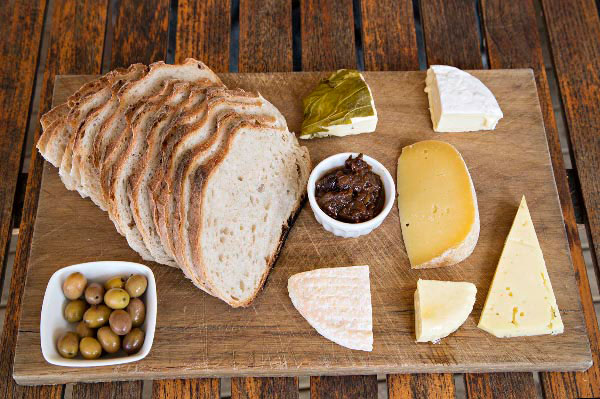 Cheese glorious cheese, is the perfect summer indulgence pared with a crisp glass of local wine. Tasmania harbours award-winning
cheese-makers who capitalise on the state's clean environment and temperate climate. Fine cheese producers can readily be found dotted around the state but for a magical cheese experience don't miss Bruny Island Cheese, an artisan cheese maker in southern Tasmania. Sample their unique Oen cheese, a soft cheese pinot washed in vine leaves or their iconic 1792; a soft cheese washed rind on Huon Pine. Other notable cheese-makers in Tasmania include popular King Island and Wicked Cheese just a stone's throw from the Hobart Cruisin' depot in the heart of the Coal River Valley.
Pinot Noir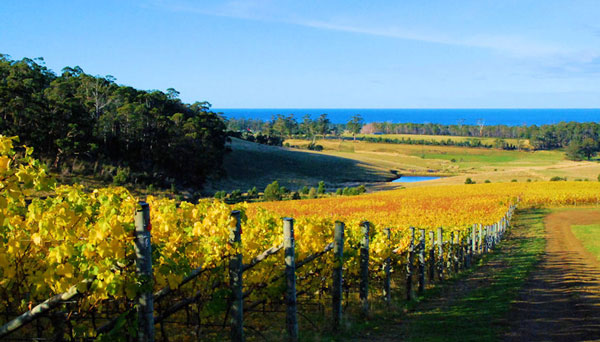 Tasmania's mild summers are perfect for producing some of Australia's finest cool climate wine. A visit to the Apple Isle wouldn't
be complete without paying a visit to one of the state's finest wineries to sample a prime glass of Pinot Noir, representing more than
40% of all Tasmanian grape plantings. For some of the best options try Abel's Tempest 2012 Pinot Noir in the charming Tamar Valley, Bay of Fires 2010 Pinot Noir in Pipers River or drive just moments from the Cruisin' depot into the heart of the Coal River Valley wine growing region to try the acclaimed Glaetzer-Dixon Reveur 2011 Point Noir. Don't forget to purchase a bottle for later!
Huon Valley Mushrooms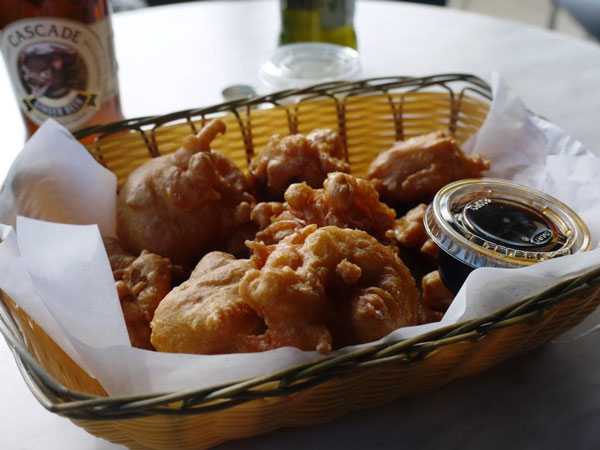 Dotted throughout the beautiful south of Tasmania you will discover mouth-watering Huon Valley Mushrooms. The company produces  delicious array of popular Whites and Honey Browns as well as some of the planet's most exotic varieties of mushroom. You can sample these local delights at a range of restaurants spread throughout the Huon Valley and Hobart. For a magical mushroom encounter, pay a visit to the Taste of Tasmania festival and savour a local favourite, the Tasmanian White Mushrooms Tempura battered and fried in cottonseed oil with a choice of homemade garlic aioli, Worcestershire sauce, Chilli Plum Sauce or Shima Wasabi Mayonnaise.
Scallop Pie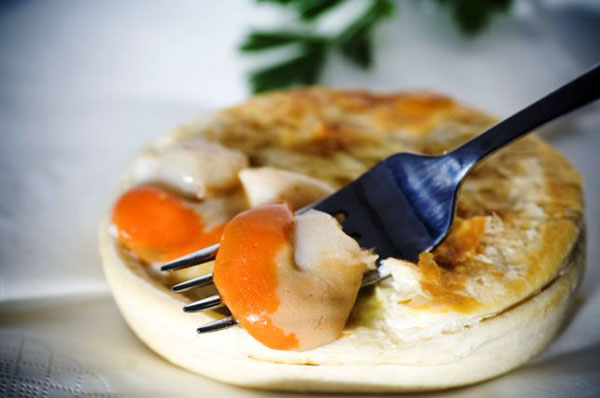 A trip to Australia's island state isn't complete without trying our famous scallop pies made from prime Tasmanian seafood produce. Visit the town of Ross off the Midlands Highway to sample perhaps the best pies in Tasmania at one of the local bakeries including
unbeatable Bakery 31. Other bakeries include the popular Jackman McRoss Bakery in Hobart's historic suburb of Battery Point and Richmond Bakery.
Honey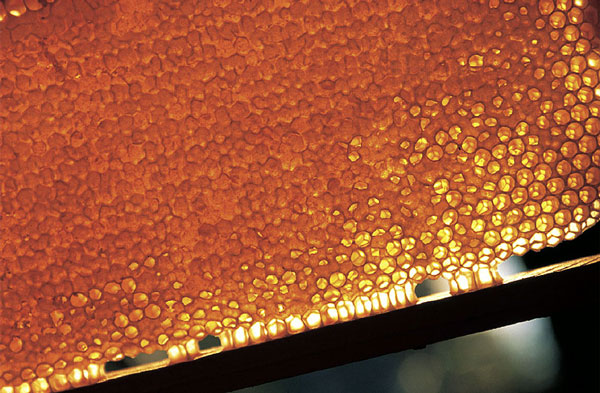 Tasmania's rich forests are ideal for the production of honey. While you're visiting Tassie, sampling Leatherwood and Manuka honey varies are a must. There are a range of hot spots for honey tasting including Stephens Leatherwood Honey in Mole Creek, Tasmanian
Honey Company in the small town of Perth and Miellerie Honey at Woodbridge producing five varieties of honey; Leatherwood, Lake Pedder, Prickly Box, Blue Gum and Tea Tree.
Smokehouse Delights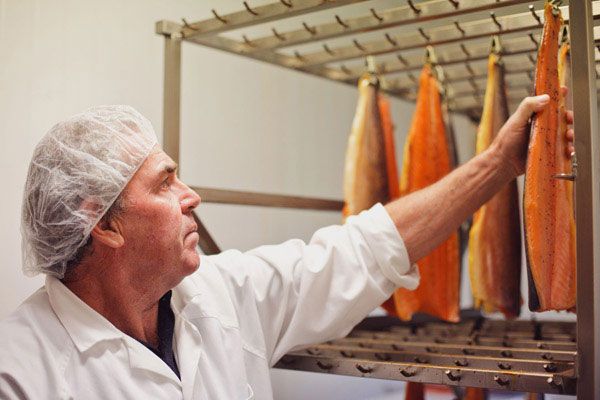 Tassie is renowned for producing a variety of unique and delicious smokehouse products. These products are easy to access  throughout your motorhome adventure as they can be located at a range of different points around the state. For the best that  Tasmania has to offer, don't look past Woodbridge smokehouse, Bruny Island Smokehouse or Mures seafood restaurant located on Hobart's idyllic waterfront. Woodbridge specialises in fish hand smoked using wood from their own apple orchard. At Bruny Island
Smokehouse try a number of delicacies before you buy and accompany them with one of the many whiskies on offer. Dine on the balcony offering spectacular views of Bruny Island.