10 Family Friendly Activities in Brisbane
Are you ready to get out of the regular routine and go on an epic road adventure? With a Cruisin' Motorhome or campervan, you choose the journey and everything you need is quite literally at your doorstep.
With so many kids and parents working from home right now; new experiences, fresh air and sunshine is exactly the type of holiday every family needs.
That's why our campervan holiday and road trip recommendation this week is Brisbane and its incredible surrounds.
Don't stay cooped up in a hotel when you can book a motorhome; experience the scenic open road and enjoy the warm outside air by night! Did you know that talking around a campfire brings 100% more joy to your nights? Okay, that's not a real statistic but we believe it.
Campervan holidays are the ultimate way to create treasured, personal moments. It's the family holiday that will be talked about for years to come.
Once you pick up your Cruisin' Motorhome from our Brisbane Branch, the adventures and opportunities are endless – you can spend the day in a bustling big city and be in a lush green escape within the hour. From extraordinary coastal drives up to Noosa to scenic and historic wonders that surround the Glass House Mountains.
With school holidays just around the corner we've come up with 10 must-do family activities for your Brisbane Cruisin' Motorhome Holiday.
10 FAMILY FRIENDLY EXPERIENCES FOR THE PERFECT BRISBANE HOLIDAY
1. Cuddle a Koala at Lone Pine Koala Sanctuary
      708 Jesmond Rd, Fig Tree Pocket QLD 4069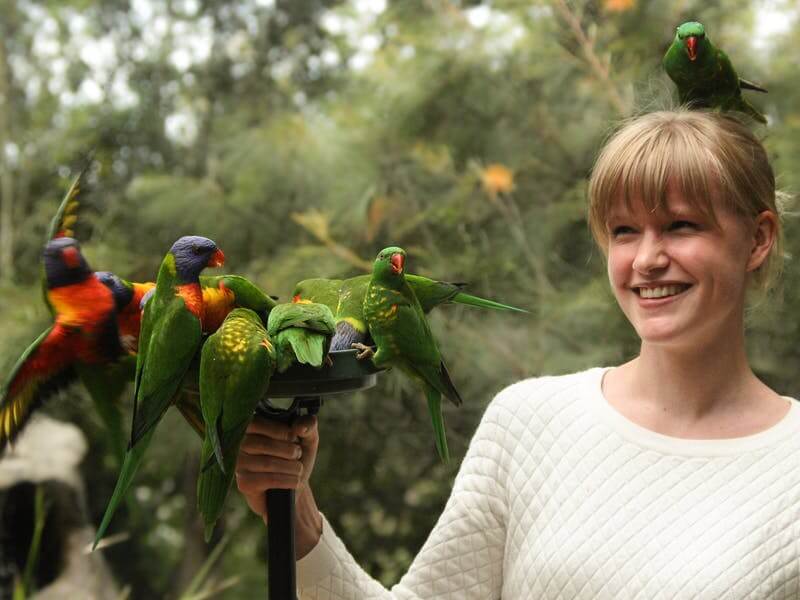 Lone Pine is the world's largest sanctuary, harboring incredible native plants and an abundance of new experiences. From Lorikeet feedings, koala holdings and sheep dog shows, there are things to see and learn around every corner of this sanctuary.
2. Ride The Wheel
      Russell St, South Brisbane QLD, 4101
Take a walk around the stunning South Bank Parklands and see the city via the iconic Wheel of Brisbane, a must-do experience that's as spectacular by day as it is night. As far as Ferris wheels go, this is a luxurious experience! It's fully enclosed, air conditioned and seats up to 8 people!
3. Wander around Queensland Art Gallery | Gallery of Modern Art (QAGOMA)
      Stanley Pl, South Brisbane QLD 4101
An exciting, diverse gallery that will compel the adults as much as it excites the kids.  There is an ever-expanding events calendar, stunning exhibitions, and exclusive cinema showings all year round. There is a strong encouragement for kids to learn and perform, with sensory play, artsy activities, and engaging games.
On your way out, stroll for 4 minutes and pick up a pizza from the popular Julius Pizzeria, park your motorhome somewhere near the water and enjoy scenic and culinary bliss.
4. Stop and indulge at a local market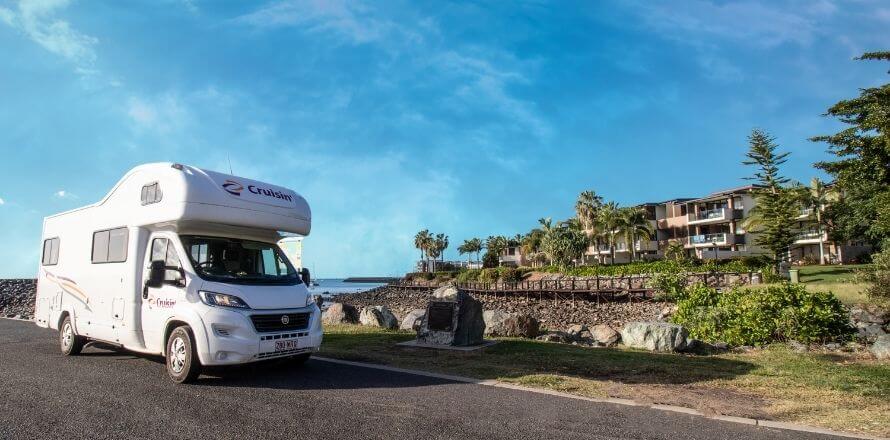 Overseas travel is currently off the cards, but that doesn't mean you and the kids must miss out on educational, cultural, and delicious new experiences! Heading out to a morning market is the perfect way to introduce new foods, music, and culture to young ones.
It's also a great opportunity to fill your motorhome fridge with local delicacies and fresh produce. When you're back at your campsite, you'll have the freshest ingredients to make a beautiful family dinner in your spacious motorhome kitchen!
There are so many markets sprawled throughout Brisbane but our top 5 are:
Brisbane City Markets (open Wednesday-Thursday)
Riverside Market  (Sundays)
The Collective Markets  (Friday, Saturday & Sunday)
West End Market  (Saturdays)
Fresh Saturday Market (Saturdays)
5. Visit The Glass House Mountains Visitor Centre
      Bruce Parade, Glass House Mountains, Queensland 4518 Australia
The perfect first stop as you enter Glasshouse Mountains. The informative and friendly staff will give you their local recommendations while the kids can play with their interactive displays.  There is a gift shop that is filled with souvenirs, children's books, jewellery, jams, and other unique gifts.
6. Spend the day at Australia Zoo
     1638 Steve Irwin Way, Beerwah QLD 4519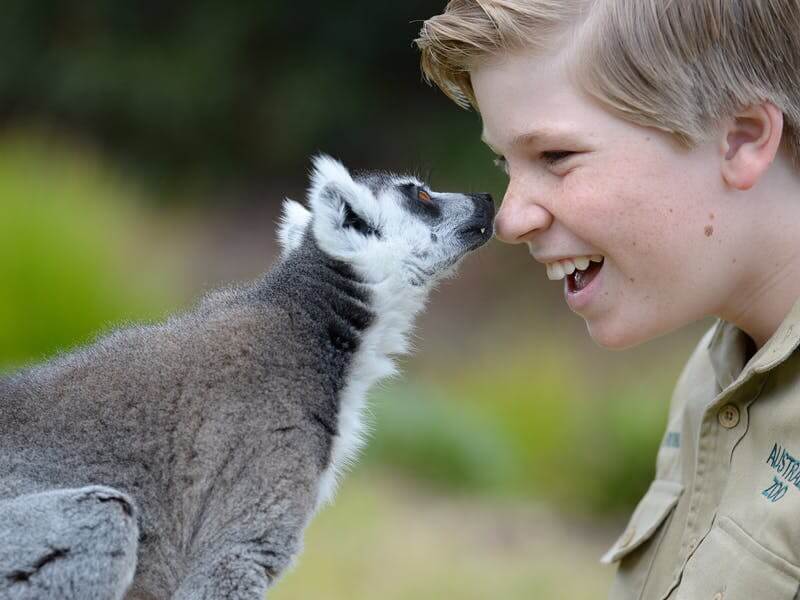 Arguably the most famous zoo in Australia, this is an iconic, not-to-be-missed destination. Home to the late Steve Irwin, his family have ensured his passion and legacy for wildlife and conservation live on at Australia Zoo. From action-packed live shows to gentle teacup rides, you can spend all day here.
There are over 100 different species to see– it's almost guaranteed the kids will get to encounter their favourite animal or walk out with a brand-new favourite!
7. Explore Maleny Botanic Gardens & Bird World
      233 Maleny Stanley River Rd, Maleny QLD 4552
A vibrant, lush garden wonderland, this is the perfect spot to stroll, meet some exotic feathered friends and have a relaxing lunch.  Enjoy a scenic picnic and let the kids discover the fairy garden or epic treehouse. On a sunny day, there is simply nowhere else you'd rather be.
Feeling a little extra? Not up for a long walk? With 6 kilometres of land to wander, hire a buggy and explore the gardens in style – seating is up to six people.
8. Ride along Pumicestone Passage
     Golden Beach, Sunshine Coast Area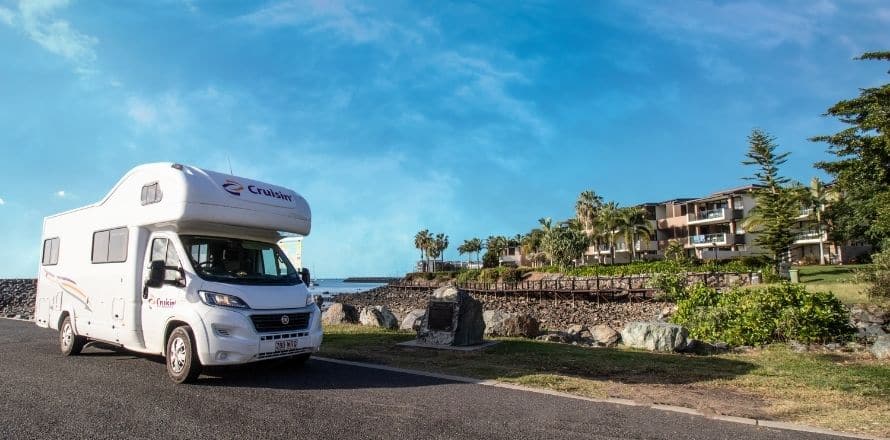 Speaking of buggies, why don't you book a family 4-wheeler and cruise across an iconic QLD esplanade? Around 40 minutes' drive from Maleny Botanic Gardens & Bird World, you'll find yourself at golden beach.
Choose from an array of holiday parks right near the water and make yourself at home for a few nights. Bill's Boat Hire and Bike Hire offers 4-Wheeler hire, a unique, affordable, and enjoyable way to experience the views along Pumicestone Passage.
There are plenty of places to stop for lunch along the way as well as a variety of playgrounds for the kids.
For great coffee, relaxing vibes, and tasty food, stop at Tom and Andy's Van.
For a more traditional lunch option, head to La Promenade Café, where you'll enjoy waterfront views and fish and chips.
9. Make memories at Aussie World
       1 Downunder Drive, Palmview QLD 4553
Forget Disney World, Aussie world is where it's at! Mini golf, crazy mirrors, giant slides, rides, carousels and so much more. The kids are going to think you're the best parents ever after this.
The young ones have indulged, so now it's your turn! Head across to the family friendly Mango's Bar & Grill for a well-deserved cold drink and unforgettable meal.  Their Seafood Lasagne is a bucket-list type food: fresh fish, scallops, salmon, mussels, prawns, layered between bechamel sauce covered sheets!!
A 15-minute drive from Aussie world is The Big Pineapple, don't miss a quick detour there for a family selfie.
10. Book a whale Watching Cruise
Pack a jacket and camera and head to the Redcliffe Jetty for an unforgettable day whale watching. If you're visiting during whale season (June-November) this is an experience that you'll never forget!
Most cruise options will guarantee a whale sighting, a lunch and go for around 4 hours. A whale watching tour is great value for money and certainly an adventure that is worth every cent.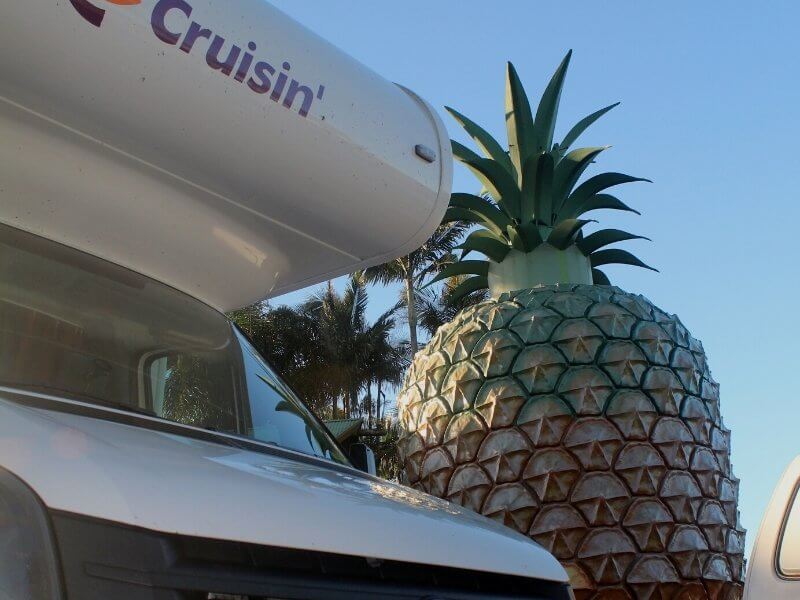 For information about our Brisbane branch or to chat with one of our friendly reservation team members head to: Brisbane Location Information


Did you know you can pick up and drop off at any of our five branches? Start at one destination, end at another! Check out more Frequently Asked Questions here:
Related Locations

42 Vauxhall Street, Virginia QLD 4014, Australia

Phone Number : 1300 664 485
International : +61 3 6248 4789