Best Campsites and Camp Grounds In Tasmania
Tasmania is about 240 kms off the coast of mainland Australia and appears quite remote but it still receives quite a lot of tourists every year. One of the main reasons for travellers to visit Tasmania is it's beautiful scenery and camping facilities. Tassie has some of the most remote and peaceful camp sites in Australia. It is one of the best places to isolate yourself from daily life and spend a quiet and peaceful holiday in solitude. Most of the camping grounds in Tasmania are located beside beaches, inside national parks, and on the banks of picturesque rivers and lakes.
Camp sites maintained by Tasmania Parks and Wildlife Service are in excellent locations and have basic facilities required for camping. Please make sure that you get your parks pass before going camping in Tasmania. A full list of all camp sites in Tasmania and parks passes are available on the TasParks Website.
Below is a list of some of the best campsites in Tasmania.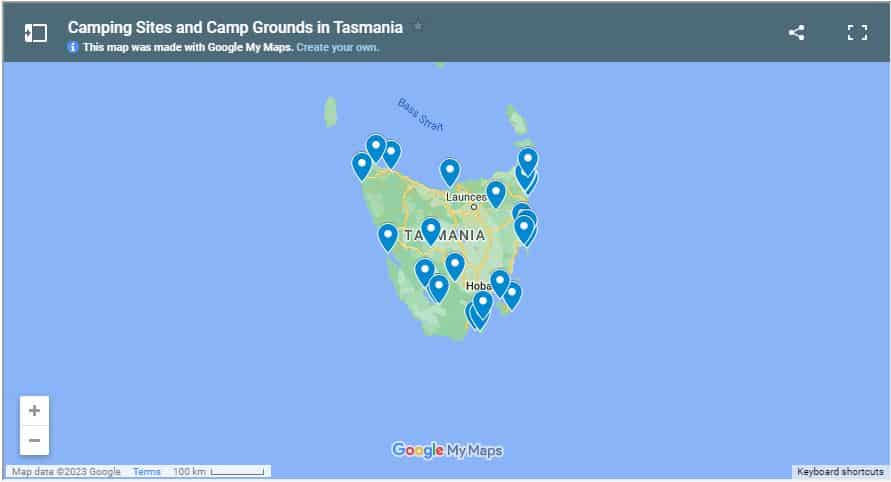 Springlawn Campsite
Black River Campsite
Montagu Campground
Manuka Campground
Fortescue Bay Camping Ground, Tasman National Park.
Lime Bay Camping
Mt Field Campground
Bruny Island Area:
Neck Reserve Camping Area
South West National Park Area:
Ted's Beach near Strathgordon Dam
Ben Lomond Camp Ground
Bay of Fires Conservation Area:
Freycinet National Park Area:
Friendly Beaches Camping Area (bush camping)
Freycinet National Park's Campground
Douglas-Apsley National Park Area:
Douglas Apsley Camp Ground
Manuka Campground
Macquarie Heads Campsite
Lake St Claire
Prepare for your camping trip: 
Stock up on essential food supplies
Take enough drinking water to last you for the entire holiday
Watch out for fire alerts and restrictions
Get your parks pass
Excited to plan for your camping trip in Tasmania? 
Campervans are an excellent option to go camping in Tasmania. All our campervans have fully equipped kitchens and comfortable beds. Except the hi top, all of our other campervan models have a shower and toilet built in for convenience. Check out all Cruisin' campervans.
Check out vehicle availability for your dates and locations on our booking platform or contact our reservations team on 1300 664 485. Alternatively, you can send us an email at reservations@cruisinmotorhomes.com.au and we will get back to you as soon as possible.


Related Locations

3 Runway Pl, Cambridge TAS 7170, Australia

Phone Number : 1300 664 485
International : +61 3 6248 4789