Off the Beaten Track: Australia's Most Underrated Destinations
We know everyone has heard of Sydney and the Great Australian Outback. These destinations are part of the well-worn tourist route and rightly so. But, if you're looking to avoid the tourists on your motorhome adventure in Australia we have come up with some of our picks for the country's most underrated destinations to get you off the beaten track onto a journey of your own.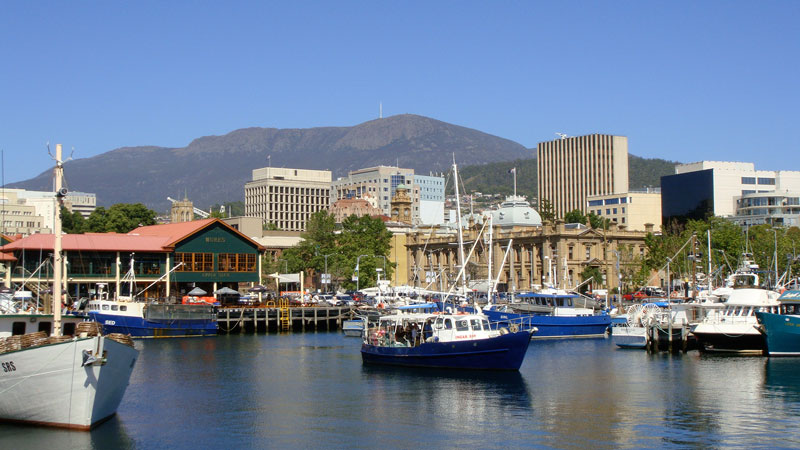 Hobart, Tasmania
Tasmania's cultural capital of Hobart is often described as a smaller version of Melbourne without the crowds and traffic. A visit to this laidback part of the world will introduce you to Australia's finest fresh produce, water and perhaps the best museum in the world, The Museum of New and Old Art (Mona). Shadowed by picturesque Mt Wellington and divided by the whale-inhabited Derwent River, Hobart is a photographers dream and is the ideal destination to experience laidback Australian life.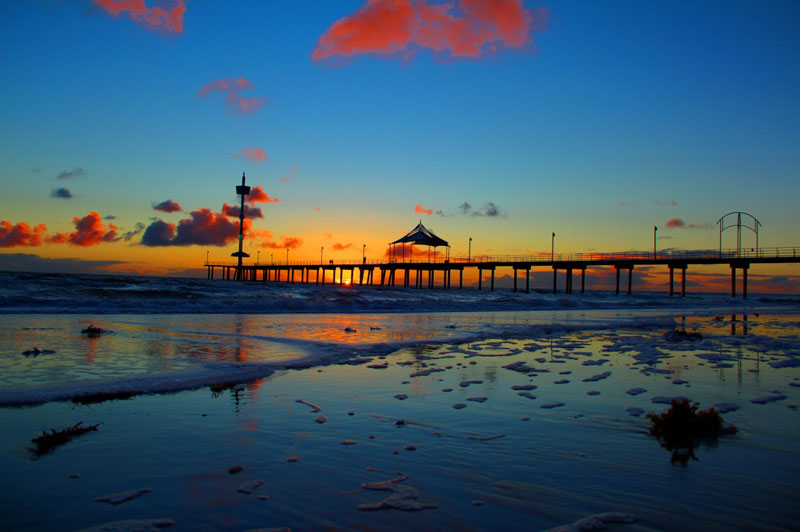 Adelaide, South Australia
South Australia's charming capital is another city often missed off the itinerary. Its mild year-round climate and beautiful beaches make Adelaide the perfect destination to visit no matter what time of year. Home to 29 parks and gardens and a myriad of world-class restaurants serving local wine from the famous Barossa Valley, Adelaide is a destination not to be missed.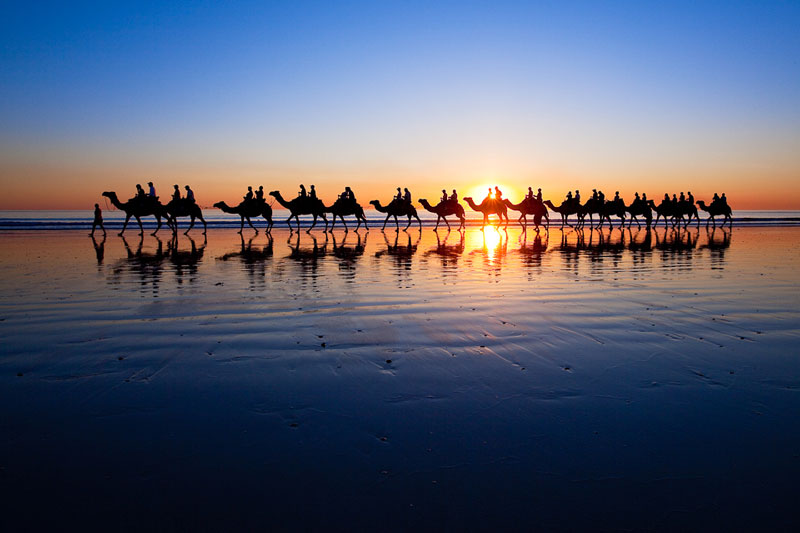 Broome, Western Australia
Where's that? We hear you ask. Situated in the stunning Kimberley region of Western Australia, Broome is a natural oasis and a must experience on any off the beaten track adventure. Spend the day at beautiful Cable Beach known for its pristine white sand and crystal clear water. Shop for rare pink diamonds or ride off in the sunset on the back of a camel. Broome offers a unique experience away from the tourist hoards.
Kangaroo Island, South Australia
We know you've heard of a kangaroo before but have you been to the island? Australia's third largest island offers breathtaking landscapes and magnificent views. Sample fresh seafood in local seaside villages, climb the rocky terrain or visit Cape Woolamai known for being a surfing paradise. Witness penguins waddle ashore after dusk and marvel at the clear starry night's sky untainted by city pollution.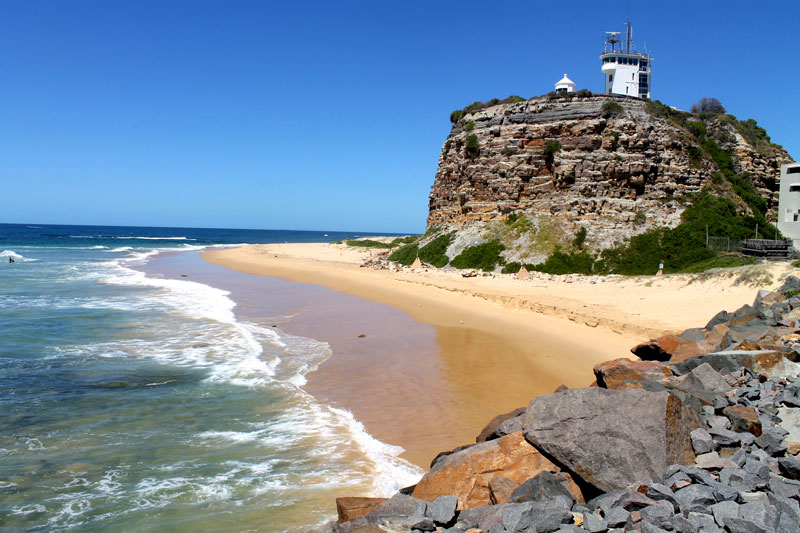 Newcastle, New South Wales
Think of New South Wales and Sydney immediately comes to mind followed soon after by the infamous Byron Bay. Newcastle is located just a few hours' drive from the capital and is well worth a visit for its rich and vibrant history and laidback nightlife scene. Explore one of the eight untouched beaches in the city area or become part of the quirky art scene. The city of Newcastle offers you variety on your motorhome hire adventure in Australia.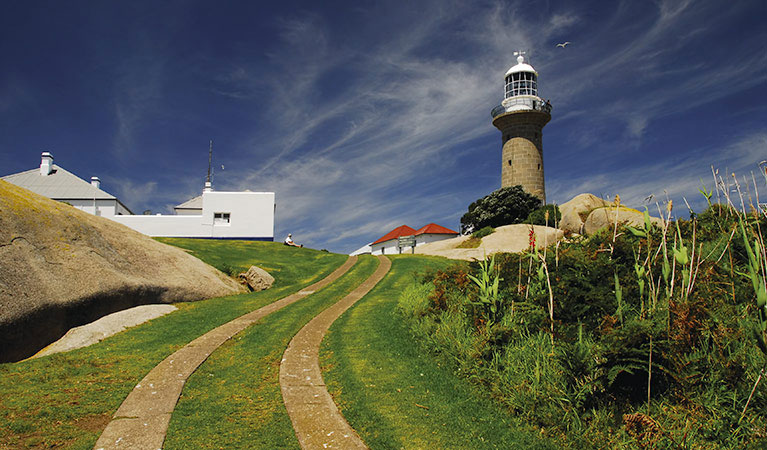 Montague Island, New South Wales
Touted by Lonely Planet as one of Australia's top destinations, Montague Island is mostly unknown to the Australian population. The island is jam-packed with fascinating sites including indigenous sacred sites, an iconic granite lighthouse and diving spots home to grey nurse sharks. Take an eco-tour and see whales, seals and birds nesting on this unique Australian island.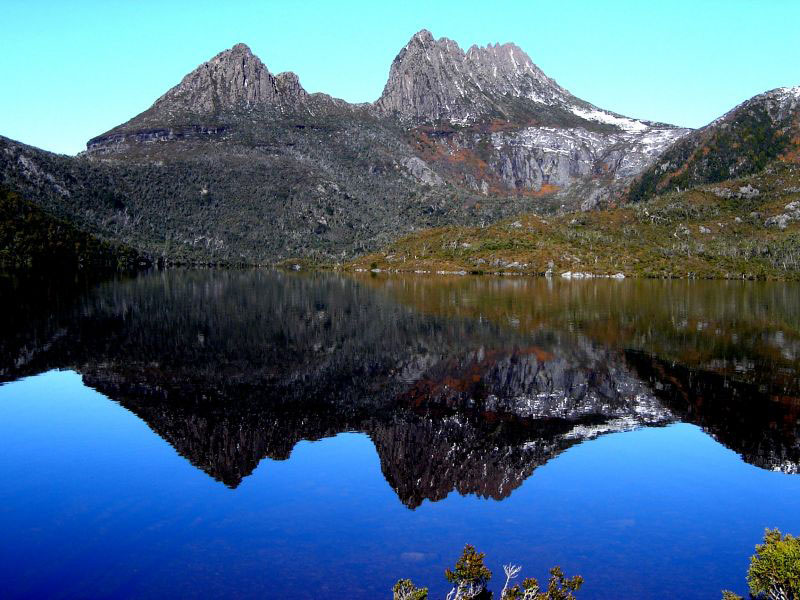 Cradle Mountain, Tasmania
Nestled in rugged Lake St Clair National Park in Tasmania you will discover the sheer natural beauty of Cradle Mountain. One of Australia's best wilderness areas, Cradle Mountain is composed of dolerite columns and offers some of the country's best bush-walking opportunities. Hard core walking enthusiasts shouldn't miss the infamous Overland Track, a six day trek through the heart of Cradle Mountain-Lake St Clair National Park.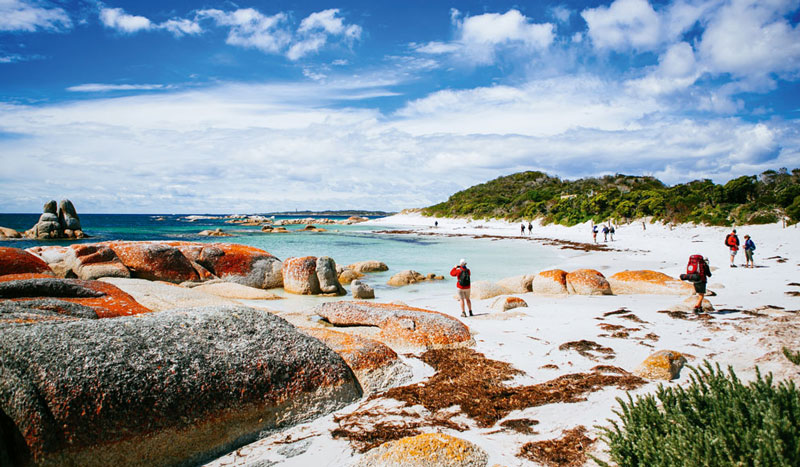 Bay of Fires, Tasmania
Tasmania is bursting with prime natural landscapes that most of Australia has never before encountered. The majestic Bay of Fires is a small seaside village on the East Coast of Tasmania and home to one of Australia's top ten beaches. The white sands of Bay of Fires are dotted with iconic orange lichen covered rocks perfect for unforgettable photo opportunities.
What's your favourite underrated Australian destination?