The Most Romantic Holiday Destinations around Australia
It might not be everyone's first thought, but there is something so romantic about holidaying in a motorhome. You have the freedom to go anywhere, direct access to the ocean and a fridge that comes everywhere with you – that can constantly get filled up with fresh seafood and local wine!
Through the day, you can try the local restaurants and go on a romantic stroll together, and by night you can relax in front of a fire or tv – with all the gorgeous food you've found together!


With Valentine's Day ahead, bookings are becoming limited, and romance is at the forefront of people's minds. So, we've compiled a list of the most romantic holiday destinations in Australia - from the vineyards of Mudgee to an adventure-packed getaway to Glass House Mountains.
NEW SOUTH WALES
Hunter Valley
If you're looking for romance, tingled tastebuds and scenic experiences, it is hard to cruise past the Hunter Valley! Romantic strolls, wine tastings and scenic picnics are just the beginning of this uber-romantic destination!

 Date Ideas:
Where to hire your motorhome:

Our Sydney motorhome and campervans are in Caringbah, New South Wales
Where to camp: 
For a highly central stay, perfect for indulging, camp at Wine Country Tourist Park – you're a 5-minute walk from a brewery, wineries and cafes!
Port Stephens
If the two of you are into sand, seafood & coastal walks, Port Stephens is the place for your Valentine's Day getaway! The laid-back paradise is just 2.5 hours from Sydney - full of adventures the two of you will remember forever!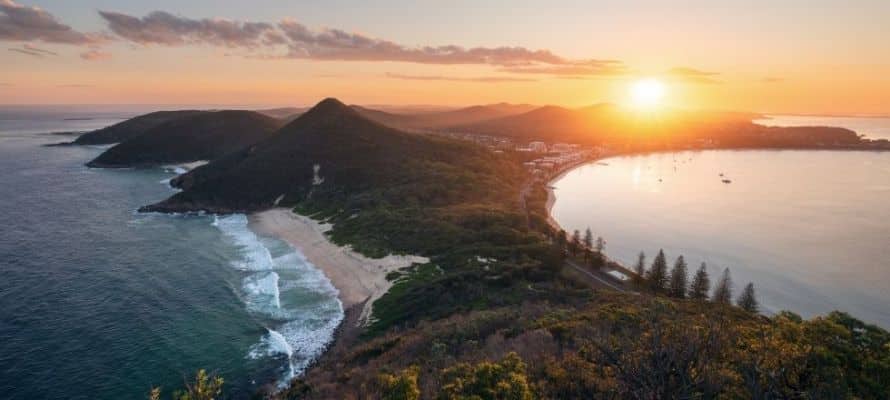 Date Ideas:
 Where to rent your motorhome:

Our New South Wales Cruisin' Motorhomes location is found near the Sydney airport
Where to camp: 
Camp your motorhome on the coastline at Halifax Holiday Park and be surrounded by two incredible beaches. You'll have direct access to the beach as well as scenic picnic and bbq facilities.
Mudgee
If food and wine is your love language, take your motorhome and other half to Mudgee this Valentine's Day! This picturesque town is full of beautiful farmland, wineries and historic buildings. There is so much incredible produce to try and some of the best vineyards in the country.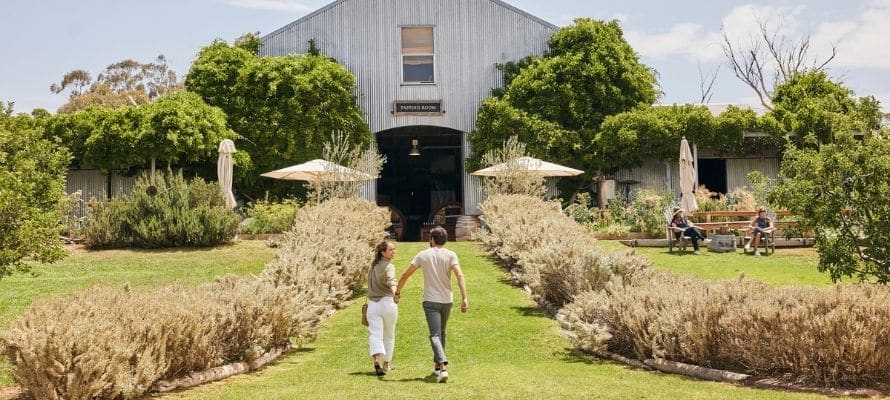 Date Ideas:
Where to collect your motorhome:

Our Sydney motorhomes and campervans are centrally located in Caringbah, New South Wales
Where to camp: 
A romantic getaway in Mudgee generally involves a lot of wine, so you will want to park central – Mudgee Riverside Caravan & Tourist Park is the way to go!
TASMANIA

Bingalong Bay / Bay of Fires
If tranquillity and fresh air is your idea of romance, this is the region to see on valentines day! When it comes to Binalong Bay, think scenic coastal walks, beachside camping, and fishing.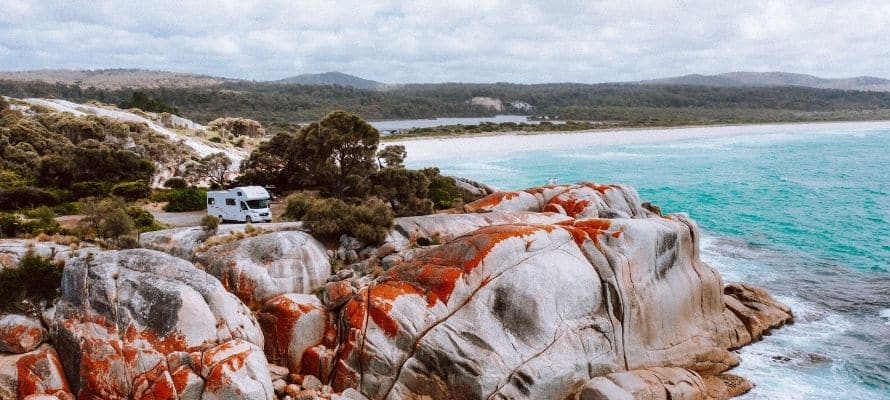 Date Ideas: 

Where to hire your motorhome:

Our Tasmanian motorhome rental location is in Cambridge - just a few minutes' drive from the airport.
Where to camp: 
No question, national parks are the very best way to camp at Binalong Bay. Enjoy free beachside camping at Bay of Fires Conservation Area for the ultimate romantic retreat!
Hobart City
Capital cities aren't generally the first to come to mind when it comes to romance. Hobart hits differently! Head to the Hobart waterfront and you'll find yourself surrounded by romantic places to eat, drink and stroll on Valentine's day!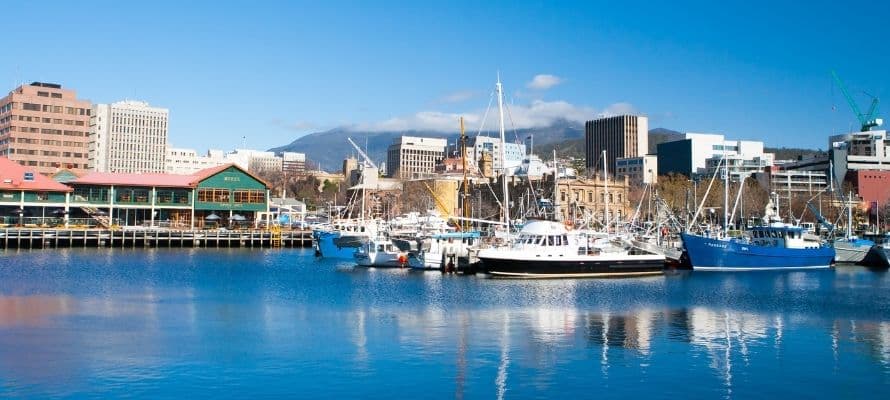 Date Ideas:
Where to hire your motorhome:

Our Hobart rental location is a 5 drive from the airport and an easy 10-15 minute drive to the CBD.
 
Where to camp: 
Barilla Bay Holiday Park is the ultimate place to stay when you're venturing around the Hobart region. Not to be confused for Barilla Bay Oyster Farm – but be sure to stop there on the way and pick up a dozen oysters!


Bruny Island
Picture this, it's Valentines Day, you're on a quiet island with the one you love and the fridge is full of fresh food and wine It's all possible when you drive to Bruny Island in your motorhome this February!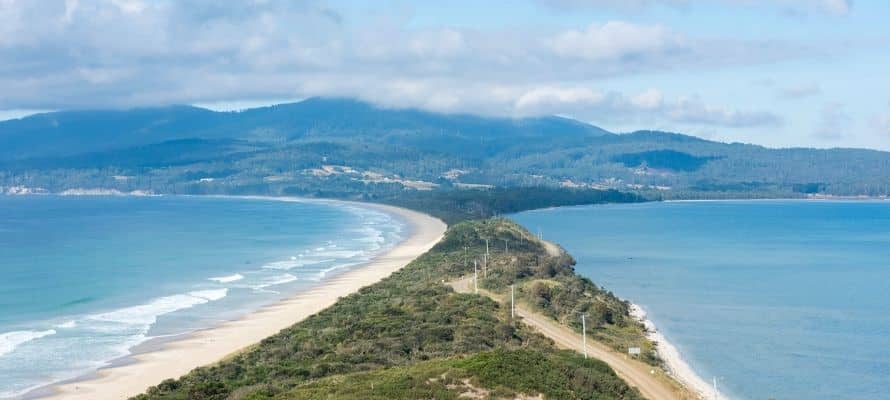 Date Ideas:
Where to rent your motorhome:

Hire up your camper from Cruisin' Motorhomes rentals in Hobart and don't forget to book your Bruny Island Ferry pass.
Where to camp: 
There are so many campsites and national parks to choose from on Bruny Island. Jetty Beach Campground  is highly adored thanks to it's closeness to the beach. You'll likely encounter a few furry friends during your stay too!

VICTORIA
Hepburn Springs
This small town is so romantic, it's most famous attraction is a bathhouse and spa. Head to Hepburn Springs for a Valentine's Day weekend full of togetherness, relaxation, and tranquillity.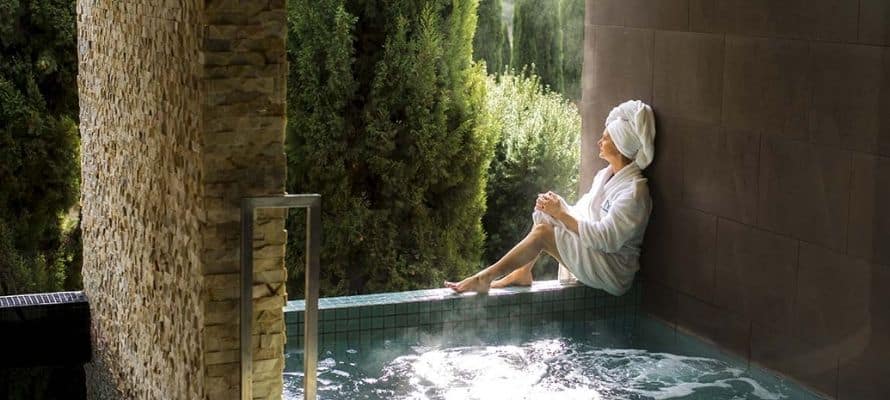 Date Ideas:
Where to rent your motorhome:

Pack your beach towels & swimwear and pick up motorhome from our Victoria Cruisin' Motorhomes Branch
Where to camp: 
It's hard to go past Jubilee Lake Holiday Parks when staying in Hepburn Springs! The lakeside campsite is welcoming and serene while surrounded by nearby cafes and kayak hire.


Yarra Valley
This romantic hideaway is just less than an hour from Melbourne – head to Yarra Valley for a jam-packed romantic weekend full of food, wine and one of the most iconic balloon hot air balloon experiences in the county!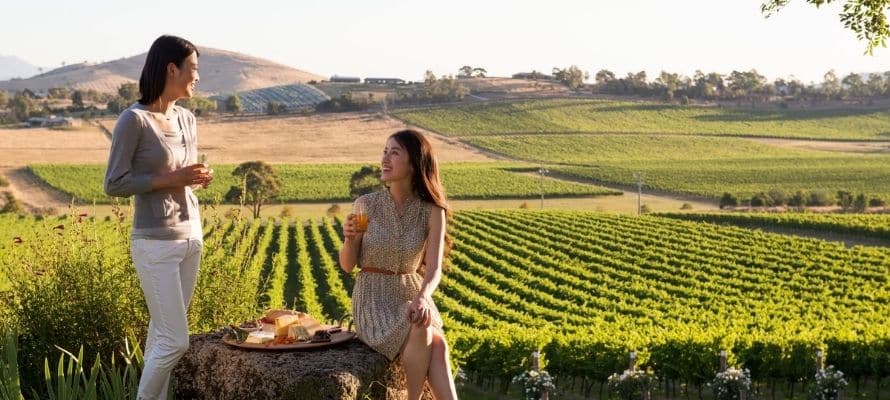 Date Ideas:
Where to hire your motorhome:

Half an hour from Yarra Valley, you'll find Cruisin' Motorhome Rentals in Melbourne
Where to camp: 
Enclave at Healesville offers luxury powered sites thanks to its outdoor pool facility and close proximity to the city centre!

Mornington Peninsula
No matter your idea of the perfect date, there is something here for everyone! Just an hour out of Melbourne, the two of you can be in the romantic paradise of Mornington Peninsula. The region is famous for its pinot noir, hot springs, & coastline activities.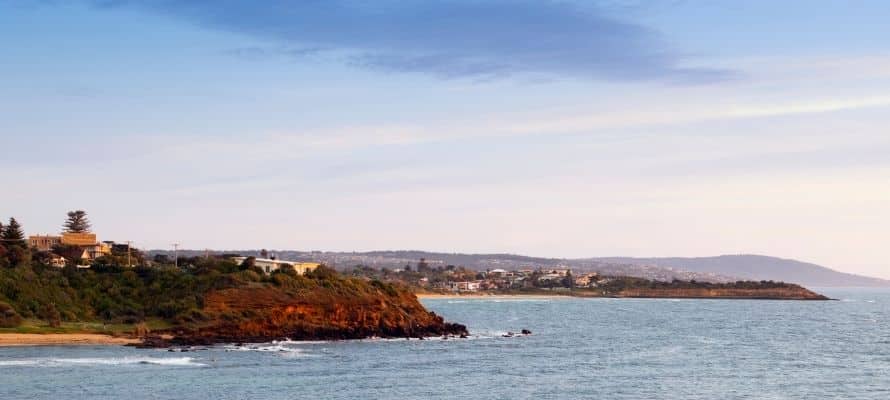 Date Ideas:
Where to rent your motorhome:

Hit the road from our Victorian location at Cruisin' Motorhomes Melbourne  
Where to camp:
For ocean views, nearby rock pools and a three-minute drive to the local IGA, camp your motorhome at Cameron's Bight Campground
QUEENSLAND
Burleigh Heads

For a coastal getaway with a laid-back vibe, Queensland's Burleigh Heads might be the romantic day getaway for you!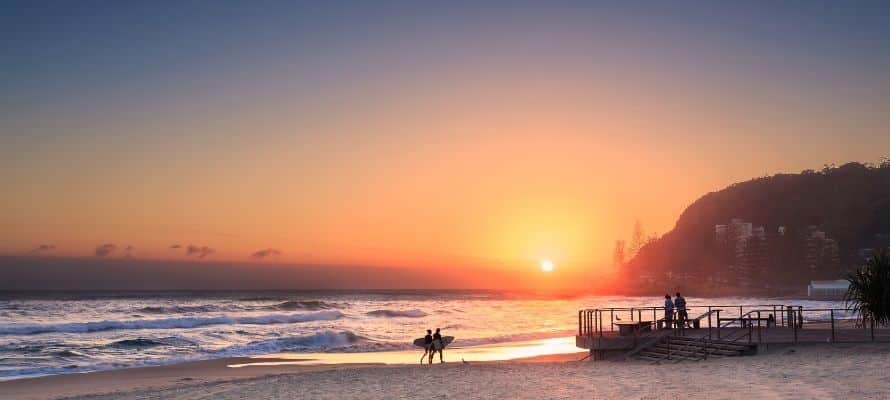 Date Ideas:
Where to hire your motorhome:
Collect your Cruisin' Motorhome from our Brisbane Cruisin Motorhomes Branch
Where to camp:
People visit Burleigh Heads just for its beach – so why not camp there! Burleigh Beach Gold Coast Tourist Park is a heavenly place to stay this Valentine's Day!
Glass House Mountains
If you want an adventure-packed day with scenic meal stops in between – the Glass House Mountains is an ideal choice! It's not hard to find beautiful views in this region. Pack your camera, picnic blanket and walking shoes for the ultimate romantic getaway!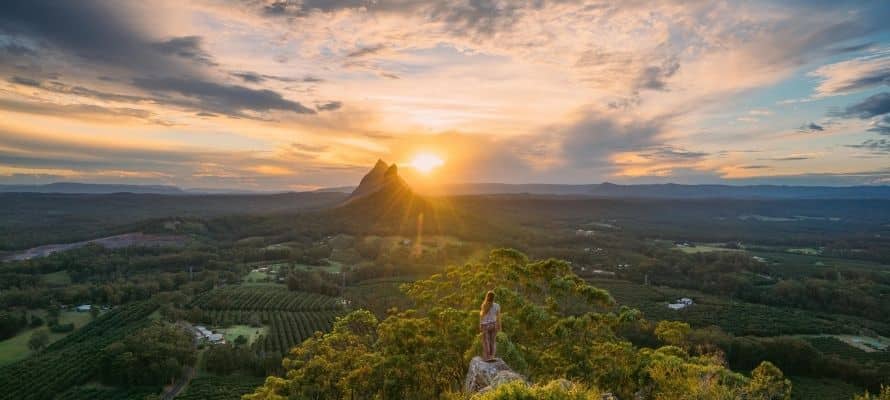 Date Ideas:
Where to collect your motorhome:

You'll want to open the motorhome blinds for this one – rent your camper from our Brisbane Rental Location
Where to camp:

To stay as close as possible to the iconic Mount Ngungun – stay at The Glass House Mountains National Park Campgrounds. The views pair perfectly with a bit of romance and a cheese platter!
Port Douglas
Port Douglas is where the rainforest meets the reef.. Sounds romantic, right? That's because it is! From iconic natural wonders (Great Barrier Reef) to dining in a treehouse, your dates are sure to be epic! It's impossible not to feel the romance in the air during a stay in Port Douglas.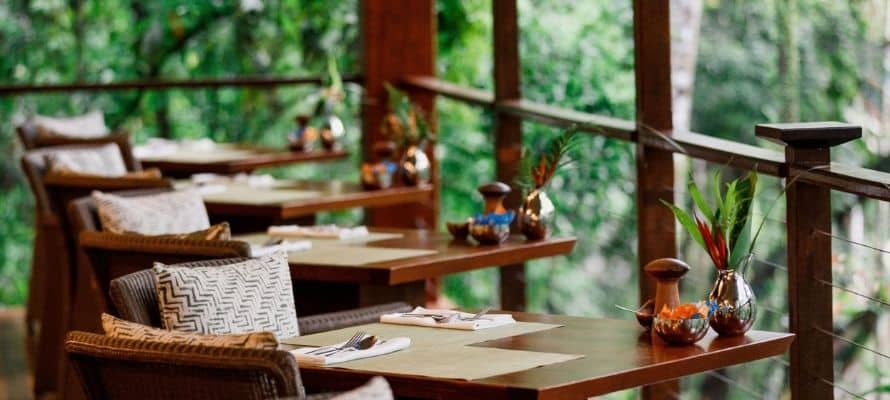 Date Ideas:
Where to rent your motorhome:
You'll find your dream motorhome or campervan waiting for you at the Cruisin' Motorhomes Cairns location
Where to camp:

It doesn't get much better than camping your Cruisin' Motorhome at Tropical Breeze Caravan Park. It is a minute walk from the beach and Port Douglas centre, you have access to a pool and are surrounded by tropical trees.
2 Berth Sandpiper
The perfect way for couples to roam
See More
Summer Travel Tips
Read our handy guide to motorhome holidaying
Read Guide
Tamar Vally
This tassie region is another ultra-romantic spot
Explore Tamar