Romantic Ways To Spice Up Your Motorhome Holiday
Finding time to spend together can be a challenge – especially if you're living that 9-5 lifestyle and your schedules never quite seem to line up. The best part about a motorhome holiday is that you finally have the time! From chatting whilst you're on the road to relaxing with a glass of wine at night, a motorhome holiday is all about spending time together!
How about  a wilderness adventure in Sydney's Snowy Mountains or Hobart's Cradle Mountain. Of course, if you're interested in relaxation and warm beaches, then there's also Brisbane's Sunshine Coast, Cairns' Port Douglas, and Melbourne's Mornington Peninsula. There are plenty  of other great road trip holidays for couples around Australia. The best part about these locations is that they're all close to our branches! Which means less driving and more time spent together.
Cruisin' Motorhomes has a number of perfect campervans for couples, such as our Cruisin' 2 Berth Sandpiper and our Cruisin' 2 Berth Hi Top.
Need some inspiration to make your trip extra romantic? Then this article is for you!
Make The Motorhome Your "Home"
Go ahead, get comfortable and make your motorhome your own! Drape strings of ambient lighting around your space or get creative with some fluffy decorative pillows.
There's plenty of candle-free ways to make your space smell great as well! Give a generous spritz of your favourite perfume or bring a diffuser along with you. For some natural alternatives you could try crushing up some coffee beans or boiling things like cinnamon sticks or orange peels. Walking into a space infused with the delightful smells of citrus and spice will elevate your senses to a whole new level!
Plan it together or surprise your partner with a thoughtful gesture - just imagine the look on their face as they step into a picture-perfect romantic space.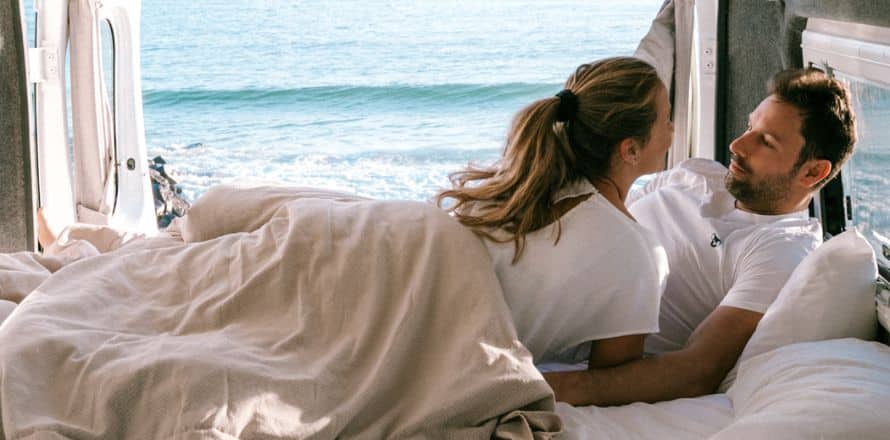 Wake Up To Beautiful Views
Your mornings will involve waking to the sound of songbirds and taking quiet moments to cherish the wonderful company you're in. Go ahead and bring your partner a cup of warm coffee, then snuggle back in for a sleepy and peaceful morning of quality time. You can even go the extra mile and spoil them with a delicious breakfast in bed – which is a perfect way to start the day.
Take everything at your own pace. After all, it's a campervan, and you're in charge of the itinerary!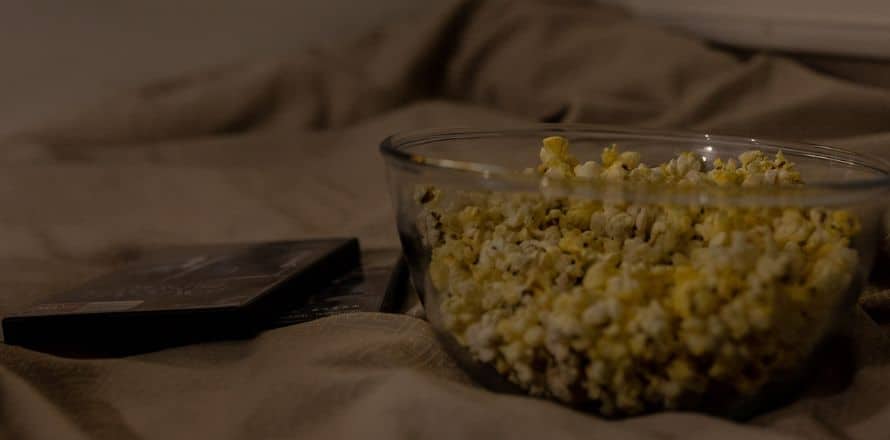 Bring On The Snacks And Snuggle In For A Movie Marathon
Do you prefer heart-warming romance or high-thrill action movies? Maybe even something from the horror genre to really get the heart racing (and a good excuse to get your partner to snuggle up a little closer). Take some time to bundle yourselves up in cosy blankets, bring out the sweatpants and fluffy socks, then prepare to feast on popcorn and a mountain of your favourite snacks.
The hardest part is deciding which movies to bring with you for your romantic motorhome holiday!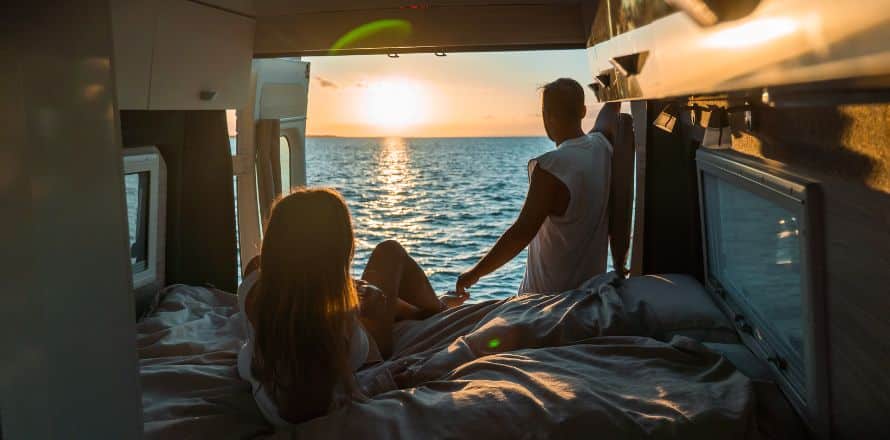 Stop Where You Feel Like It
During your romantic road trip around Australia you're bound to find some truly breath-taking views. As the driver, you can stop and take as many scenic photos as you want. Just imagine all the white beaches, picturesque flower fields, and mossy rainforests you'll be able to explore together. You're sure to have an album full of gorgeous sights and wholesome photos of yourselves to remember it by.
Moments like these are the perfect time to hit pause on the driving, stretch your legs, and to spend a moment appreciating the company you're in.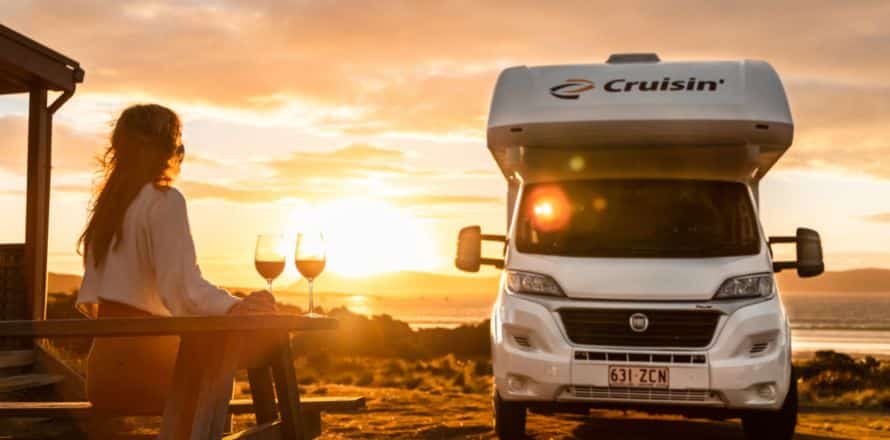 Sing Along To Your Favourite Songs
Sit down together ahead of time and create the ultimate playlist compilation with all your favourite songs. You'll be singing your hearts out with your favourite artists whilst journeying along picturesque Australian roads. Music will be perfect for those wine and cheese evenings as well!
You're bound to have fun creating a variety of playlists, and these will enhance all the fun and wonderful experiences you'll have during your romantic road trip getaway.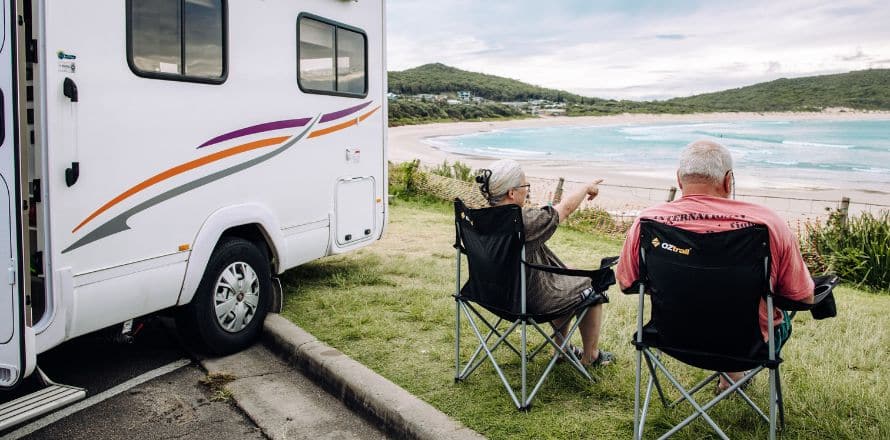 Fancy A Dinner By The Beach Or Under The Stars?
We'll provide the chairs, and you find somewhere to set them up! You can find a busy place to people watch or enjoy your romantic getaway in private. You'll find yourselves sipping wine, snacking on platters, planning your next destinations, or reading a book in perfect company.
You can even make a game out of the latter. Pick out a book or magazine for each other, then swap and read them together! Choose from a genre which you think they'll genuinely enjoy or present them with something that will make them laugh.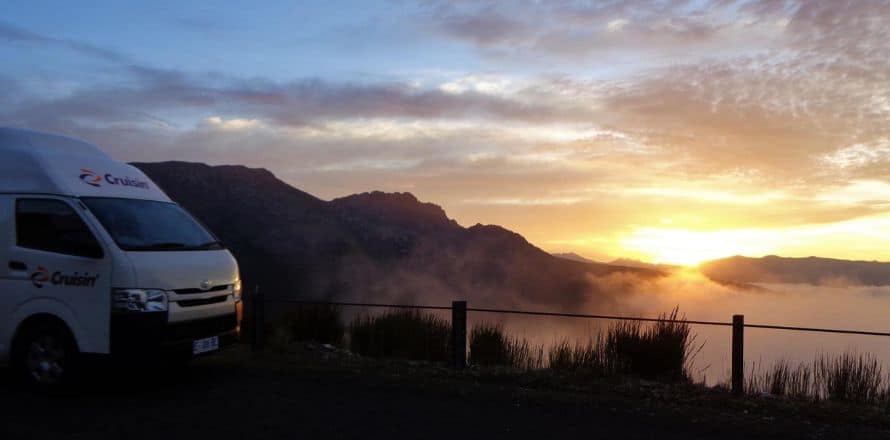 Go For A Romantic Evening Walk
After you've set your motorhome up, you and your partner might be looking for a way to stretch your legs. Pick a path and follow alongside each other as you investigate beaches and forest trails. Be sure to bring a camera so you're ready for those unexpected sights and wholesome moments.
To really make the adventure memorable, try organising your walk when the sun is rising or setting! You're sure to enjoy a novelty experience as the sun casts its brilliant orange glow on the world.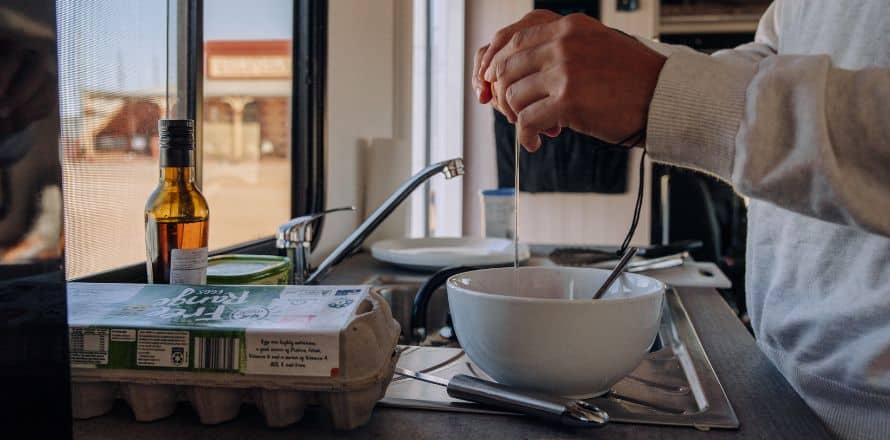 Become Your Partner's Personal Chef With Your Motorhome's Kitchen
Cooking your own meals is a great way to save money on a holiday and an even better way to spoil your partner. Run to the shops, buy all your ingredients, and prepare to cook up a storm. With a fully functioning kitchen and all the cutlery and cookware you could need, there's absolutely nothing to limit your culinary prowess! You'll be surprising your partner with their favourite meals or preparing delicious binge-worthy snacks to enjoy with those cosy movie marathons and game nights.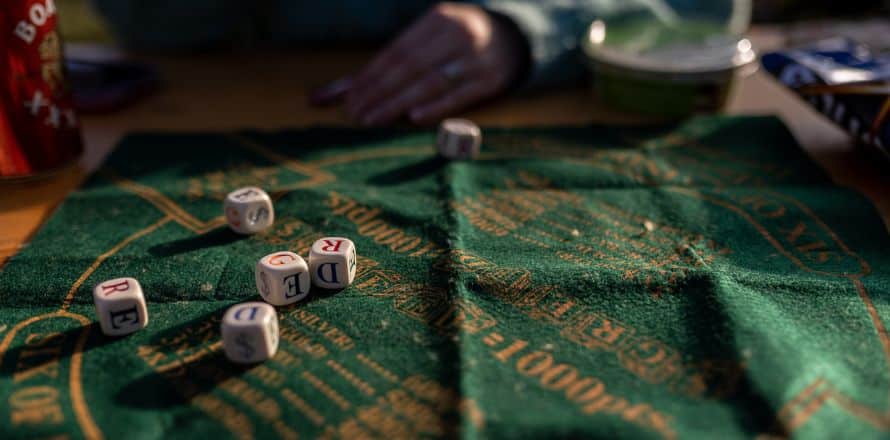 Settle In For An Evening Of Entertainment And Games
Pack your favourite board and entertain yourselves during those evenings of relaxation. Enjoy the peaceful fun of your favourite games – or, if you're a competitive couple, you'll find yourselves engaged in the ultimate duel of wits and luck.
From familiar household games such as Monopoly and Cluedo to the more modern games like Wordle and Codenames, a lot of popular games can be played with only 2 players. Take Uno for example, where you'll feel the surge of mischievous satisfaction after dealing a devastating blow with a handful of skips and +2 cards.
Stock yourselves generously with all your favourite snacks and drinks then let the games begin!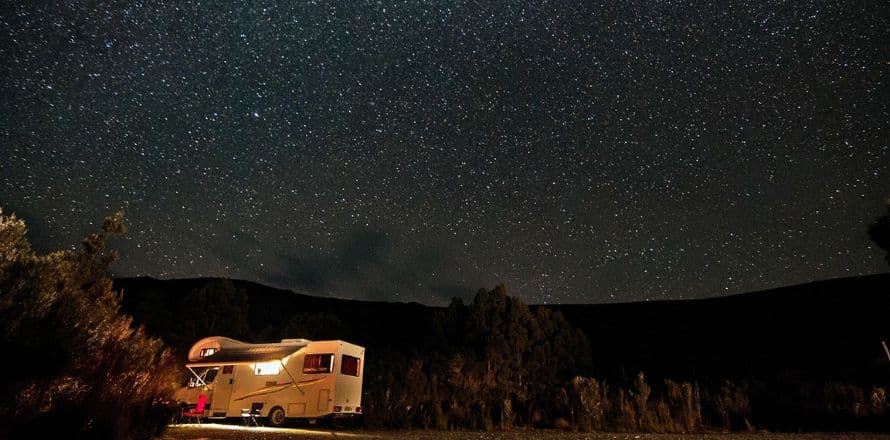 Plan Your Date Night With The Universe
Bring out the picnic blanket, pillows and snacks as you get yourselves comfortable in the great outdoors. You and your partner will find yourself completely at ease beneath the endless stars, sharing secrets and exchanging dreams with the universe as your witness.
Most of us live in densely populated cities with artificial lights that obscure the stars. So really take your chance to enjoy the remarkable night skies of the countryside and outback. Be professional stargazers and seek out the constellations or simply cosy up with some blankets and enjoy the vastness of the starry sea above you.
Overall, a campervan getaway is the perfect way to get some alone time – and of course it's a chance to relax and have a holiday at the same time! Whether your idea of romance includes beaches, mountains, valleys or cityscapes, your decision to rent a campervan with Cruisin' will give you the freedom to choose.
So, book now and secure one of our Cruisin' 2 Berth Sandpipers or the Cruisin' 2 Berth Hi Tops to make sure you're ready for your romantic campervan!
Call our friendly reservations team on 1300 664 485 or check out our website to see the motorhomes we have available at our branches.