10 Fun Filled Activities For Your School Holiday Motorhome Hire Adventure
1. Out of the Box Festival, QLD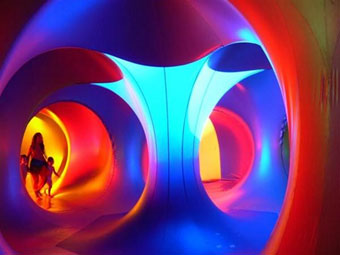 Out of the Box Festival is a must for anyone with young kids travelling in Brisbane on their school holiday motorhome hire adventure.
This year will see a lively range of events catering to kids of all ages and interests. The ABC Exhibition Trailer is a must on the itinerary and gives the young ones a chance to experience a teleprompter in the digital TV Studio and have a go presenting the news or singing along to their favourite ABC tune. Other highlights of the festival include a colourful Bollywood dance workshop by Dance Masala, a sing along show with child entertainer, Justine Clarke and a range of other live performances and interactive displays across Brisbane.
2. The Gold Coast Theme Parks, QLD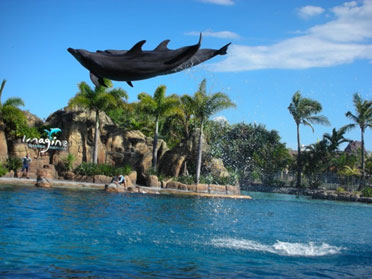 No action-packed school holiday on the mainland would be complete without stopping by the fun-filled theme parks of the Gold Coast.
If you're picking up from the Cruisin' depot make a beeline straight to one of these popular parks complete with rides and attractions for kids
of all ages. Sea World is ideal for the youngsters with a range of child-friendly rides and seal and dolphin shows. If the older kids are seeking thrills, Movie World and Dream World hold the answer with a number of plummeting rollercoasters and rides.
3. Sydney Harbour Morning Kayak, NSW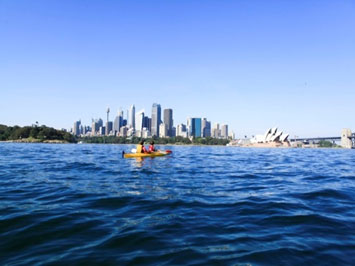 If you're looking for a way to keep the older kids entertained and active and you're picking up from the Cruisin' Sydney branch, don't hesitate to experience a Sydney Harbour Morning Kayak. This ultimate guide of the world's famous harbour lasts for two hours and offers spectacular views. Don't forget to pack your swimsuit!
4. Hamilton, QLD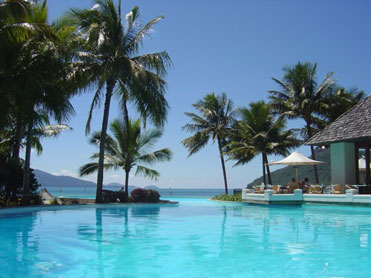 At Hamilton Island there is no shortage of family fun for everyone. This beautiful slice of the Whitsundays is jam-packed with more than forty holiday activities to experience. Fishtail, spin, and twist on a 30-minute thrill ride on board the Jetryder or enjoy a family-friendly game of mini golf set amongst the palm trees. If you're feeling creative, take a local art class or try scuba diving in the Dolphin Pool on Hamilton Island Resort to prepare the kids for a once in a lifetime trip to the Great Barrier Reef.  You won't want to miss this unique family-friendly holiday destination off your school holiday motorhome hire itinerary.
5. Treetop Adventure Park Newcastle, NSW
Give the kids the chance to walk amongst the trees at TreeTop Adventure Park in Newcastle, New South Wales. With 96 challenges in the treetops and fast-paced flying foxes up to 20 metres off the forest floor, this natural tourist attraction offers something for all kids. This family-friendly attraction is set in scenic Blue Gum Hills Regional Park and offers BBQ facilities, covered picnic areas, and a fantastic children's playground – what a great outing for everyone!
6. Taronga Western Plains Zoo, NSW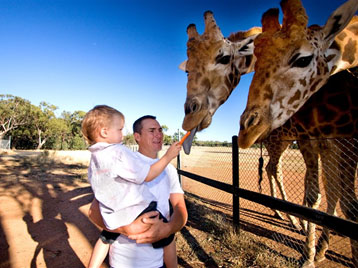 No school holiday motorhome hire adventure around mainland Australia is complete without a family visit to Taronga Wester Plains Zoo. Kids between the age of 5 and 12 can take part in a fully supervised school holiday program, Zoo Adventures or wander casually around the zoo and witness a range of Daily Keeper Presentations including the popular Black Rhino Talk and Feed, Meerkat Talk, African Elephant Talk, Tortoise Feed and Tiger Talk. Other animals you will encounter at this famous zoo include the Asian Elephant, Australian Sea-Lion, Black-headed python and much, much more!
7. Underwater World Mooloolaba, QLD
This award-winning holiday attraction is an absolute must on anyone's school holiday motorhome holiday in Australia and will not disappoint!  With a range of hands-on and up-close encounters on offer, you can while away the day lost in this magical underwater oasis. Get your hands wet in the new Tidal Touch Pools, view a variety of tropical fish in the Pacific Reef or meet the resident seals at Seal Island. We dare you to swim face-to-face with one of the oceans most notorious creatures in a Shark Snorkel Adventure! UnderWater World is open 9 am to 5 pm daily and offers a range of early booking specials, so get in early!
8. Infinity, QLD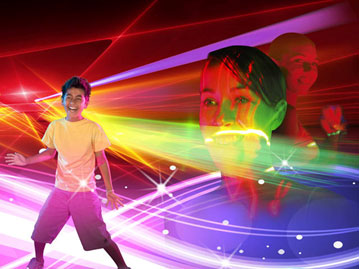 Immerse yourself in a forty minute journey of pure unadulterated fun for the entire family! Infinity is a futuristic maze-like world of wonder with an extraordinary series of 20 multi-sensual environments. Propel yourself through a powerful time warp in The Cyclotron, dodge light beams in The Infinite Light Canyon or bounce around in The Wobbly. The fun never ends at Infinity, just a short train ride from Surfers Paradise in Queensland.
9. Dolphin Marine Magic, NSW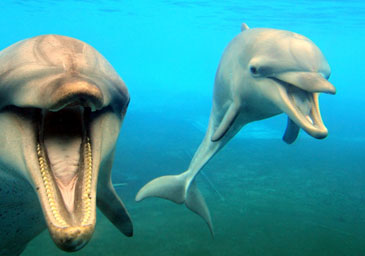 Conveniently located just outside of Coffs Harbour in New South Wales you will find award-winning Dolphin Marine Magic; a must experience for every school holiday journey up Australia's world famous east coast. This encounter will give you a dolphin and seal swimming experience like never before, allowing you and the kids to splash around with some of the oceans friendliest creatures. Get up close and personal with Indo-Pacific Bottlenose Dolphins, Australian Sea Lions, and little penguins. At the end of the day take home a photo from the experience that you will never forget!
10. Junee Liquorice and Chocolate Factory Tours, NSW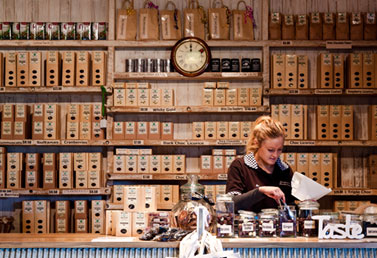 Everyone loves chocolate and Junee Liquorice and Chocolate Factory is a great place to treat the kids. Take a family-friendly factory tour and get a firsthand knowledge of the chocolate production process. Afterward, sample one of their unbeatable hot chocolates from the restaurant and take home a range of their home-made goodies!