15 Most Frequently Asked Questions About Hiring A Camper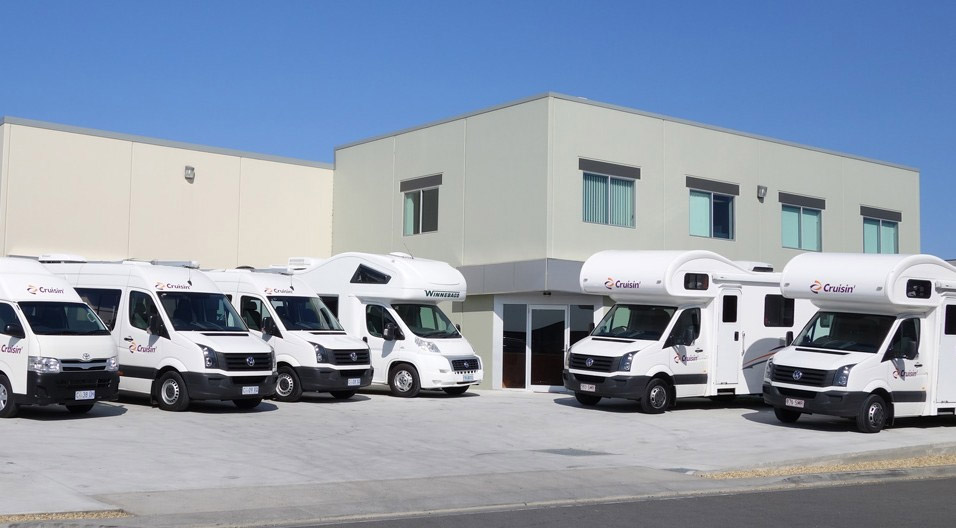 1. How Often Should I Stay at a Caravan Park?
Cruisin' recommends that you connect to a 240 volt powered outlet at an authorised caravan park at least every second night. In addition to charging the battery, you must connect to a caravan park to operate the power points, microwave and heater/air-conditioner on board your motorhome. All motorhomes and campervans come equipped with a 15 amp extension lead to plug in to the powered outlet. A powered site in Australia will cost approximately $30 – $40 a night (depending on season), includes a tap to fill your fresh water tank and gives you access to a range of convenient park facilities.
2. Can I Drive the Larger Vehicles Without a Heavy Vehicle Licence?
The answer to this question is yes, you can drive Cruisin' vehicles on your car class driver's licence. All motorhomes are under the heavy weight licence restriction of 4.5 tonnes giving you the unique opportunity to hire a spacious motorhome!
3. Can I Rent a Motorhome with My International Licence?
As long as you have a licence that is in an English format you can hire a motorhome without applying for an international licence. If you do not have an English format licence you will have to apply for an international/English format licence prior to picking up your rental from the depot.
4. How Do I Pay for Tolls?
There are a number of TOLL payment providers in Australia and several ways to go about paying tolls on your motorhome hire adventure. Prior to travel you can contact the relevant toll companies and register your rental vehicle for the dates that you're travelling. You will then be provided with an e-tag device to attach to the motorhome. Toll roads are only located in Brisbane, Sydney and Melbourne.
If you have not registered your rental vehicle prior to travel, you have up until two days after travelling through a specific toll to pay the fee.
Cruisin' will be sent toll notifications for any outstanding payments and will then complete a Stat Dec to send back with your name on it as the driver. The toll will then be issued to you. Cruisin' charges a $55 administration fee and do not complete stat decs.
5. How Will I Know How to Operate the Motorhome?
Many customers have never rented a motorhome before and may be slightly anxious about driving and operating one for the first time.
Don't worry! On arrival at the depot our friendly staff will provide you with a 20-30 minute orientation of your rental giving you the chance to ask as many questions as you like. Your vehicle is also equipped with a Vehicle User Manual and Audio Visual Guide providing step by step
visual instructions of how everything works. Don't forget our friendly staff are only a phone call away on toll free 1300 664 485.
6. What Happens If I Get a Flat Tyre During My Hire?
All Cruisin' motorhomes are equipped with a spare tyre and have access to 24 hour roadside assistance. No matter where you are in Australia Cruisin' will have you up and running again at the soonest convenience!
7. Where Can I Free Camp in Australia?
Depending on what state you are travelling in there are various restrictions on where you can and cannot free camp. Tasmania, for instance, is a free camping wonderland and allows you the unique opportunity to pull up on the side of the road and enjoy being immersed in the natural environment. Brisbane and Byron Bay in particular are stricter about roadside camping and free camping is forbidden outside of
authorised camping grounds, so stick to caravan parks in built-up city areas! For further information contact your selected state's council.
8. How Old Are Cruisin' Motorhomes?
All Cruisin' Motorhomes are latest model vehicles between the ages of 0-4 years old and come fully equipped with everything you need for an all-inclusive holiday.
9. Do the On Board Showers Have Hot Water?
Yes all motorhomes equipped with an on board shower have hot water. The hot water is operated via gas and allows you to have a relaxing hot shower in the comfort of your motorhome.
10. Where Do We Sit in the Vehicle?
Most vehicles seat two people in the driver's cabin with the exception of the Hi-Top, where all three passengers are seated in the front. In the larger vehicles the remaining passengers are seated at the dinette located directly behind the main driver's cabin. Baby seats must always be forward facing and attached to the anchor points.
11. What is Included in My Cruisin' Campervan?
All Cruisin' vehicles come fully equipped with linen, towels, cutlery and crockery. On board all rentals you will also find a single gas burner, fridge, TV (with exception of the Hi-Top), CD player and radio transmission.
12. Do the Motorhomes have Tow Bars or Roof Racks?
No. Cruisin' motorhomes and campervans are not equipped with tow bars or roof racks.
13. Do Vehicles Come with Fuel and Gas?
Yes. All motorhomes and campervans are filled with fuel and gas when they leave the Cruisin' depot. Renters must ensure that they return to the depot with a full fuel tank.
14. How Old Do I Have to Be to Rent a Camper?
All renters must be between  21  and 79 years of age on a full licence to rent a campervan or motorhome from Cruisin'.
15. What is an Administration/Merchant Fee?
This fee applies to all credit card transactions.
If you have any further questions or enquiries please don't hesitate to contact Cruisin' staff on 1300 664 485.