Experience Australia's gorgeous wilderness up close and personal with a down-to-earth motorhome holiday!
Free camping is a great way to save money on your motorhome holiday in Australia and an even better way to give yourself an authentic van life experience. Beach views, secluded bush, and peaceful National Parks are just some of the things you'll get to see when free camping. Another great thing about it is that you'll get the chance to meet friendly like-minded travellers!
But what exactly is free camping, and why is it so popular? Is it really just about saving money? (Spoilers, no it's not!)
Read on and we'll tell you everything you need to know about wilderness camping in Australia!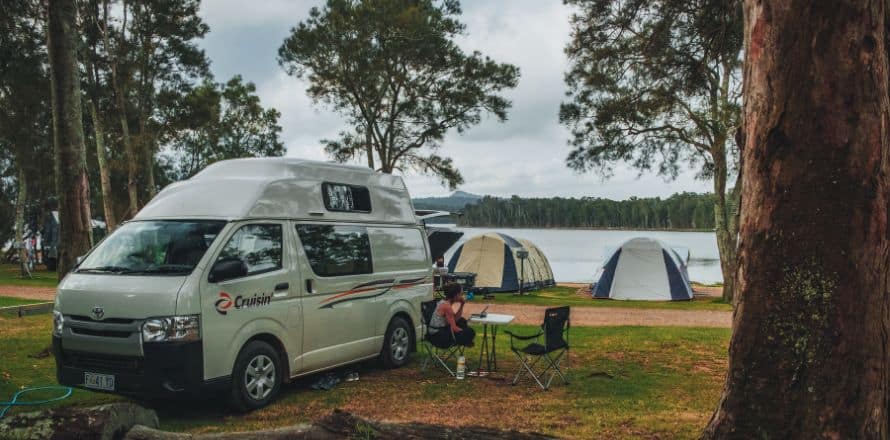 What Is Free Camping?
In short, it's camping for free!
It's also your opportunity to embrace the ultimate van life experience by getting up close with nature. Free campsites in Australia are generally located in the bush, or somewhere slightly off the beaten path.
Most free campgrounds only have the basic necessities, like a toilet. If you're lucky you might also have a shower, barbecue, or potable water – but don't count on it. Bring everything you need with you, including food and water. If you need power you'll be better off searching for low-budget campsites rather than free camping.
Also, each state has their own rules for free camping, so make sure you check out their websites ahead of time to avoid getting yourself into trouble.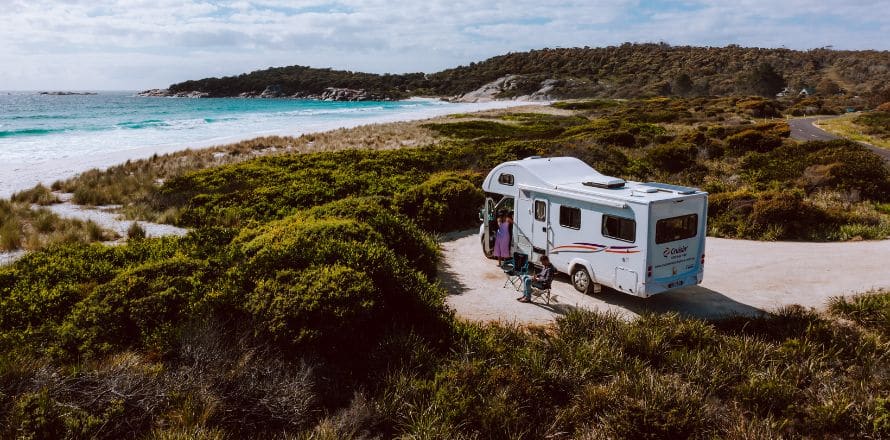 Why Should You Free Camp?
Get close to nature
Chance to meet likeminded travellers
Experience an authentic camping experience
Escape the crowded holiday parks during peak seasons
Most people don't know how to free camp, or choose not to, so your chances of finding a quiet spot are good
No need to pre-book, free camping spots are first come first served
You can come and go freely, not locked in by bookings
How Can I Find A Free Campsite?
The best way to find a place to free camp in Australia is to ask around or stop into the local tourism office. Or, if you like to plan in advance, you can use digital apps and websites or check the state's National Park website.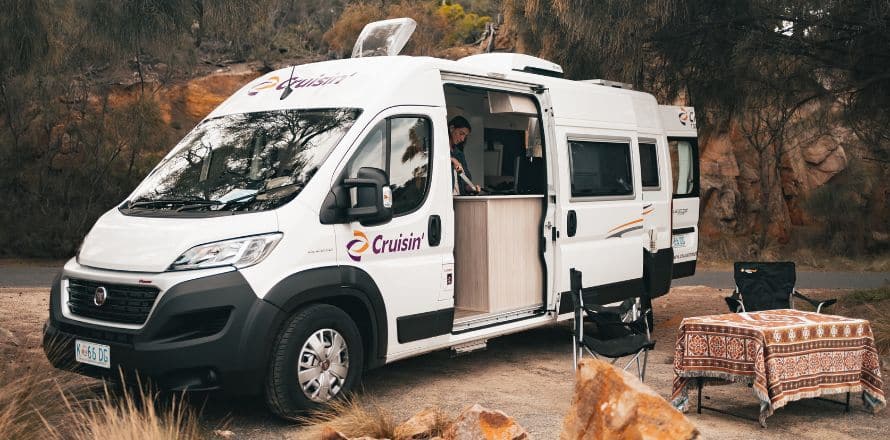 What Are The Rules For Free Camping?
A quick search of camping etiquette in Australia is recommended if you're new to camping (or if you need a bit of a refresh).
The unspoken rules are generally commonsense, such as cleaning up after yourself and being respectful of your surroundings (being both clean and quiet). Make sure you respect the wildlife as well, you can admire them but don't attempt to touch or feed them.
Since a lot of campsites only offer the basic necessities, it can be a good idea to rent a motorhome that's fully self-contained with a toilet and shower on board.
Can I Sleep In My Campervan Anywhere In Australia?
It's illegal to pull over and sleep anywhere in Australia, and you'll likely be fined if you're found camping in a car park, street, highway, or bush area.
If you're at a rest area the signs will tell you whether or not you can stay, so check carefully.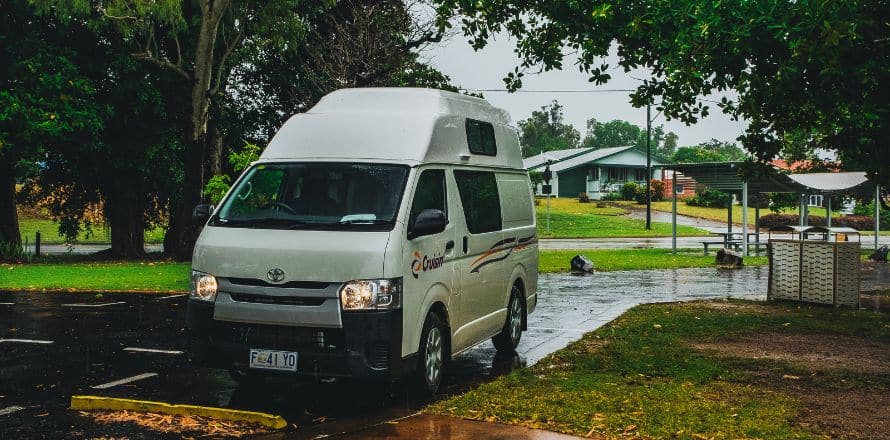 Where Can You Free Camp In Australia?
There are three key spots where you can free camp:
Some National Parks
Most roadside rest areas
Community campsites
Most states have national parks where you can camp for free, though the sites can be limited. Check out your chosen state's National Park website to see what free campsites are nearby.
Also, rest areas are great if you need to take a break from driving or stop for the night. However, they're limited to 24 hours and intended for long-distance travellers, not for camping – so don't overstay your welcome.
Are You Ready To Give Wilderness Camping A Go?
Free camping in Australia is a great way to save money whilst enjoying an authentic camping experience. Of course, you do need to do a bit of research ahead of time to make sure you don't get yourself in trouble. There's no point trying to save money if you end up with an expensive fine anyway.
You can find information on websites, or simply check for signs wherever you are – if you're in doubt, sometimes it's best to move on and find somewhere else just to be safe.
There are also many other ways you can enjoy a holiday on a budget! Free camping is just the tip of the iceberg, so go ahead and check out our article to discover how you can plan a budget-friendly motorhome holiday.
Try free camping for yourself with a motorhome hire! Call our friendly reservations team on 1300 664 485 or check out our website to see the motorhomes we have available at our Hobart branch.