Best Motorhome Road Trips In Australia
If you're looking to create unforgettable adventures in your new motorhome, Australia has got you covered with some of the best road trips in the world! With coastal beauty and outback wonders, this sun-kissed country boasts some of the most scenic drives you can find.
Whether you're a road trip enthusiast or just a beginner, we've created a list of some of the most iconic motorhome routes in each state!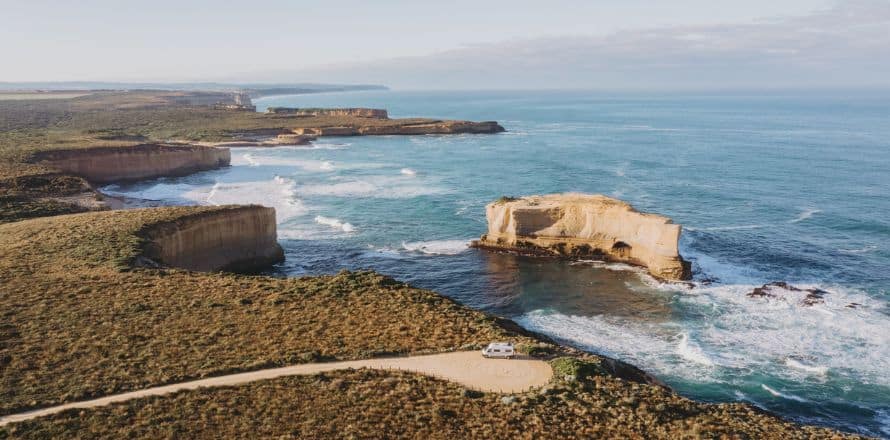 The Great Ocean Road
The Great Ocean Road is a must-see destination! This world-famous road trip in Victoria is an iconic coastal road trip. To really get the most out of your trip, you'll want to take it slowly and really take your time to enjoy the rugged cliffs, pristine beaches, and stunning natural attractions like the Twelve Apostles.
Along the way you'll see sandstone coastlines, charming seaside towns, and plenty of local wildlife, making The Great Ocean Road a necessity for any road trip enthusiast!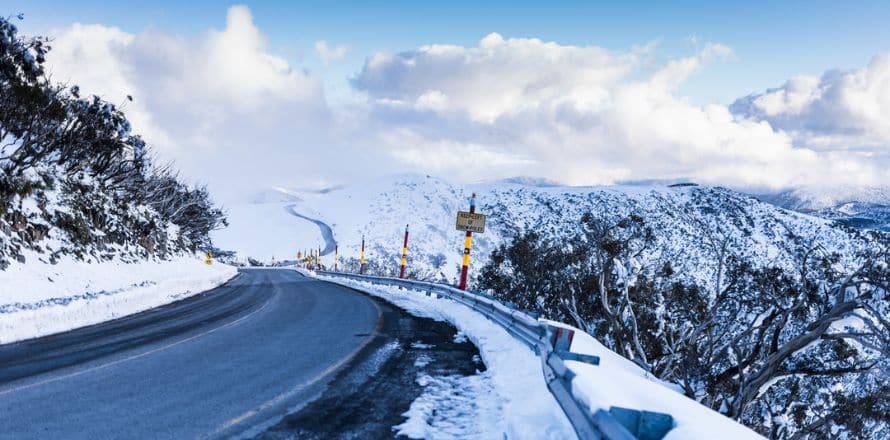 Mount Hotham Mountain Ranges, Visit Victoria
The Great Alpine Road
Get ready to be captivated by the breathtaking Australian Alps as you travel across Victoria! This is your chance to uncover the Great Alpine Road with a journey through magnificent mountain ranges, lush valleys, and charming alpine towns.
Take in the panoramic views from Mount Hotham, discover cascading waterfalls in the Alpine National Park, and immerse yourself in the region's rich history and culture. Whether you're an adventure seeker or a nature enthusiast, the Great Alpine Road is sure to be an unforgettable Australian road trip.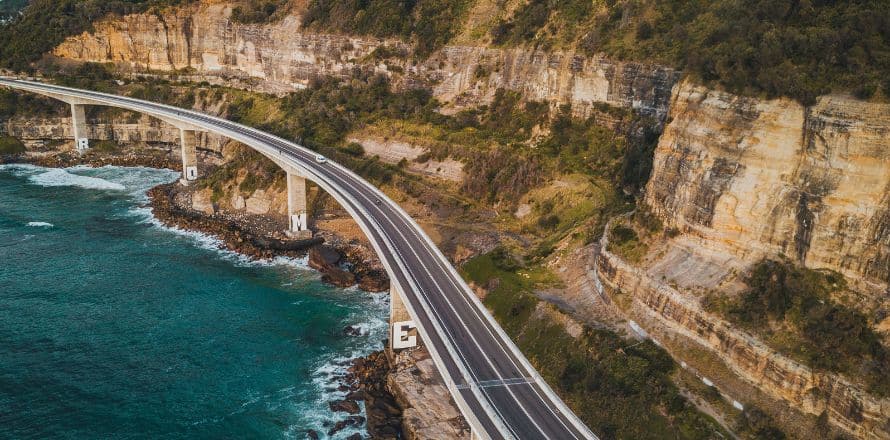 The Grand Pacific Drive
Located just outside of Sydney, the Grand Pacific Drive offers a stunning coastal journey full of natural wonders and unique attractions! This drive takes you along the iconic Sea Cliff Bridge, offering breathtaking ocean views and the chance to spot migrating whales during the right season. You'll have a great time exploring charming coastal towns, visiting popular attractions like the Kiama Blowhole, and indulging in delicious seafood.
This is also your chance to explore the pristine beaches of Wollongong, visit the award-winning Nan Tien Temple, and marvel at the dramatic coastal landscapes of the Royal National Park. With its blend of coastal beauty and cultural highlights, the Grand Pacific Drive is a road trip that will definitely leave you in awe.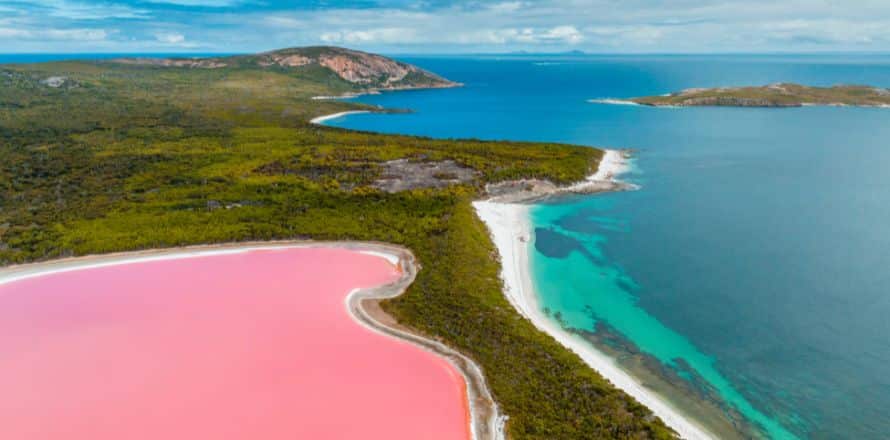 Esperance, Tourism Western Australia
The South West Edge
This captivating road trip in Western Australia takes you through a region renowned for its stunning natural beauty and diverse attractions! One of the highlights of the South West Edge is the Margaret River wine region, where you can explore world-class wineries, indulge in delicious food and wine, and admire picturesque vineyards.
Continuing along the coast, you'll encounter breathtaking landscapes such as the towering karri forests of Pemberton and the rugged cliffs of Albany's Torndirrup National Park. Don't miss the mesmerizing Valley of the Giants either, where you can walk among ancient tingle trees!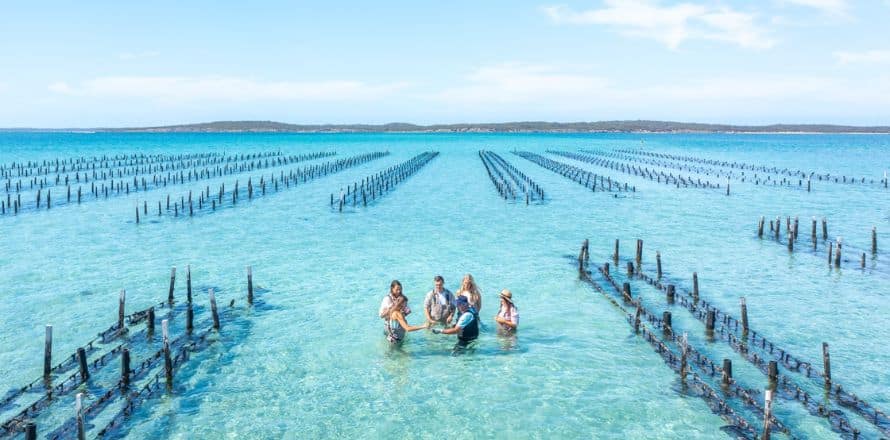 Coffin Bay, Tourism Australia
Eyre Peninsula Coastal Drive
Embark on a road trip across South Australia and take in the stunning coastline of the Eyre Peninsula! The Eyre Peninsula Coastal Drive leads you through picturesque coastal towns, stunning beaches, and plenty of seafood hotspots.
Some of the highlights along the way include the dramatic cliffs of the Great Australian Bight, the rugged Lincoln National Park, and the marine life hotspot of Port Lincoln. This motorhome road trip combines natural beauty, wildlife encounters, and coastal adventures, making it an unforgettable journey in South Australia.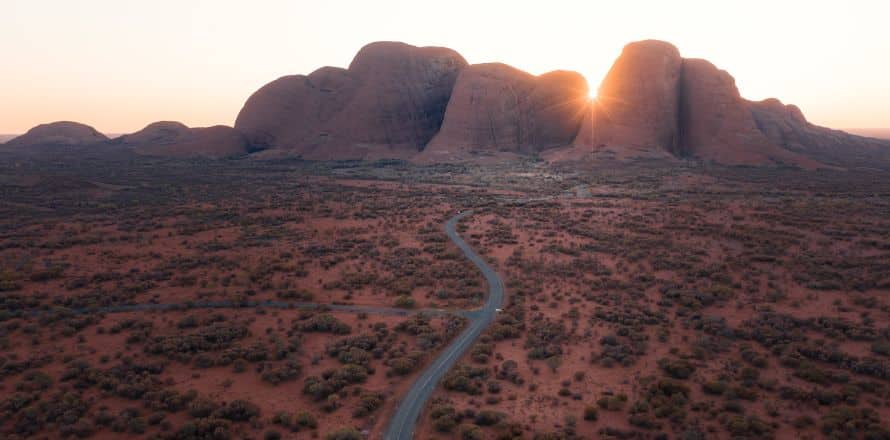 Kata Tjuta, Tourism NT/Nic Morley
The Red Centre
This famous Australia road trip is perfect if you're looking for iconic destinations! You'll discover Uluru, Kata Tjuta, and plenty more! The Red Centre also includes stops at stunning natural attractions like Glen Helen Gorge, Standley Chasm, and the West MacDonell Ranges, which offer opportunities for swimming in waterholes and exploration of ancient Aboriginal rock art sites.
This trip allows you to immerse yourself in the natural wonders, cultural heritage, and rugged beauty of the Northern Territory.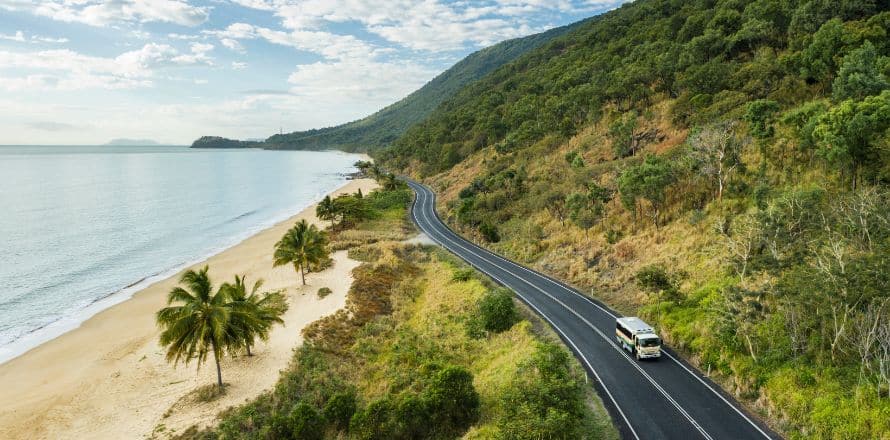 Daintree, Andrew Watson
Pacific Coast Way
Starting in the vibrant Gold Coast, which is known for its golden beaches and lively atmosphere, the Pacific Coast Way takes you through charming seaside towns and up the Sunshine Coast! Continuing north, you'll uncover Fraser Island and the Whitsunday Islands, two tropical paradises that are famous destinations in Australia!
The Pacific Coast Way also takes you to a range of access points for the Great Barrier Reef, one of the world's most extraordinary natural wonders. There really is so much to see during a road trip in Queensland, with Cairns, Port Douglas, and the Daintree Rainforest!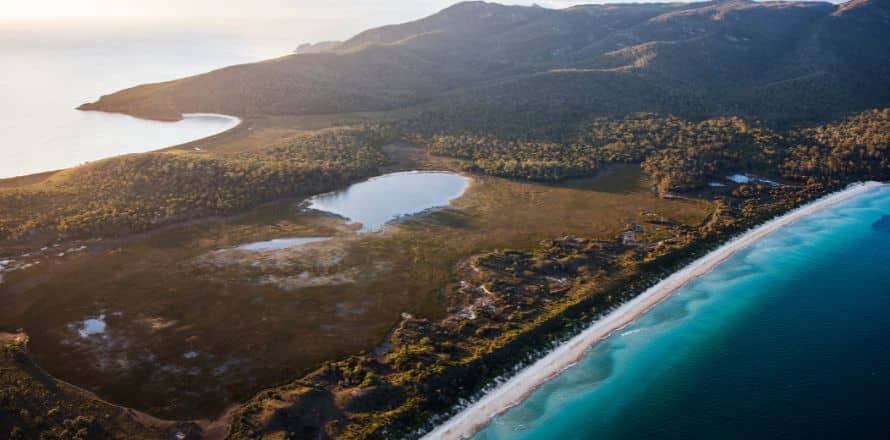 Hazards Beach, Lauren Bath
Great Eastern Drive
The Great Eastern Drive is a scenic road trip in Tasmania takes you along the stunning coast of the island, offering a mix of pristine beaches, breathtaking landscapes, and peaceful coastal towns. You'll be wowed as you explore Freycinet Peninsula, home to the renowned Wineglass Bay and Freycinet National Park!
Don't miss the Bay of Fires as you venture further north, which is famous for its sandy white beaches, crystal-clear waters, and vibrant orange-hued granite boulders. The Tasmanian East Coast Drive is a road trip that combines natural beauty, coastal charm, and cultural experiences, making it a must-see destination in Australia!
It's Time To Start Planning Your Road Trips In Australia!
Whether you have a wishlist of destinations or a specific route in mind, Australia's road trips present a world of adventure and natural splendour. From the captivating snowscapes of the Great Alpine Road to the stunning coastal charm of the Great Ocean Road, each journey offers its own unique allure. So, whether you're seeking a leisurely drive or an adrenaline-pumping adventure, there's an option for every traveller!
Are you new to road tripping? Get a taste of van life by renting a motorhome first, this way you'll have the benefit of 24/7 roadside assistance!
Call our friendly reservations team today on 1300 664 485! You'll also want to check out our Cruisin' Motorhomes vehicle pages to see what motorhomes are available to hire at our branches.