Easy motorhome meals that feel first class
It's good to make a meal plan before you begin your motorhome holiday. Cruisin' provides all necessary equipment to cook homely meals in your motorhome – you just need the ingredients! Shop for appropriate items beforehand so you'll have a fridge and freezer full of food before you even hit the road.
Herbs, spices, veggies! Think of what you use most when cooking at home, and bring that with you! It is a home on wheels, after all! Some common ingredients are olive oil, cheese, spring onions, tomatoes, pasta sauce, yoghurt, milk, paprika and other herbs and spices so, it makes sense that those items will come on the road with you.
The prominent cooking ingredients are usually the most forgotten - try and remember salt & pepper! There is plenty of fridge room, so decide on two-three sauces to bring along with you - they'll provide richness to so many meals! Mayo, Tomato and Burger Sauce are our go-tos.
Appropriate containers are a great way to stack and store your ingredients and leftovers – be sure to bring a few with you!
You will find a kettle in the upper storage compartment, so bring your favourite instant coffee, tea bags and hot chocolate. Don't forget your favourite pack of biscuits!
It can be a great idea to make some meals ahead of time – especially when you've got a family to feed, or you prefer to relax by evening.
Great Motorhome meals to make ahead:
Lasagna
Vegetable Soup
Corn Fritters
Quiche Lorraine or mini quiche
Sausage Rolls
Toasties
Cooking in your motorhome is something that most holidaymakers enjoy. How could you not!? You can pick the view, watch the kids play or talk about the adventures you've had while prepping! Here are some simple, tried, and tested meals that anybody can cook in a campervan or motorhome:
Easy meals to make in your motorhome
Breakfast
Pancakes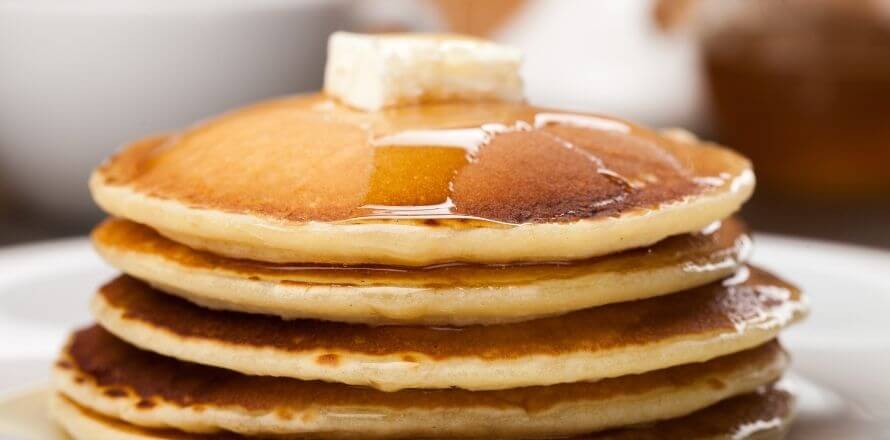 Start the morning with pancakes for one happy family breakfast.
Skip the fuss - eggs, milk & self-raising flour is all you'll need for fluffy, 3-ingredient pancakes! No separating or sifting is required – simply combine it all in a bowl provided!  Once cooked, serve with your favourite toppings such as syrup, banana and berries!
Pesto Eggs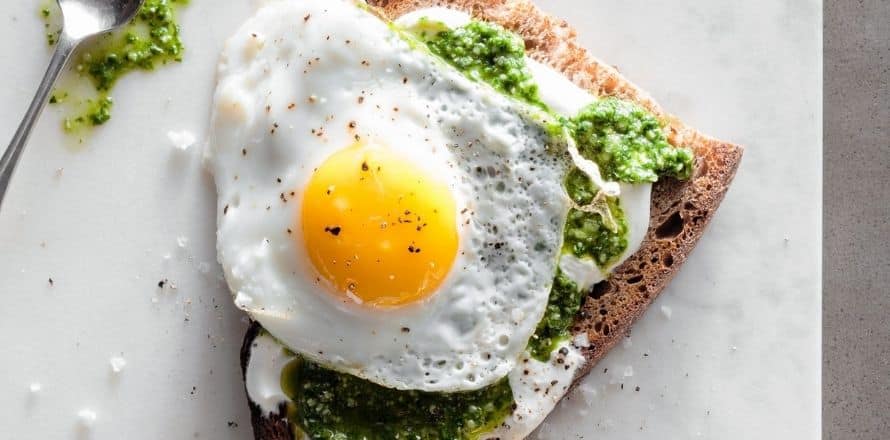 📷 Erin Kunkel
This meal became viral on Tiktok a few months back, and with good reason! For a mouthwatering breakfast, all you need is pesto, eggs and bread of your choice.
You won't need oil for this recipe - that's what the pesto is for! Spread a few teaspoons of pesto on the pan and wait for it to heat up. Once hot, add your eggs and turn the heat to low until eggs are ready. Don't forget to use the toaster provided to cook your toast!  Pesto eggs is a seriously yummy addition to rice, pasta and sandwiches too!!
Bacon & Egg Roll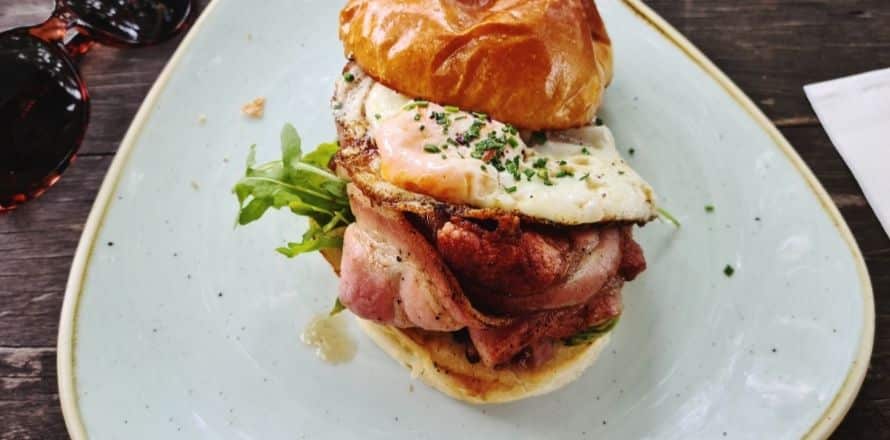 You can't beat a bacon and egg roll! Add some hashbrowns and you've got yourself a delicious Aussie classic!
If there are only 2 or 3 of you, it can all be made in one pan! A good trick is just before the hashbrowns and bacon are ready, use your tongs to shape the bacon into a round frame. Crack the eggs right in the centre of it and cook accordingly.
While one person is on the frypan, have somebody else on coffee and toaster duty!
Yoghurt & Granola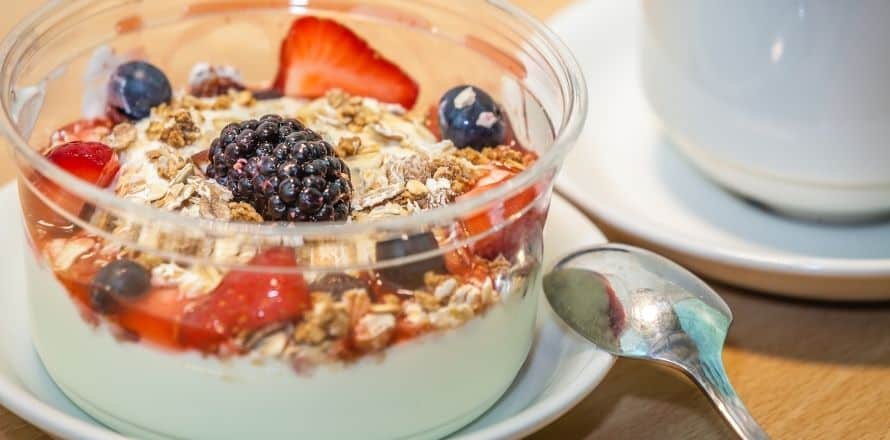 For those who want to get going the minute they wake up, stocking your fridge with Greek yoghurt, berries and your favourite granola is the way to go! Kids love this healthy option, too! Especially if you layer it in a glass instead of a bowl.
Lunch
Buddha Bowl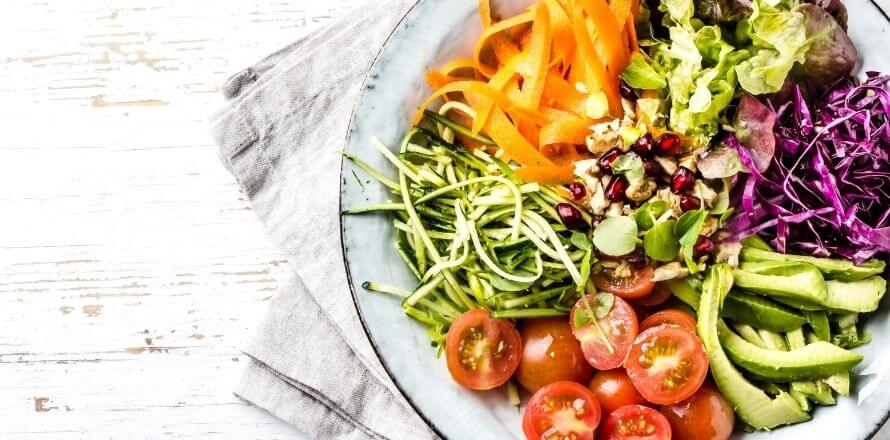 Colourful bowls are great options for nights you don't feel like cooking but are far too comfortable in your motorhome or campervan to venture out! Use what you've got in your fridge to make a tasty, healthy and simple dinner. Have you got cheese, figs or meat leftover from last nights platter? Add that! Our go-to ingredients are:
Avocado
Cabbage
Tomato
Carrot
Brown Rice
Cheese
Refried Beans
Corn Chips
Dumplings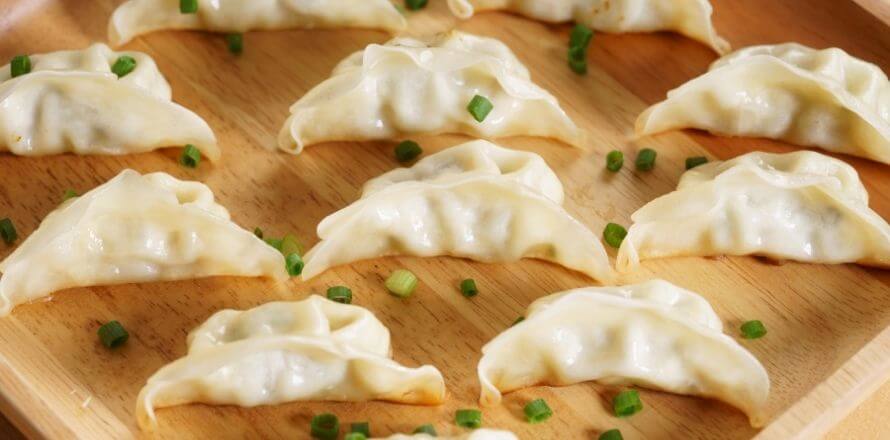 The great thing about dumplings is you can prepare them ahead of time and have a bulk load ready for your motorhome freezer. Alternatively, buy your favourite pre-made ones from the supermarket!
All Cruisin' motorhomes come with a steamer, pot and pan.  To steam your dumplings, half-fill a pot with water and wait for it to boil. Once it's ready, spray your steamer with oil and fit it on top of the pot. Place dumplings, put the lid on and let them steam for approx. 8-10 minutes.
Voila! You have a decedent and leisurely lunch or dinner! Plate them up, sprinkle some chopped chives or spring onion on them and serve them with your favourite dipping sauce - soy and vinegar is a delicious & straightforward option.
Salad Rolls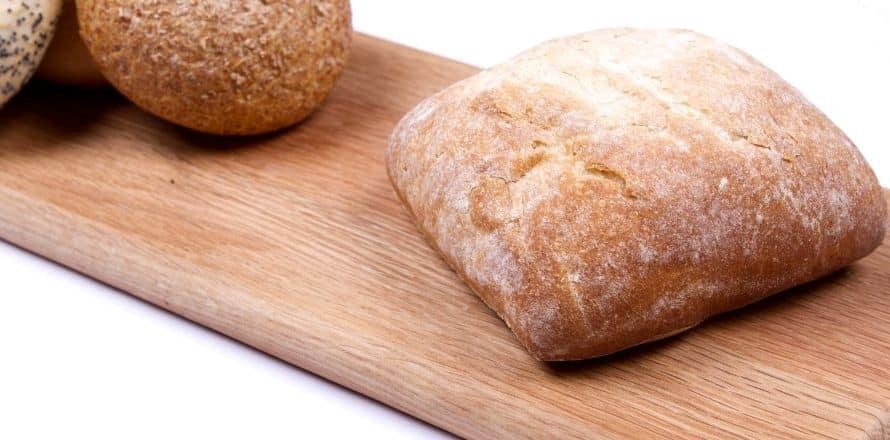 There is something nice about stopping mid adventure to enjoy a fresh roll and refreshing drink. It's a convenient and quick lunch - great for couples and families on the move! Cruisin provides all the cutlery and crockery you need to prepare fresh meats and veggies that you pick up at local farmers markets throughout your stay!
Dinner
Burgers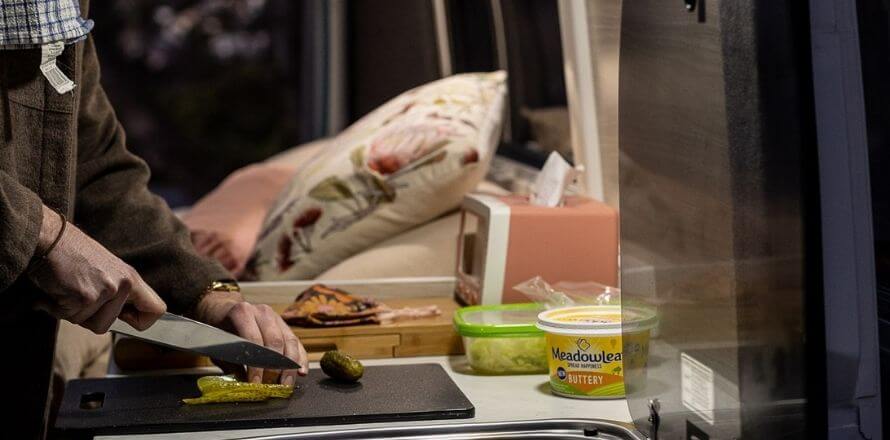 Burgers are a popular choice for motorhome travellers, thanks to the minimal prep work and delicious results! Shop for your favourite buns and ingredients before or during your trip, and you'll already be halfway to a yummy meal.
For an unbeatable burger, utilise the gas stove by frying juicy beef patties or
! Fill the bun with sauce, lettuce, pickles and fresh tomato. You certainly won't be tempted by takeaway when you can make it in your motorhome, fuss-free!
Fish Tacos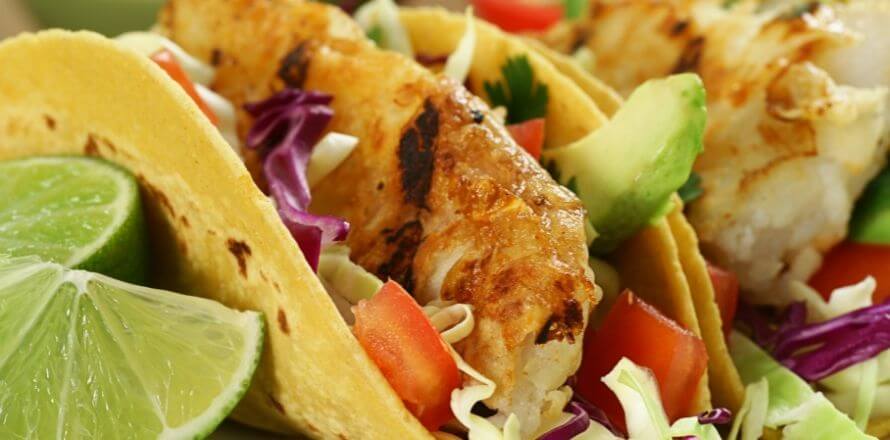 These tacos are one of our absolute must-haves during a holiday! A restaurant-quality meal in the comfort of your motorhome – and so simple.
If you get the opportunity, purchase some fresh fish from a local farmer's market. Half an hour before you're ready to eat, marinate the fish in oil, lime juice and taco seasoning and place it in the fridge.
Once it's marinated, fry the fish and add it to your microwaved tortillas with fresh cabbage, carrot and mayo.  Serve it up with a glass of local white wine.
Burnt Butter and Sage Gnocchi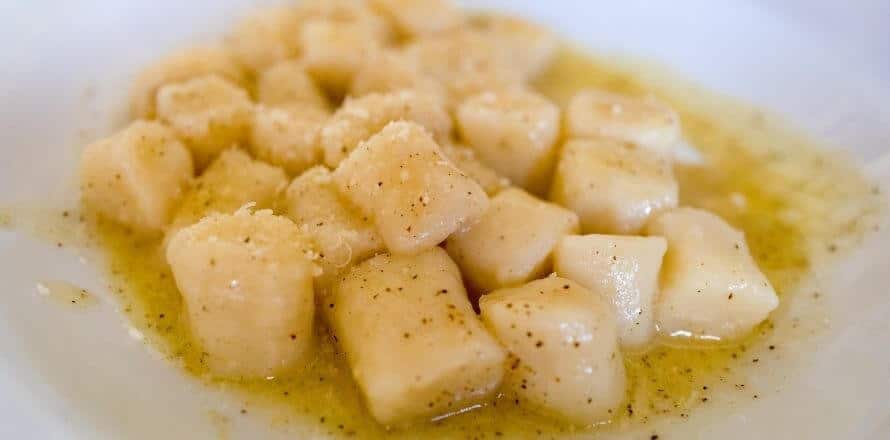 Gnocchi is an excellent motorhome meal option, as it's simple to boil and/or fry! Choice of sauce will depend on personal taste but, it's hard to go past burnt butter and sage! This is another meal that tastes delicious; it's hard to believe it is so simple.
After the gnocchi has cooked, brown your butter in a pan with some fresh sage. Once brown, add the gnocchi to crisp it slightly.  Sprinkle with parmesan & walnuts, and you'll have a five-star meal ready in minutes!
Nourishing Salad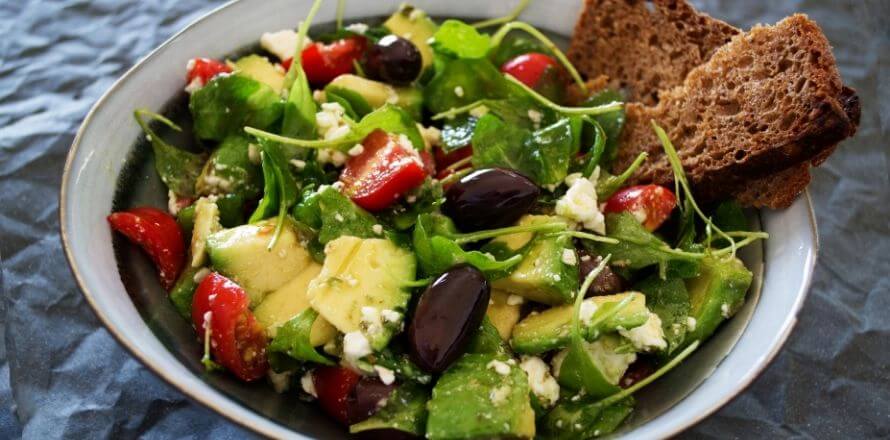 You'll find a large bowl in your motorhome, which is perfect for serving up a tasty main or side salad.
If you're wondering what ingredients to bring along, you can't go past these:
Cherry Tomatoes
Cucumber
Feta
Olives
Red onion
Spinach leaves
Walnuts
Avocado
Italian Dressing
Itineraries
Visit our itineraries page to check out suggested holidays and road trips
See More Itineraries
What to Bring
Don't forget the essentials! Read our handy guide on what to bring on your holiday.
Packing Tips
Handy Travel Apps
Download these apps to best plan your holiday and stay informed
See Travel Apps