Australia's Top Wine Regions To Visit On Your Motorhome Hire
Anyone considering motorhome hire in Australia in the upcoming months shouldn't miss a visit to some of the nation's best wine regions. Australia accounts for 4% of the world's wine and is known for topping the wine producer lists internationally. Bring along a designated driver and spend your motorhome hire flitting from one wine region to the next, drinking in the rolling green vines and unique Australian towns and landscapes along the way.
Barossa Valley, South Australia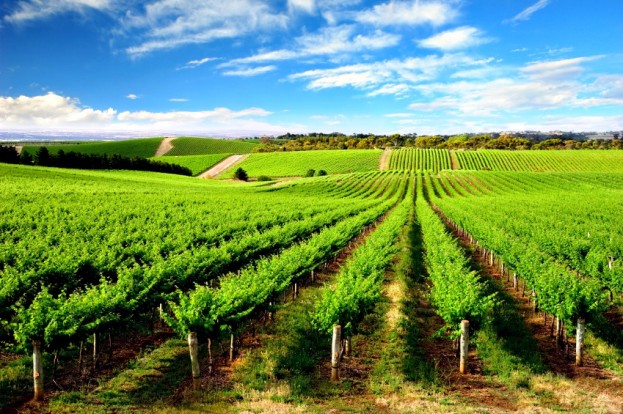 There is nothing quite like a visit to Barossa Valley; one of this fine country's oldest and best-known wine regions. Located an easy drive northeast of Adelaide, Barossa Valley is easily accessible and makes for a great day trip or romantic destination on your motorhome
hire adventure in South Australia. The area is known for its rich red wine in particular Shiraz and Cabernet. Barossa Valley is home to cellar
doors and wineries galore and there is certainly no shortage of places to visit. Stop by Penfolds Cellar Door where you can make your own blend or purchase a unique fortified wine at Seppeltsfield Winery. After a long day among the vines, stay at Barossa Valley Tourist Park and enjoy your take-home purchases in a tranquil and scenic environment.
Tamar Valley, Tasmania 
Tasmania is fast-becoming a 'foodie's' best friend and no wine-enthusiast should complete their motorhome hire in Tasmania without
a visit to the wholesome Tamar Valley located just north-west of Launceston. Drive past orchards, forests and rolling green pastures
dotted with hay bales and cows. In the heart of the Tamar you will discover boutique galleries, historic settlements, strawberry farms and
lavender fields that will awaken the senses. But, let's not forget the wine. The area is home to over thirty cellar doors specialising in
Chardonnays, Sparklings, Pinot Noir and aromatic whites. Notable wineries to visit in the area include Josef Chromy Wines nestled on
picture-perfect grounds, Goaty Hill Wines and iconic Ninth Island Vineyard with its magnificent Sauvignon Blanc.
Margaret River, Western Australia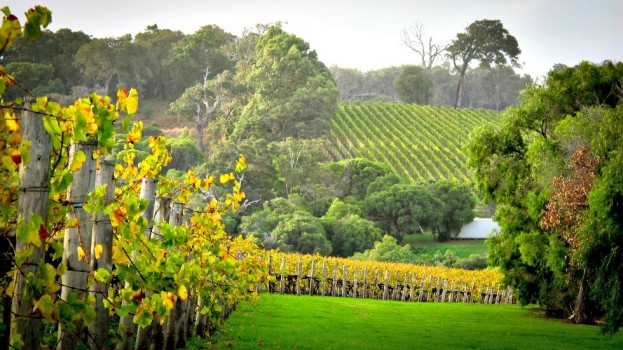 Image stately homesteads, ripe green vines and mouth-watering fresh produce and you will bring to mind Margaret River located just a few hours' drive from the capital of Perth. This stunning region boasts over 215 wineries as well as an awe-inspiring coastline, boutique galleries and a happening music scene. No trip to Western Australia is complete without a visit to Margaret River. The area is most conductive for producing Chardonnay which can be sampled at one of the many cellar doors. For a fantastic experience in the region don't hesitate to stop by Voyager Estate Winery with its magical landscaped grounds and grandiose homestead or Watershed Café and Restaurant with its delectable onsite restaurant and magnificent sweeping views of the rolling vines.
Yarra Valley, Victoria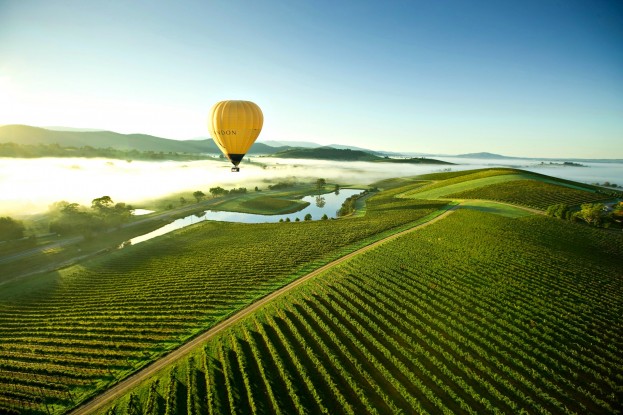 Situated just fifty kilometres east of Melbourne's CBD, Yarra Valley is an easy-day trip and a must on your Australian motorhome rental. Drive through the vibrant green of the valley and admire mist sweeping past low floating hot air balloons that grace the valley every
morning. Autumn is the ideal time of year to visit as the green vines transform into a golden yellow and the landscape takes on a vibrant
persona. In Autumn the area is famous for its rich mushrooms and crisp local chestnuts. Spend the afternoon lost amid the 20 acres of Elmswood Estate Wines nestled high in the Yarra Valley specialising in fermented Riesling, Sauvignon Blanc, Chardonnay, Pinot, Merlot and Shiraz or visit award-winning and family-owned Mount Mary in the heart of the Yarra Valley. Whatever winery you choose to visit you will be rewarded with magnificent cool climate wine and breathtaking vistas.
Hunter Valley, New South Wales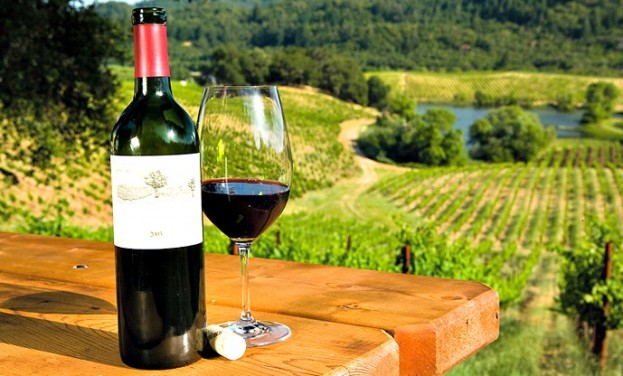 Collect your motorhome rental from the Cruisin' Sydney depot and make a beeline for the beautiful Hunter Valley situated just 310
kilometres north of the capital. This rich area is Australia's most visited wine region and hosts over 150 eclectic wineries and cellar
doors as well as 65 restaurants. Enjoy a wine tasting tour or experience a wine appreciation class at the Hunter Resort where you have the rare opportunity to walk among 40 year old Shiraz vines. If you're looking for an all-inclusive Hunter Valley wine-tasting experience swing by the Small Winemakers Centre providing you with the opportunity to sample the best wine of the region in one convenient stopover. Afterwards sit out on their veranda and enjoy a delightful cheese platter.
Coal River Valley, Tasmania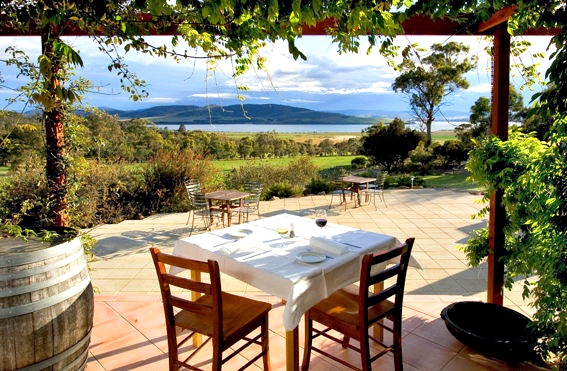 Conveniently located just moments from our Cruisin' Hobart depot lies the Coal River Valley wine region; a must on your Tasmanian
motorhome hire adventure. Drive amid lush paddocks, through historic towns and marvel at the oldest bridge in Australia. Stop at Frogmore
Creek Wine to sample the area's finest cool climate wine including their unbeatable Pinot Noir and Riesling. Try multi-award winning Tasmanian cheese at Wicked Cheese including their delicious Triple Cream Brie and Wicked Cheese Brie. Visit the cellar door at Pooley Premium Tasmanian Wines and sample their Pinot Grigio and selection of Pinot Noir. Stop by the delightful town of Richmond and admire original buildings and enjoy a delightful Devonshire tea with home-made scones.
Clare Valley, South Australia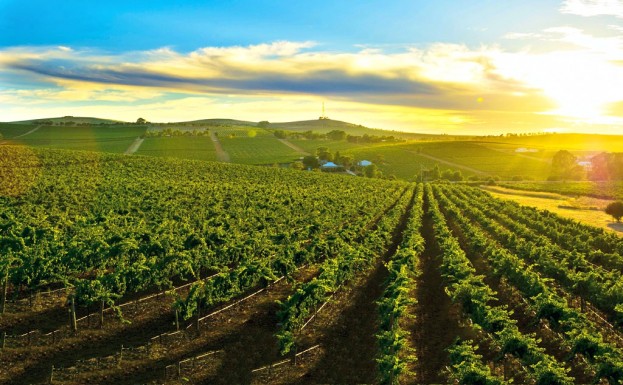 South Australia is no doubt a prime destination for exploring Australia's oldest wine regions and Clare Valley certainly won't disappoint you on your camper hire holiday. The first grapes were planted in this unique area back in 1841 and the region has expanded to accommodate more than forty cellar doors along forty kilometres between Auburn and Clare. This charming area is scattered with charismatic pubs,
hidden antique stores, stately wineries, cellar doors and magnificent rolling green vines stretching off to the horizon. You can explore the
area by bike or flit from winery to winery in the comfort of your motorhome or campervan. While you're exploring this charismatic region
don't hesitate to stopover at Mount Horrocks Wines set among stunning landscaped gardens, Sevenhill Wines; the regions oldest winery founded by Austrian priests and Annie's Lane with their award-winning 2000 Annie's Lane Copper Trail Shiraz.
McLaren Vale, South Australia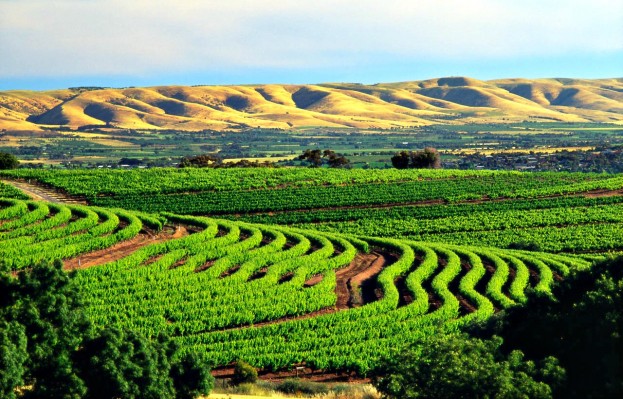 You will find warm hospitality and a lively atmosphere in McLaren Vale, South Australia. This delightful wine region has more than
70 cellar doors and is just a short drive from the scenic capital of Adelaide. The region is famous for its Shiraz, Grenache and Cabernet as
well as a multitude of Spanish and Italian varieties. While you're here, don't miss Hugh Hamilton Wines; one of the most beautiful wineries in the area offering panoramic views as well as Coriole Vineyards; an original 1860's farmhouse nestled high in the hills. Here you can sample some of the area's best Shiraz and Italian varietals such as Sangiovese and Barbera.  Explore the region on your own or take a cycling tour and witness the magnificent Onkaparinga Gorge. Sample a variety of cheese, drink in the fantastic surrounds and appreciate the unique beauty of this old wine region.
Rutherglen, Victoria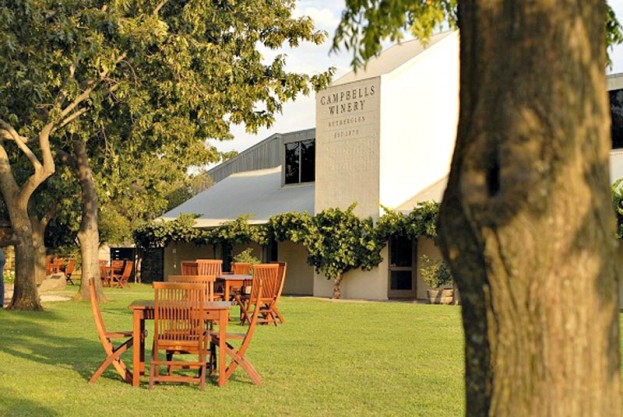 Nestled between the breathtaking Victorian Alps and Murray River you will find the wine region of Rutherglen. Located just over three hours' drive north of Melbourne this region is dominated by charming family-owned boutique wineries and top-notch restaurants. With just over twenty wineries and cellar doors in the area you have time to relax and enjoy all that Rutherglen has to offer. Visit the Rutherglen Wine Experience and Visitor Information Centre for friendly advice and a map before delving into the best that this region can provide including
traditional favourites; Shiraz and Cabernet. Notable wineries include Morris Wines with world-class and award-winning fortified and red table wines and charismatic All Saints Estate with its sheer elegance and magnificent old world charm.
Riverina, New South Wales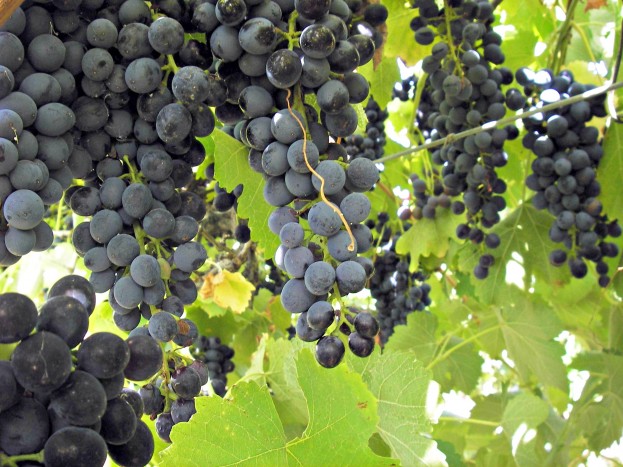 If you enjoy sweeping views, vibrant orange sunsets, a Mediterranean climate and unique fresh produce, Riverina in New South Wales is a must for your motorhome itinerary. The relatively new region is comprised of family-owned businesses and boutique cellar doors. Explore the hidden gem of Burk Salter Wines and enjoy sweeping views of the surrounding rivers and cliffs. Mallee Estate is also a fantastic option and is home to rich Shiraz, Cabernet Sauvignon and Tempranillo. Take home some fresh olives, dukka and quandongs to enjoy in the comfort of your motorhome. Explore the river Murray by bike and try a range of award winning Chardonnay, Shiraz, Merlot and Cabernet varieties.