A Motorhome Road Trip through the Outskirts of Victoria
For a lot of travelers, when they think of a holiday in Victoria, Melbourne imminently comes to mind.  The city is bustling thanks to a huge shopping district and incredible coffee culture. Melbourne activities are abundant, but so too is the traffic! Others think Great Ocean Road, eager to spot all the famous oceanside destinations and popular touring routes. If you're looking for a quieter, calmer place to holiday this year, consider an epic road trip adventure through the outskirts of Victora. There are so many beautiful, country towns to visit.
Here's our recommendation on the ultimate rural motorhome adventure through Victoria:


Shepparton
There is something for everyone in Shepparton, with a nice mix of modern and historic attractions! Start your holiday in Shepparton, just 2 hours out of Melbourne. Do your best to visit the Australian Botanic Gardens Shepparton to witness some famous native plants, Kyabram Fauna Park to meet some of Australia's cutest wildlife and visit Cactus Country for a unique and unforgettable afternoon!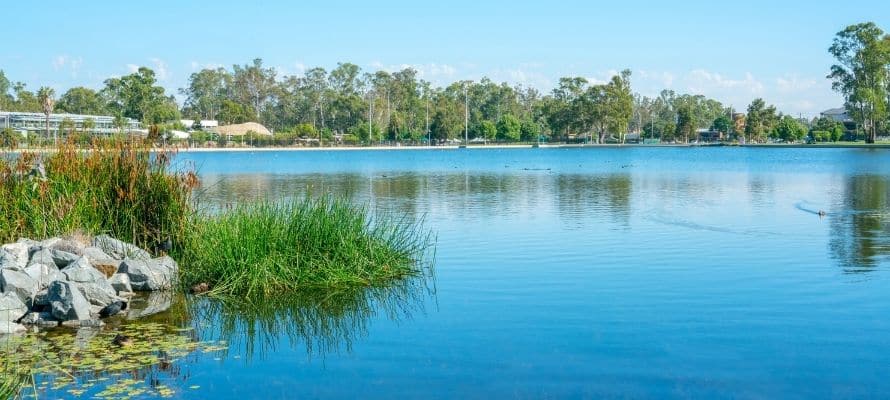 Rutherglen
Next up, Rutherglen! When it comes to wine tastings, Rutherglen is one of the most iconic places in Victoria to do it. The 19th century town is famous for their wines in and around the area – there are almost 20 wineries within a short drive from the city centre. For some unique vineyard, winery & cellar door experiences be sure to visit:
All Saints Estate,  a family-owned winery that was first established in 1864! The building is a literal castle, that was built by hand by its original owners.

Cofield Wines -  these guys specialize in sparkling wine. They have a dedicated lawn dining area, where you can lounge in their gardens and indulge on beautiful food and drink.
Pfeiffer Wines – Here you can enjoy a glass of award-winning wine on a historic timber bridge, looking out at the incredible views of the valley and river.  Seating on the bridge can be limited, so secure a booking in advance! If you're lucky, you might even see some turtles!

If you're coming to Rutherglen for the wine, the best option is to book a powered site at Rutherglen Caravan Tourist Park, It is a 7-8 minute drive from most wineries, so an extremely easy and affordable taxi ride to/from your motorhome!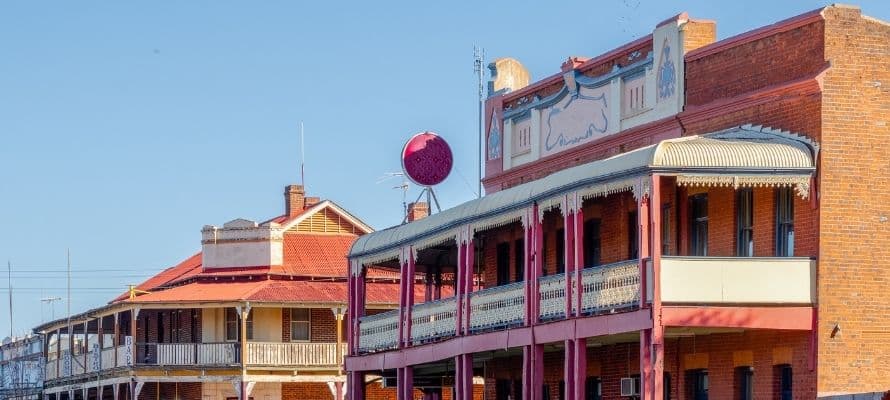 Wodonga


Your next stop will take you to Wodonga, a beautiful place to stop and explore! It's a great city rest-stop, with a bustling arts scene, great parks and incredible access to Lake Hume. If you happen to be in Wodonga on a Saturday, stop at the Albury Wodonga Farmers Market and fill your motorhomes fridge with gorgeous cheese and seasonal produce for the week ahead! Learn about the town's indigenous heritage through the Wagirra Trail and Yindyamarra Sculpture walk and take a stroll, bike-ride or run through the unique parklands of the Albert Murray River Precinct.
For a wide range of campervan or motorhome camping options check out this awesome Albury Wodonga Camping guide.
Corryong
Corryong is a small country town that is as picturesque as it is relaxing! If you love strolling, historic buildings and fresh-water fishing, this is the town for you! Enjoy a slow-paced day or two here and you'll quickly discover the towns passion for their past. There are museums and festivals dedicated to showcasing their local hero – the Man from Snowy River. Be sure to take a hike at the incredible Wabba Wilderness Park, full of eucalypt forests and impressive mountain views.

Corryong also encourages motorhome travel, with over 50 camping options in the region! Colac Colac Caravan Park is one of the best – a beautiful, Creekside campsite that presents you iconic views whatever the season. If you're there in winter, you'll witness snowcapped Mountains or in Autumn, surrounded by Gold Leaf Trees! They allow campfires, perfect for those cooler nights around the camper!
Corryong is when you find yourself on the edge of the Victorian border, concluding your trip along the incredible Victorian border. The choice in your next destination is up to you, depending on where you're dropping off and how long you've got left on your hire! Here's our suggestion on the best way back to the Melbourne Branch:

Bright
If you're after adventure and activity, it's hard to go past Bright.  There is a Mystic Mountain Bike Park, a scenic hiking trail called Huggins Lookout and River Pool & Splash Park – an incredible place to swim or slide! If food and drink is more your thing, there is plenty on offer too! Have some breakfast at Ginger Baker, a drink at Bright Brewery and enjoy an incredible lunch at Tomahawks.
The options are endless when it comes to motorhome friendly campsites, so check the link out and see what kind of style you'd like in a powered site!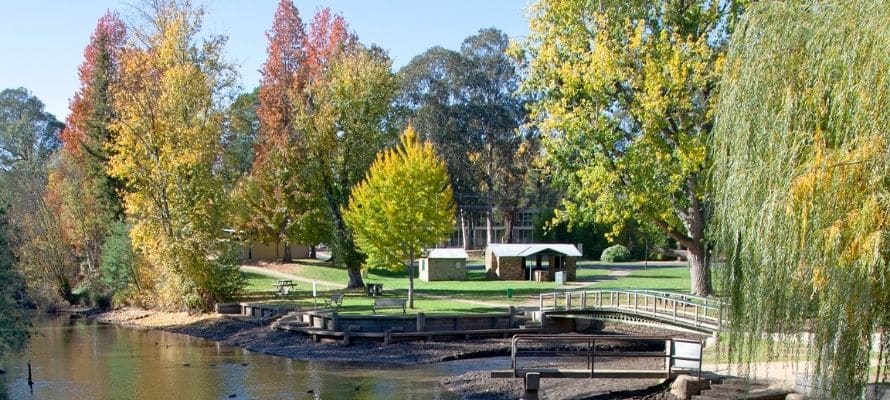 Dargo
Take a drive through Dargo, best known as Victoria's most isolated town with a population of just 99! While there might not be too much to do here, it's an incredible place to explore, you might feel like you've just walked onto the set of an outback Australian movie. There are some beautiful natural campsites around the area, so if it's time for a rest stop – this is a great, but extremely remote town to do it. Best to head to the next town if you're not a knowledgeable camper, or if you're travelling with the family!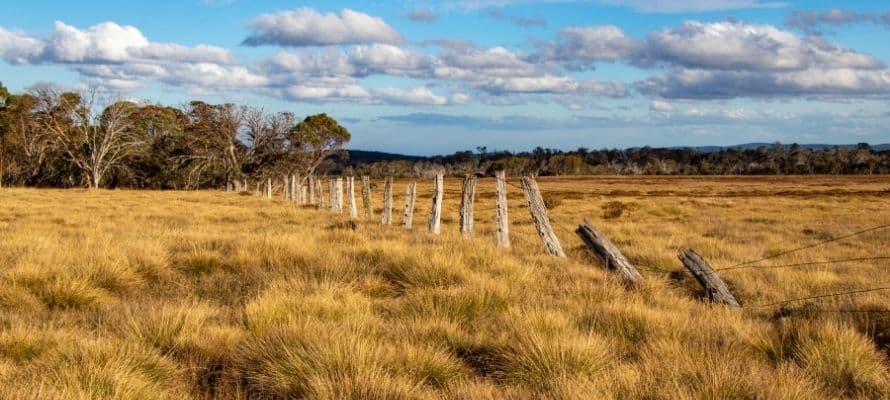 Bairnsdale
A stop in Bairnsdale is a beautiful way to discover and learn more about Victoria's history.  Pop into the famous St Mary's Catholic Church to witness incredible wall to ceiling murals, walk along the picturesque East Gippsland Rail Trail and get to know the traditional owners of Gippsland with a visit to Krowathunkooloong Keeping Place.

Can you think of a more picturesque way of ending your regional holiday, then by lounging by the pool, free access to a pizza oven, playground and laundry facilities? Book a spot at NRMA Bairnsdale Riverside Holiday Park for the ultimate send off.
To enjoy this journey through the outskirts of Victoria, pick up your Cruisin' Motorhome or campervan from our Melbourne Branch – your first destination is a cruisy 2.5 hours away!

Victorian Caravan Parks Association have a great Caravan & Camping guide, perfect for finding out the best holiday and national park options for your camper.
Camping Guide
See Vic Parks thorough Camping & Caravan Park Guide
Read Now
Melbourne Branch
See more about our Melbourne location
Visit Branch
Related Locations

25-27 Catalina Dr, Tullamarine VIC 3043, Australia

Phone Number : 1300 664 485
International : +61 3 6248 4789