Underrated Destinations In Victoria
With some of the most diverse landscapes, cultures, and heritages, there's just so many things to see and do outside of Melbourne!
Melbourne is Victoria's loud and proud capital city, with a booming art scene, thriving culture, and seemingly endless festivals. When you pick up your motorhome hire in Melbourne you should absolutely spend a few days exploring the sights and experiences the city has to offer.
When you're ready to venture out into the state you might be looking to tackle the Great Ocean Road – which is a great choice since it's the most popular road trip in Victoria! This famous road trip will take you to the iconic with the Twelve Apostles as well as a huge variety of national parks and friendly towns along the way.
But you're here for the lesser-known destinations, right? So read on and let us tell you about some of the best places to add to your Victoria road trip itinerary!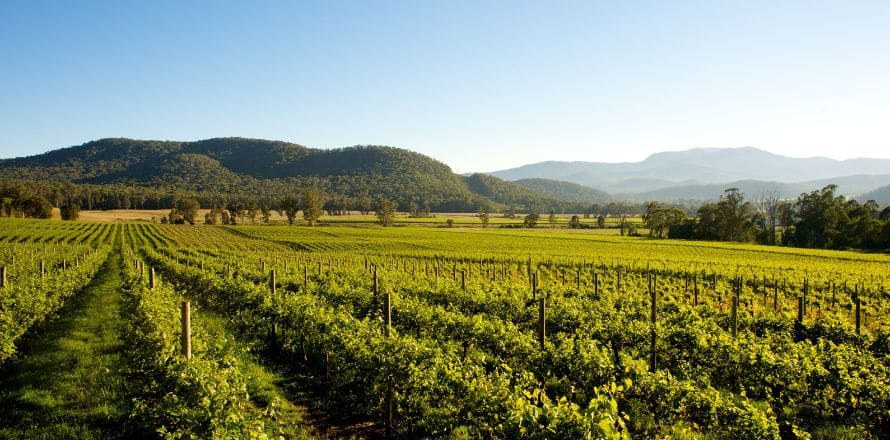 Ciccone Estate Wines, Visit Victoria
King Valley
With snow in the winter and fantastic greenery in the summer, King Valley is one of the best destinations to visit in Victoria. Take a short three hour road trip from Melbourne and explore the wine region at your leisure.
You'll find so many amazing wineries, food experiences, and cheese platters along the way so make sure you've got your fridge ready to go!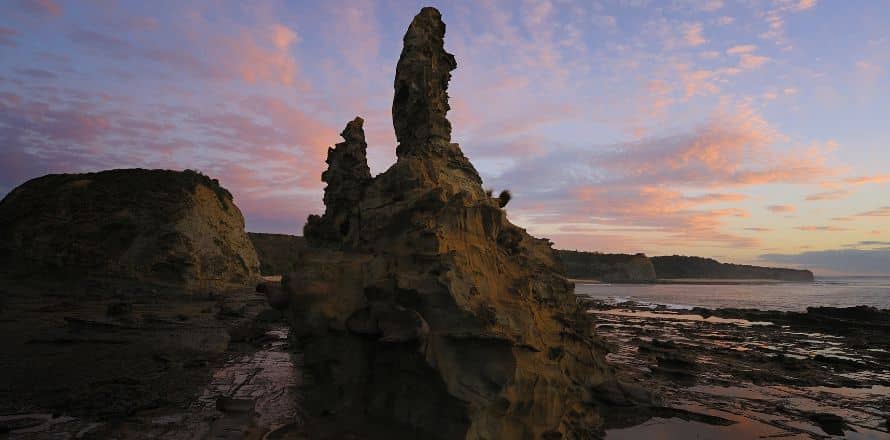 Eagles Nest, Destination Gippsland
South Gippsland
Known for its pristine beaches, rainforest regions, and pinot noir, South Gippsland is an area worth taking your time to explore. Stop off at Loch for the afternoon and investigate the quaint little town's local breweries and cafes – you're sure to find some of the most delicious pastries and coffees!
You'll also want to head over to Inverloch whilst you're in the area, which is a seaside town beloved for its sand flats and the gorgeous rock formations at Eagle Nest.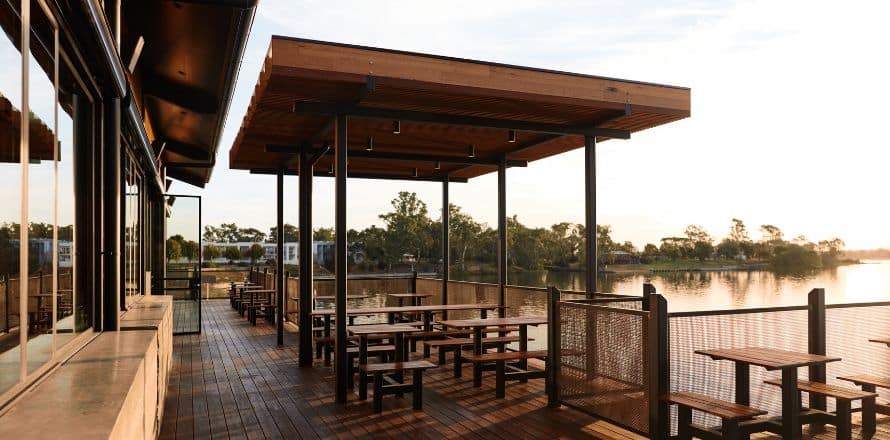 Nagambie Brewery & Distillery
Nagambie
A town hidden in the Goulburn Valley region, Nagambie is known as the birthplace of horse racing star Black Caviar. Whilst you're here you'll discover cellar doors and relaxing day spas as well as the town's favourite vintage shop, Sundries Too Numerous To Mention.
There are plenty of other things to do in Nagambie as well, with Kirwans Bridge, Goulburn Weir, and the Tahbilk Wetlands all within easy reach.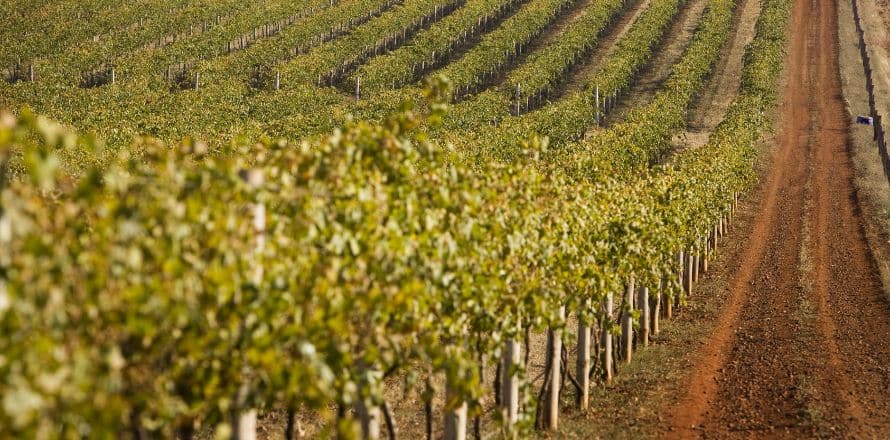 Heathcote, Victorian Wine Industry Association
Heathcote
Take a short road trip from Melbourne to gorgeous Heathcote. With its Cambrian soil, this region has some truly excellent vineyards and wineries for you to spend your days visiting. It's time to stock up on some more wine! Then when you're done adventuring for the day it'll be time to open a bottle up and relax in the comfort of your motorhome.
Attention nature lovers! You won't want to miss out on the Pink Cliffs geological reserve whilst you're here. With its gorges and cliffs of fiery pink clay, you'll be wowed for sure.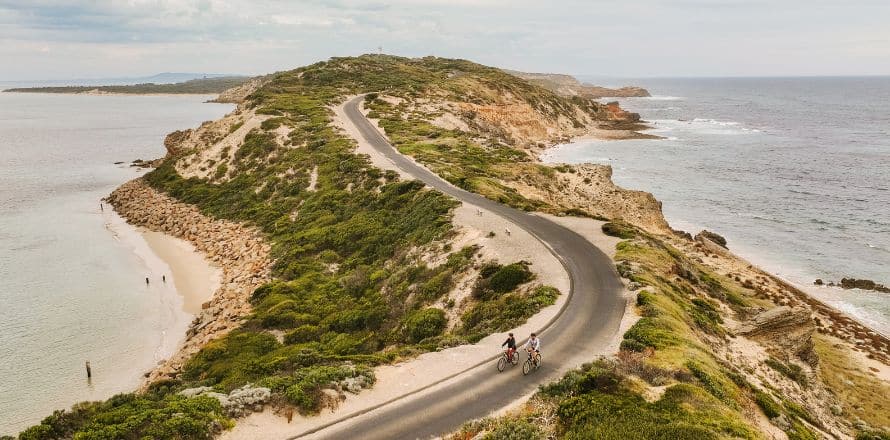 Point Nepean, Visit Victoria
Mornington Peninsula
Another short trip from Melbourne, the Mornington Peninsula is perfect for weekend getaways. Uncover pristine beaches, sandy cliffs, and natural hot springs. This is a paradise for nature lovers and wine enthusiasts.
Some of the best things to do in the Mornington Peninsula include visiting Cape Schanack Lighthouse, exploring Point Nepean National Park, and spending an afternoon of family-fun at Enchanted Adventure.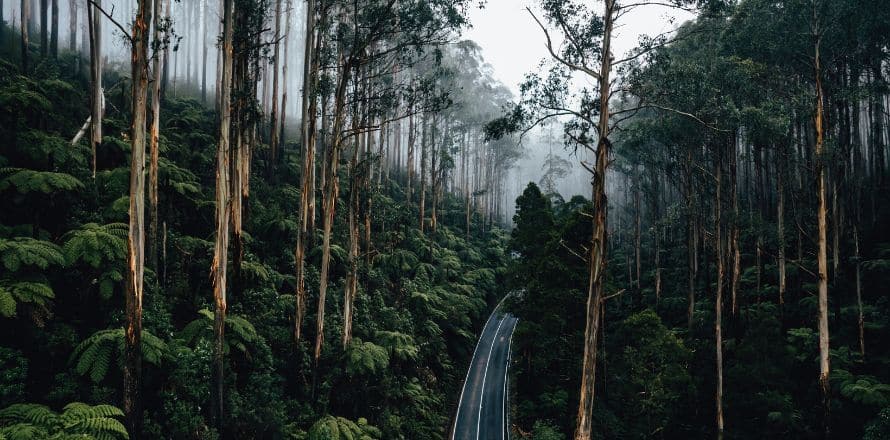 Black Spur Drive, Neisha Breen
Yarra Valley
The Yarra Valley is part of a picturesque region with stunning natural beauty and cool-climate wines. You'll discover some of Victoria's most iconic landmarks here, with the Yarra River, Dandenong Ranges, and Healesville Sanctuary.
Some other things you won't want to miss are the Cherry Hill Orchards, Puffing Billy, and Tesselaar Tulip Festival (happening during the months of September and October).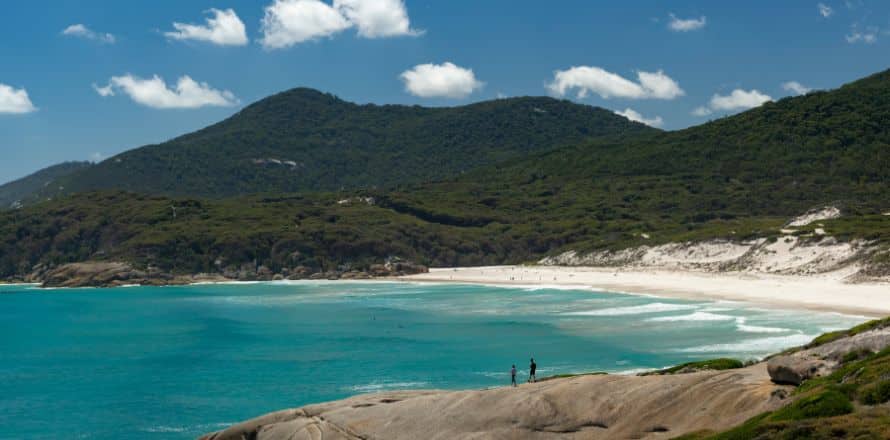 Squeaky Beach, Visit Victoria
Wilsons Promontory National Park
Located in the Gippsland region, Wilsons Promontory National Park is home to quaint coves, stunning rocks, and hidden beaches. If you're planning to do a full circuit of the area you'll want to set aside at least 3-5 days to really get the most out of your trip.
All roads to and around the park are sealed, but a huge chunk of the area can only be accessed by foot or by boat, so it's time to get your walking boots out! Squeaky Beach, Whisky Bay, and Norman Beach are some of the most popular destinations in the area.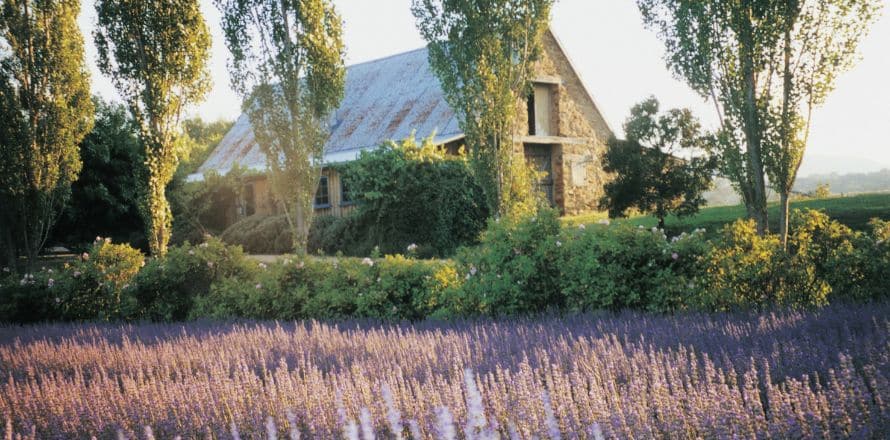 Lavandula Lavender Farm, Visit Victoria
Daylesford
Daylesford is a town nestled in the foothills of the Great Dividing Range of Victoria. The region is most famous for its mineral springs, with plenty of local spas for you to relax at and natural wells to collect your own fresh water.
Stop and take a picture in the lavender fields (blooming in summer) then explore Lake Daylesford and the Wombat Hill Botanic Gardens at your leisure!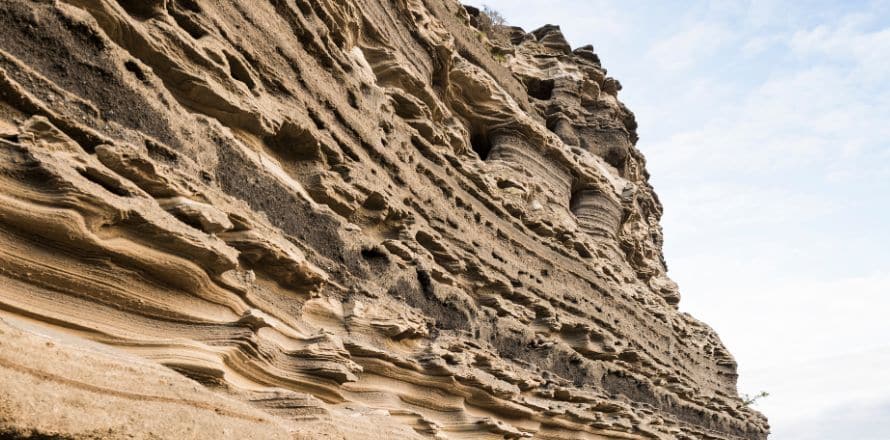 Tower Hill, Visit Victoria
Tower Hill Wildlife Reserve
Tower Hill Wildlife Reserve is both a natural gem and a historical monument. This is Victoria's largest dormant volcano, with plenty of native Australian animals living inside the crater. You'll encounter emus, kangaroos, koalas, and a huge variety of birdlife in the area, so make sure you bring a camera!
Tower Hill is only a short detour if you're travelling on the Great Ocean Road, and it's definitely a great place to get up close with local flora, wildlife, and Aboriginal traditions.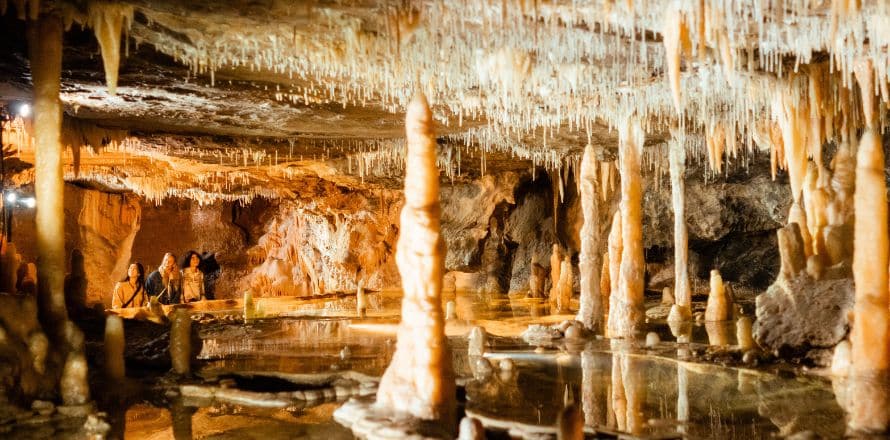 Buchan Caves Reserve, Visit Victoria
Lakes Entrance
Lakes Entrance is widely known for its famous Ninety Mile Beach, but today we're talking all about the Buchan Caves! Head underground and uncover hundreds of jaw-dropping rock formations stretching from floor to ceiling - you'll almost feel as if you've been transported to an entirely different planet.
These natural caves were created millions of years ago by underground rivers, which stubbornly cut through the limestone and created the unusually shaped rocks we see today.
Fairy Cave and Royal Cave are both open to the public, with guided tours conducted daily.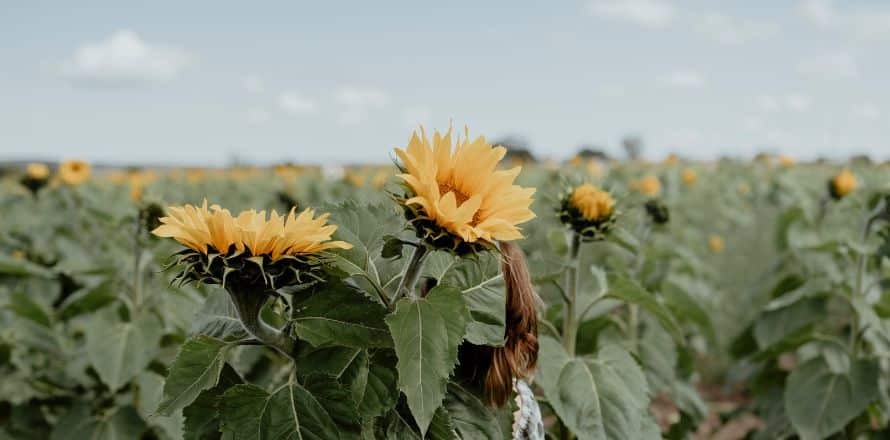 Pick Your Own Sunflowers, Neisha Breen
Dunnstown
Located in the Shire of Moorabool, Dunnstown is home to one of the most playful and instagrammable locations on our list. Here you'll discover a picturesque town with a lively history, strong Irish heritage, and ginormous sunflower fields that turn the countryside yellow in summer!
Get ready to pick your own sunflowers that are sure to brighten up your motorhome's interior!
It's Time To Explore Victoria!
With such a hugely diverse range of sights to see and things to do, it can be hard to decide where to go! The destinations mentioned in this article are scattered across the state, but you can easily do a round trip from Melbourne and cover everything in a week or more depending on how long you'd like to visit.
Looking to go interstate with your travels? Try our Brisbane to Melbourne road trip itinerary! This 14 day loop will take you through the red outback, up coastal highways, and to some of Australia's most iconic destinations along the east coast.
Go ahead and book your motorhome hire in Victoria today! Call our friendly reservations team on 1300 664 485 or check out our website to see the motorhomes we have available at our Melbourne branch.
Related Locations

25-27 Catalina Dr, Tullamarine VIC 3043, Australia

Phone Number : 1300 664 485
International : +61 3 6248 4789