Camper Relocation from Hobart to Brisbane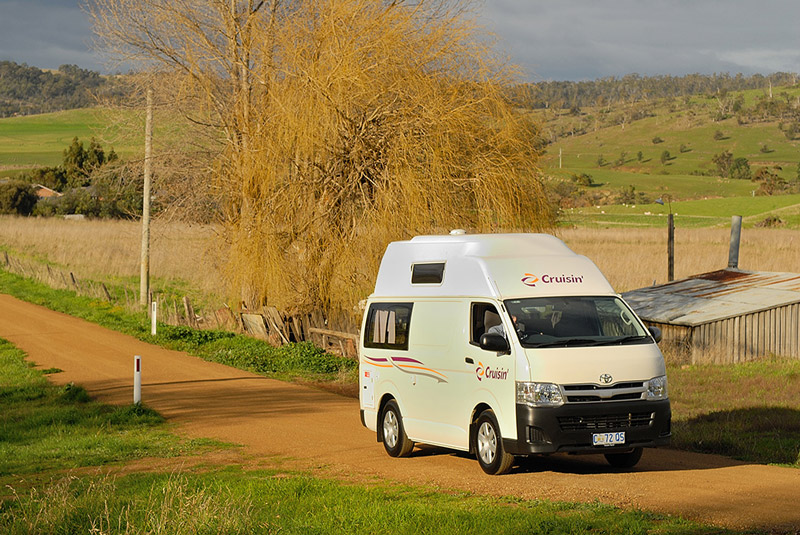 If you're looking for the ultimate budget holiday this May, consider hiring our 2-3 Berth Hi-Top Campervan for just $5 a day. These compact, convenient and easy-to-drive vehicles are ideal for camper relocations from Hobart to Brisbane and allow you to enjoy a stress free holiday without the financial burden.
Hire the Cruisin' Hi-Top Campervan for $5 a day for 6 days with the option of renting for an additional four days at a heavily discounted rate. Cruisin' will pay for the vehicle and one passenger on a comfortable Ocean Recliner Seat on the Spirit of Tasmania. An expedition on the Spirit of Tasmania adds to the overall relocation experience and gives you the chance to experience Bass Strait; the famous stretch of water separating Tasmania from Australia's mainland.
The cosy Hi-Top Campervan provides all your basic motorhome needs and offers a range of added features. On your camper hire from Hobart to Brisbane all linen is provided including sheets, doonas, pillows, pillow cases and towels. There is also a compact kitchen on board with a two burner gas stove and all cutlery and crockery provided. You can dine in the comfort of your campervan or hire an outdoor table and chair setting for just $35 and enjoy a meal alfresco under the stars.
The Hi-Top Campervan is an economical drive with great fuel capacity and is easy to manoeuvre. Navigate with ease from Tasmania's cultural capital of Hobart to Brisbane experiencing a myriad of  fantastic sights along the way. The Hi-Top is a great option for anyone wanting to test out the campervan lifestyle before purchasing one of their own or simply looking to see whether a self-drive adventure suits their travel style.
So what are you waiting for? Contact Cruisin' direct on 1300 66 44 85 or email info@cruisinmotorhomes.com.au for further information or to make a booking today.