Campervan Road Trip Guide to Great Alpine Road
We've all heard of The Great Ocean Road, but how many have heard of The Great Alpine Road? This campervan trip is an incredible alternative, where you'll explore quaint towns and historic architecture.
There is a special feeling you get when visiting the High Country of Victoria. The air is fresh, the hills are green, and the locals are kind and welcoming.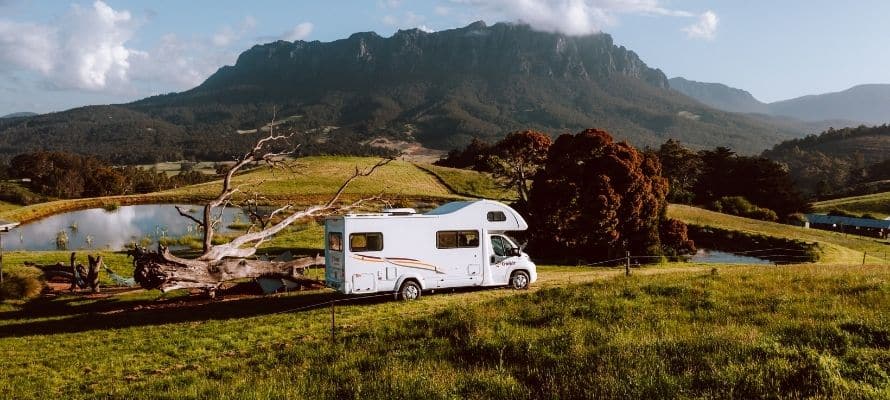 There is truly no better way to experience this Victorian road trip than in a motorhome or campervan. Picking up treasures you find along the way, unexpected stops when you find a striking part of town and then parking your van for the night in incredibly beautiful surrounds.
Whether you're a die-hard foodie, historical lover or adventure driven; there is something for everyone during a Great Alpine Road Campervan holiday.
You will wake up from a great night sleep in your luxury motorhome, surrounded by lush greenery and fresh air.
After making the crew a scrumptious breakfast, you'll be hitting the road and experiencing epic views on every route.
The best thing about doing the Great Alpine Road trip via a motorhome or campervan is the freedom to stop anywhere - and you will want to!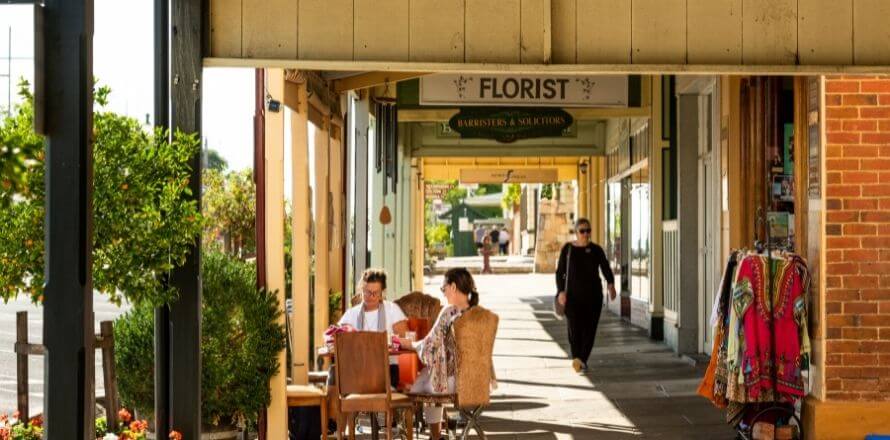 The Great Alpine Road route is full of some of the best coffee stops, divine foodie adventures, local breweries, historical wonders, and unique pit-stops.
With so many towns and cities to explore, we recommend booking 7-10 days hire for this trip.
There are so many things to do and endless places to stop, so we've compiled a list of some of the best.
Unforgettable Towns to Stop at During Your Great Alpine Road Motorhome Holiday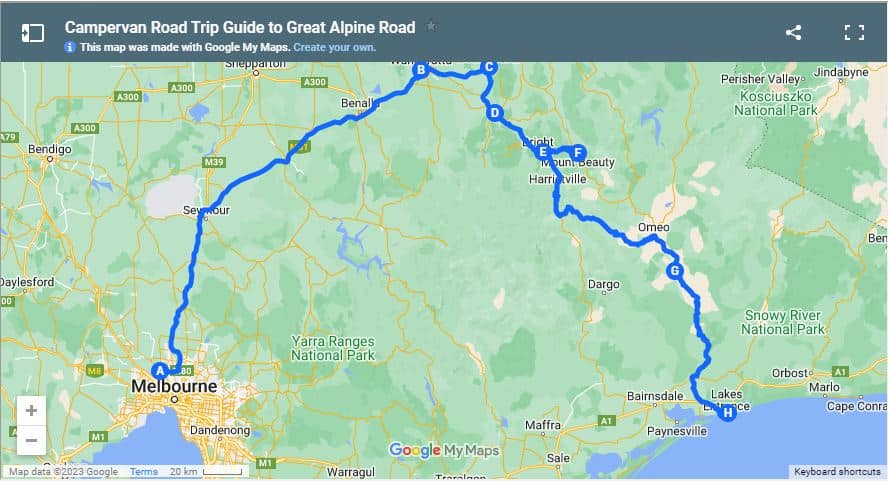 Wangaratta
Wangaratta is the perfect first stop. The quaint town is full of delicious eats, boutique shops, wineries, and breweries inside historic buildings that will amaze you.
The town has some great shopping, so be sure not to miss Murphy Street, Reid Street, Oven Street and Ford Street for the best in the area.
You'll be waving goodbye to the locals as you hop back in your Cruisin' Motorhome - the small-town experience that you get in Wangaratta is as wholesome as it is memorable.
Beechworth
You'll likely want to spend a few days here, it's natural beauty, famous history and tempting eateries will have you charmed.
Some streets in Beechworth will have you thinking you've stepped back in time due to the classic, heritage buildings.  There is so much to discover, eat and drink but our top 5 recommendations are:
Visit Ned Kelly's cell at Old Beechworth Goal
Walk a track at Beechworth Historic Park
Have a drink at Bridge Road Brewers
Solve an escape room at Mayday
Enjoy a high tea at Moments & Memories Tea Room
Beechworth has an array of incredible motorhome friendly campsites. From caravan parks, holiday parks to national parks – there is something to suit everyone.
Myrtleford
Around 28 kms up from Beechworth you'll find Middleford. If you're a foodie, you can't miss stopping here for lunch!
Head to the Old Factory Brewing Co, for a delicious menu containing an array of smoked goods including pork, beef and tomato! For the best coffee in town, make a stop to Coffee Chakra - they also have incredible, made-on-premises cakes, so grab one for the road.
Around 31km drive from Myrtleford - an exceptionally gorgeous drive – is the popular tourist destination Bright.
Bright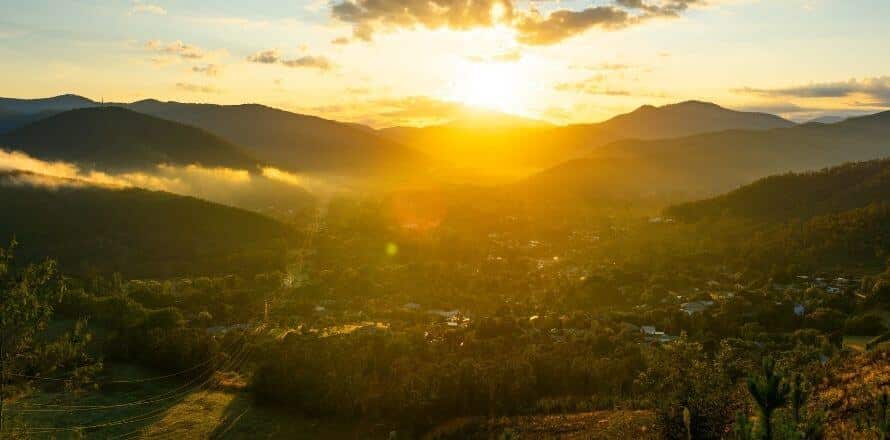 Another rural gem, Bright lives up to its name thanks to its vibrant valleys, autumn glow and range of activities. If you're into adrenaline rushes – this is exactly the place for you.
You can paraglide, mountain bike, ski, kayak, abseil – to name a few.
For those who are more inclined to relax, visit Ringer Reef Winery for a tasting or Bright Brewery to try their local beers and yummy food.
Whether you need to entertain the kids or want to set your sights on an exciting new place, Bright Splash Park is a must-stop park and garden.
If you're lucky enough to be visiting in October/November – Bright's annual Spring Festival is an incredible celebration of the town.
Bright has some of the best powered options to call your Campervan home for a few nights. Some parks offer fire drum hire, swimming pools or mini golf.
Bright is a perfect stop to relax and recuperate in your motorhome, before hitting the road again.
Mount Beauty
After feeling refreshed from a relaxing break, start your motorhome up and drive to Mount Beauty.
Clean alpine air and welcoming farm gates, it doesn't get much better than this. It's another Victorian city that stays true to its name.
Take a scenic, short 2km walks at Tree Fern or a 7km hike at The Survey Track. After that, reward yourself and enjoy a traditional brew with a view at Crank Handle Brewery.
You'll want to refuel after a day of adventure, make sure your van fridge is restocked and head to The Park – an incredible riverside experience with excellent powered sites and facilities. Conveniently, It's just a two-minute walk from the brewery!
Cook up a feast in your motorhome and then sit back and relax, watch the sunset.
Swift's Creek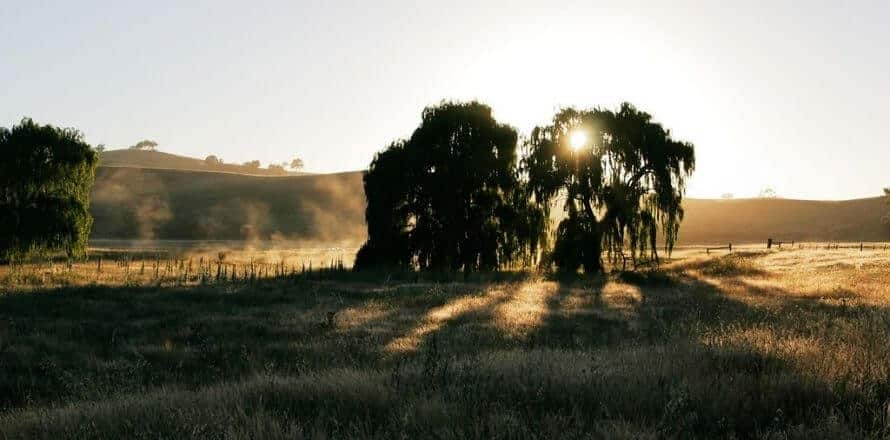 No, not Schitt's Creek but you're sure have a giggle at the similar name!  Make a stop here to visit the Great Alpine Gallery while you're there to learn some history and be in awe of the unique art works.
Enjoy a coffee and warm pastry from Swift's Creek bakery and then fill up your Cruisin' fridge/cupboard with sweets and bread.
Connors Hill Lookout is another beautiful pit-stop while you're in Swift's Creek. Go for a walk or bring out your camp chairs and table and enjoy some of the most magical mountain views you'll see on your trip, via a picnic.
Lakes Entrance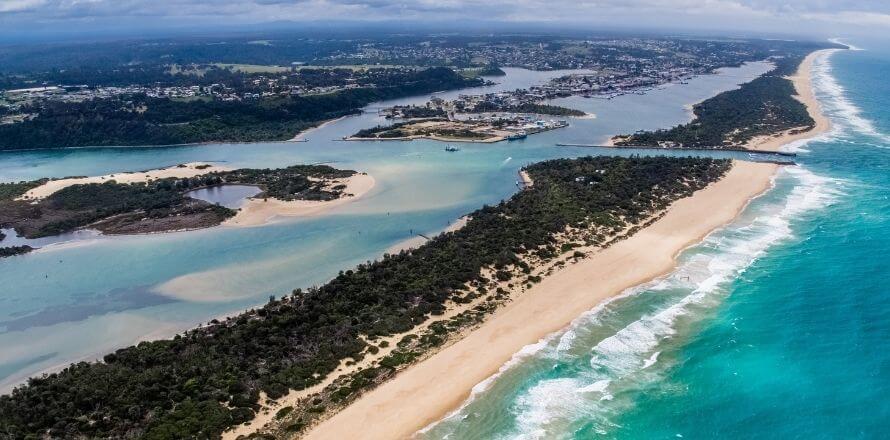 You're going to fall in love with this lakeside town almost immediately. Dine on fresh seafood and explore some beautiful lookouts such as Jemmy's Point and Kalimna.
Be sure to park your motorhome somewhere idyllic and enjoy your lunch by the water.
There are so many water-based activities to be had here, so be sure you embrace that lifestyle. Go on a cruise, visit the Griffiths Seashell Museum, go fishing or lounge the day away at Lake Entrance Beach.
With many exciting options, we've collated our 5 must do activities for Lake Entrance:
Explore the Buchanan Caves
Relax on a Peels Cruise
Hire a Segway
Visit Wyanga Park Winery
Buy fresh fish from a local jetty
North Arm Tourist Park in Lakes Entrance is the perfect place to stop for a few nights. It's central and right by the lake.
The park offers free Wi-Fi so you can post some of the incredible photos you've no doubt taken over the week, they have a solar heated pool, a private jetty and even a fish cleaning facility so you can enjoy your freshly caught seafood!
The Great Alpine Road is an epic motorhome holiday destination, so what are you waiting for?!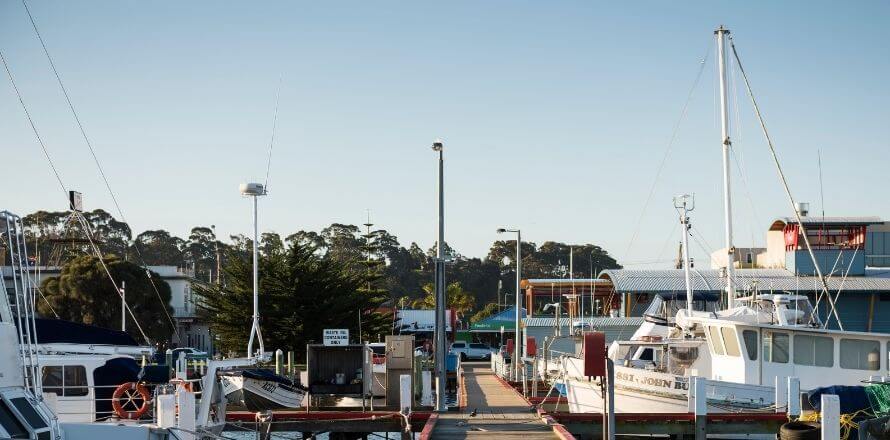 CHOOSE THE BEST CAMPERVAN/MOTORHOME FOR YOU
Planning on a romantic getaway for two? If you're a couple, we recommend the comfortable Cruisin Sandpiper 2 Berth Motorhome for this trip. It's a home away from home, with a shower, toilet, tv and a convenient, equipped kitchen!
2 Berth Sandpiper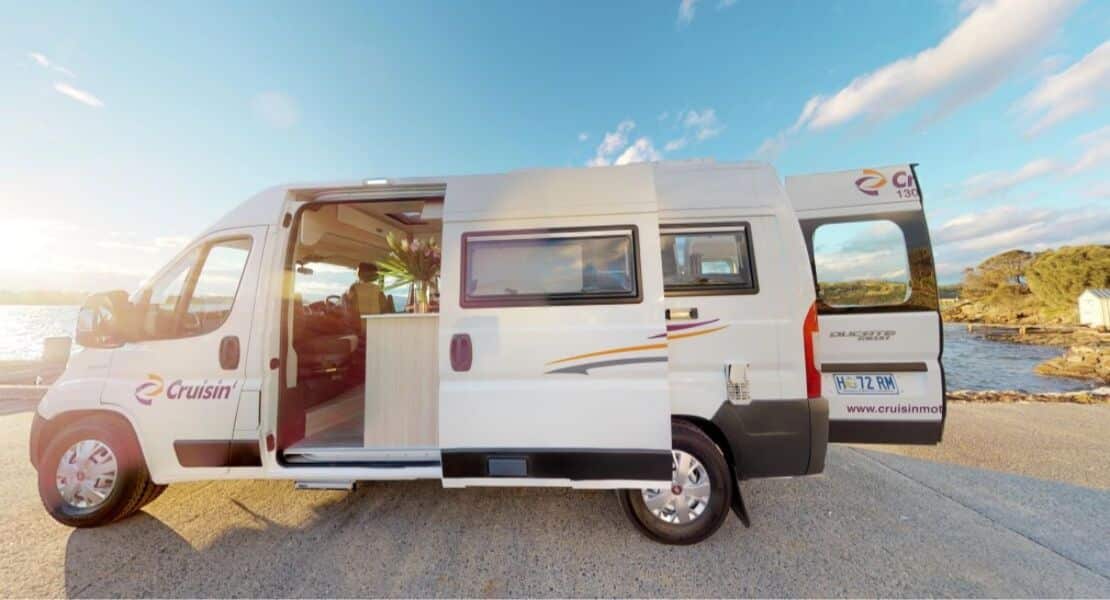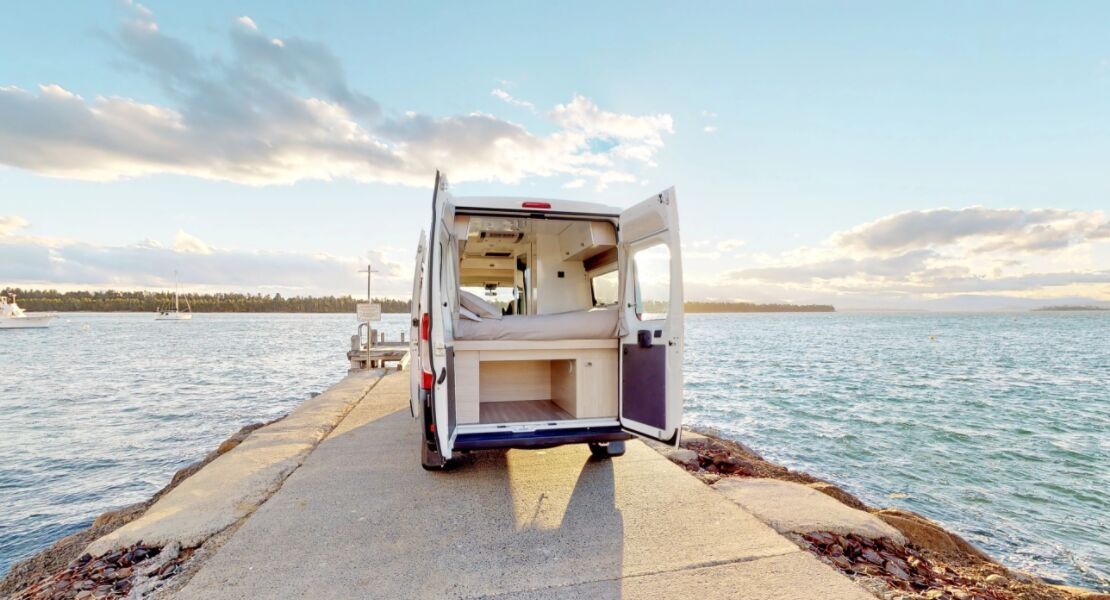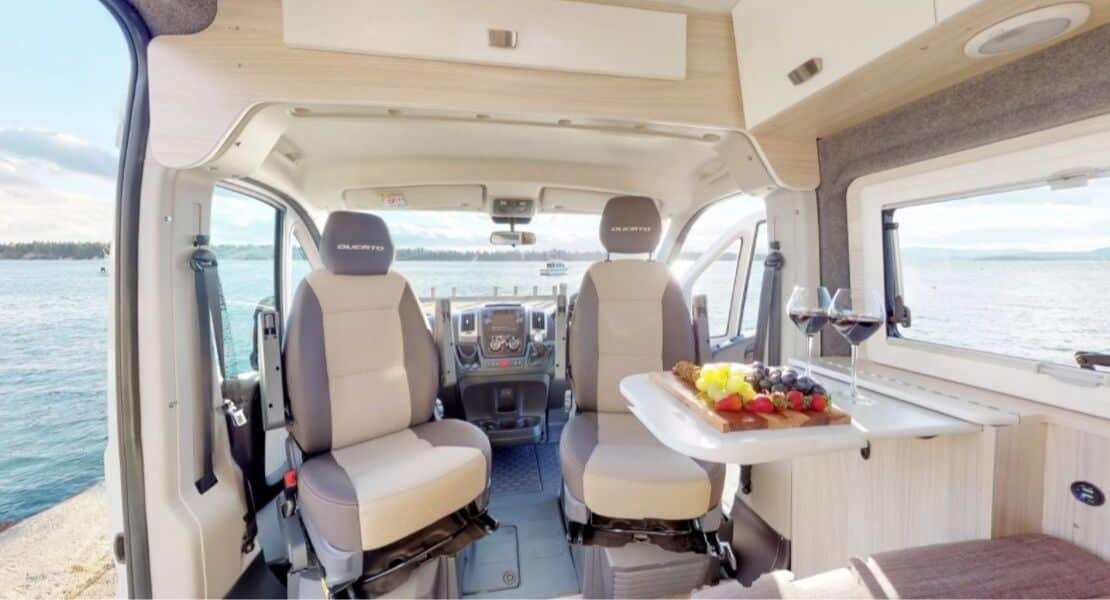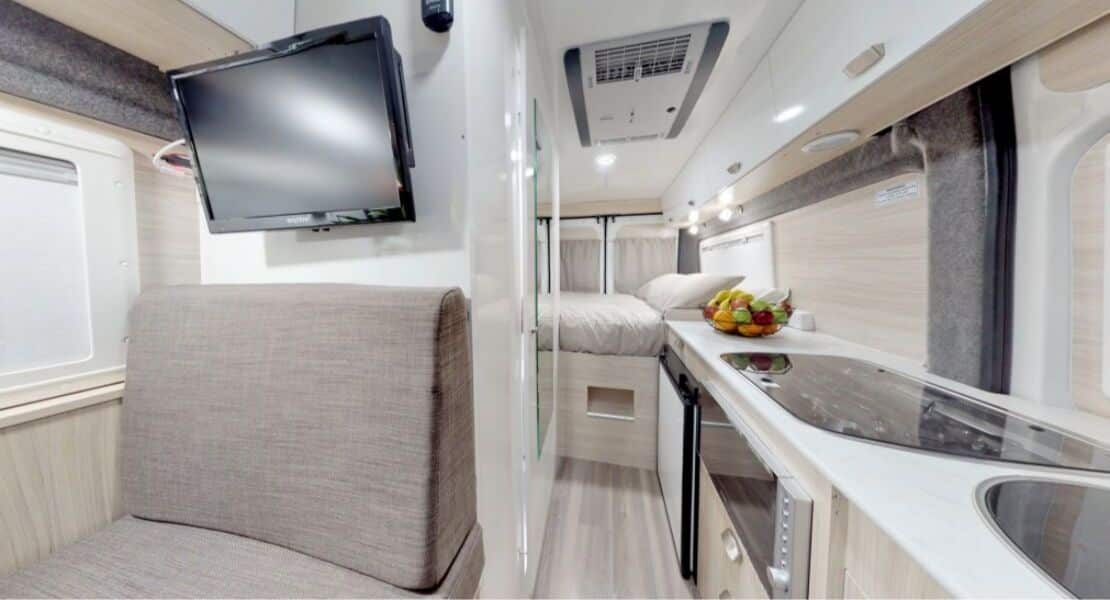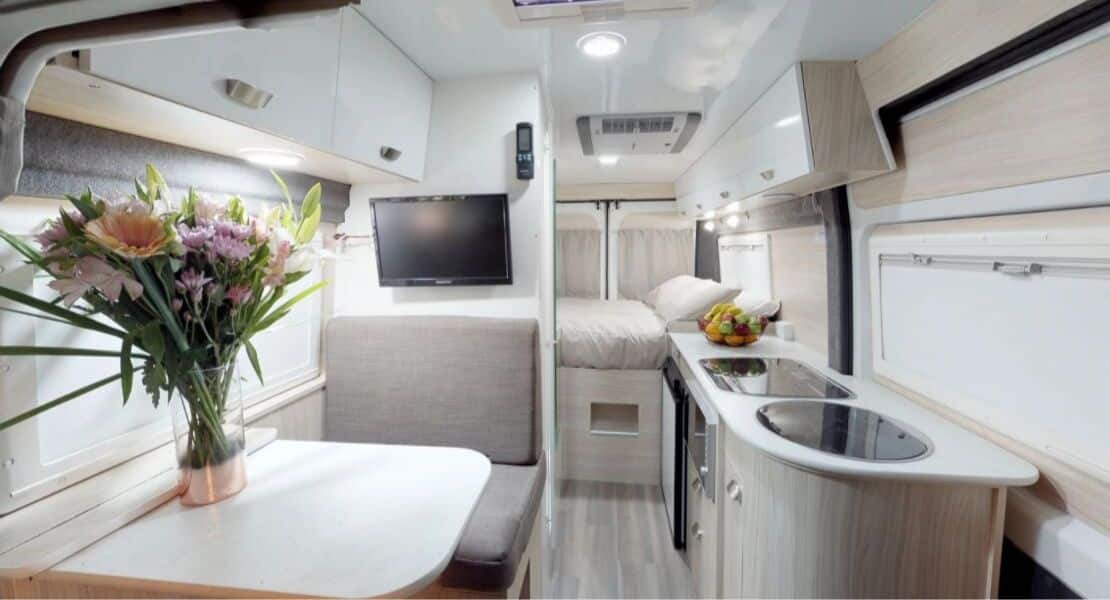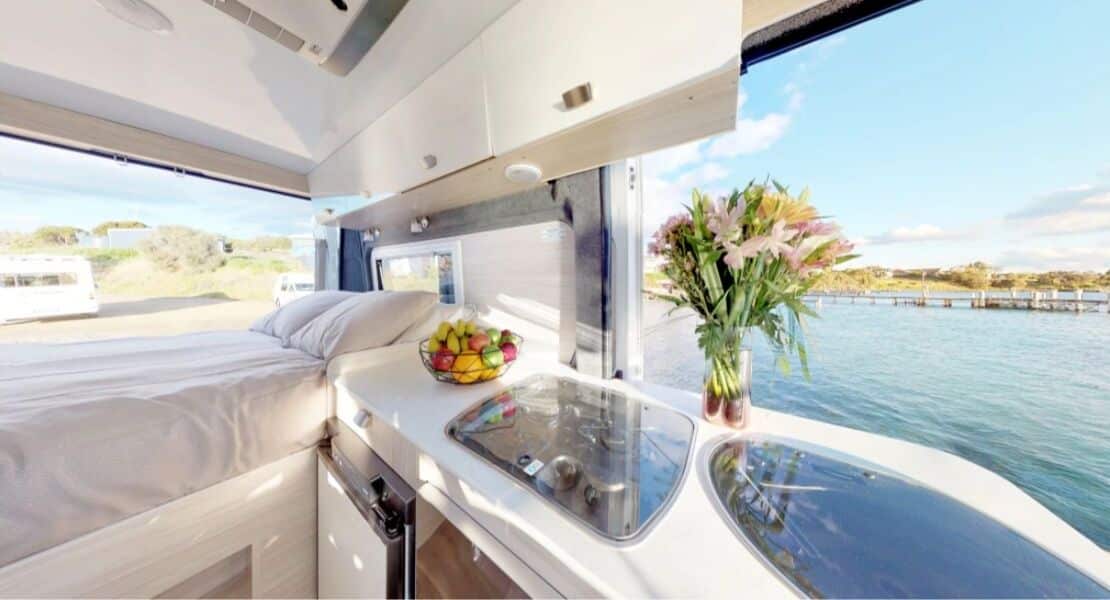 Bringing the whole family along? They kids will have so much fun due to the amazing variety of holiday parks on this holiday - but will likely want to spend all their time in the motorhome.
The Cruisin Discovery 6 Berth Motorhome has all the amenities needed and more - it is a spacious modern vehicle equipped with a shower, toilet, tv, kitchen, 6 seatbelts and 3 double beds.
6 Berth Discovery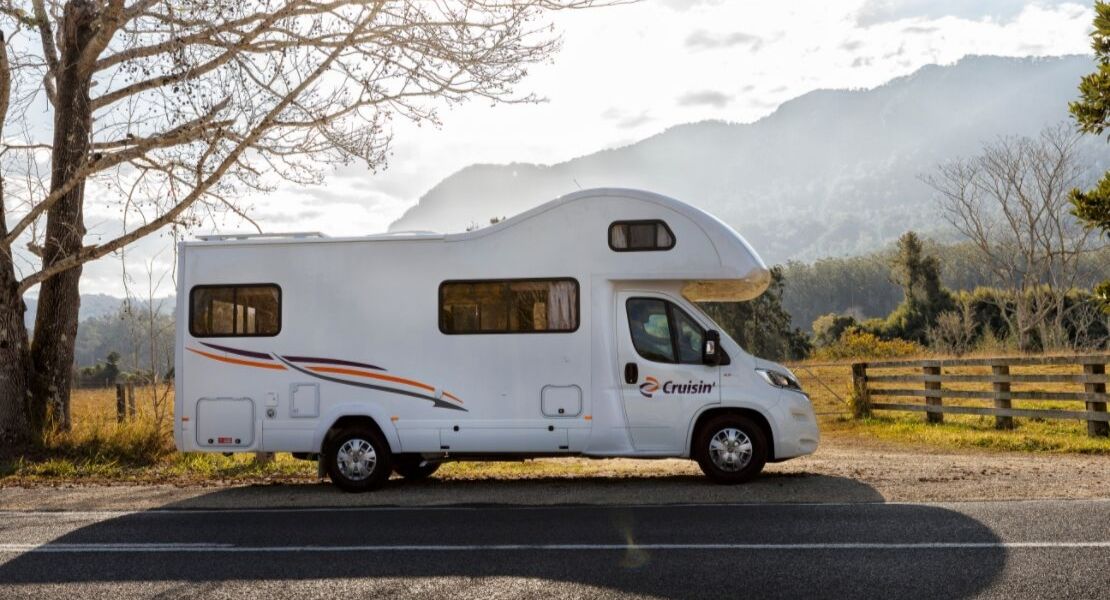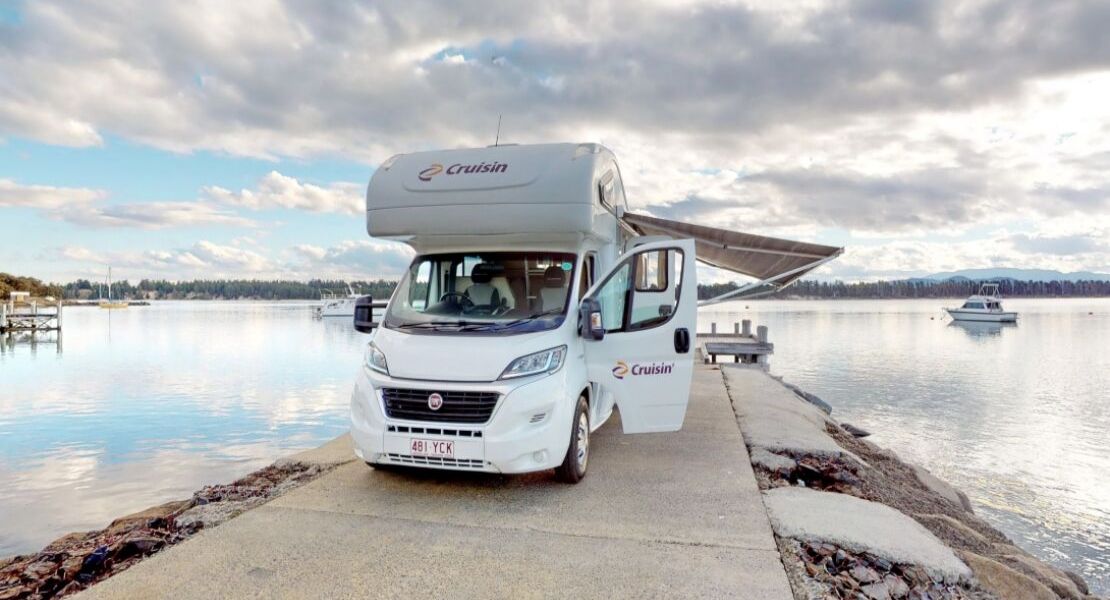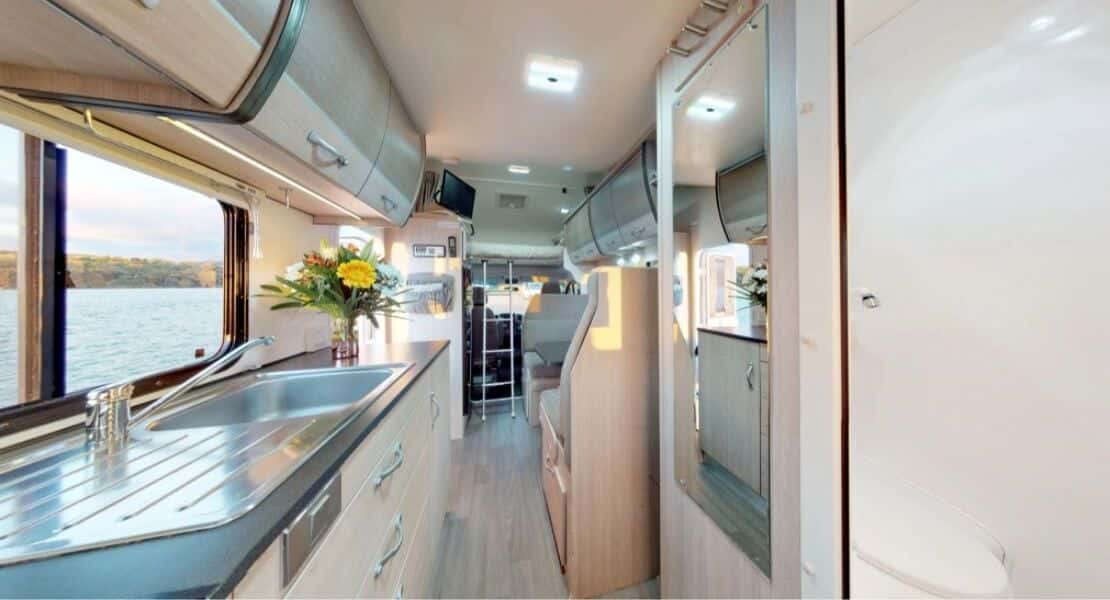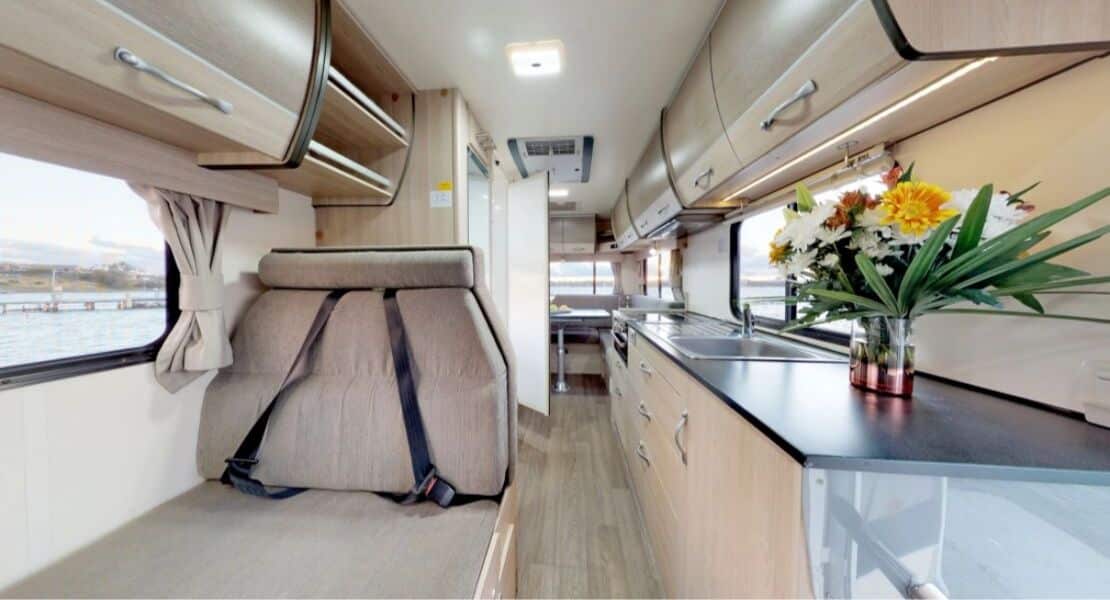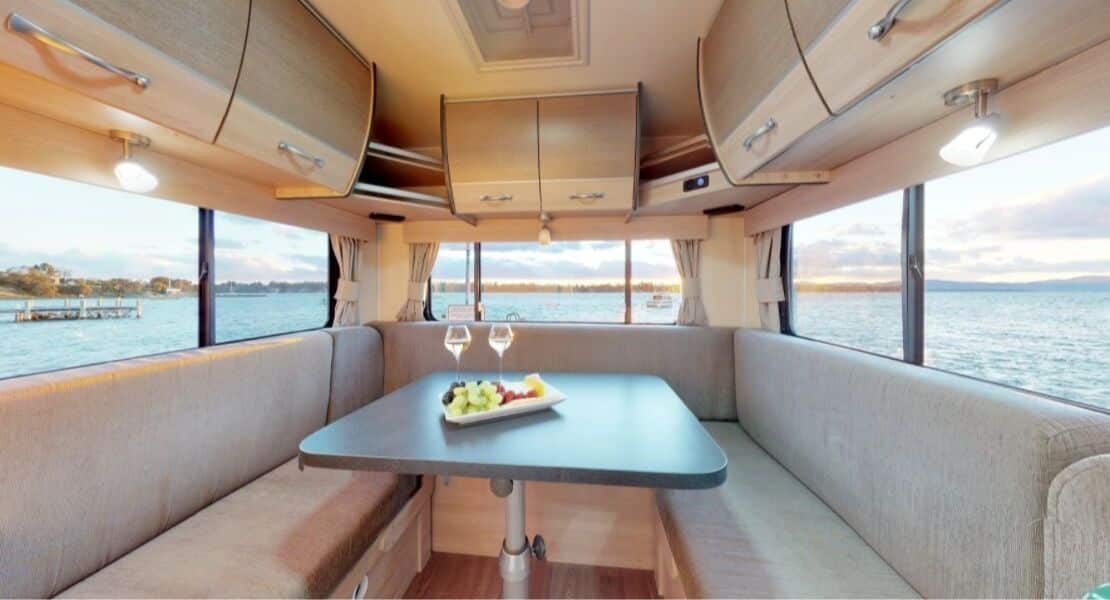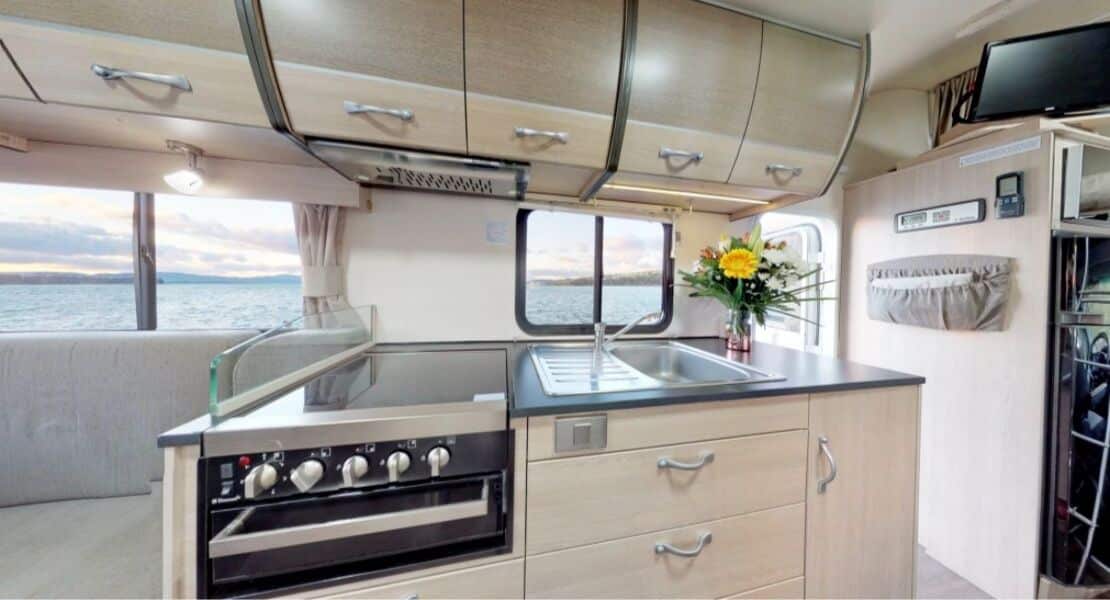 Book your holiday in advance (125 days or more) and you will receive our early bird discount.
Once you begin your Cruisin' Motorhome holiday, we want to hear about your experience and of see your photos! Be sure to tag @cruisinmotorhomes on your Great Alpine Road adventures!
Related Locations

25-27 Catalina Dr, Tullamarine VIC 3043, Australia

Phone Number : 1300 664 485
International : +61 3 6248 4789