Exploring Australia's Sustainable Road Trip Routes: A Green Traveller's Guide
Set off on an eco-friendly motorhome road trip across some of the world's most unique routes!
Australia offers a diverse range of motorhome road trip routes that allow you to explore its stunning landscapes while keeping sustainability in mind! There are a range of ways that you can minimise your footprint on your holiday, such as:
Supporting local campsites and communities
Educating yourself
Practising Leave No Trace principles
Planning a road trip route that minimises backtracking
Backtracking is precisely what it sounds like! Planning direct routes also has the added benefit of saving fuel, thereby making your road trip more eco and cost-friendly.
Here are some of our top sustainable road trip suggestions that boast unique sights and minimise backtracking!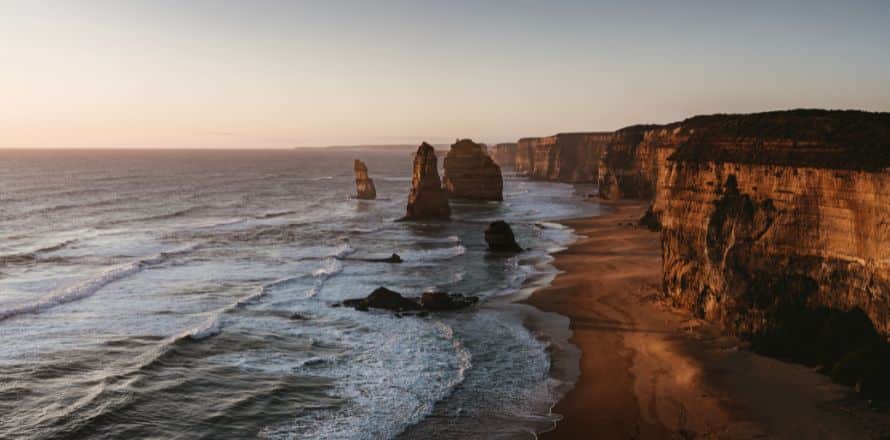 Twelve Apostles, Kirk Richards
Explore The Great Ocean Road
The Great Ocean Road is one of Australia's most iconic road trip routes, and it's also an excellent choice for eco-conscious travellers. This stunning coastal drive stretches over 240 kilometres, taking you past breathtaking beaches, towering limestone cliffs, and the famous Twelve Apostles.
This motorhome road trip is straightforward with minimal backtracking, maximising your fuel efficiency. Don't forget to check out the local business and support sustainable accommodations whilst you're in the area!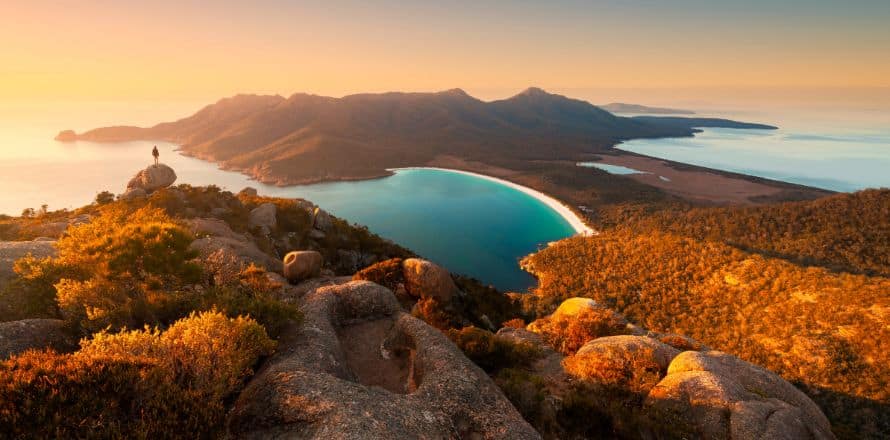 Wineglass Bay, Matthew Donovan
Experience The Stunning Landscapes Of Tasmania
Tasmania offers another sustainable road trip that will take you from the capital city of Hobart straight up the picturesque East Coast! Tasmania is a paradise for nature lovers and adventure seekers, with diverse landscapes, rugged mountains, and pristine beaches. This motorhome trip will take you to some of the state's best destinations, such as Freycinet National Park, Cradle Mountain, and the infamous Wineglass Bay – which is known as one of the most stunning beaches in the world!
Along the way, you can support local businesses in a range of small towns and stay in the range of eco-friendly accommodations to minimise your impact on the environment.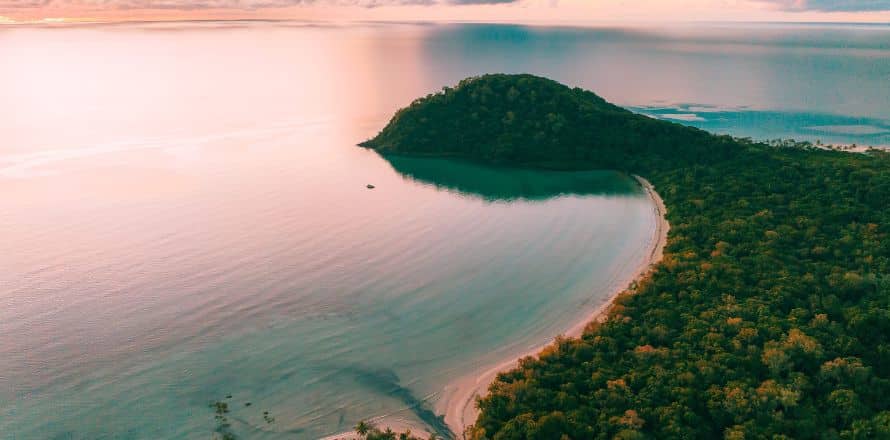 Kulki Beach, Tourism and Events Queensland
Journey Through The Daintree Rainforest
Starting from Cairns, make your way up towards Cape Tribulation! The Daintree Rainforest is a must-visit destination for nature lovers and eco-conscious travellers. Located in Queensland, this ancient rainforest is one of the oldest in the world and home to an incredible array of unique plants and animal species that aren't found anywhere else in the world.
Take a guided tour, learn about the importance of rainforest conservation, and support local businesses that promote sustainable practices. A trek through the mysterious Daintree Rainforest is sure to be the highlight of your motorhome road trip in Australia!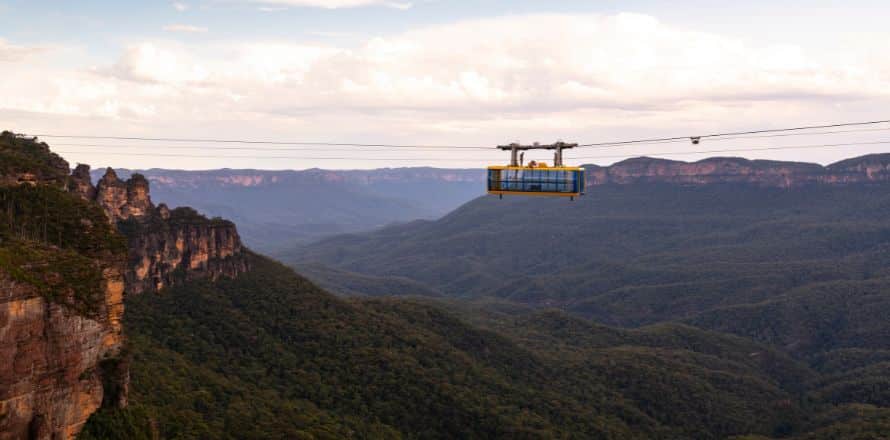 Katoomba, Joe Wigdahl Photography
Discover The Beauty Of The Blue Mountains
The Blue Mountains in New South Wales is a stunning destination to add to any sustainable road trip itinerary. This World Heritage-listed area is known for its dramatic cliffs, deep valleys, and breathtaking waterfalls. There are plenty of hiking trails that wind through the mountains, and you'll want to keep an eye out for kangaroos, wallabies, and colourful bird species along the way.
To make your trip even more sustainable, consider taking a guided tour that focuses on the conservation efforts in the area and educate yourself.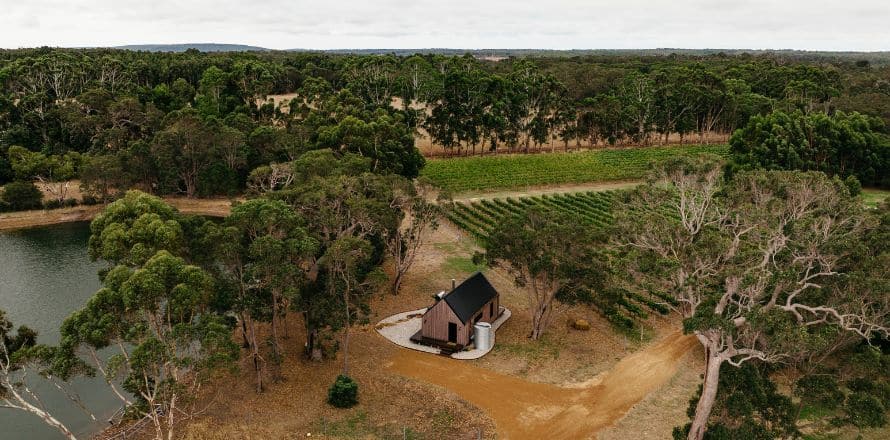 Windows Estate, Tourism Australia
Visit The Sustainable Wineries Of Margaret River
Margaret River, located in Western Australia, is known for its stunning beaches, world-class surf breaks, and its thriving wine industry! This region has a range of sustainable wineries, where you can indulge in delicious wines while supporting environmentally-friendly practices. Many wineries in the area are committed to sustainable farming methods, such as organic practices, as well as water conservation and biodiversity preservation.
Take tours of the vineyards, learn about the winemaking process, and enjoy tastings of award-winning wines! By visiting these sustainable wineries, you can enjoy the flavours of Margaret River and contribute to the preservation of the region's natural beauty for future generations to enjoy.
Explore The Cultural Significance Of The Red Centre Way
The Red Centre Way in the Northern Territory is another motorhome road trip route that promotes eco-friendly practices. Camp at designated campsites, remember the Leave No Trace principles and support local Indigenous communities on one of Australia's most famous road trip routes.
The Red Centre Way's sustainability is rooted in its commitment to responsible tourism, culture, and environmental preservation. It encourages travellers to experience their trip in a more natural way. By treading lightly and engaging with local tour operators, you'll be able to contribute to the efforts of this sustainable road trip route in Australia.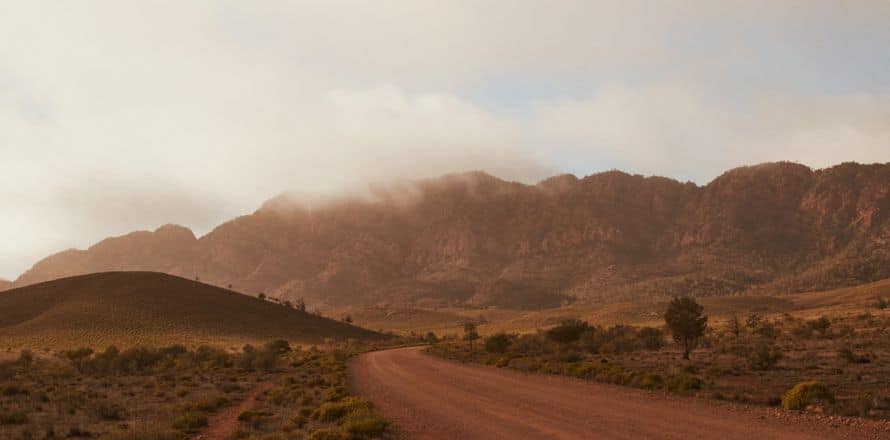 Bunyeroo Valley, Emile Ristevski
Investigate Flinders Ranges
The Flinders Ranges offer a spectacular backdrop for a sustainable road trip in Australia! This ancient landscape in South Australia is characterised by its impressive rock formations, sacred sites, and unique flora and fauna.
Stay on designated trails, support local communities, and use this opportunity to learn about local conservation efforts. By approaching your trip with a sustainability mindset, you can travel around this breathtaking region with a whole new level of appreciation!
Are You Ready To Plan A Sustainable Motorhome Road Trip In Australia?
Each of these Australian road trip routes offers a genuinely unique terrain that promotes environmental practices and minimises backtracking. By choosing your routes mindfully, you can enjoy the beauty of the country while contributing to the preservation of its natural environment for future generations to enjoy!
Looking for more ways to plan a sustainable motorhome road trip? Check out our list of tips and tricks that you can incorporate into your eco-friendly van life adventures!
Keen to get going? Book your motorhome hire in Australia today! Call our reservations team on 1300 664 485. Or, check out our website to see the motorhomes we have available at our branches.