The Ultimate Guide To Planning A Sustainable Motorhome Road Trip
Planning a motorhome road trip and want to make it more sustainable? Look no further!
Going on a motorhome road trip in Australia is an amazing way to see unique sights and destinations. The journey is part of the adventure, and the country boasts some of the world's most gorgeous sights and destinations!
There are plenty of ways to make your motorhome holiday in Australia budget and environmentally friendly. We've already told you how you can plan an affordable motorhome holiday, but how do you make it sustainable?
In this ultimate guide, you'll find a range of easy eco-friendly tips to reduce your footprint. Read on to learn how you can make your motorhome trip both fun and environmentally conscious!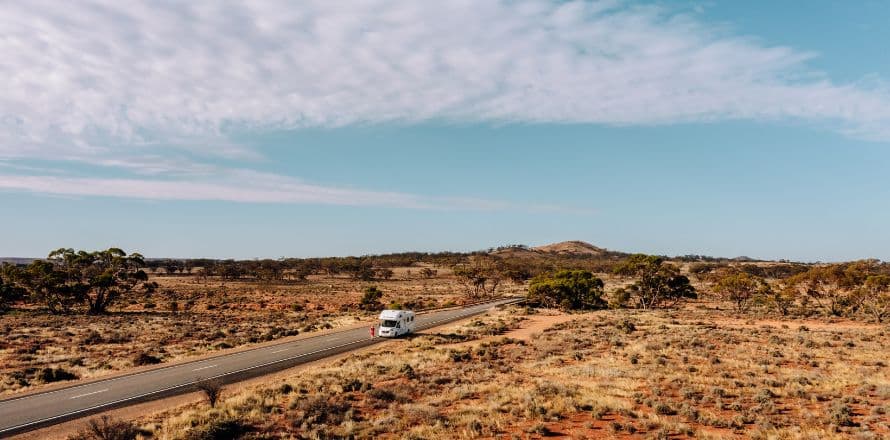 Plan Your Route
Planning your route thoughtfully is crucial for a sustainable motorhome road trip. By minimising driving distances and using technology to your advantage, you can optimise your routes!
Look for scenic routes that allow you to see multiple destinations without having to backtrack or take unnecessary detours. Research attractions and activities along the way so you can really make the most out of your trip. By taking the time to plan, you can save fuel and also discover hidden gems in Australia!
Be Economic With Your Fuel
There are a range of ways that you can practice sustainability on a motorhome road trip, and fuel is a big part of that. You'll need to fill up at some point during your holiday, but check out our top tips on saving fuel in Australia so you can make your fuel go further!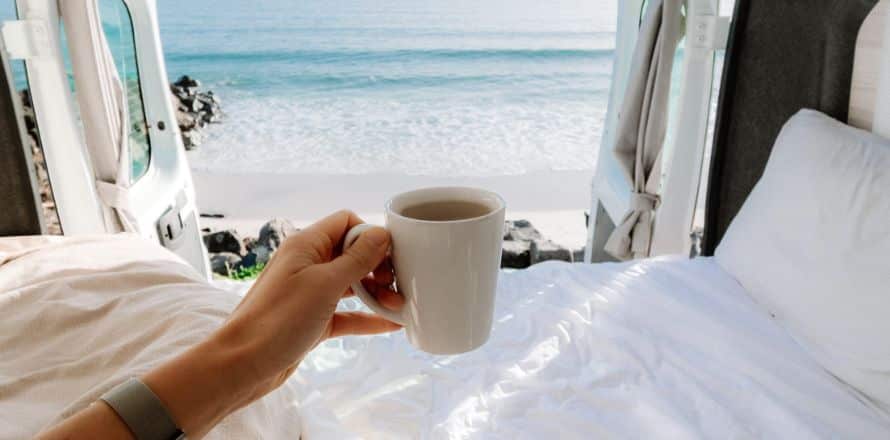 Pack Light
Consider your destination and the duration of your trip when deciding what to pack. By bringing multipurpose items that serve multiple functions you'll avoid under or overpacking – and you won't buy extra items that'll just take up unnecessary space when you get home.
Not sure how to pack light? Check out our packing guide!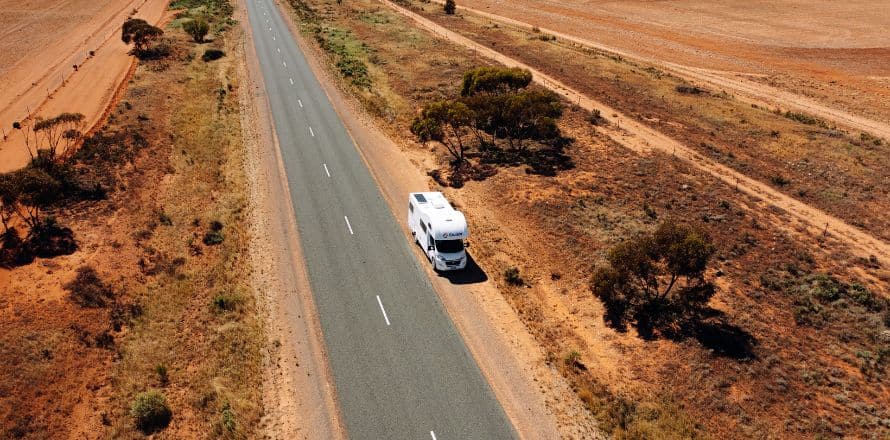 Use Renewable Energy
At Cruisin' Motorhomes we're dedicated to the environment and always looking for ways to be more eco-friendly, which is why it became standard practice for us to include solar panels on all our new motorhomes (not including our hi-top campervans) as they join our fleet!
At the moment, about 70% of our motorhomes have been fitted with solar panels, and that number is growing every year! These renewable energy sources can power devices, charge batteries, and run appliances such as lights, a/c, and small appliances.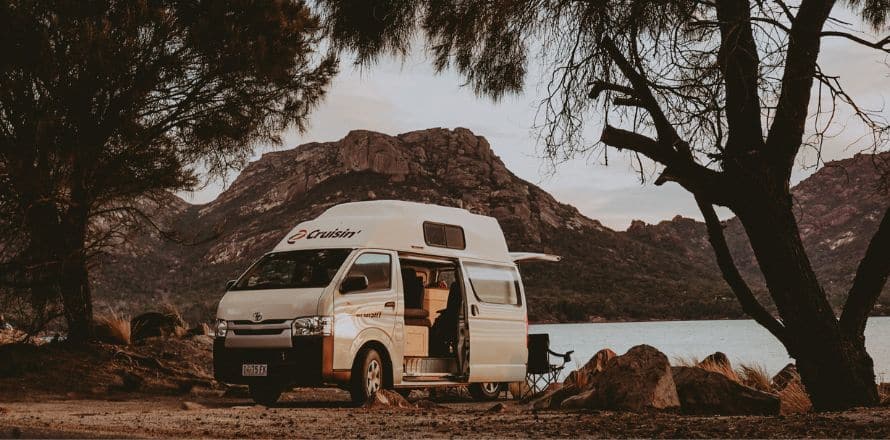 Choose Eco-Friendly Campsites & Holiday Parks
Where you choose to stay during your motorhome road trip also plays a crucial role in sustainability. Many campgrounds and holiday parks in Australia offer recycling facilities, composting, energy-efficient amenities, and clean energy sources.
Look for campgrounds that prioritise eco-friendly practices, such as implementing measures to conserve water, minimising waste, and protecting local ecosystems. Staying there will reduce your environmental impact and support businesses that align with sustainable values.
Conserve Water
Whether you're using campground facilities or your own onboard systems, be mindful of your water usage. Take shorter showers, turn off the tap when not in use, and consider eco-friendly toiletries and cleaning chemicals.
Reduce Waste
Minimising your waste is a simple way to be sustainable on a motorhome holiday. Bring reusable items such as water bottles, food containers, and shopping bags. Whilst you're shopping you can also choose products with minimal packaging and opt for bulk items if you're travelling with a group.
Dispose of your waste responsibly and separate recyclables from general trash. Many campgrounds provide recycling bins, making it easy to recycle plastic bottles, aluminium cans, and other materials.
If facilities are available at your campsite, try composting your organic waste instead.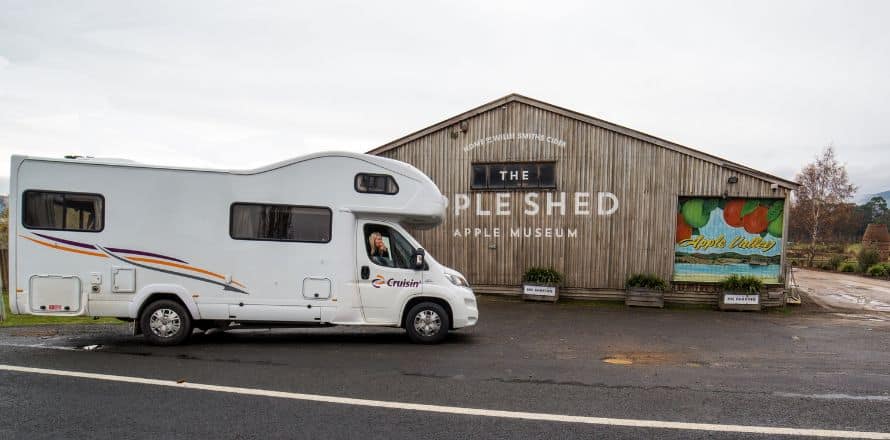 Support Local & Sustainable Businesses
Support local businesses during your motorhome road trip – especially ones that prioritise sustainability! Aim to dine at local restaurants that source ingredients locally and follow eco-friendly practices. You can also purchase fruit and vegetables from farmers' markets.
Another way to have a sustainable holiday is to support eco-tourism activities that promote the protection and conservation of the local area. Your support makes a positive impact on the destinations you visit and sets an example for other travellers.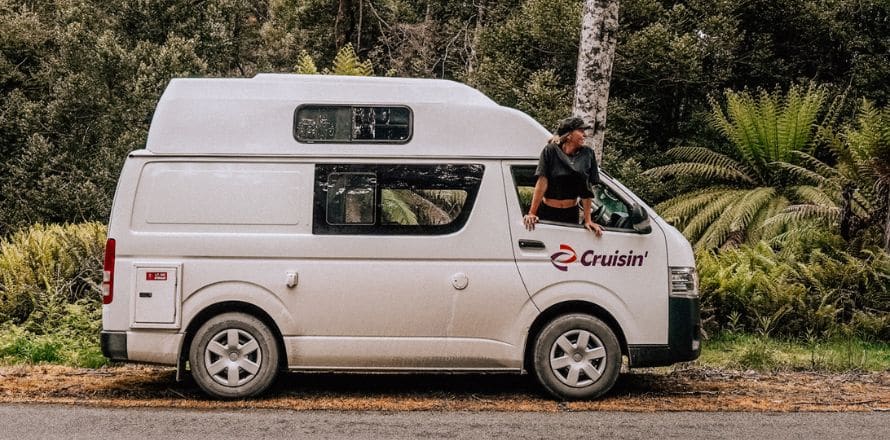 Leave No Trace
When planning a sustainable motorhome road trip, it's important to practice Leave No Trace principles and respect the environment. This means leaving campsites and nature as clean as you found them. Avoid littering, dispose of your waste properly, and minimise your impact on your surroundings.
Make sure you also respect wildlife and their habitats. Observe from a distance and don't disturb their natural behaviours where possible. Importantly, don't feed them! You'll likely encounter many opportunistic and friendly animals, but don't let their hopeful eyes convince you. Stay strong!
Are You Ready For Your Eco-Friendly Holiday In Australia?
By incorporating these tips into your van life adventures, you can have a sustainable and eco-friendly motorhome road trip. From supporting local businesses to leaving no trace, each step contributes to minimising your environmental impact and preserving the beauty of Australia!
Remember that sustainability is a collective effort. By making conscious choices during your motorhome road trip you'll leave Australia as a better place while enjoying the freedom and wonders of the open road!
Now it's time to book your motorhome hire in Australia! Call our friendly reservations team on 1300 664 485 or check out our website to see the motorhomes we have available at our branches.