Oven Free Christmas Meals to Make in Your Motorhome
For most Australians' Christmas Day usually means two things – quality family time and non-stop eating!
If you're lucky enough to be getting away this Christmas, you must prepare ahead of time to have the best holiday possible. Of course, meal prepping and planning is a big part of that - especially during the festive season.
There are a lot of people hitting the road this festive period. For some, celebrating Christmas while on a motorhome holiday can be as simple as a box of Favourites, a salad roll - and maybe some champagne. Others may want to go big, conventional & festive, impressing everyone in their crew and around their campsite.
If the latter sounds like you, read on! We've compiled a list of yummy and oven-free meal suggestions to make with the family on Christmas Day, from traditional meals to modern summer dishes.
Nibbles
Christmas Bruschetta
A delicious & straightforward snack or entrée that the whole family will love. While you can add anything you like to the toast and tomatoes, we suggest fresh basil, pesto, Bocconcini and Balsamic! It's such a great staple for summer and has those bright Christmas colours!
Prosciutto Wrapped Haloumi
Who doesn't love cheese on Christmas day!? Halloumi wrapped in Prosciutto is a great entrée or canapé and you're sure to impress the whole crew. It's so easy to prepare and can be cooked on a barbeque or your motorhomes stovetop within minutes!
Prawn Cocktail
A prawn cocktail is a quintessential part of Christmas Day for many Australians! Fresh Prawns, iceberg lettuce and a nice mix of tomato sauce and mayonnaise is all you need for this delicious and traditional meal. Don't forget to peel the prawns outside and bin your shells ethically and appropriately – nobody wants that lingering prawn shell smell the next day.
Avocado Rice Paper Rolls
Rice Paper Rolls are a great vegan or vegetarian option. They're also simply a delicious, light, and colourful meal!   Pack your rice paper with vermicelli noodles and whatever else your stomach desires! Red cabbage, sauerkraut, mint leaves & avocado are always great and colourful options.  For a non-vegan addition, add some prawns and cocktail sauce!
Mains
Rocket, Turkey and Cranberry salad
This one is a salad showstopper! It is a beautiful dish full of Christmas classics and nutritious greens that pairs exceptionally well with whatever else you choose to serve on the day. Bring some buns and brie cheese for an epic salad roll.
Baked Ham & Gravy
If you happen to be heading on your summer holiday right before Christmas, do some baking ahead of your trip! A glazed ham is one of the most popular dishes to serve on Christmas day – and the leftovers are a great sandwich filler! Fry it on the barbeque for a warm, charred dish. Don't forget to whip up some all-important gravy in your Motorhome's kitchen!
Barbequed Balmain Bugs
Dreaming of a seafood Christmas? If you're holidaying on the coast, head to a local market and source some Balmain Bugs! Chuck them on the barbeque with some butter, lime juice and garlic for an unforgettable Christmas feast.
Pear & Pomegranate Tacos
Tacos are simple and easy to make in your Cruisin' Motorhome or surrounding Barbeque area, so opt for these when you can't prep ahead of time. They not only look super festive but are so mouth-watering! For a yummy vegetarian dish, hold the meat and opt for Pear and Pomegranate Tacos.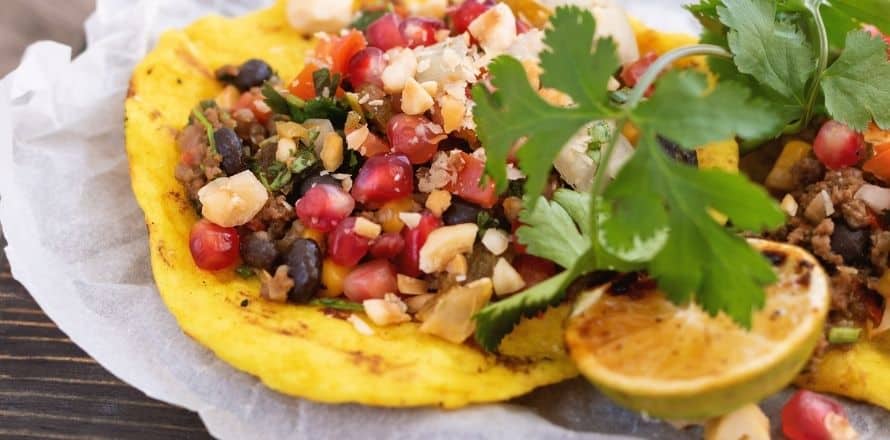 Dessert
Choc Ripple Christmas Wreath Cake
Choc Ripple Cake is an Aussie classic, and for a good reason! It's of the best deserts ever due to not only being delicious but so so easy to make! Seriously, all you need is cream and a few packets of ripple cookies! For convenience, opt for a pre whipped cream if you can. Bring along a Bundt Tin (aka a doughnut-shaped cake tray) to help turn the biscuits into an incredible Christmas wreath cake!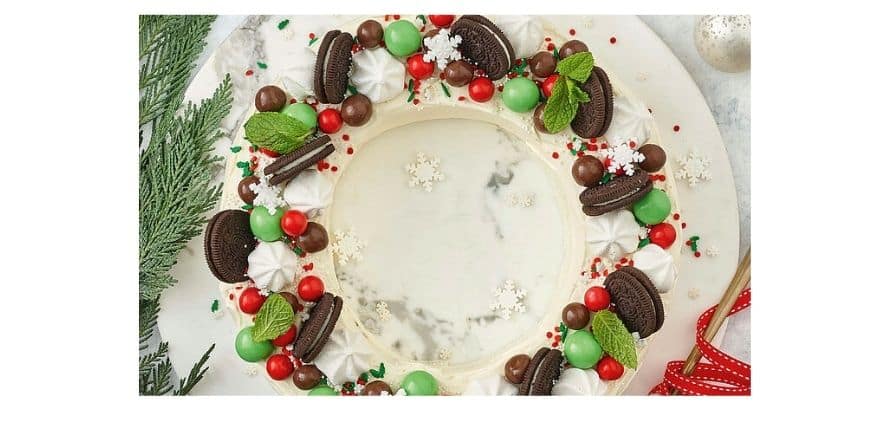 No-Bake Pavlova
A no-fuss Christmas classic! There are plenty of recipes out there that will give you the secret to a good pavlova – no oven required. Top it with fresh fruit such as strawberries, kiwi fruit, passionfruit and/or raspberries; it will look stunning as your camp table centrepiece. 
Choc Mint Slice Christmas Balls
Keep the kids entertained with their assistance in making these cute alternatives to rum balls. It's as easy as crushing some mint slice biscuits, mixing them with cream cheese and then rolling them into balls. After a few hours in the fridge, melt some chocolate, roll them around, and decorate the tops.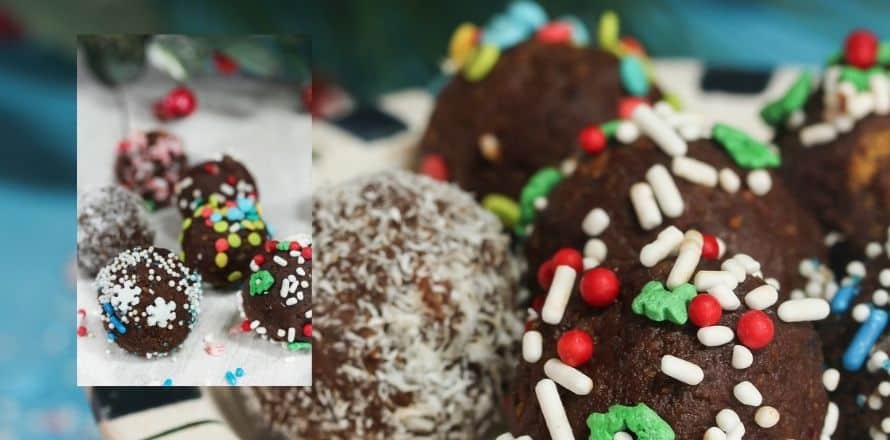 Fruit and cheese platter
Sometimes, Motorhome holidaying is all about relaxing and skipping the hustle and bustle of a regular Christmas day. So for an easy and festival meal, or a cruisy desert, create an epic cheese plate in the shape of a Christmas tree.
Add cheese, fruit, nuts and chocolates. Perfect for nibbling while lounging around on a sunny Christmas day.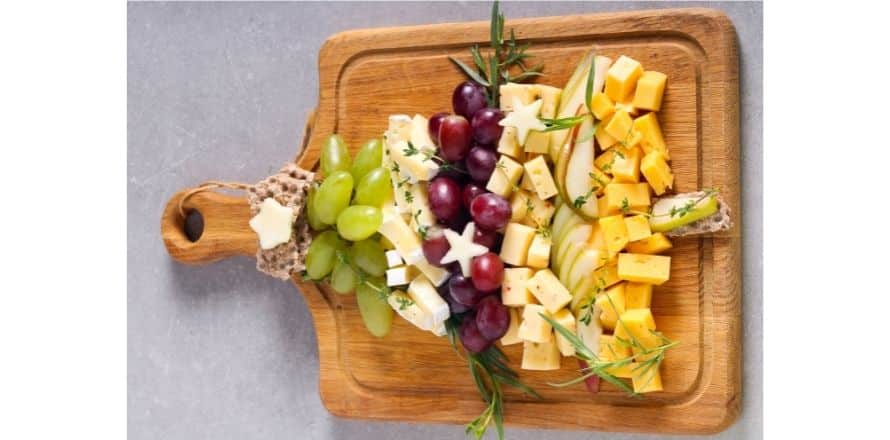 Don't avoid the things you love on Christmas Day just because you're on holiday! In a Cruisin' motorhome, it's so easy to cook up a storm before relaxing with the family.
Enjoy the serenity of cooking in a motorhome, open the windows and embrace whatever epic view you've chosen! Don't forget camp chairs and an outside table! Be sure to bring or hire an esky too – it'll make Christmas day so much easier.