Top Tips For Your Motorhome Holiday In Australia
Winter in Australia is different depending on where you go, so what are the most important things you need to know?
With snow-covered ski fields, unique festivals, and budget motorhome hire deals, winter is a great time to visit Australia! You'll need to pack and prepare a little differently, but it's absolutely nothing to worry about.
From packing some entertainment for the rainy days to cooking up some perfect winter meals, coming up we have a list of tips to keep you warm, entertained, and safe during your winter motorhome holiday in Australia!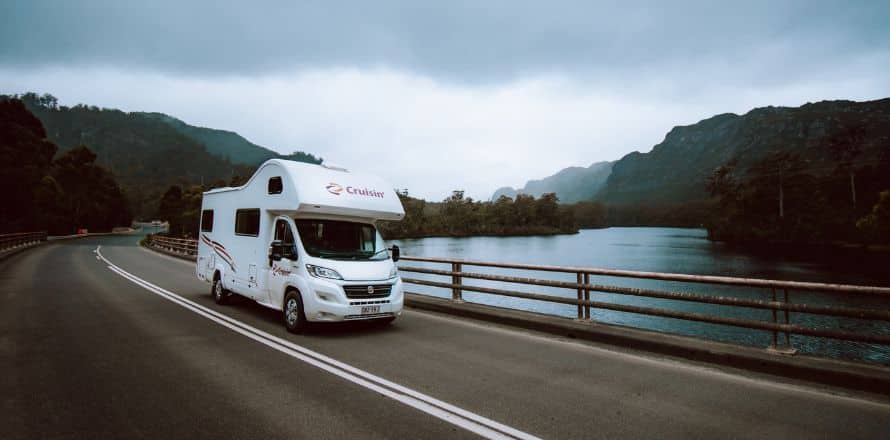 How To Stay Safe & Warm On The Road
Choose A Comfortable Motorhome
All of our motorhomes are comfortable to drive and have plenty of storage, which means that you're more than welcome to bring along your favourite blankets, warm jackets, and ski gear.
To make your home on wheels feel even more cosy, you could even bring some ambient lighting or an oil diffuser – this will really up the ambience!
Drive Safely
In addition to mindful braking, you'll want to slow down during winter and you're your turns carefully - especially during the morning when the roads are icy.
Also, make sure you're being extra careful if you're travelling on those wiggly mountain roads. These roads are notorious for harbouring black ice since they're shaded all throughout the day by trees.
Pack For The Season
The key word here is layers! You can't go wrong with thermals. If you're headed up the mountains you might find yourself wearing them underneath your pyjamas as well. Beanies, gloves, scarves, and thick socks are a good idea as well – make sure you bring a lot of socks so you're not left with wet feet after those inevitable rainy days.
When you pick up your motorhome hire we can provide you with extra blankets as well, so just let us know in advance and we'll make it happen!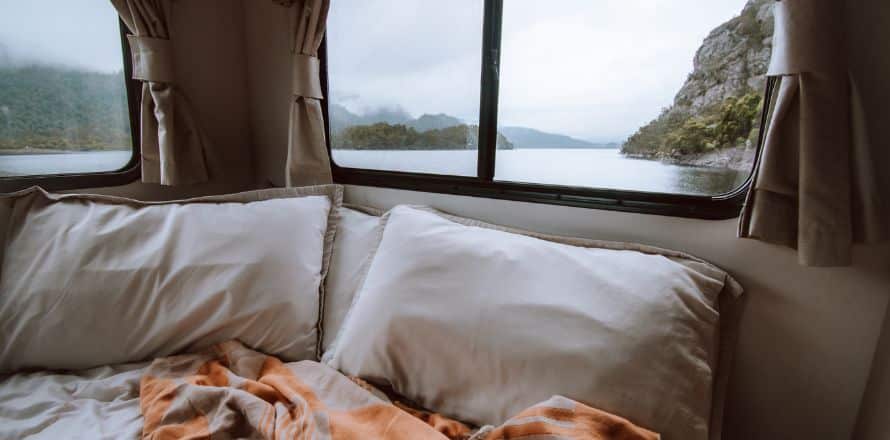 Stay Warm & Dry
This includes both you and your motorhome! If you're spending a lot of time in rainy weather you might want to put a towel at your doorstep to avoid bringing the mud and wet in with you.
You'll also want to keep your curtains closed at night, or really whenever you need to keep the cold air out.
Plan Your Downtime
Make sure you add a few comforts to your packing list as well as some activities! Some things worth bringing include hot chocolate, popcorn, books, movies, and warm blankets.
If you like to stay warm, you might also find yourself needing a few extra days here and there to just curl up in your motorhome and relax.
Heat Packs & Hot Water Bottles
These are an absolute must-have for those cosy nights. Disposable heat packs are especially great because you can put them in your pockets, or you can leave them in your bed so it's warm for later!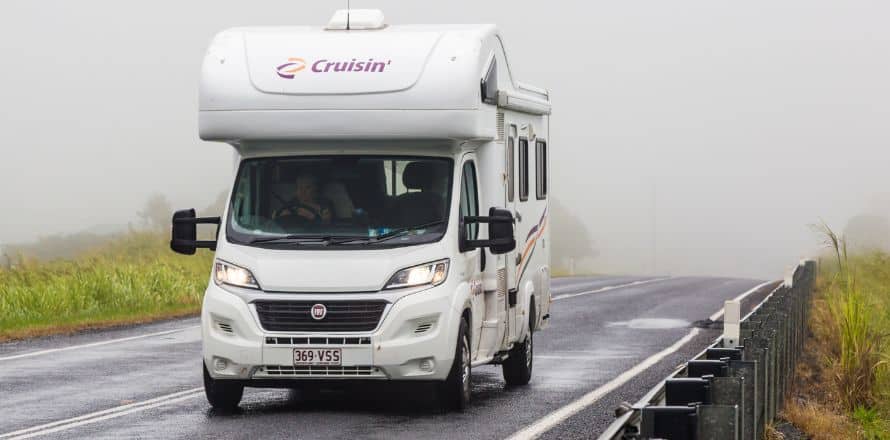 Bring Comfort Food
With a motorhome hire you'll also have access to your own kitchen space, meaning you can make hearty warm meals as often as you like!
Try some easy recipes that you can put together after a busy day of winter adventuring, like spaghetti bolognese, stir fry, or soup!
Find A Good Place To Stay
We always recommend booking a powered site but, with a bit of luck, you might even find a holiday park that has some heated amenities, like a games room or a spa!
Check The Weather
Rainstorms, snow, and black ice are just some of the things you'll want to be mindful of when road-tripping in Australia during winter. It's especially important to watch out for black ice, which is a type of morning frost that forms in shady areas. It can be a slippery surprise because it's mostly invisible on the road!
So check the weather before you head out, and go slow until things start to thaw out.
Visit Warm Destinations
If you're looking for some warm places in Australia to visit during winter you'll have your eyes set on the northern states, like Queensland, Western Australia, and the Northern Territory.
Queensland is especially great because there are so many things to do! You'll be zooming around busy theme parks, cuddling up with koalas, or maybe even swimming at the Great Barrier Reef - yes, it's warm enough to swim!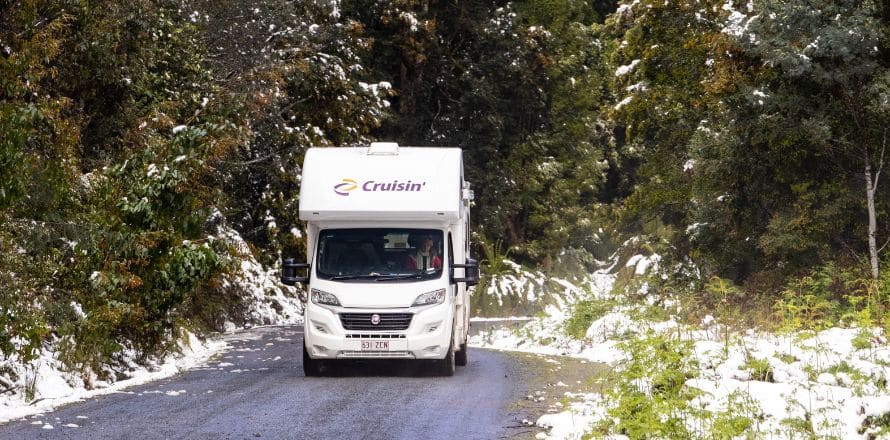 Look For Snow
You might not realise it, but there are actually a lot of places to find snow in Australia during winter!
Spend a few days wandering the snow-dusted mountains of Tasmania, or head out to the beloved ski fields in Victoria and New South Wales for some high thrills. If you're in Tasmania you might even catch a glimpse of the highly coveted southern lights!
Visit Winter Festivals
Driven by solstice celebrations and the need to keep warm, you'll find some of the most unique winter festivals in Australia!
Some of the biggest winter festivals in Australia are:
Vivid, Sydney NSW
Dark Mofo, Hobart TAS
Rising, Melbourne VIC
Illuminate Adelaide, Adelaide SA
Need more ideas? Check out our list of winter festivals that you won't want to miss!
Embark On A Road Trip
Road trips aren't limited by season, so hit the Great Ocean Road or be seasonal with the Great Alpine Road!
Some mornings your windshield will be fogged or frozen, so make sure you take the time to properly thaw everything out before you hit the road.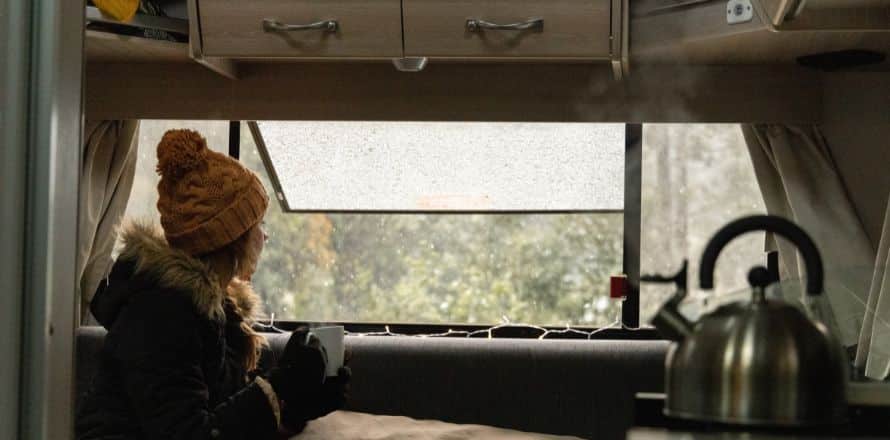 Are You Ready For Your Winter Holiday In Australia?
There will be so many fun things to see and do with your motorhome hire, and winter is the best time for snow and unique festivals. This is also an opportunity to take advantage of some great off-season deals, with cheap motorhome hires and attraction discounts aplenty! Want some more tips? Check out our guide to planning a budget-friendly motorhome holiday!
It's important to note that snow chains are not permitted on any Cruisin' Motorhomes vehicle, and we do not supply them with your motorhome hire. Thankfully, a lot of the ski resorts do offer bus services so you won't miss out!
Not sure what else you need to pack to make sure you're comfortable? Go ahead and give our winter packing list a read so you can rest assured that you're all set for your holiday. Now that you know what to expect it's time to book your motorhome holiday! Call our friendly reservations team on 1300 664 485 or check out our website to see the motorhomes we have available at our branches.