Uncover The Hidden Gems Of Cairns' Cultural Experiences
Embark on a motorhome road trip across the tropical north of Queensland in search of rich, authentic experiences!
Cairns is the perfect place to begin your road trip in Queensland. You'll discover some of the country's most gorgeous golden beaches, ancient rainforests, rainbow reefs, and plenty of local experiences!
Having a motorhome hire in Cairns opens you up to a range of cultural experiences that you can enjoy at your own pace! With your own itinerary, you'll be able to plan your road trip around Indigenous cultural sites, food and wine trails, historical landmarks, as well as markets, festivals and events!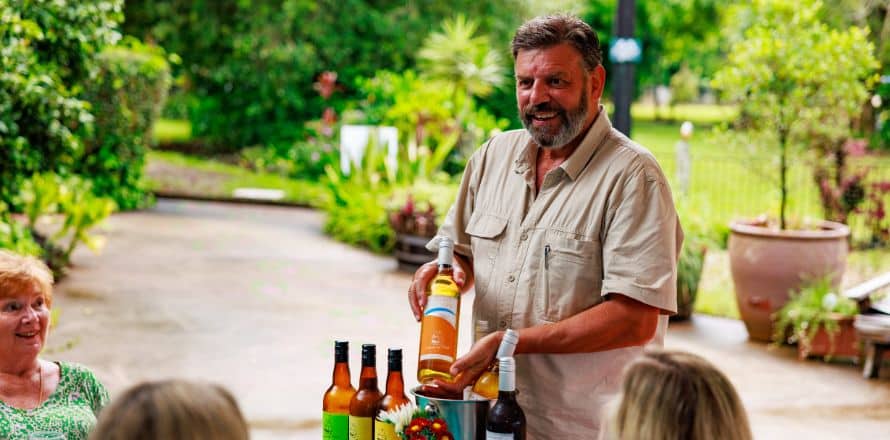 Brett's Outback Tasting Adventures, Tourism and Events Queensland
Food And Wine Trail
Cairns and its surrounding regions boast a rich culinary scene, with a range of seafood and wine. This is your opportunity to immerse yourself in local culture, sample traditional Aboriginal delicacies, and indulge in the tropical delights of farms, wineries, and artisanal food producers.
Join a local tour group or plan a foodie road trip based on your own tastes and interests! Check out our food lovers' guide to Queensland for more inspiration.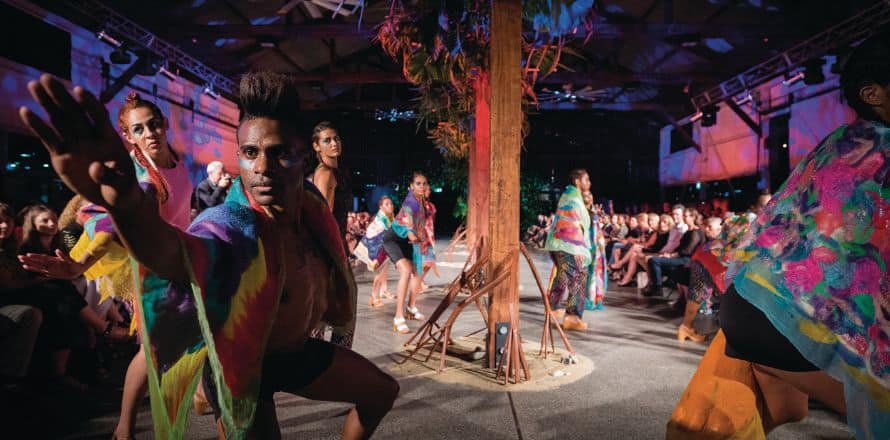 Cairns, Tourism and Events Queensland
Tanks Art Centre
Seek out the culture in Cairns by visiting Tanks Art Centre. This is the place to be for creative artwork, projects, and performances from local, national, and international artists!
The centre actively engages with the community, making this a must-visit destination for an authentic experience in Cairns. They're also right up the road from our branch, so you can visit straight after you pick up your motorhome hire!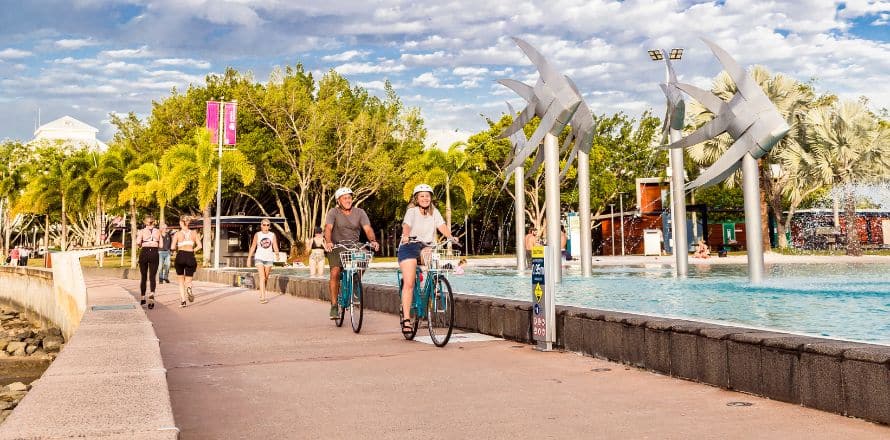 Cairns Esplanade, Tourism and Events Queensland
Explore The Cairns Esplanade
Take a leisurely stroll along the waterfront and soak in the vibrant atmosphere of this popular gathering spot. You'll find so many things to do at the Cairns Esplanade, with playgrounds, swimming, and family fun!
This cultural hub showcases the region's diversity, and the Esplanade often hosts events and festivals that celebrate the tradition of different communities, including Indigenous cultures. You'll also find art installations and sculptures that pay homage to Cairns' Indigenous heritage and history.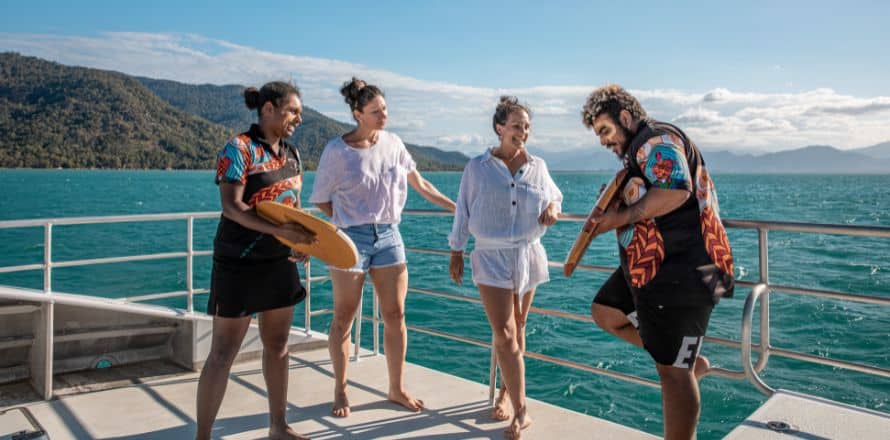 Dreamtime Dive And Snorkel, Tourism and Events Queensland
Dive Into The Great Barrier Reef
Embark on a snorkelling or diving adventure to experience the breathtaking beauty of the world's largest coral reef system. The Great Barrier Reef is one of the most iconic destinations in Australia, and it holds immense cultural significance to the Indigenous communities of the region.
This is your chance to join some tours and learn about the reef's biodiversity, ecosystems, and importance. For an authentic Great Barrier Reef experience, try booking with Dreamtime Dive & Snorkel. They're the only cultural reef experience in Queensland, and they really stand out due to their spin on the experience.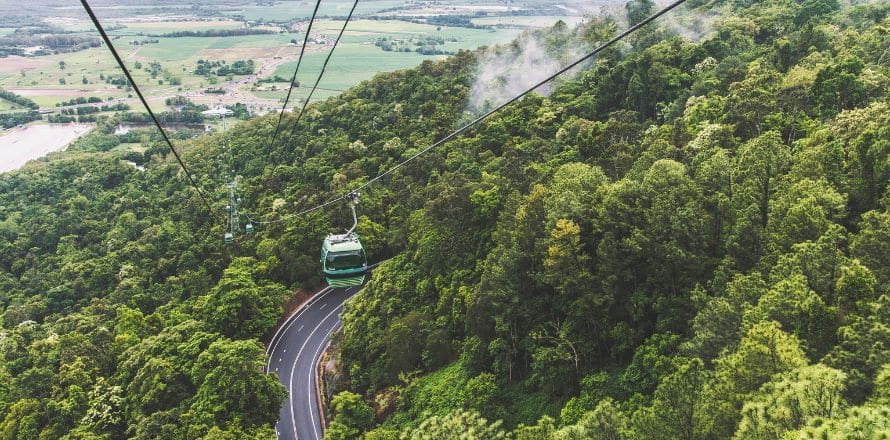 Skyrail Rainforest Cableway, Tourism and Events Queensland
Embark On A Cultural Road Trip
There is so much heritage in Tropical Queensland, and the best way to see it all is with a motorhome road trip from Cairns! Some of the destinations you should add to your itinerary include:
Kuranda Village
A quaint mountain village nestled amongst the rainforest! There are a range of heritage markets showcasing Aboriginal arts and crafts, and you can't miss the Skyrail Rainforest Cableway, Butterfly Sanctuary, or the Kuranda Scenic Railway.
Atherton Tablelands
Known for its picturesque landscapes and vibrant heritage. You can visit art galleries, explore historical sites, follow food trails, and encounter diverse Indigenous cultures.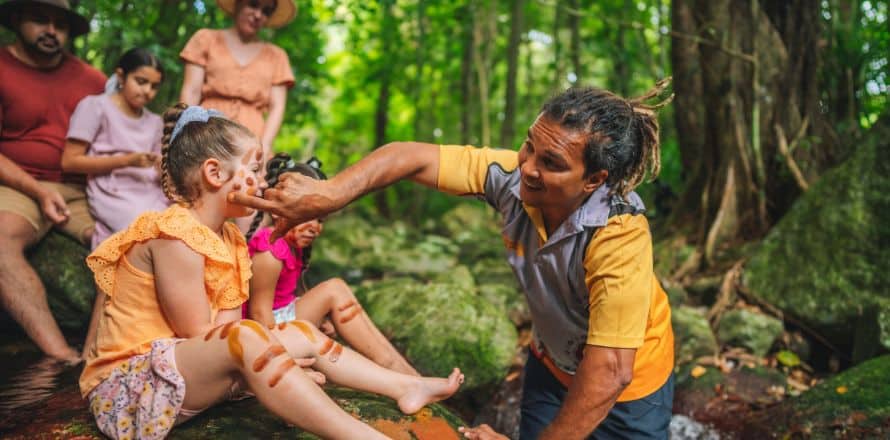 Walkabout Cultural Adventure, Tourism and Events Queensland
Visit The Daintree
Embark on a road trip to the Daintree rainforest, which is an outstanding cultural destination in Cairn! There really are so many authentic experiences to find here. You'll find a huge range of Indigenous cultural tours and experiences that offer insights into the traditions, stories, and practices of the local Aboriginal Communities.
Don't miss Mossman Gorge whilst you're in the area! Take in the gorgeous waterfalls, book yourself in for one of the Ngadiku Dreamtime Walks, and visit the Mossman Gorgeous Cultural Centre to peruse the Indigenous artwork.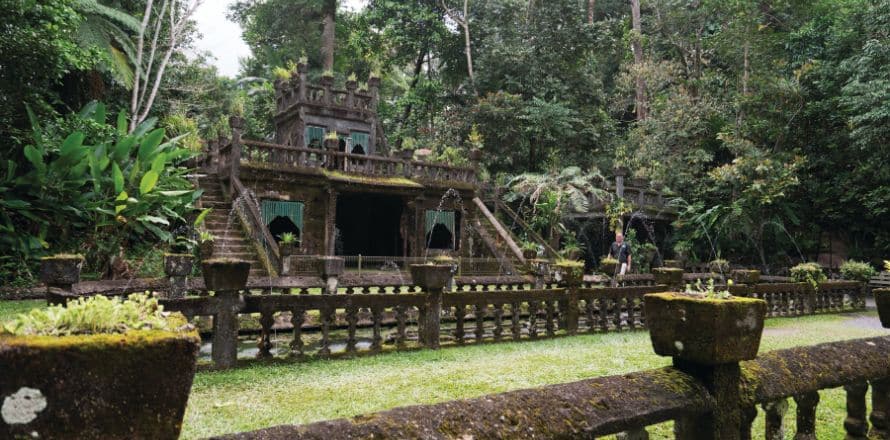 Paronella Park, Tourism and Events Queensland
Paronella Park
Paronella Park is a unique heritage attraction in Cairns that offers a glimpse into the rich history and culture of the region. Explore the meticulously restored Spanish-style castle, wander through its enchanting gardens, and learn about the park's history through guided tours.
Also, the park hosts a range of cultural events and performances that are sure to enrich your appreciation of the local heritage!
Are You Ready For A Cultural Motorhome Road Trip In Cairns?
Remember to plan your motorhome itinerary, but give yourself the flexibility to explore heritage sites, enjoy events, and engage with the local community. Respect the culture, especially when visiting Indigenous sites. Remember to check for opening hours, event schedules, and camping options along the way.
Not sure where to start with your itinerary? Check out our top 3 road trips in Cairns!
Now it's time to book your motorhome hire in Cairns!  Call our friendly reservations team on 1300 664 485 or check out our website to see the motorhomes we have available at our Cairns branch.
Related Locations

399 Sheridan St, Cairns North QLD 4870, Australia

Phone Number : 1300 664 485
International : +61 3 6248 4789