Working Remotely From A Motorhome In Australia
Does the idea of working and travelling at the same time interest you?
It's clear that remote work is on the rise and, slowly but surely, employers across Australia are becoming more and more open-minded about this new form of work. This shift away from the traditional workplace is a great opportunity for employees to take their work on the road! You'll get to travel, see the country, and still earn an income. Sounds great, right?
Whether you're retired, looking for a new profession, or taking your current job on the road with you, remote work is something almost anyone can do! It can be a casual hobby or a full-time job, or even a blend of both.
So now you know what remote work is, but how can you do it yourself with a motorhome rental in Australia? Read on and we'll tell you!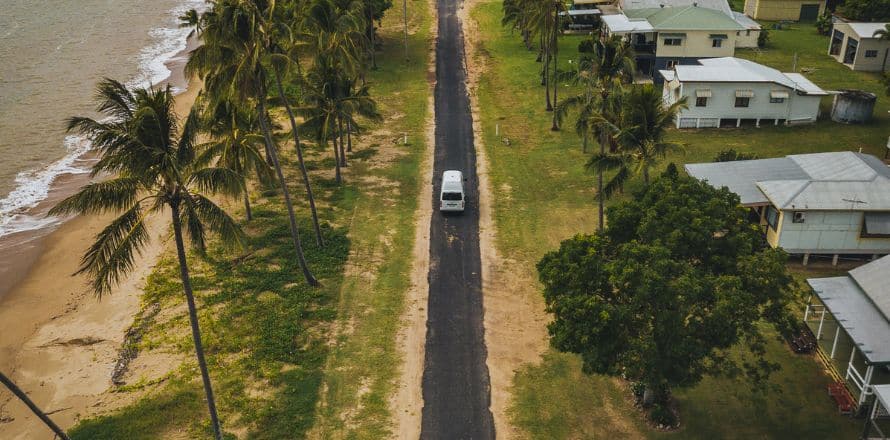 What Kind Of Work Can I Do On The Road?
There are two main options for working on the road. The first option, which is popular amongst grey nomads, is a more traditional form of short-term work. You'll be working in different towns and cities, sometimes in a variety of different roles. Depending on what's available, people can be tradies, farmhands, fruit pickers, gardeners, teachers, nurses, and so much more! Many grey nomads make use of their current skillsets, or they branch out and try something new and fun.
A second option, which will be our key focus today, is to work remotely. This is great for freelancers and people who can do everything online. If you're currently employed in work that can be done remotely, then you're already one step closer to guaranteeing yourself a stable income!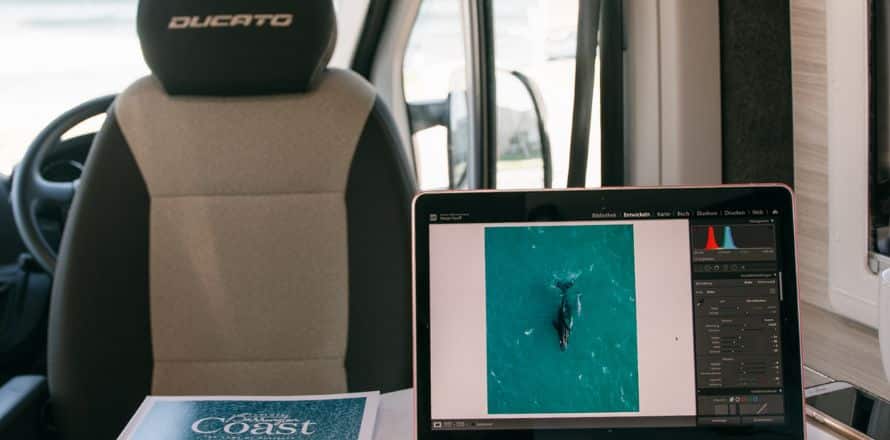 How Do I Work Remotely From A Motorhome?
If you're working remotely, you'll want to create a work-friendly space for yourself. If you're renting a 6-berth motorhome this is easy, because you've got plenty of space to make yourself comfortable. You'll also need storage for any gear.
One essential item when working from a motorhome is WiFi. Whilst most campgrounds have WiFi nowadays it's generally unreliable or limited, so it's best to invest in your own. There are a number of portable WiFi devices with pre-paid plans, or you can hotspot from your mobile if you have a good data plan and don't require any large downloads.
When deciding on a provider you'll want to consider the cost of the plan, but the most important factor is going to be coverage – especially if you're headed to more regional destinations. There are so many ways to get a WiFi connection on the road, so take your time to research and see what suits you best.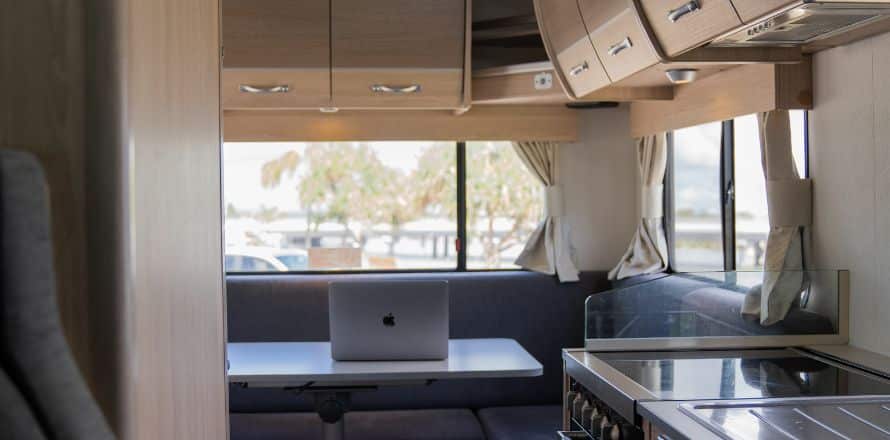 What Type Of Motorhome Should I Rent?
Choosing an motorhome that suits your personal needs as well as your work needs is incredibly important. If you need a lot of gear, storage, or surface space, as well as plenty of space to relax after work, you'll likely want to rent one of our larger 6-berth motorhomes.
If all you need is a laptop and a comfortable seat, then you might rent our 2-Berth Sandpiper. You may hire a campervan, like our 4- Berth Hi Top, if a down-to-earth van life experience seems alluring. Of course, it's important to remember that this is a place where you will be living as well, so make sure to give yourself the space you need to be comfortable.
Another thing to consider is your priorities in terms of onboard facilities. If leaving your motorhome every time you need to use the bathroom (especially during winter) sounds like a no-go, then it's a good idea to look at a motorhome with a toilet and shower on board.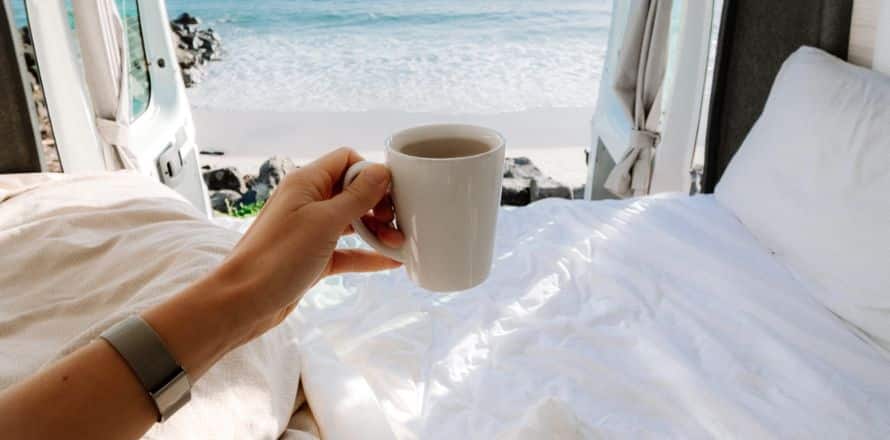 How Will You Take Care Of Yourself?
Living in a motorhome shouldn't just be about work, after all you're doing this because you want to see new sights and experience Australia! The best thing you can do for your work/life balance is to have a routine.
Will you set aside time to sit on the beach with a cup of coffee in the morning? When are you working? What will you do when you're free? How long will you spend in each new destination? Make sure you're giving yourself the time to enjoy van life!
This could involve setting aside weekends to explore, or a road trip once the work week is up. You should take things slow so you don't burn out. Give yourself two or more weeks before you travel again instead of heading to a new city or town every weekend.
Don't Forget To Set Time Aside To Socialise
You'll likely want to catch up with friends and family back home – which can be tricky when you're on the other side of the country. It's important to keep in touch, and this can easily be done by video calls and group chats. Technology is absolutely going to be your best friend in maintaining relationships.
To increase the entertainment factor you can even host a virtual games night, with beloved classics such as Monopoly and Cluedo or with modern video games. Sites like Netflix and Disney+ also let you stream movies for friends, so you can have a movie night!
If you prefer the more traditional way of socialising, then it's time to head out into the world! See what events are happening, or head to the nearest pub or bar. You can also get involved with the community through sports, work, volunteering, and other methods.
What Are The Key Takeaways?
Rent the right motorhome
Secure a reliable WiFi source
Bring everything you need for work (laptop, headset, gear, etc)
Make time to enjoy the van life, it's not all about work!
Does The Idea Of Working Remotely Sound Fun?
Working remotely in Australia has its fair share of challenges, but if you love the idea of getting out and travelling whilst having an income, then this is the way to do it! Whether you're a grey nomad setting off on a new, or someone who simply wants to leave the traditional workplace behind, working remotely is a lifestyle with a range of benefits.
Not sure which motorhome is perfect for your life of work and travel? We've got a handy guide to help you choose the right motorhome!
Want to have a taste test of what it's like to work remotely in Australia? Organise a motorhome rental by calling our friendly reservations team on 1300 664 485. We also offer a discount for long hires, so make sure you give yourself plenty of time to trial the lifestyle! You'll also want to check out our Cruisin' Motorhomes vehicle pages to see what motorhomes are available to hire at our branches.