Wine Regions In Victoria: Your Guide To Wine, Food And More!
You won't find the Barossa Valley here but, with its twenty-one wine regions and an amazingly diverse viticulture, wine-lovers will fall absolutely in love with Victoria.
Our motorhomes are equipped with a spacious fridge and plenty of storage, so stock up on all the wine and cheese your foodie heart desires! Just make sure you're stopping at holiday parks to recharge your motorhome's battery to keep that fridge nice and chill.
It's time to immerse yourself in the wine culture of Victoria!
Yarra Valley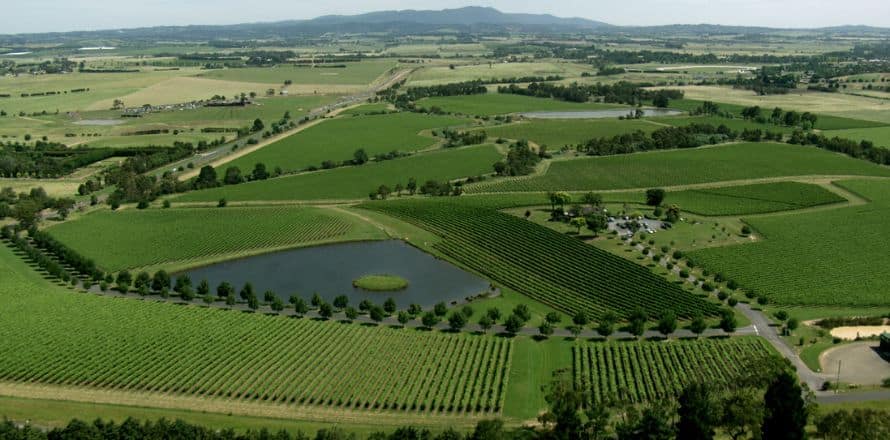 Visit Victoria
Only an hour's drive from Melbourne CBD and internationally renown for its wine tasting experiences, Yarra Valley has some of the most creative and innovative winemakers in the world. Your Yarra Valley wine tours will take you through some of the best wineries in the area, and you'll really notice the passion and rebelliousness these winemakers have towards their craft. Known for its cool-climate wines, this region produces a variety of chardonnay, pinot noir, cabernet sauvignon and shiraz which will spoil your tastebuds during your wine tasting tours.
Drink, eat and shop your way through the area – go ahead and make use of that extra storage space in your motorhome. For a relaxing adventure, prepare a picnic with your new treats and explore the national parks, mountain ranges, forests and waterfalls in the area. You won't want to miss Healesville Sanctuary or the Edible Forest either.
Some wineries in the area include:
Alkimi Wines
Balgownie Estate
Bird on a Wire Wines
Boat O'Craigo
Bobar
Coldstream Hills
And More
Gippsland
Destination Gippsland
Gippsland has a cool climate, low rainfall and one of Australia's most diverse assortments of wine tasting experiences. Take your pick of complex pinot noirs, rich chardonnay, sauvignon blanc, riesling and shiraz as well as budding sparkling wine industry.
Due to the area's diverse climate, there are four distinct wine trails with some of the best wine tasting experiences in Victoria. In the west you'll find scenic drives and pastured hills with the Victorian Alps in the background. To the south you'll find rolling hills and shimmering waters as well as a rustic drink scene. In Central Gippsland there's an everchanging scenery from ferny rainforests to high country. Finally, in East Gippsland you'll find alpine highlands and lakes - the perfect place for you to park your motorhome and set up a picnic.
Nature lovers will also want to visit Wilsons Promontory National Park, the Gippsland Lakes and the Ninety Mile Beach (one of the longest beaches in the world and a vast stretch of golden sand).
Some wineries in the area include:
Gippsland Wine Company
Dirty Three Wines
The Wine Farm
Harman Wines
Bellvale Wines
Heaston Estate
Mornington Peninsula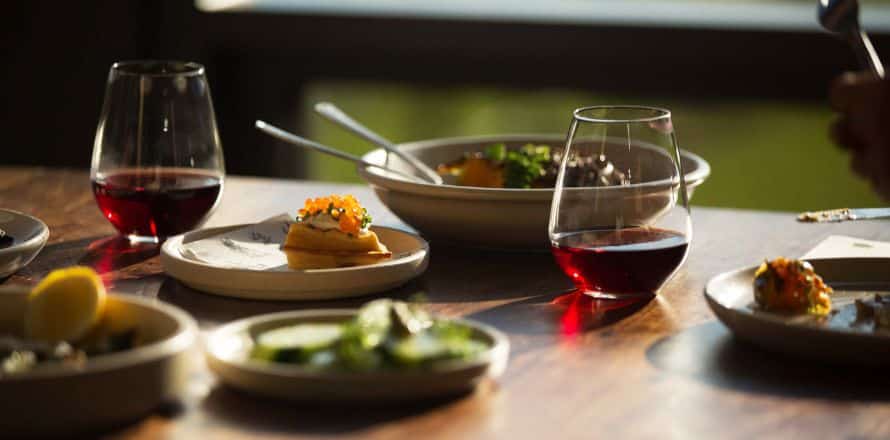 Wine Victoria
Just an hour from Melbourne, the Mornington Peninsula boasts sandy beaches and green pastures with a cool coastal climate. This is the place to be if you enjoy seafood and wine. You'll notice that pinot noir and chardonnay are popular here, though there is an emergence of pinot grigio, pinot gris, shiraz and sparkling wine.
After your wine tasting experiences, you can spoil yourself at the Peninsula Hot Springs or fill your motorhome's cupboards with local craft and produce from the Portsea and Red Hill Community Markets. Also, if you're travelling in June, you'll definitely want to see the Winter Wine Weekend festival - which will be a high-spirited adventure with local food and wine tasting.
Some wineries in the area include:
Polperro Winery
Montalto
Hickinbotham of Dromana
Myrtaceae Winery
Paringa Estate
Main Ridge Estate
King Valley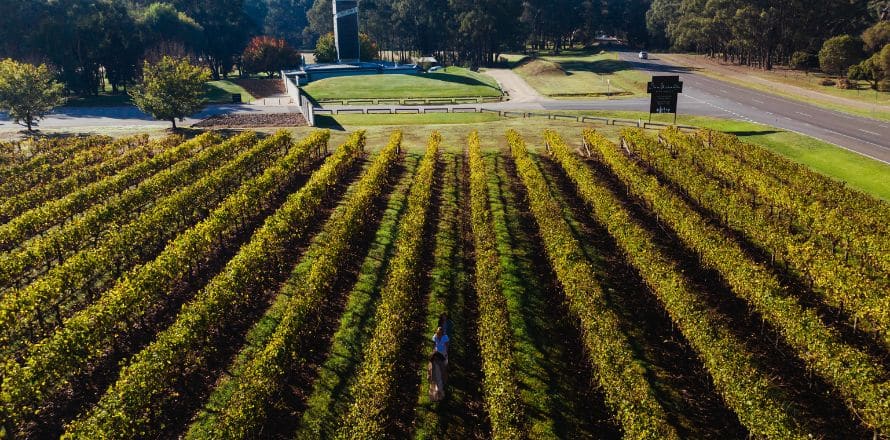 Visit Victoria
Surrounded by mountains, rivers and vineyards on all sides and with little Italian-style villages scattered throughout the valley, King Valley truly is Victoria's Mediterranean. This region is one of the highest-altitude wine-growing areas and a great place to enjoy some of the best wine tasting experiences. This is the birthplace of Australian prosecco, but you'll also find a variety of vineyards in this area producing nebbiolo, sangiovese, pinot grigio, dolcetto, arneis and barbera.
On your road trip through Little Italy don't miss the Milawa Cheese Company, famous for its European flavours and a must-have to pair with your wine when you're relaxing in your motorhome. Prosecco lovers won't want to miss the King Valley Prosecco Road, which is a miniature food and wine trail with a variety of Italian foods, sports and various prosecco wineries.
If you plan your road trip in mid-November, you'll also get the chance to join in on La Dolce Vita Wine & Food Festival. Or, if you're keen to travel sooner, there's the Feast High Country Festival in May.
For history lovers doing the Ned Kelly Touring Route, this is also an area with ties to the Kelly Gang and the place where bushranger Harry Power taught young Ned Kelly the skills he needed to be a prolific highway robber.
Some wineries in the area include:
Gracebrook Vineyards
La Cantina King Valley
Red Feet Wines
Pizzini Wines
Dal Zotto Wines
King River Estate
Beechworth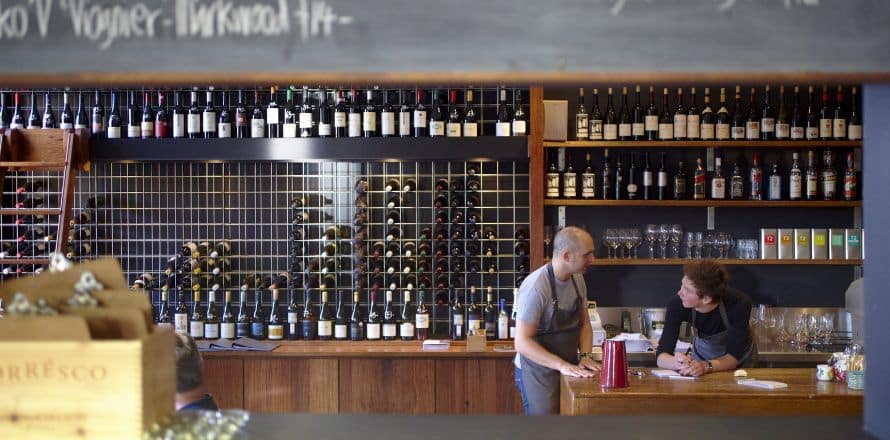 Visit Victoria
With its old-world charm, Alpine scenery, and diverse wine growing ecology, Beechworth is a must-visit during your wine tour. Known for its chardonnay, pinot noir, shiraz and other cool-climate varietals, you'll experience a diverse range of wine tasting here. This is largely due to the unique soil in this area, which is comprised of sandstone, granite and clay derived from volcanic deposits from long-extinct volcanos.
Fill up your motorhome's storage with local goods from antique stores, craft shops and boutiques or shop for local cheese, honey and charcuterie. The latter will be perfect for that early-evening platter with a glass of wine later. For anyone following the Ned Kelly Touring Route, you can visit his cell at Old Beechworth Gaol and see a number of Kelly artefacts (including his death mask) at the Burke Museum. Beechworth is also home to the Mayday Hills Lunatic Asylum, which runs ghost tours for travellers seeking a bit of a thrill.
Some wineries in the area include:
Beechworth Wine Estates
Pennyweight Winery
Eldorado Road Cellar Door
Haldon Estate Wineries
The Ninth Mile
Glenbosch Wine Estate
Rutherglen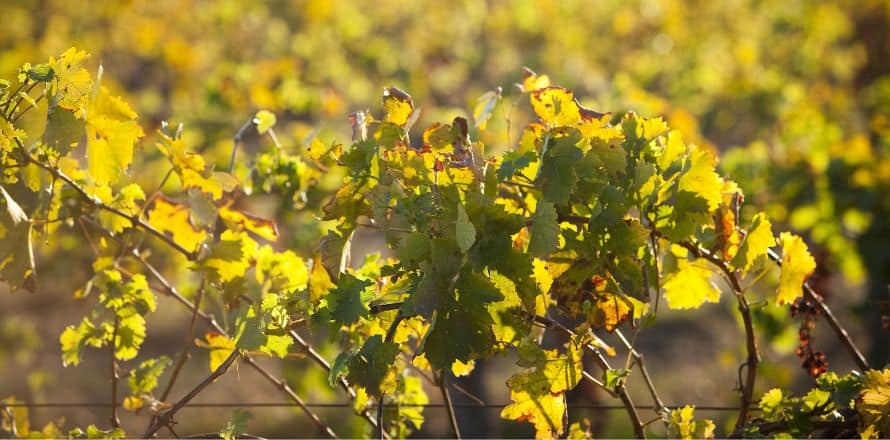 Visit Victoria
With a classic continental and northern atmosphere, Rutherglen is the perfect place for fortified wines, such as Muscat and Topaque – which are only grown in one other region in Victoria. During your wine tours in Rutherglen, you'll find a few other varietals such as shiraz, spicy durif and cabernet sauvignon. Rutherglen is also one of the oldest wine regions in Australia, with over 150 years of winemaking history, so you're bound to have a truly unique wine tasting experience.
It's also worthwhile to visit the All Saints Estate for tour of castle and a chance to learn about artisan cheese and winemaking techniques. Being gum tree land, there are plenty of walking trails around for you to stretch your legs and walk off those cheese platters. If the weather is good you might even choose to park by the Murray River for a swim or relaxing picnic – or, if you brought your fishing rod, you might even be able to catch some fresh trout to pair with your new wine.
Some wineries in the area include:
Campbell's Wines
Jones Winery & Vineyard
Cmabers Rosewood Winery
Stanton & Killeen Wines
James & Co. Wines
Olive Hills Estate
Goulburn Valley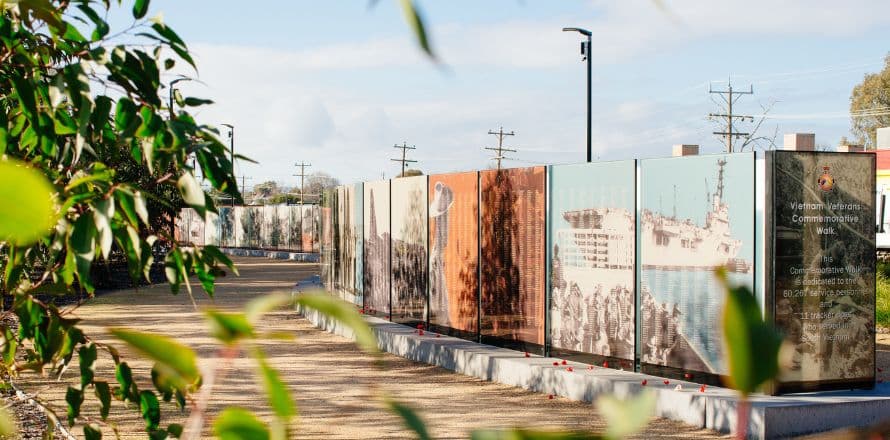 Goulburn River Valley Tourism
In a region spanning from Central Victoria to the NSW border, Goulburn Valley is distinctly warm and surrounded by lakes, billabongs and creeks. This is the oldest continually producing wine region in Victoria, with an assortment of shiraz, earthly chardonnay, cabernet sauvignon, merlot and one of the world's oldest and largest producer of Marsanne – you're in for some truly unique wine tasting experiences here. The Tahbilk Winery is one of the oldest wineries in Australia and well worth a visit.
There's plenty of historical sites and museums to visit in this area, with relics of war and ancient cathedrals. You can go for a healthy hike at the Bungonia State Conservation Area, see Big Merino, or visit the eerie and unique stone formations of Wombeyan Cave (when they reopen in June).
Lastly, any book-lover knows that camping is the perfect time for reading, but books are expensive, so if you're searching for the perfect low-cost book to enjoy with your glass of wine, try out Argyle Emporium, located inside the old Police Station and home to rows and rows of second-hand books from floor to ceiling.
Some wineries in the area include:
Eling Forest Winery
Lerida Estate
Lake George Winery
Sutton Forest Estate Wines
Southern Highlands Winery
Cherry Tree Hill Wines
Heathcote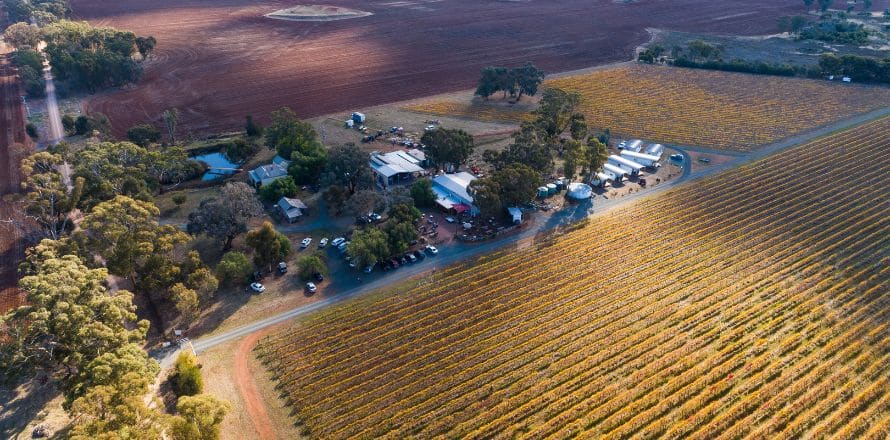 Visit Victoria
With stunning mountain ranges, vibrant red soils and warm summers, Heathcote is the home of some incredible and robust wines which will make for some truly unique wine tasting experiences. This is red wine country, with extravagant tastes similar to the blends found in France's Rhone Valley. On your wine tours you'll find an assortment of shiraz, eucalypt-mint cabernet sauvignon, as well as tempranillo, sangiovese, nero d'avola, riesling and viognier.
There are more than fifty wineries in the area, and every October local producers present their products at the Heathcote Wine and Food Festival. If you're keen to start your road trip and experience a festival much sooner, there's also the Heathcote on Show, which runs in June and is a chance for winemakers, chefs, brewers and musicians to sample new releases of music, food, and wine at thirty locations across the township.
Some wineries in the area include:
Heathcote Winery
Sanguine Estate
Idavue Estate
Munari Wines
Duck Creek Estate
Silver Spoon Estate
Grampians
Visit Victoria
The Grampians region features mountain ranges, rugged hills, golden earthy tones and ancient gum trees. Here you'll find a temperamental climate which has hot days and cool nights with minimal rainfall. All of this combines to create the perfect place for dense and peppery shiraz as well as riesling – both of which will add an element of delight to your wine tasting tours.
The Grampians region also produces a wide range of chardonnay, pinot noir, pinot meuniere, merlot and cabernet sauvignon. For a truly unique wine tour, visit Seppelt Wines and let them guide you through their underground cellars – which features three kilometres of tunnels and three million bottles of wine. Also keep an eye out for their incredibly popular but rare underground dining experience. Lastly, for festivals, there's also the Grampians Grape Escape in May, with a bustling weekend of music, food and wine.
Some wineries in the area include:
Seppelt Wines
Pomonal Estate
Grampians Estate
Mont Langi Ghiran Vineyard
Motara Wines
Fallen Giants Vineyard
Henty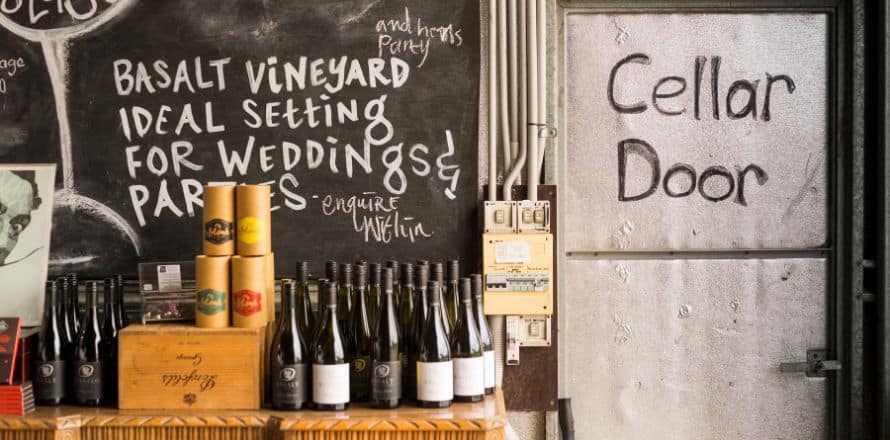 Visit Victoria
Known typically for its wool industry rather than its wine tours, the Henty Region features sweeping green plains, scenic coastline, and volcanic soil. With elegant cool-climate weather, this wine-growing region produces products similar to the luxury wines produced in Rhine Valley and Burgandy. There's such a wide variety of aromatic whites, sweet dessert wines and finely structured reds that there's bound to be something for every wine lover – not to worry, there's wine glasses in your motorhome so you can taste them all as soon as you're ready.
In the Henty region you'll find an assortment of riesling, pinot noir, chardonnay and a cabernet sauvignon with similarities to the haut medoc wines in Bordeaux – making this a must-visit destination for the ultimate wine tasting experiences. This is also the perfect stop for people travelling along the Great Ocean Road as it's not much of an extended adventure to get to the Henty region.
Some wineries in the area include:
Suffoir Winery, Brewery, Cidery and Distillery
Basalt Wines
Bochara Wines
Pierrepoint Wines Cellar Door
Other Victorian Wine Regions & Their Specialties:
Upper Goulburn: Durif, Syrah, Cabernet Franc, Riesling Gewürztraminer, Semillon, Sangiovese
Alpine Valleys: Cabernet Sauvignon, Shiraz, Prosecco, Chardonnay, Pinot Noir, Merlot
Glenrowan: Muscat, Torkay, Shiraz
Strathbogie: Pinot Noir, Shiraz, Chardonnay, Sauvignon Blanc
Sunbury: Shiraz, Chardonnay, Riesling, Semillon, Traminer, Pinot Noir, Cabernet Sauvignon, Cabernet Franc
Macedon Ranges: Cabernet Sauvignon, Chardonnay, Pinot Noir, Riesling, Shiraz
Geelong: Cabernet Sauvignon, Chardonnay, Pinot Noir, Shiraz
Bendigo: Shiraz, Cabernet Sauvignon, Chardonnay
Pyrenees: Cabernet Sauvignon, Sauvignon Blanc, Shiraz
Swan Hill: Cabernet Sauvignon, Chardonnay, Shiraz
Murray Darling: Chardonnay, Shiraz, Cabernet Sauvignon
We've given you a mere taste of the twenty-one wine regions in Victoria. Whether you're intentionally planning to do a wine trail or simply searching for wineries to visit whilst you're nearby, there's bound to be a flavour which you'll fall absolutely in love with. The beauty of renting a motorhome is that your holiday itinerary is entirely yours to design.
Victoria is a bustling state with a variety of attractions which brings in a wide range of tourists from all over the country and world. Typically, the best time to visit Victoria is from September to November, but the weather is still warm in March and April, making it a great time to visit as well.
Picnics and relaxation await you, so make the most out of the summer and organise your wine tour in Victoria now! Call our friendly reservations team on 1300 664 485 or check out our website to see the motorhomes we have available at our Melbourne branch.
Related Locations

25-27 Catalina Dr, Tullamarine VIC 3043, Australia

Phone Number : 1300 664 485
International : +61 3 6248 4789