10 Culinary Experiences To Add To Your Tasmanian Camper Hire Itinerary
With our Hobart to Brisbane camper relocations coming up in May and with Easter just around the corner, Hobart will be experiencing an influx of tourists looking to explore the many culinary delights of Tasmania's coveted capital. Home to mouth-watering fresh produce, top-notch restaurants and friendly locals, Hobart is ready to impress its visitors. We have compiled a list of our top 10 picks of the city's best culinary experiences that cater to all budgets and are well worth pencilling in to your Hobart motorhome itinerary in the upcoming months.
1. The Margate Pancake Train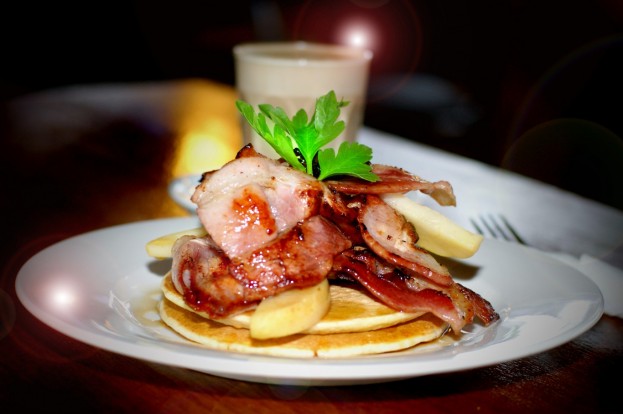 Nestled in the seaside town of Margate in Southern Tasmania you will find the hidden delight of the Margate Pancake Train. Situated in a charming old train carriage, you can park your motorhome in the spacious car park and sit, relax and enjoy the delightful views of the
D'Entrecasteaux Channel. Sample the traditional Bacon and Maple Pancake, hearty Beef Stroganoff Pancake or one of the sweet and simple pancakes including lemon and sugar, maple syrup and butter or berry delight. Whatever you choose off the menu, you won't be disappointed with this hidden gem of a restaurant.
2. The Red Velvet Lounge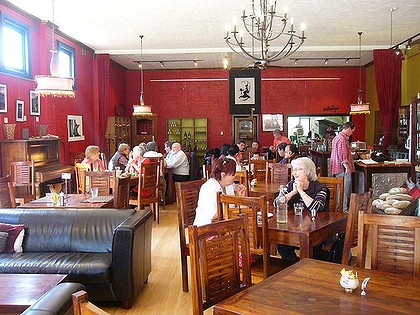 You will find our next pick deep in the heart of the HuonValley in the charming town of Cygnet. Enjoy an intimate drive in your motorhome through the green Tasmanian countryside. Arrive at the Red Velvet Lounge and appreciate the light, bright and atmospheric room with red velvet lounges overlooking the main street of charismatic Cygnet. This restaurant boasts an extensive and award-winning beverage list as
well as gourmet delights worthy of fine dining. The Red Velvet Lounge has been running since the mid-90s and was originally a general store
and bakery from the early 1900s until the 80s. Enjoy wood-fired delights and afterwards explore the boutique town of Cygnet.
3. The BurgerHaus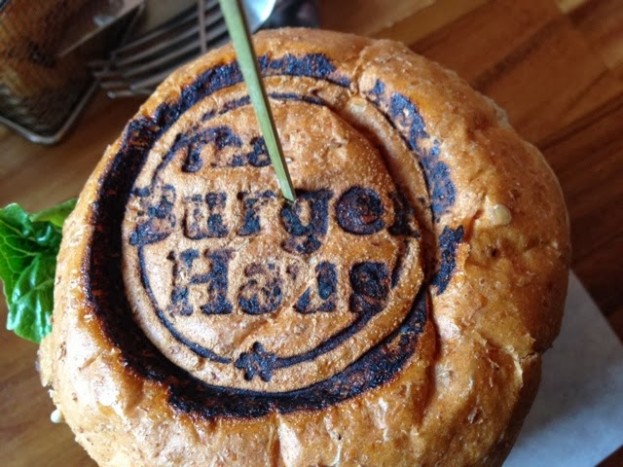 If you're staying in Hobart for a night or two and are looking for a quick and easy feed, our pick is The Burger Haus in the hip and happening suburb of North Hobart just minutes from Hobart's CBD. This relatively new establishment serves a range of gourmet burgers capitalising on Tasmania's fresh ingredients. If you're watching your carbs, sample one of their unique bunless burgers. The café also offers a range of delicious speciality shakes including cookies and cream and Ferrero Roche. It's also a great place for the young ones providing kid's meals. Dine in or take-away and eat in the comfort of your motorhome.
4. Me Wah Restaurant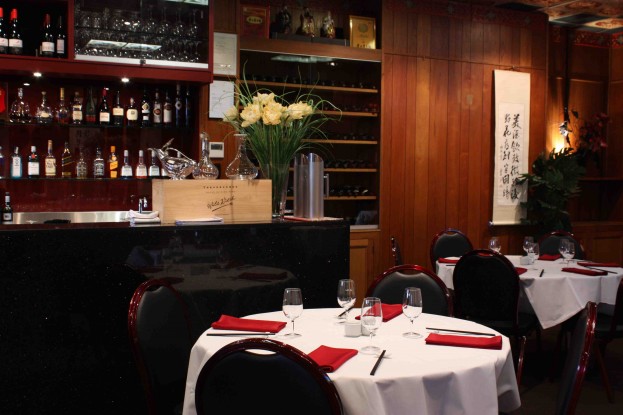 If you're visiting Tasmania for a special occasion or have an anniversary coming up then this fine dining experience will add a sparkle to your motorhome hire experience in Hobart. MeWah Restaurant located in the river-side suburb of Sandy Bay is Australia's highest awarded Asian restaurant. The menu and wine list will leave you craving more with an extensive range of dishes on offer catering to all tastes. The award-winning wine list covers diverse varieties, regions and producers ensuring that it is well-balanced. The Alacarte menu includes traditional delicacies including the mouth-watering Peking Duck, Wagyu beef cheek and assorted dumplings. Enjoy the intimate atmosphere and
traditional Chinese aesthetic whilst appreciating the impeccable service.
5. Ristorante Da Angelo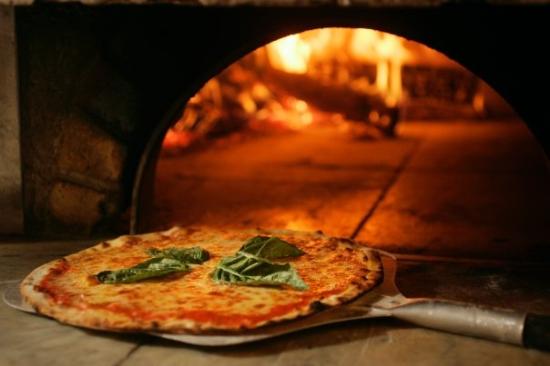 Anyone looking for a family friendly dining experience in Hobart shouldn't hesitate to visit Ristorante Da Angelo in Battery Point. For more than 15 years Da Angelo has been serving authentic Italian cuisine in a warm and comfortable setting. Here you will sample a range of delights from southern Italy including Hobart's best pasta and pizza. The gnocci is made by Angelo's mother every morning before it is cooked and served to hungry guests. This restaurant is family-friendly and not short of background noise. Bookings are essential for Friday nights and weekends. Don't forget to sample a scoop of gelato on the way out!
6. Taco Taco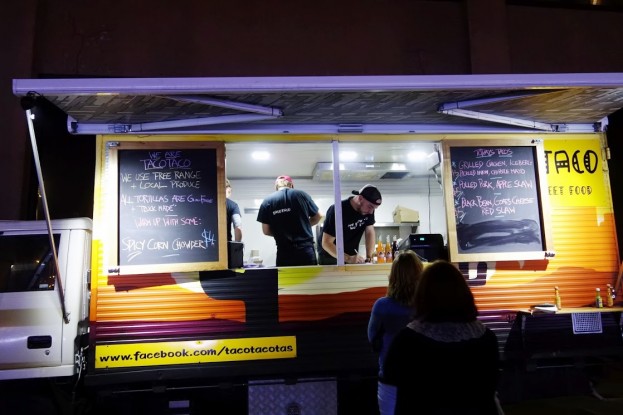 Taco Taco is the perfect choice for anyone on the run and looking for a quick and easy meal. All you have to do is find out the current location of the taco truck, park your motorhome on the side of the road and grab yourself authentic Mexican tacos with a twist.  This unique moving truck produces tacos from Tassie's finest ingredients and has a number of sauces to choose from. Buy one for just $5 and you won't break the budget. Follow their Facebook page to monitor their location for the week!
7. Jack Greene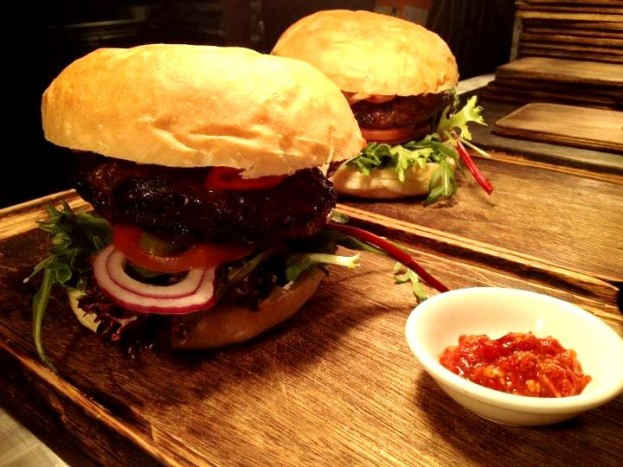 While you're in Hobart on your motorhome hire, don't miss a visit to historic Salamanca with its iconic sandstone buildings that were formerly warehouses for the Port of Hobart. Jack Greene is one of the precincts most vibrant restaurants serving an extensive list of
mouth-watering burgers and boutique Tasmanian cider and beer. Sit outside and watch the hustle and bustle of Salamanca on a Friday or
Saturday night or enjoy the unique furnishings on the second floor: look out for the moose head! Don't hesitate to sample the Spicy Beef Burger, Classic Cheeseburger or Huon Valley Mushroom Burger – delicious! There is plenty of parking for your motorhome in the area as well.
8. The Beach Restaurant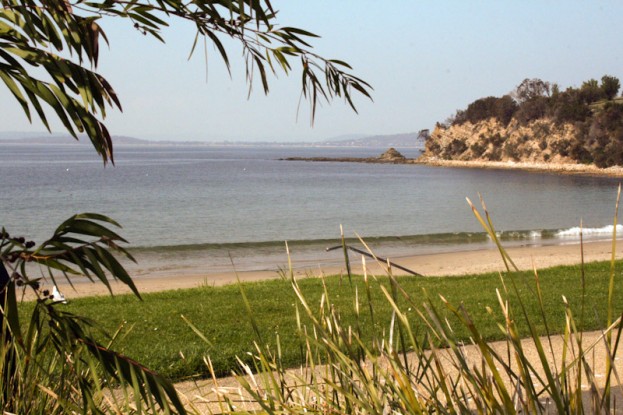 Dine in a stunning water-front location in the seaside suburb of Blackman's Bay just 15 minutes' drive from Hobart's CBD. The Beach Restaurant overlooks stunning Blackmans Bay Beach and provides an extensive menu including fresh seafood and organic Tasmanian produce. The restaurant has a great range of wine, boutique cider and beer on offer and caters to all tastes and budgets. Don't hesitate to sample the prawn dumplings! Enjoy a scenic walk along the beautiful beach after dinner.
9. Etties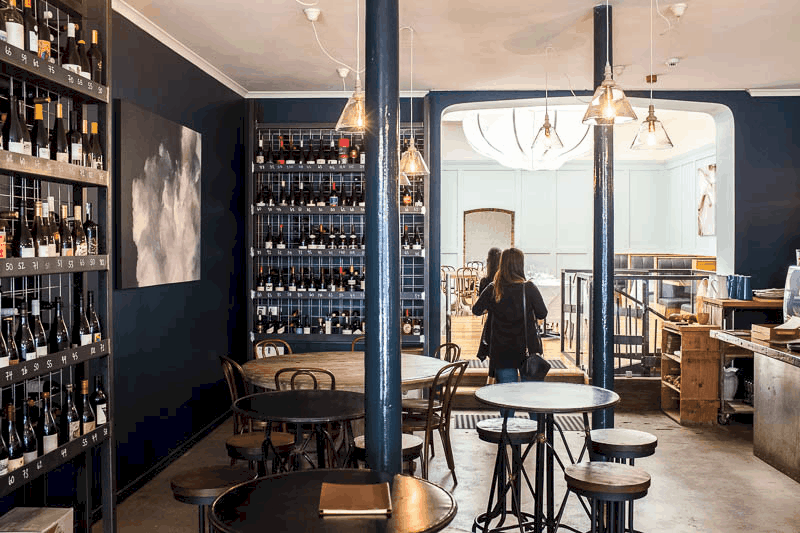 A venue for a cheeky wine from their extensive and well rounded wine list or try something interesting from their menu to compliment your beverage of choice – the staff will be happy to assist with your decision to find the perfect combination. Bookings are Essential on Friday and Saturday nights but is worth the trip during your travels.
10. Republic Bar 
Dine inside or al fresco with a great selection of pub grub, beers on tap,  wines and ciders. Try something from the specials board and check out the gig guide. The Republic Bar is known as one of the best live venues in Hobart with live bands every day of the week.