14 Winter Festivals In Australia You Need To Experience
Our winters are surprisingly cold, but that won't stop us from having unique events and tons of family fun!
When you think of Australia you probably think of golden beaches, tropical rainforests, and gorgeous blue ocean views. This is absolutely what you'll want to see if you're visiting during Australia's peak travel seasons! But what about winter? When it's too cold to swim, does Australia hibernate like a bear waiting for the sun to come back? No, of course not!
If anything it becomes even livelier, and you'll discover tons of unique winter festivals all across the country. Predominantly these winter festivals are held in June and July (which are typically the coldest months), and they're usually oriented around the winter solstice. 
Coming up we have a list of some of the best Australian festivals to add to your road trip itinerary!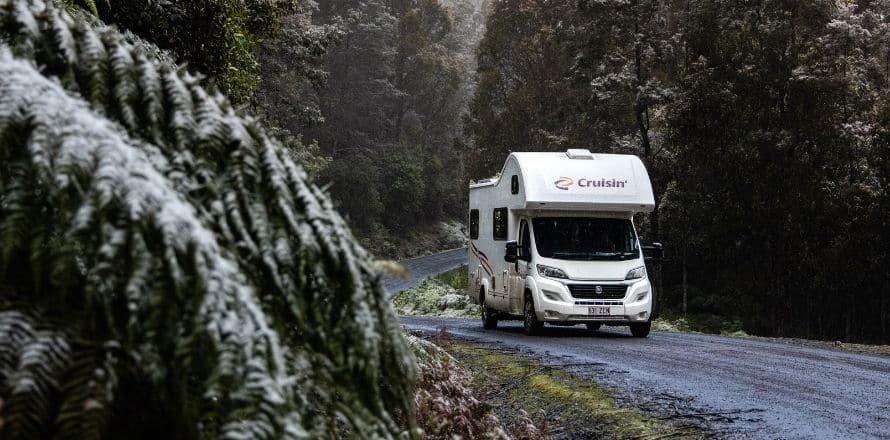 Why Hire A Motorhome In Winter
Comfortable Temperatures
Since the weather is cooler, a winter road trip can feel easier. Winter is also the perfect time to visit the Outback!
Unique Sights
Since the beaches are cold and the weather has dropped we tend to explore more inland destinations. This is the perfect time to discover something new!
Off-Season Travel
Travelling outside of Australia's peak travel times is great because you'll find quieter attractions and destinations!
If you're planning a budget holiday the off-season typically has more affordable motorhome hire rates, and many other things will come down in price as well. So, overall, winter is the perfect time to organise a cheap road trip holiday.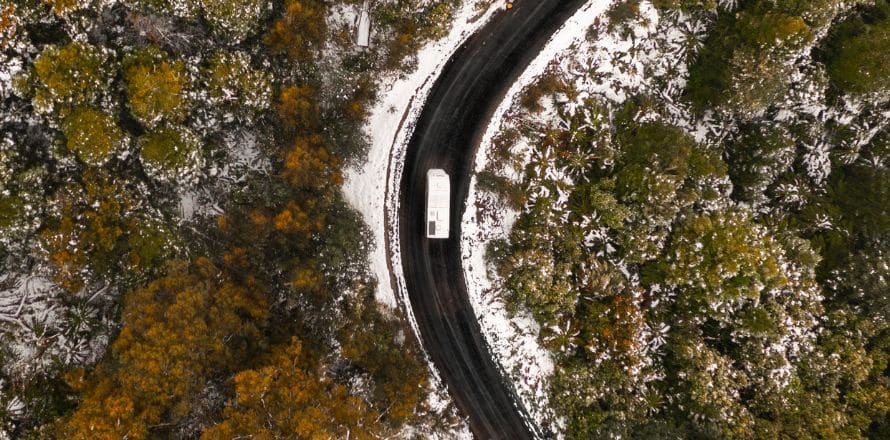 Winter Festivals To Visit On Your Road Trip
June
Dark Mofo, TAS
This winter festival in Tasmania celebrates centuries-old winter solstice rituals, so drop by for a few days or enjoy the full eight days of art exhibitions! You're guaranteed to see a huge range of weird and wonderful events.
Eynesbury Winter Festival, VIC
This is your chance to ice skate and feast on winter treats! This is a festival filled with family fun and a place to enjoy a range of free activities for kids, winter markets, and so much more!
Winter Wine Festival @ Crooked River Wines, NSW
You'll want to take your time at this winter festival in New South Wales. There'll be delicious food trucks, live music, and a huge range of local wines and craft beers to top it all off!
Orange Winter Jazz Festival, NSW
Embark on a weekend getaway filled with boutique food, wine trails, and ambient jazz! This winter festival is set across multiple music venues, and you'll find tons of historic sites to explore along the way.
East Gippsland Winter Festival, VIC
The East Gippsland Winter Festival is a massive month-long event for adults and children alike! You'll be wowed by the huge range of lights, food, music, art, and experiences on offer. Delicious feasts, markets, exhibitions, and workshops await!
Knights Of Fire – Ballarat Winter Festival, VIC
This is a unique event held at Kryal Castle over the school holidays. Head on over for thrilling live events with fiery effects, wizards, knights, and royal monarchs! This event is great for kids and adults alike, so go and create your own magical potions, learn to sword fight, and watch some jester performances!
Mansfield Lantern Festival, VIC
Celebrating the longest night of the year, the Mansfield Lantern Festival is sure to be an action-packed weekend. It's time to watch some live performances, investigate market stalls, taste the local food and wine, and (the highlight of the whole event) join the lantern parade!
National Celtic Folk Festival, VIC
Founded by culture and ignited by passion, this unique winter festival in Victoria focuses on Celtic celebrations. You'll encounter a range of markets, theatre performances, food, themed events, and merrymaking at a festival that's highly oriented around Irish and Scottish heritage.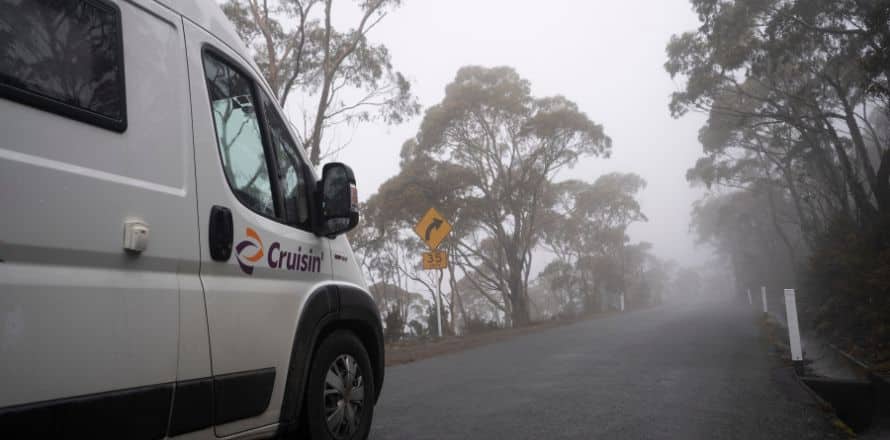 July
Huon Valley Mid-Winter Festival, TAS
Celebrate Tasmania's apple-picking history with the Huon Valley Mid-Winter Festival! The state flocks to the region for exciting folk-funk bands, costume competitions, and the iconic Big Willie Burning Man.
Winterfest, NSW
For lovers of history and fantasy fiction alike, this is sure to be the best winter festival in NSW! Head on out to Hawkesbury and enjoy two days of festive action, with medieval jousting and combat, dazzling mermaids, and archery ranges.
Kiama Winter Festival – Ice Skating by the Sea, NSW
With igloos, food trucks, art, light shows, and ice skating, this is the perfect event for families! This festival is absolutely a must-see for travellers doing the Grand Pacific Drive.
Jumpers and Jazz in July, QLD
This winter festival in Queensland celebrates the region's quirky culture of knitting jumpers onto trees. Set across ten days, this is your time to enjoy an art festival with local crafts and music.
Snowflakes in Stanthorpe, QLD
Stanthorpe is the coldest town in Queensland, so you're guaranteed to find snow here! Enjoy a range of street stalls and entertainment and then make your way over to the snowgrounds for tobogganing and snowball fights.
The Tassie Makers Winter Festival, TAS
This is the largest craft festival in Launceston – it's also set indoors so you'll be able to escape the cold! Be prepared to spend a few hours browsing the huge range of handmade arts and crafts.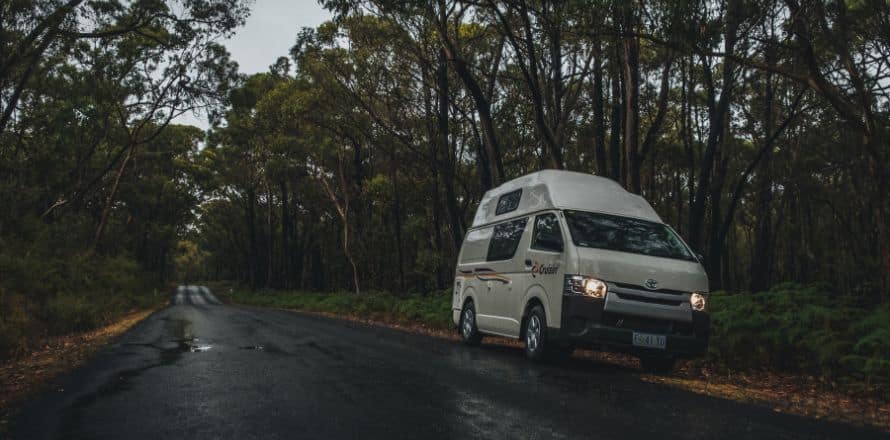 Are You Ready For Your Winter Holiday In Australia?
With a motorhome hire in Australia you're free to go anywhere you like! There's such a huge range of festivals, so why not visit a few of them whilst you're in the area?
Our country is known for its sunshine, but don't be fooled into thinking it's hot even in winter! Not sure what you should pack? Check out our packing list so you can rest assured that you have everything you'll need to stay warm and dry! We've also got some bonus advice about packing for a long road trip and tips for planning a budget-friendly motorhome holiday.
Now it's time to book your winter holiday in Australia! Call our friendly reservations team on 1300 664 485 or check out our website to see the motorhomes we have available at our branches.