5 Must-Do Activities for Your Short Sydney Escape
If you're planning a road-trip in Australia, don't hesitate to pencil in at least 24 hours in Sydney, Australia's most famous metropolis. The city and surrounds has a myriad of activities, great nightlife and iconic beaches to explore. Here are 5 must-do activities for your Sydney adventure that will fit into even the most whirlwind of itineraries!
1. Take a tour of the Sydney Opera House

A visit to the Sydney Opera House is practically a rite of  passage for travellers visiting Sydney. Most will just grab the iconic photo from outside the building but a tour will allow you to go beyond the famous facade and behind the scenes of the country's most famous
man-made structure. Image via Wikimedia Commons.
2. Climb the Sydney Harbour Bridge for amazing views
If you're not scared of heights and have a taste for adventure than the Sydney Bridge Climb is just the activity for you. Book your climb in advance and get ready to experience majestic views of the harbour from 134 metres above sea level. Image via Wikimedia
Commons.
3. Lap up the surf culture at Bondi
World renowned Bondi Beach is a must visit, if only to say you've been! The beach itself is the set of a popular local TV series Bondi Rescue and is famous for its laidback surf vibe. For the ultimate Bondi encounter, visit during the summer months and take a dip in Bondi Icebergs overlooking the beach. Image via Wikimedia Commons.
4. Catch the ferry to Manly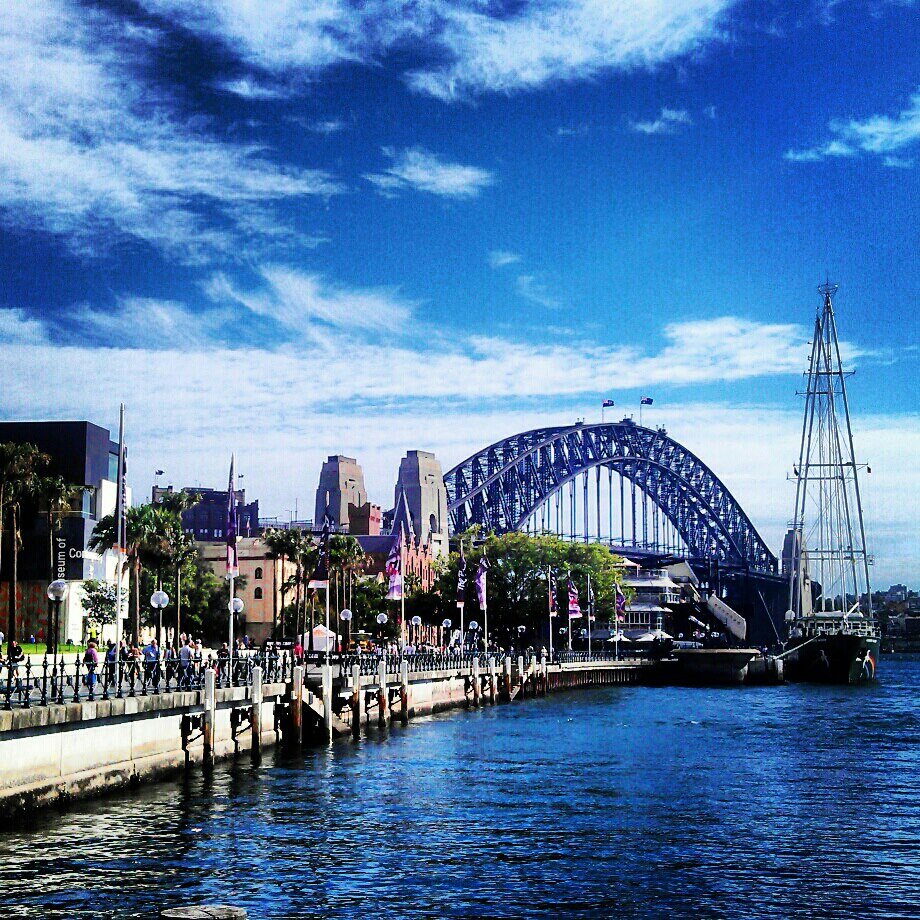 The hip and happening suburb of Manly is an easy ferry ride from Sydney Harbour and offers beautiful views of the Opera House
and bridge as you pass by. This experience is a great way to capture the perfect photo of the bridge and harbour. Spend the afternoon lost in the boutique stores of Manly, take a dip at the beach and have a long and leisurely lunch alfresco at one of the urban cafes.
5. Explore 'The Rocks'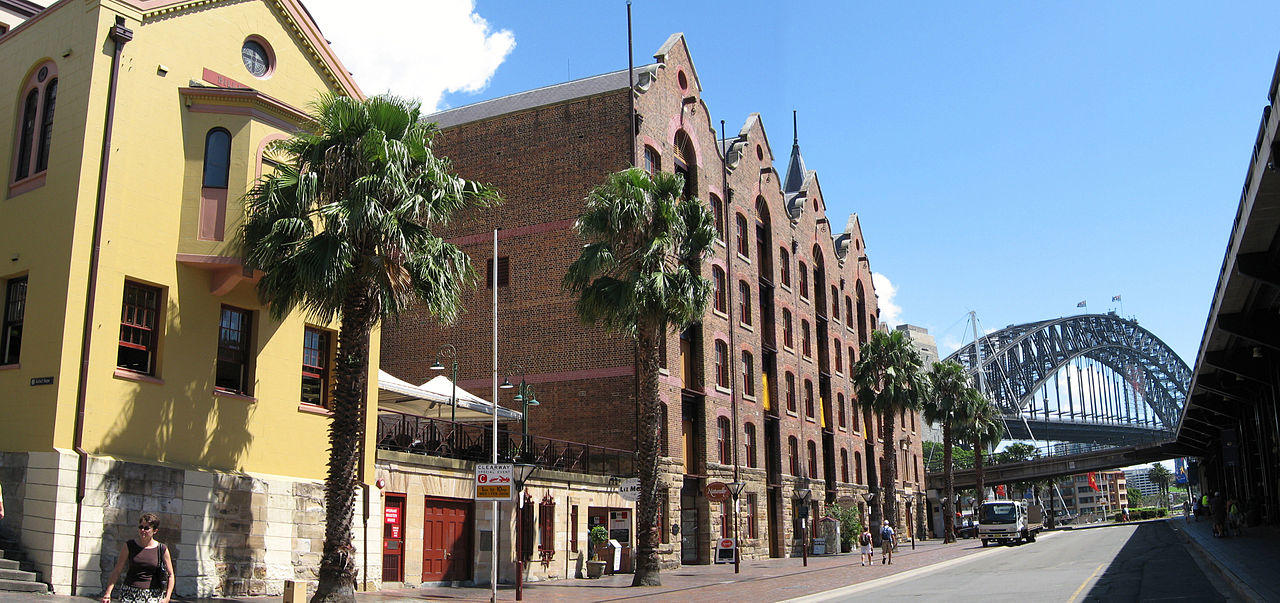 Nestled under the Sydney Harbour Bridge you will find "The Rocks", the oldest area in Sydney and perhaps the most stylish. Spend a
few hours discovering the hidden gems of the area and drinking coffee at the uber-cool cafes. The area is popular in the evening thanks to its cutting-edge nightlife and restaurants serving a range of cuisines. Image via Wikimedia Commons.
If you want to enjoy a motorhome hire holiday in Sydney, don't hesitate to contact our reservations team today on 1300 664 485.