5 Reasons Kids Love Motorhome Adventures
If you're looking for a holiday that will entertain your kids all day long, look no further than an on-road campervan adventure with Cruisin'. Here are 5 reasons why the youngens will love the freedom and flexibility of travelling by camper in Australia.
1. There is always something new to look at 
On a self-drive Australian adventure there is always something exciting happening, whether it is a beautiful landscape speeding by just outside  your window or an unexpected day trip to a corner of the country you didn't know existed. The kids will love the constant distraction of travelling by camper and will always have something new to stimulate their young and curious minds!
2. They will make new friends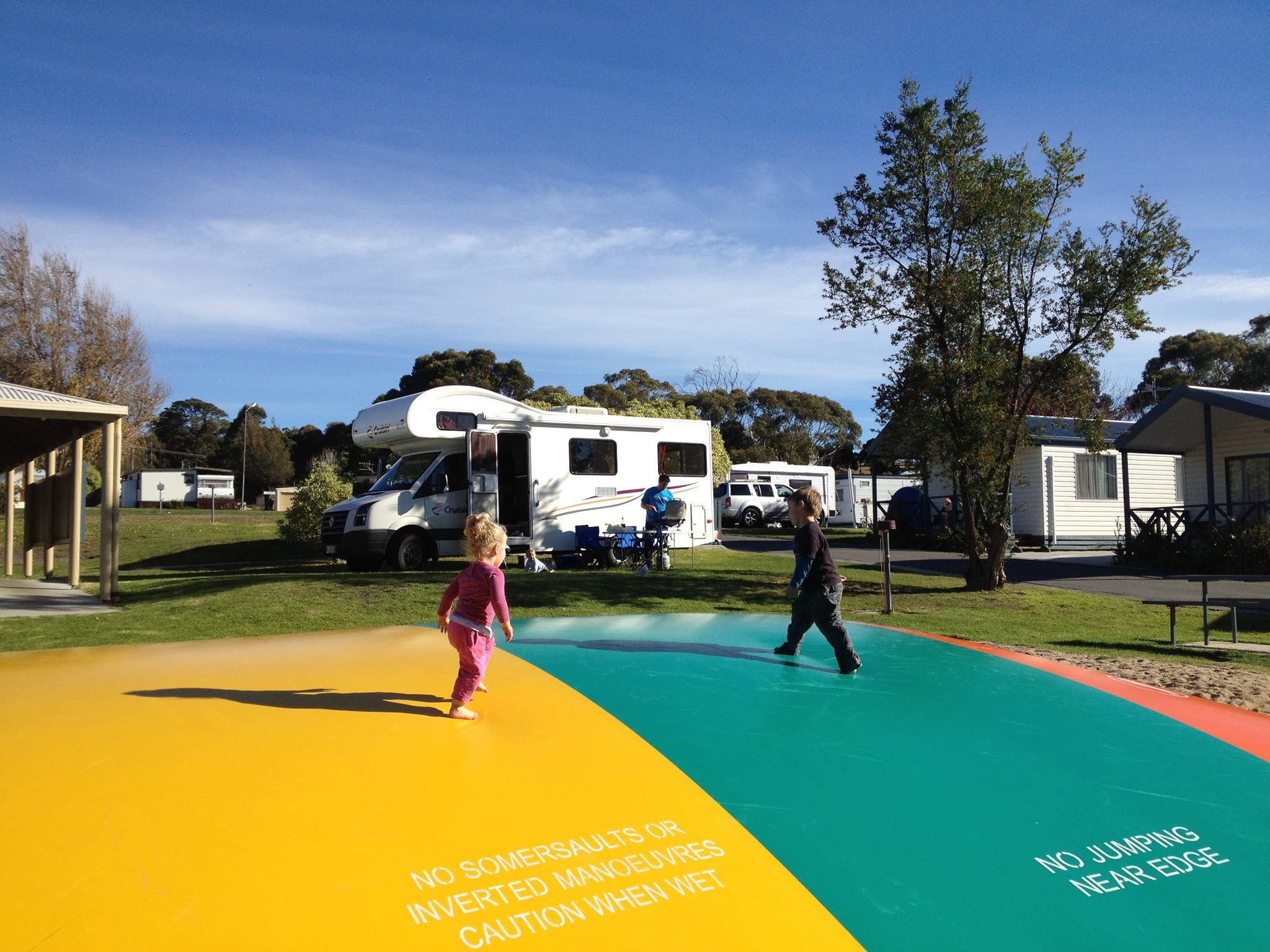 Caravan Parks are famously convenient for meeting new people and developing life-long friendships. Many of them have great facilities for kids including playgrounds, game areas and even jumping cushions. Let your kids play with their new friends while you have some adult time with their parents. They'll be within the secure walls of the caravan park and you won't have to worry about them going far from sight.
3. It is a new and exciting adventure
How often do kids get to stay in a home on wheels? The novelty of travelling in a motorhome is entertainment itself for adults and kids alike. Let them explore the nooks and crannies of the camper and enjoy their excitement as they experience this new encounter for the first time.
4. They get to experience the best of the great outdoors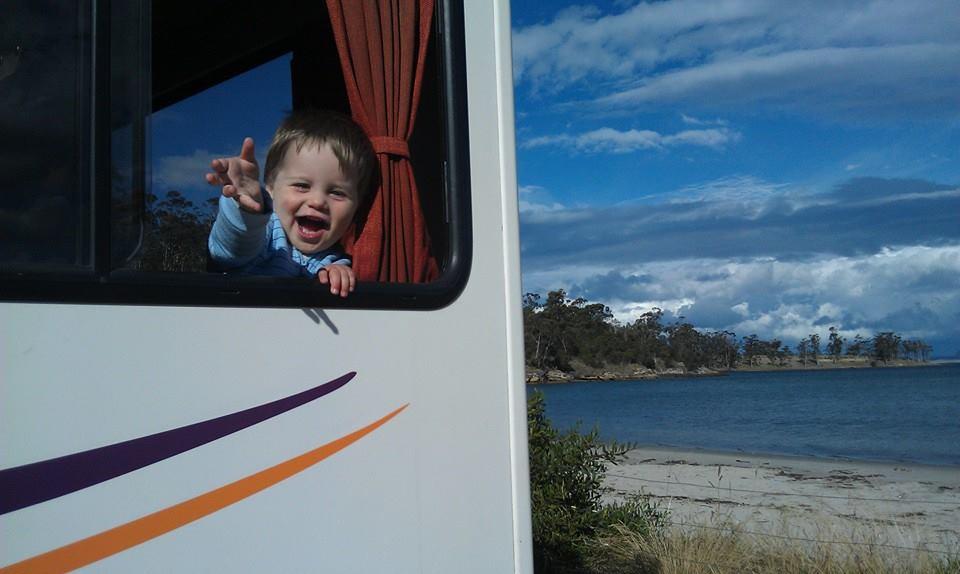 Travelling in a camper means spending quality time out and about in the Great Outdoors. The kids will love running free in some of Australia's prime natural environments, whether it is a beach or in the middle of the outback. Teach them about the country's varying landscapes, wildlife and history.
5. They'll have all the comforts of home with them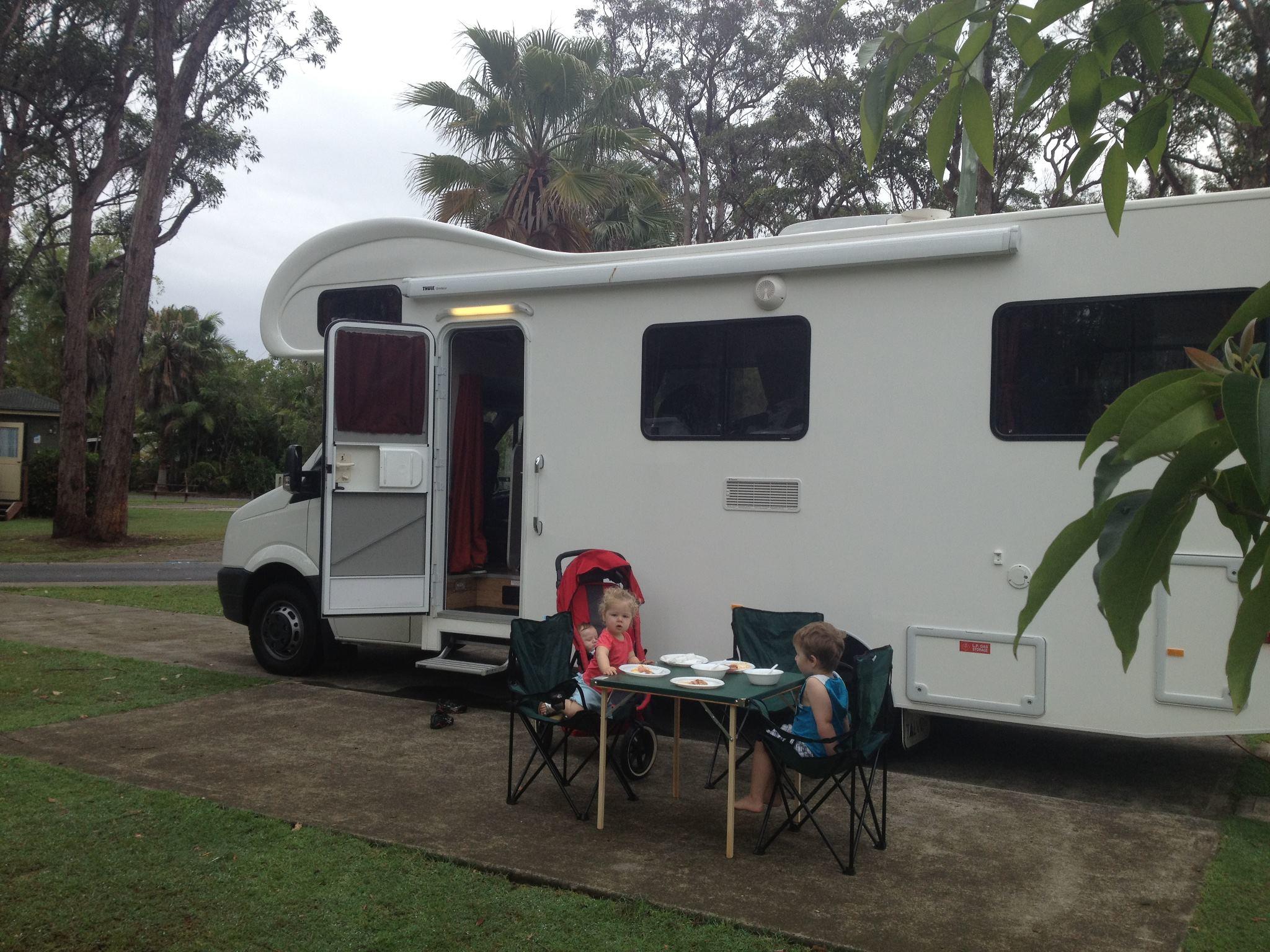 After a long day of running around and exploring, everyone in the family with have access to home-comforts. Cook the kids dinner and sit them in front of the on-board television complete with a DVD player for their favourite movies. Afterwards, tuck them in bed and enjoy some alone time outside under the stars with a glass of wine.
What are your favourite tips for travelling with kids?