Australia's Top Chocolatiers​
With Easter just days away, chocolate is not far from everyone's mind. We know that many of you are travelling over the festive season and have come up with some of this country's prime chocolatiers to visit along the way. Sample mouth-watering dark chocolate, get a first-hand glance at the chocolate-making process and take home a treat or two to delight everyone in the family. Easter is the ideal excuse to indulge and you won't be disappointed with our collection of sweet treats to suit all tastes and budgets!
Tasmania
Bruny Island Chocolate Company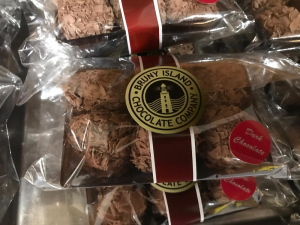 As you explore your way through Bruny Island, make sure to stop off at the Bruny Island Chocolate Company. With the locales boasting "the best fudge in Tasmania", Bruny Island Chocolate Company will surely fix your sweet tooth cravings. All of their fudge can be sampled so you can find the right one for you or your family for the rest of your campervan holiday.
Bruny Island Chocolate Company
Address: 53 Adventure Bay Road, Bruny Island
Tel: (03) 6293 1456
Norman & Dann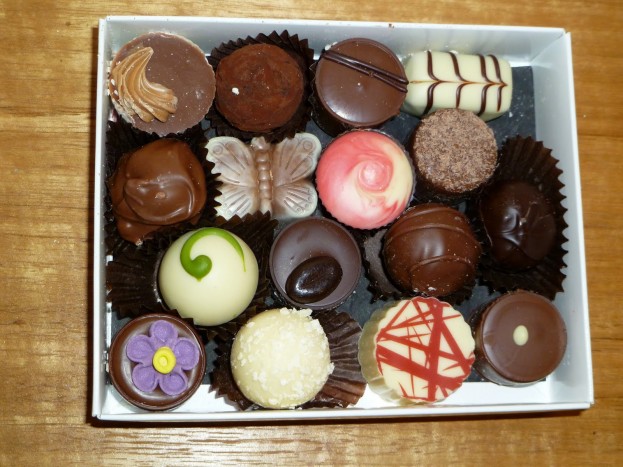 Nestled in thriving Salamanca Market in Tasmania's scenic capital of Hobart you will find the hidden gem of Norman &Dann. This boutique chocolaterie sells a range of delicious hand-made chocolates in all shapes and sizes. Take home your own customized chocolate box or admire one of the many intricately hand-crafted chocolates. In the store you will find a range of tantalizing coffee blends and kitchen wares to cater to your every kitchen needs. Anyone visiting Salamanca in the upcoming weeks shouldn't miss this bustling boutique, even if it's just
to drink in the magnificent aroma hanging in the air.
Norman & Dann
Address: 6/33 Salamanca Place, Battery Point, 7004
Tel: (03) 6223 4777
Mayfield Chocolates Australia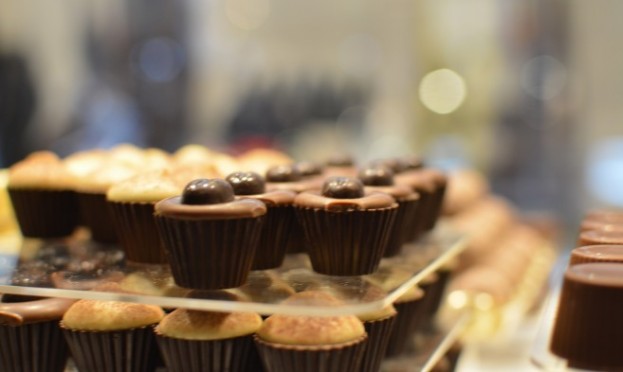 If you're a sweet-tooth seeking a true blue Aussie chocolate experience, we have just the thing for you! Mayfield Chocolates are bursting with authentic Australian flavours including the delicious Rainforest Lemon Myrtle Ganache with rich green lemon myrtle bursting from its centre! Sample the rich flavours of the Coffee Queenslander with its alluring dark rum and coffee ganache or try the Wattle Log with Australian roasted wattleseed in white chocolate. This magnificent boutique de chocolat is located in beautiful Brisbane and gives you the opportunity to pack your own take-home box! Mayfield Chocolates also sells dairy free and vegan chocolates.
Mayfield Chocolate
Address: 155 Wickham Tce, Spring Hill, 4000
Tel: (07) 3832 1832
Poppy's Chocolate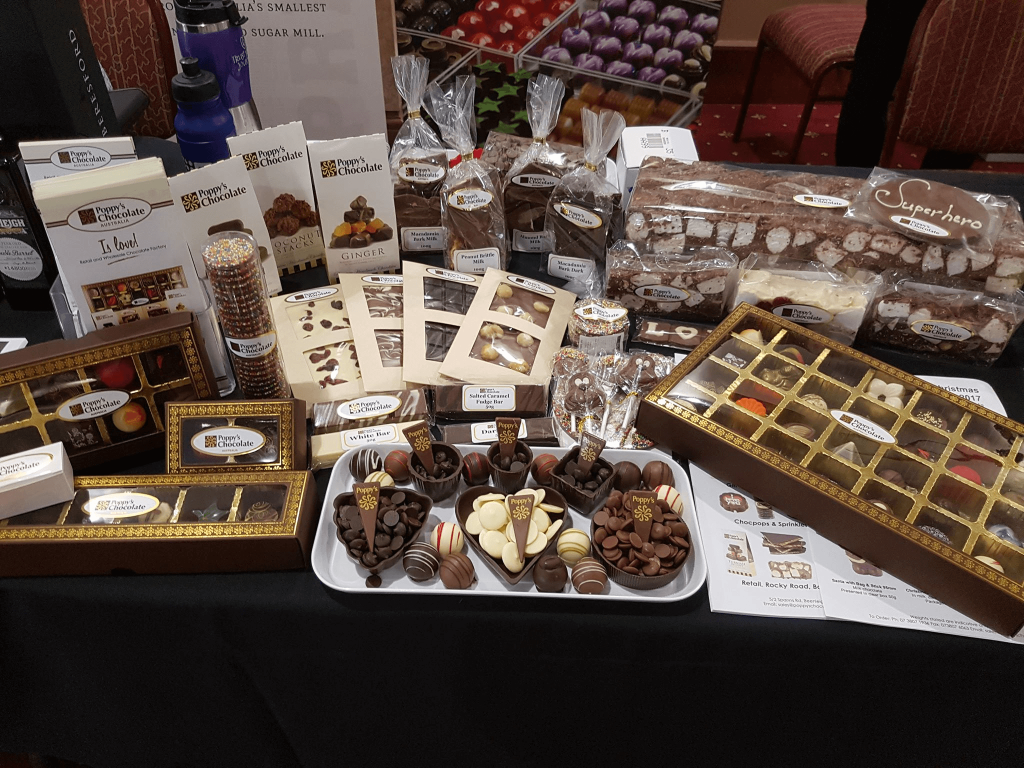 Not only is the chocolate at Poppy's chocolate amazing, but you can watching the chocolatiers make it during the week! This chocolate factory located in Beenleigh has everything from chocolate bark to Hampers and everything in-between. Poppy's also provides tours of their factory and the opportunity to get your hands dirty with chocolate making classess for everyone.
Poppy's Chocolate
Address: 5/2-12 Spanns Road, Beenleigh, 4207
Tel: (07) 3807 1936
Cacao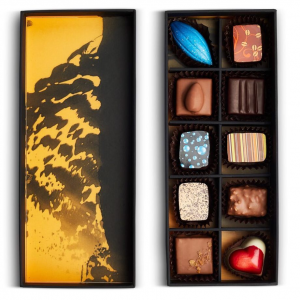 From the very beginning Cacao have always had one goal and that is to produce the best quality chocolates, macarons and french pastries. The chocolate is not only delicious, but is so visually pleasing that you may not want to eat it. If you happen to be around Cacao during Easter make sure to stock up on their 3 Little Chicks or Easter Hamper.
Cacao
Address: 2 Kembla Street, Cheltenham 3192
Tel: 1300 258 828
Bibelot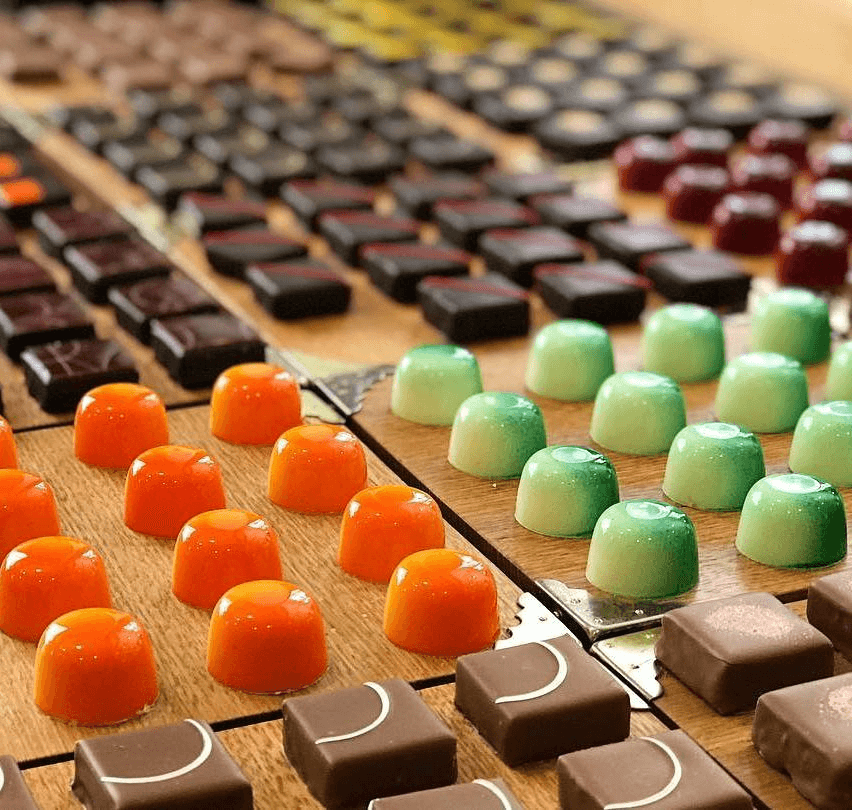 Bibelot is your one-stop shop for all things sweet; an artisanal pâtisserie, gelateria, coffee bar, chocolate shop, high tea salon and a library of coffee table books for any dessert aficionado. Bibelot stays true to the classic French patisserie-style of chocolate and focuses on combining high-quality ingredients with delicate flavours. Sample their range of Macarons including the popular salted caramel macaron, salivate over the choices of Bonbons or pair one of their delicious cakes with a cup of hot chocolate. Bibelot is a must see if you're in Melbourne.
Bibelot
Address: 285-287 Coventry Street, South Melbourne, 3205
Tel: (03) 9690 2688
Nina's Chocolates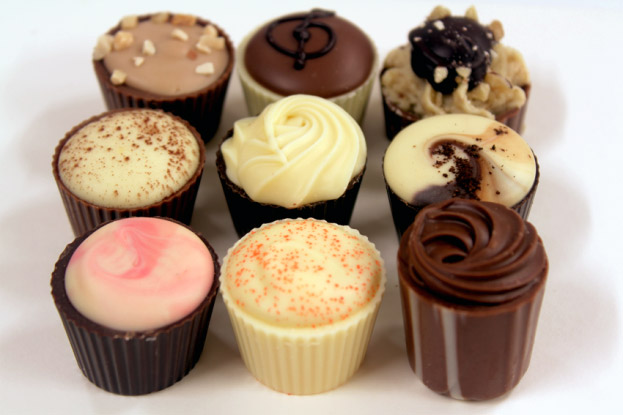 This multi-award-winning chocolaterie creates over 150 handmade chocolates including wow-inducing cream/liqueur truffles, pralines, and enchanting soft-center creams. These light and fluffy chocolates come intricately presented in charming boxes wrapped with bows and make for a fantastic present for a loved one. Sample the fresh cream ganache from their Small Cup Range, try a nut-based praline or savour the comprehensive range of fresh cream and butter ganaches, nougat, fudges, glace fruits and exotic centres including chilli! Find Nina's amongst the hustle and bustle of Gymea in Sydney.
Nina's Chocolates
Adddress: 27 Gymea Bay Road, Gymea, 2227
Tel: (02) 9526 67770
Lindt Cafe Sydney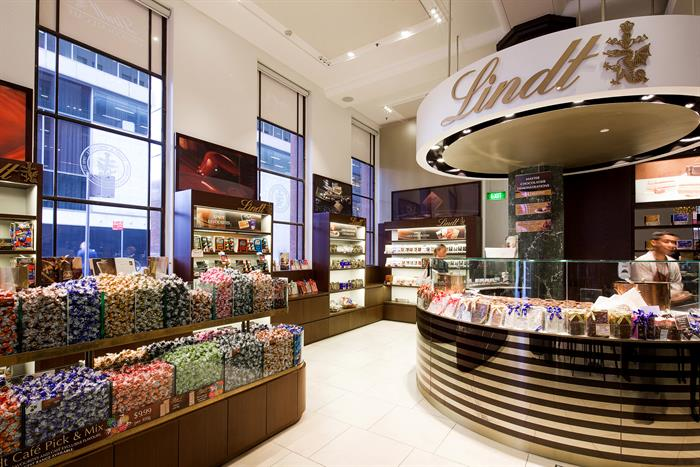 If you're in Sydney during your holiday then make sure to pay a visit to the Lindt Cafe in Sydney. The Lindt cafe has a wide range of chocolates for you to choose from, as well as desserts, coffee's and cakes all made from Lindt chocolate. Make sure to block out a good amount of time while you're here as the selection will have you feeling like a kid in a candy store.
Lindt Cafe Sydney
Address: 53 Martin Place, Sydney, 2000
Tel: (02) 8257 1600
South Australia
Haigh's Chocolates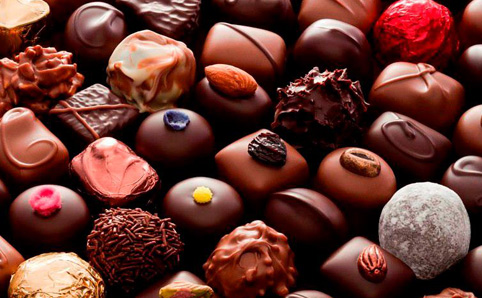 This family-owned chocolate business is a true Australian classic and easily located in South Australia, Victoria and New South Wales. You'll never want to leave the store once you've sampled their range of hard and soft-centered milk chocolate, dark chocolate and truffles. Sample the gourmet range featuring the classic scorched almonds and delectable Milk Assortment. All chocolates produced at Haigh's are ideal for gifts as they come charmingly wrapped and ready to delight your loved ones!
Haigh's Chocolates
Address: Shop 17 Central Market Arcade, Victoria Square, 5000
Tel: (08) 8212 2511
Just Bliss
If you love the finest ingredients and the most delicate flavours, then Just Bliss is a must stop. This family business is located just off Rundle Mall in Adelaide and specialises in hand-made chocolates using premium couverture. Their Almond Blossom 10 piece box is the perfect gift for Easter, or try your hand at their Handcrafted Dark Gin & Tonic Truffles.
Just Bliss
Address: 5/38 Gawler Place, Adelaide, 5000
Tel: (08) 7225 4872