Preparing for your motorhome holiday
You've just booked your dream motorhome and are getting excited for a brand-new adventure! What's next?
For some, preparing for a holiday is almost as fun as the holiday itself. They prep, plan and pack weeks ahead of schedule. Others tend to wait until last minute, happy to go more with the flow. Whatever your style, it's always a good idea to research and make a checklist ahead of your trip.
You should do some essential things ahead of your motorhome holiday, so we've assembled a list of tips & tricks.
WHERE TO GO
Things to consider when choosing your destination should be weather, culture, budget & accessibility. Research the things you'd most like to do and make a bucket list of activities!
If you need some inspiration, we suggest heading over to https://www.australia.com/en/trips-and-itineraries/trip-planner.html  for great road trip suggestions.
Another good tip is to check out state specific hashtags on Instagram – you can find great spots you never knew existed by scrolling though social media!
We have some great blogs & guides that are updated weekly:
https://www.cruisinmotorhomes.com.au/blog/
https://www.cruisinmotorhomes.com.au/australian-road-trips/
WHERE TO STAY
There are reasonably priced holiday parks all over the country, as well as national parks and iconic scenic reserves.
Holiday parks are a great option for families thanks to the extra facilities and easy ability to mingle with other children.  There are three major chains in Australia – Discovery Holiday Parks (G'Day Parks), Big 4, Ingenia Holiday Parks, NRMA Holiday Parks and Family Parks. Chose these options if you want the luxury of a large kitchen, living areas, games room, laundry, playground, and toilet/shower block.
National parks are great for more natural environments and green open spaces. These are reasonably priced, and the cost usually goes right back into looking after the park and its wildlife. Some national parks will allow campfires, and some will not, so that's something to look out for if you want a traditional camping experience outside your motorhome.
If you're interested in the idea of camping remotely, check out our state-based list here:
Melbourne  | Sydney | Tasmania | Queensland
However you decide to camp, it's good to book ahead of time – especially during peak periods. If you're travelling with a degree of spontaneity, download one or more of these apps – they're good for choosing and booking suitable campsites.
WikiCamps Australia
Camps Australia Wide
Campermate
Aircamp
WHAT TO PACK

Appropriate clothing for all weather conditions is a necessity. If you're visiting warm Queensland, don't neglect packing knitwear & a jumper. For the typically cooler Tasmania, it's also essential you prepare for warm weather and high UV rays.
Sometimes you will want to spend the day or night relaxing in your motorhome, so bring some books, games and DVDs. There is plenty of overhead storage to store them and access them easily!
At times, you will be in and out of your motorhome, so it's best to bring a pair of slides that you can easily slip on and off if you're in wet or muddy conditions.
It can be frustrating when you realise you've forgotten your sunglasses or important charging cables - prepare a list in advance and check it twice!
Everyone has different ideas on what essentials and luxuries to bring along with them during their motorhome holiday.  Packarooo is an excellent app to download before your holiday. They have designed designated travel checklists to fill out and check off.
We've compiled a more detailed list of essentials that are important to pack:

https://www.cruisinmotorhomes.com.au/travel-information/what-to-bring/
PRE-HOLIDAY SHOPPING
Our motorhomes & campervans come with all the necessary equipment you should need to cook and clean comfortably. Prior to your trip, it's strongly advised to make a meal plan!
Right before you're ready to go, shop for your food, drinks, and snacks. Your motorhomes fridge will be cold when you arrive - so why not fill it before you leave!
Pack everything you would use on a typical day at home. Coffee, tea, milk, sugar, condiments, bread, and juice are a good start!
Want some ideas on what to cook? Check out our tried and tested meal ideas: https://www.cruisinmotorhomes.com.au/articles/easy-motorhome-meals-that-feel-first-class/
WATCH OUR USER GUIDE
Don't get stuck searching for a switch or wondering how to use the television! Before you take off, be sure to head to our YouTube channel and watch the appropriate instructional videos: https://www.youtube.com/cruisinmotorhomes
MAKE AN IMPRESSIVE PLAYLIST
Solo travellers, couples, and families – most will agree listening and singing along to music is half the fun of being on the road! It can be a nuisance when you unexpectedly lose reception and you haven't pre-downloaded your music. Collaborate with your crew and compile a long and fun playlist full of old and new favourites.
Here is one we prepared earlier!
https://open.spotify.com/playlist/5UMpmJ4LRPyOeTqKR9jCTF?si=75hfO8T9Quyaxcmsyid6DA&dl_branch=1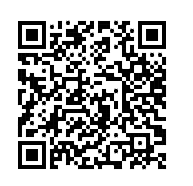 Once you've planned your adventure, get ready to make a lifetime of memories. After one motorhome holiday, you'll likely do it over and over again! There is something so special about seeing new places via you're very own home on wheels.
Make sure to tag us in your Cruisin' adventures @cruisinmotorhomes– we can't wait to see what you've been up to!