Top 10 Activities To Do With Children In Tasmania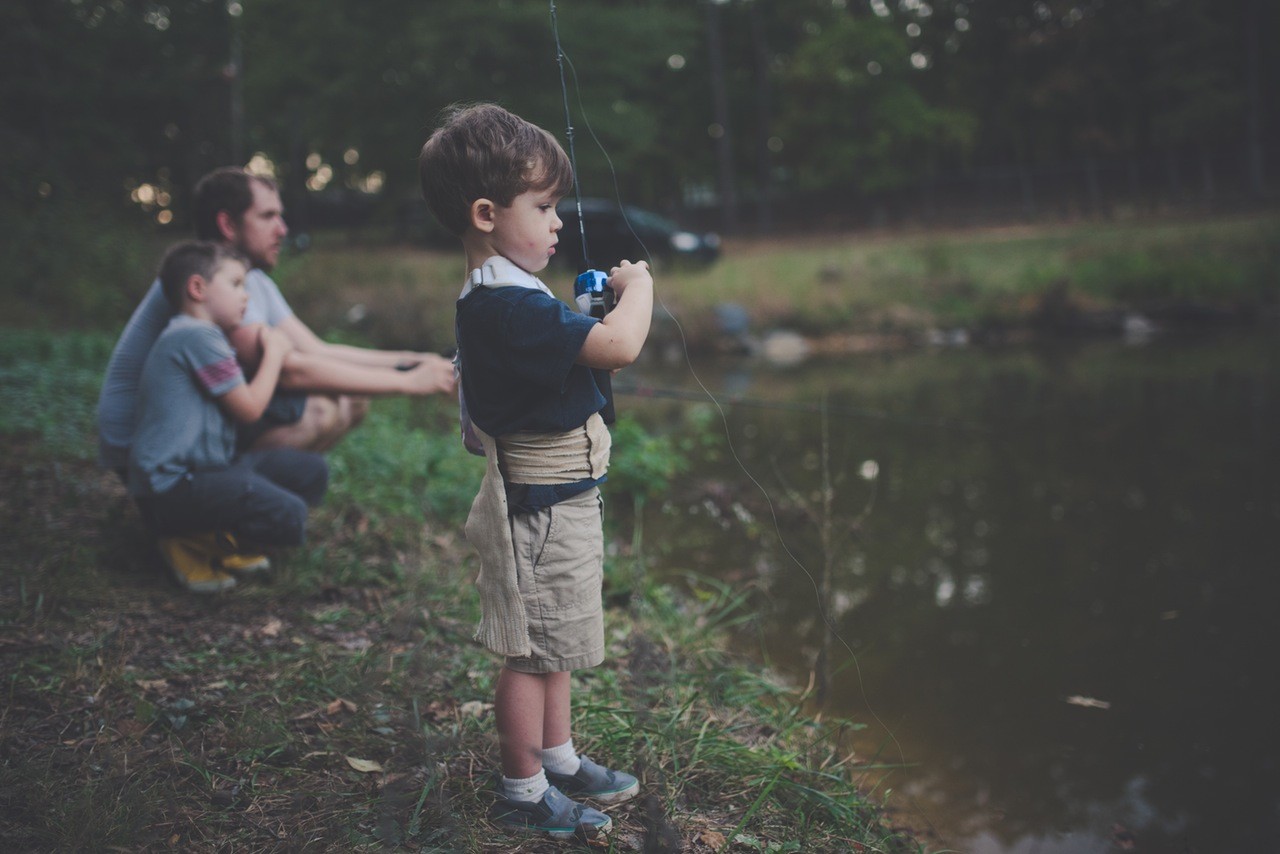 While Tasmania has always been thought of as a romantic getaway for couples, it's also a great place to go with kids. Combining the breathtaking scenery, relaxed nature, and endless activities, Tasmania is the perfect place to travel as a family.
We have compiled a list of our top 10 activities for kids while you are travelling around Tasmania. This list caters to little and bigger kids, and will sure to please everyone.
ZooDoo

Opening Hours: 9.00am– 5.00pm7 days per week
Address: 620 Middle Tea Tree Rd, Richmond Tas 7025
Phone: 03 6260 2444
Website: www.zoodoo.com.au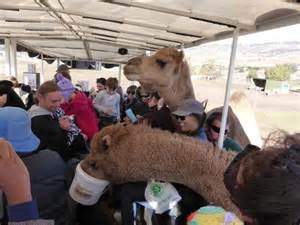 At Zoo Doo there are daily animal presentations held at 11. 00am and 2. 00pm every day. You will be able to see the animals (lion, Tasmanian devils, reptiles) being fed and may even be able to join in and feed some of the animals and pat them too.
Included in the entry fee is a Safari Tour. This is a bus that takes you into where the larger animals (Ostriches, Camels, Zebras and more) that you can hand feed if you want to. But be ready they are always hungry and ready to run just as fast as the bus when they hear it coming. They love their food.
You can also get up nice and close with some of the animals by taking a walk through the Native Park, Farm Yard or Bird Avery areas.
There is an indoor play land for the children whilst mum and dad sit down to have a coffee and a rest.There is also the opportunity of an animal encounter with your favourite animal where a keeper will be with you to feed and play as well as a photo taken for you to keep. Just ask upon entry or organise beforehand by calling them if this is something that interests you.
Old Hobart Town
Opening hours: 09. 00am – 5. 00pm 7 days
Address: 21A Bridge Street, Richmond TAS 7025
Phone: 03 6260 2502
Website: www. oldhobarttown.com.au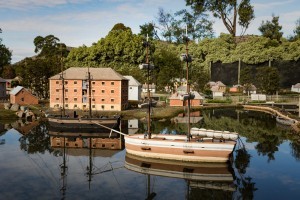 Old Hobart Town is a model village that is set up to look as it was in real life back in the 1800's. Andrew and John Quick designed and hand crafted all of the building models individually to create the village to look very similar to what it was  in the 1800's, including the vegetation and various soil types such as the gravel, sand moss and twigs around the buildings to give the authenticity of a natural environment from that era.
There are also over 500 figurines that were individually handcrafted to add to the model village to give a view of scenarios in everyday life with some humorous and sombre times of living in the 1800's.
This Handcrafted work has been placed together very carefully and passionately by the owners who have researched from historical pictures and archives to achieve the best handcrafted model village you will see.
Sea Horse World
Opening Hours: December – April 9: 00am – 4: 00pm May – November 9: 30am – 3: 00pm
Address: Shed 1A Inspection Head Wharf, 200 Flinders Street Beauty Point Tasmania 7270
Phone: 03 6383 4111
Website: www. seahorseworld.com.au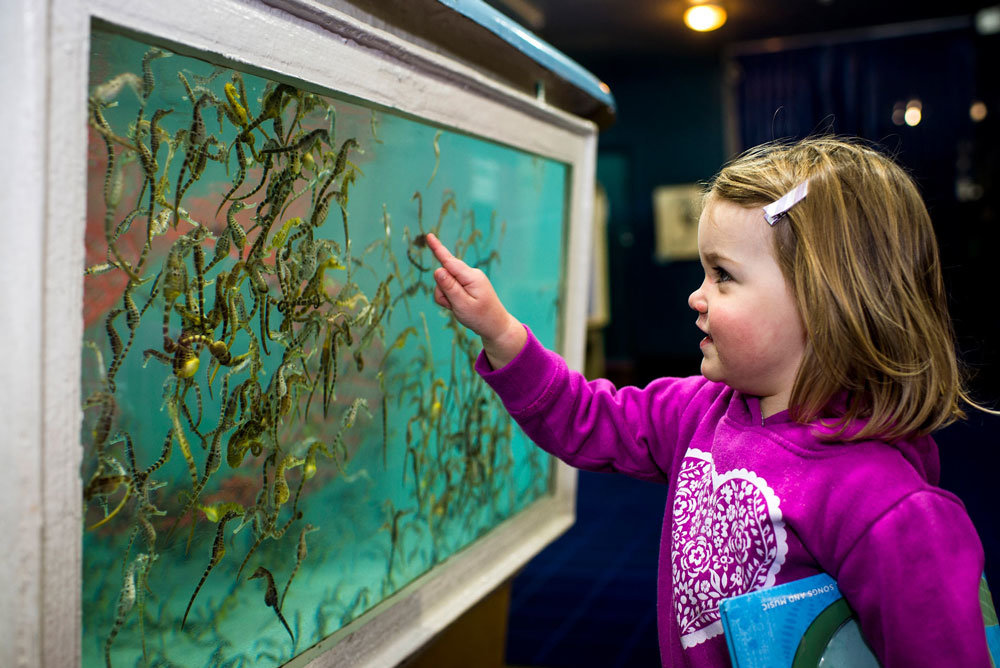 Sea Horse World was first created to farm seahorses for medicinal purposes to sell to the Chinese market. This reduced the pressure on Seahorses being over fished. The market price was very competitive and the cost of farming the seahorses was too high for us to compete in the unregulated wild farming market.They are now breeding seahorses for not only conservation but the marine ornamental market. The seahorses go into some beautiful aquariums all over the world and your local pet shops.
At Sea Horse World it's all about education and experiencing the amazing demonstration of birth through to adulthood.
There is a 45 minute tour where you will learn all about different species of seahorses and sea dragons and see them in all different types of environments.
Launceston Cataract Gorge
Opening Hours: The chair lift, cafe and restaurant are open everyday from 9:00am, the gorge itself is open anytime with the pool, picnic and walking areas.
Address: To get there you follow the signs from York Street and Fredrick Street to the first basin.
Website: www.launcestoncataractgorge.com.au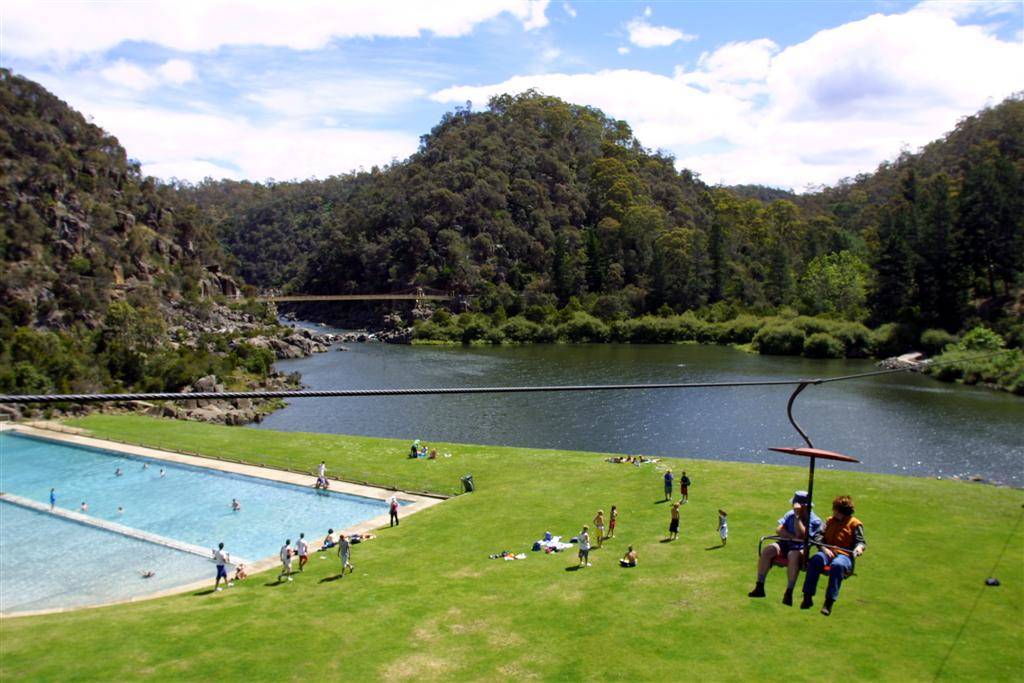 The Cataract Gorge has amazing walking tracks and scenery that is highly recommended to View. By hopping on the chairlift that operates each day you will get to take in the glorious scenery, fresh air, and views of the surrounding mountains, water and well-manicured gardens that surround the gorge pool and cafes.
Airtime Launceston
Open Hours: 10am – 5pm
Address: 23 Racecourse Crescent Launceston 7250
Phone: 1300AIRTIME
Website: www.airtime360.com.au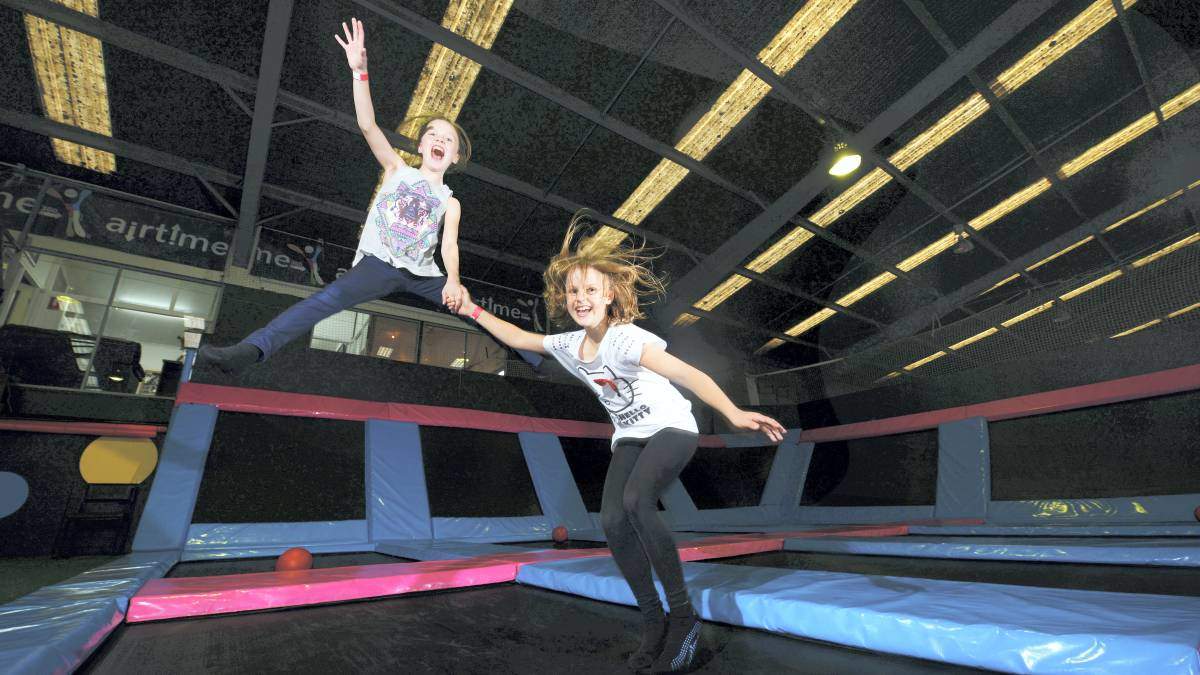 Airtime 360 is a huge indoor trampoline centre, it has 3 different areas where you can let the kids go absolutely bonkers and use up all that extra energy they have especially when you are on holidays.  The Tower area – is a massive freestyle room full of trampolines across the floors and walls that the children can freely jump all over.
Basket Ball Hoops area – there are two basketball hoops located within the tower area that they will be able to get a lot of amazing slam dunks and lots of other tricks they have always wanted to try.
Dodge ball Arena – there are weekly dodge ball tournaments on that you may be lucky enough to witness or even join in with the fun.
Penny Royal Adventures
Open Hours 10am – 4pm
Address: 1 Bridge Rd Launceston
Phone: 03 6332 1000
Website: www.pennyroyallaunceston.com.au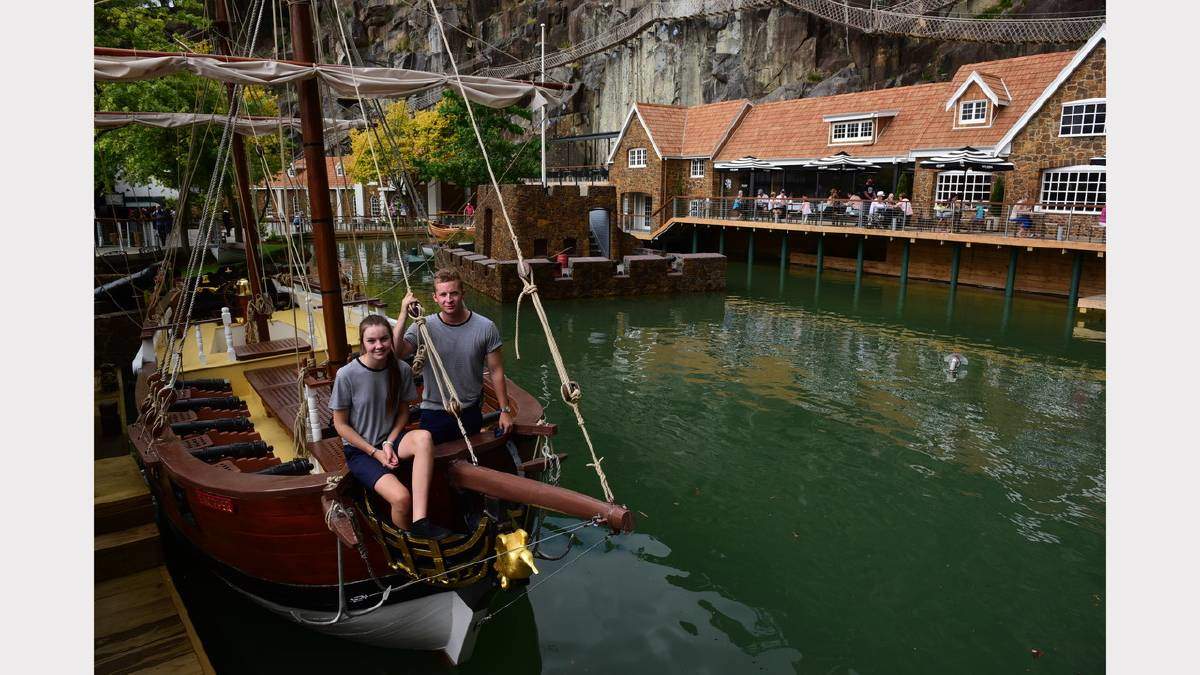 Penny Royal adventures will keep you and your family entertained for a good part of your day. Inside the park some of the highlights are indoor and outdoor rock climbing, 100 meter zip line, gold panning, remote controlled boats, dark ride adventures, a ghost tour and also some live cannon firing.
For mum and dad there is also a restaurant, café, wine bar, cellar door and onsite brewery. Kick back and relax with some great Tasmanian Beer or Wine
It's located right next door to the Penny Royal Leisure inn so if you felt like a night of luxury in a suite you would be able to stay there and head back for more fun the next day if you needed to keep the kids entertained.
Tazmazia
Open Hours: Open 7 days 9: 00am – 5pm
Address: 500 Staverton Road Promise Land, 7306
Phone: 03 6491 1934
Website: www.tazmazia.com.au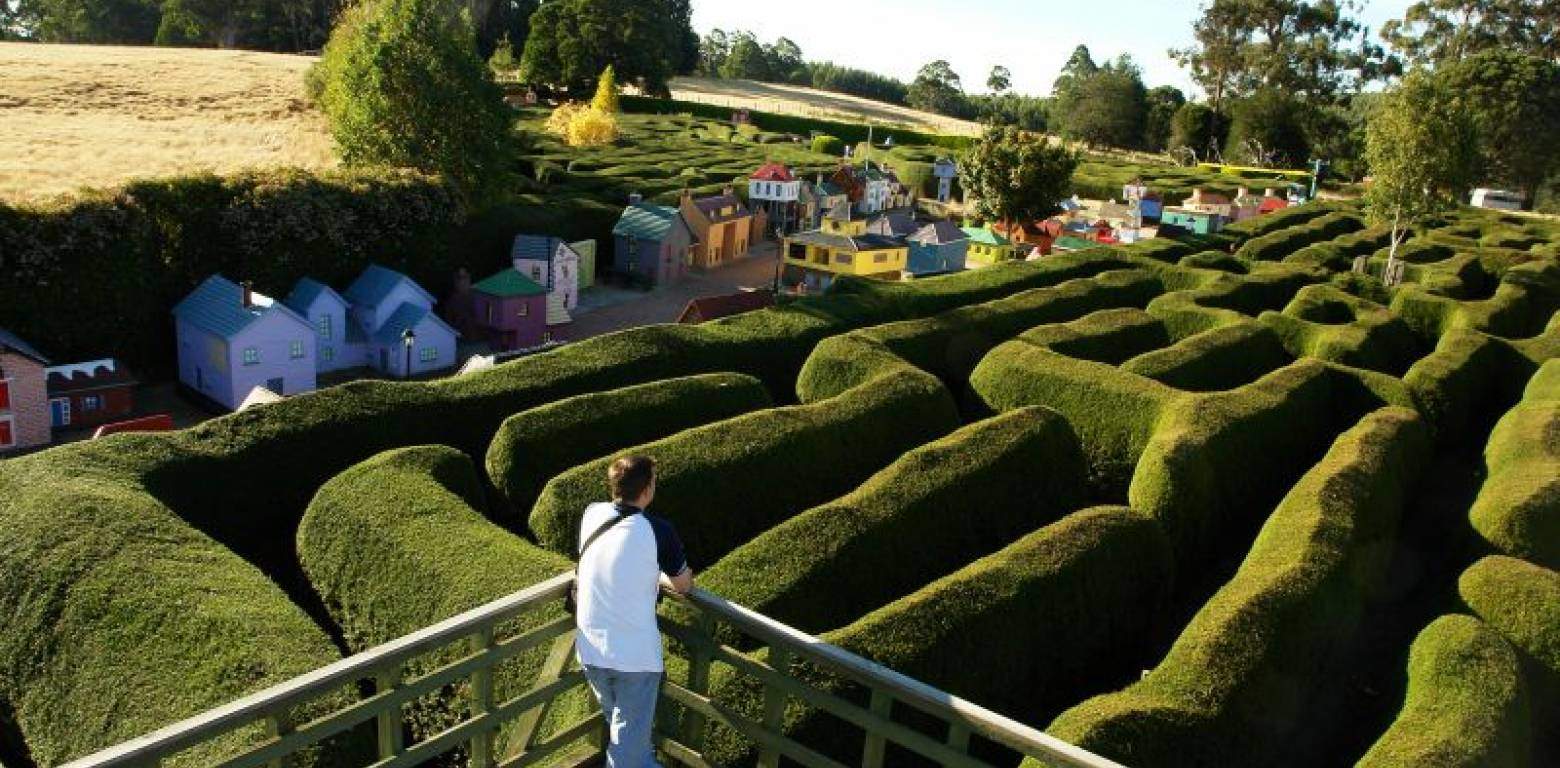 Tazmazia is a crazy little place that is very politically incorrect, so you will need a great sense of humour for the day and lots of patience as you may get lost in one of their 8 mazes they offer for you to walk your way through. Hopefully you can find your way out by the end of the day to enjoy the village full of cubby houses as well as the picnic areas throughout the complex or enjoy some of the refreshments they offer to purchase from the pancake parlour.
Don River Railway
Open Hours: 9am – 5pm 7 days per week
Address: Forth Road Don Tasmania 7310
Phone: 03 6424 6335
Website:www.donriverrailway.com.au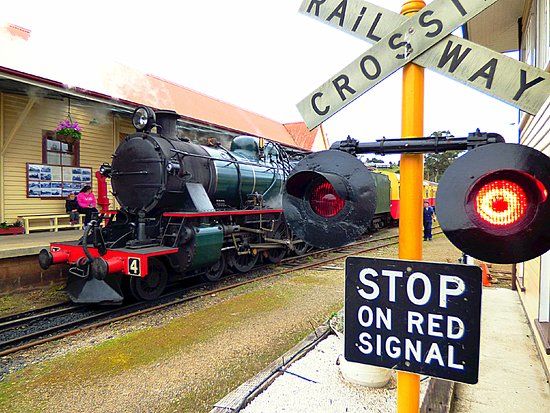 Don River Railway is located 5 minute's drive form Devonport, It is one of Australia's finest heritage passenger carry railways.
Passengers will enjoy a 30 minute ride along the Don River banks with picturesque scenery, there are picnic facilities and barbeques alongside the railway precinct at Coles beach for you to enjoy if you wanted to make a day of it and enjoy some lunch and family time.
Lots of Parking is available at the railway precinct so you can take your time to view the Heritage Diesel and Steam locomotives that are around the precinct and in the workshops.
There are fully restored Heritage Carriages showcased throughout the precinct and in the workshop also.
A lot of the Buildings have been restored back to their original state so you can see them as they were when they were operational all those years ago.
Christmas Hills Raspberry Farm Café
Open hours: 7 days 7am – 5pm
Address: 9 Christmas hills road Elizabeth Town
Phone: 03 6362 2186
Website: www.raspberryfarmcafe.com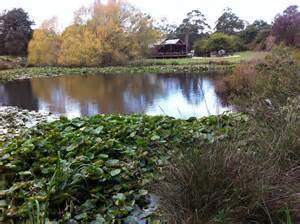 The Raspberry Farm at Christmas hills is just past Deloraine with some beautiful scenery to take in, it's an extremely quiet and relaxing place to sit down relax take a break from driving and enjoy the most delicious food all containing home grown Tasmanian Raspberries. They are freshly picked and used the very same day for all the produce within the shop and on the menu in the café. Conveniently located just off the highway you can pull in and enjoy.
House of Anvers
Opening Hours: 7. 00am – 6. 00pm
Address: 9025 Bass Highway Latrobe
Phone: 03 6426 2703
Website: www.anvers-chocolate.com.au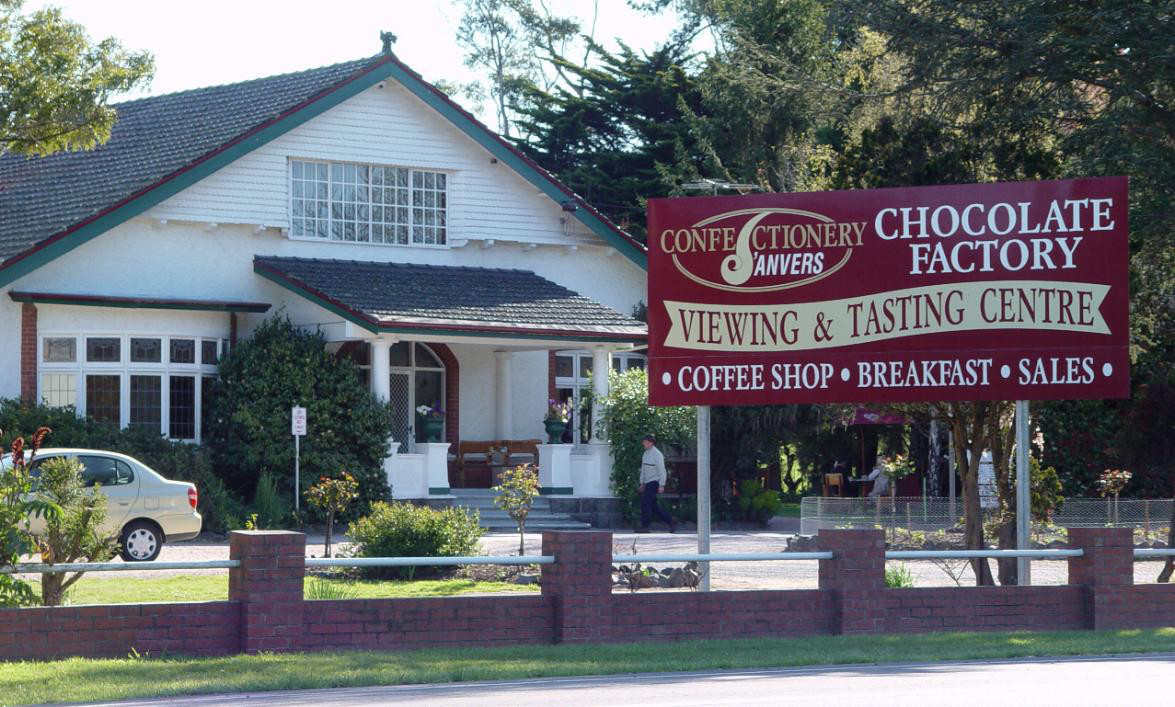 House of Anvers (Dan Fellow)
The house of Anvers is located just off the highway past the quaint little town of Latrobe and on your way to Devonport. You will be able to see their staff at work tempering, molding and enrobing fine coverture chocolates, truffles, pralines, fudges and more.
There is also a taste testing center where you can taste all the wonderful flavours and purchase your favorites and then sit down to a wonderful flavour filled menu at the café.