Why Holidaying in Autumn is an Incredible Time To Travel
Everyone talks about their summer holiday goals, but you'll find a motorhome holiday in Autumn can be far superior! The picturesque sunsets, the campfires, the quieter beaches – there are so many reasons why holidaying in autumn is the greatest time to travel!
Whether you're visiting your favorite holiday spot or venturing to a brand-new city – A motorhome holiday through Australia in Autumn is as beautiful as it is peaceful!
There are So Many Unique Events
When you travel through Australia in Autumn, you can come across some unique and special experiences.
In Queensland and can have an unbelievable experience witnessing sea turtles hatching by the Great Barrier Reef!
In New South Wales, head to Byron Bay for Bluesfest to catch some of the biggest acts in the world perform over the Easter Long Weekend. 
Mid-March, you can experience the food, wine and arts of Tasmania at A Taste of The Huon festival.
Melbourne hosts their annual international comedy festival during March-April where you're sure to get endless belly laughs from the array of comedians.
There are Fewer Crowds
March is a great time to holiday because there are a lot less crowds than when travelling during summer! The roads are quieter, the beaches are less bustling, queues are shorter and last-minute tickets are easier to come by!
For the ultimate retreat, be sure to motorhome holiday when the kids are back at school. You'll find camping at holiday parks and national parks easier and more relaxing!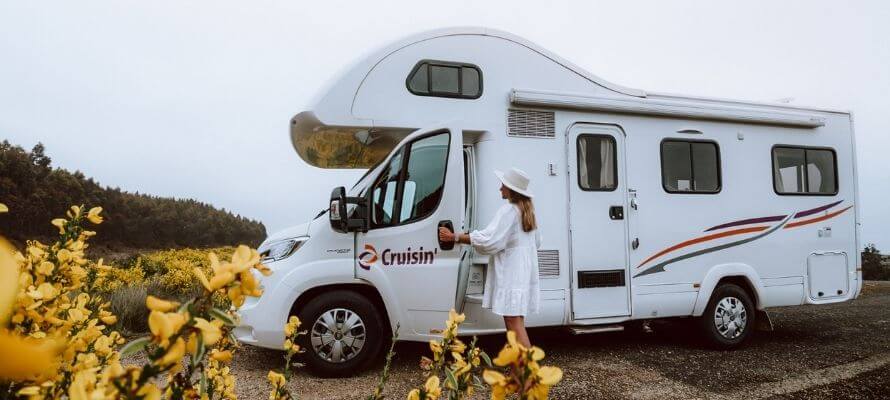 It Extends Your Summer 
If you love the warm weather, holidaying in a warmer temperate state just after summer is a great way to extend that summer feeling when you're not ready to say goodbye yet. Autumn is often, still a great temperature to swim and do all the summer activities you love! You'll find March & April are great times of year to visit because days are still warm and longer, but nights become a little cooler and quieter.
If you want to make the most of the warmer weather, and are planning on a long motorhome holiday, start in the most southern states and drive your way up to the northern ones!
The Most Picturesque Time of Year 
Picturesque walks are one of the best ways to rejuvenate and relax!  In Autumn, the leaves start to fall and colors start to change. Walks in your campsite or around the local Botanic Gardens will look different during this time – you'll tend to appreciate their beauty more-so. Photos taken during Autumn are extra-beautiful thanks to Autumn light, and iconic orange and yellow colours.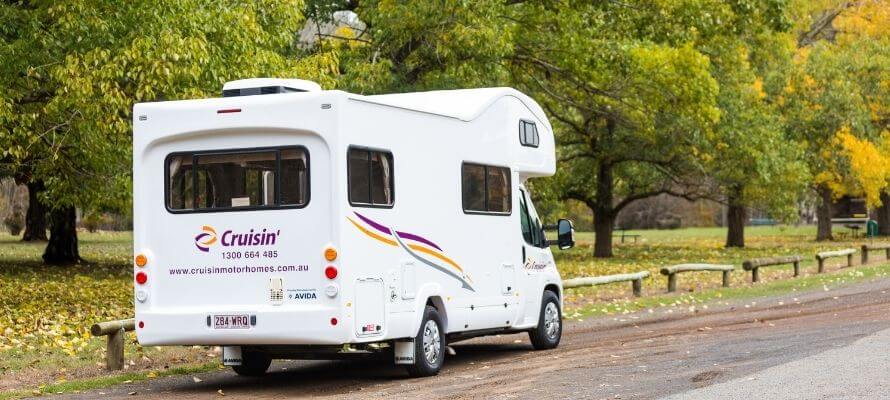 Ideal Climate for Activities
As well as your walks being more beautiful in Autumn, they're also a lot more refreshing! A slightly cooler temperature means hikes, tours and activities are more comfortable! You get the best of both worlds in Autumn. It's generally not too hot, and not to cold. Perfect for activities of all kinds – without the urge to immediately jump in the shower after!
It's a Great Time to Take Annual Leave
If you look at our Public Holiday Guide, you'll notice the significant number of Australian Holidays in March, April & May! Hello long weekends and minimal annual leave! Take a 7-day holiday in April and you'll only need to request 3 days off!
It Can be Considerably Cheaper
With kids back at school after their summer holidays, many weeks in Autumn are considered off-peak season. That means bookings, tickets & events can be more affordable than in the bustling, tourist-packed period of summer.
It's Campfire Season
If you love sitting around campfire, Autumn is the best time to travel! There is something so relaxing about being in the middle of nowhere with your crew and no phones. Warmer days and cooler nights, means less bugs and more campsite memories around a warm fire! Let's not forget the comforting warm dinners that go hand in hand with autumn!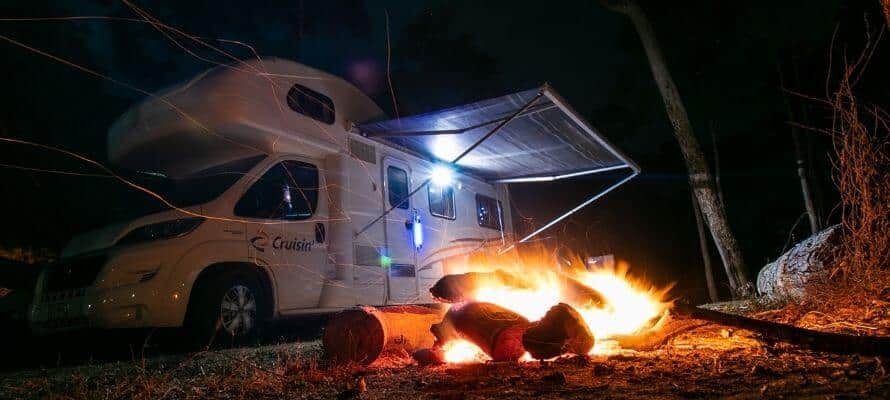 Tasmania is Golden
If you want a quiet retreat full of crunchy leaves, delicious food and incredible hikes, it's hard to go past Tasmania in Autumn! Touring Tassie, especially during weekdays, will be provide you with the most scenic and quiet destinations!  Drive through the Huon Valley for some of the most picturesque views direct from your motorhome! You'll cruise past thriving vineyards, orchids, and iconic reflections of the Huon River. In Tasmania, you can also witness Australia's only deciduous tree, the endemic Fagus (Nothofagus gunnii) – a rare wonder that turns from bright green, to orange, yellow and gold in late April.
You'll Have More Authentic Experiences
When travelling outside of the busy summer period, you're far more likely to get more intimate and memorable experiences. Travellers might get more rewarding insights into the food, town, land and culture because locals have more time. You may receive heightened service at cafes and restaurants, because the staff aren't as under pressure compared to peak season.  Let's not forget about out furry friends! Wildlife encounters are more abundant in Autumn, because you're not competing with a mass of other people and tourists!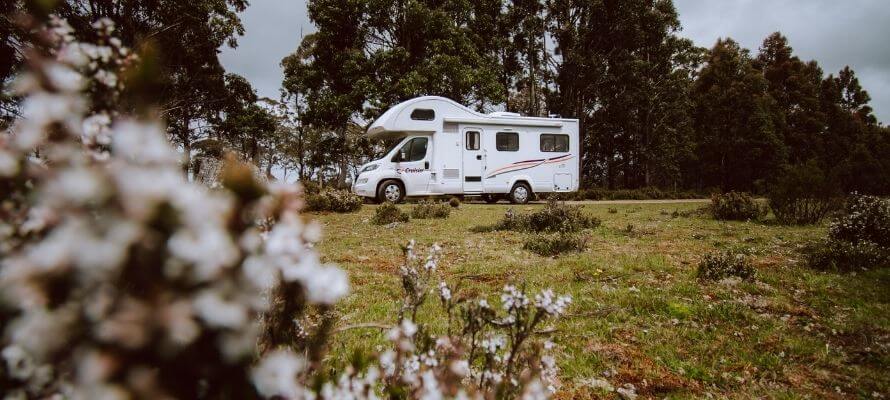 Photo-Worthy Places
Autumn is so instagramable, so are these incredible spots!
Read Guide
First motorhome holiday?
Read our handy guide of what to bring on your motorhome holiday
See List
Best Hikes
Autumn is the best time for hiking! See the best locations in Australia
Day Walks & Treks