Explore Sydney's Top Tourist Destinations: A Complete Travel Guide
Planning a trip to Sydney? Look no further! This comprehensive travel guide will take you through the top tourist destinations in Sydney, from the iconic landmarks that define the city to the hidden gems that only the locals know about.
Whether you're interested in exploring the stunning beaches, immersing yourself in the vibrant culture, or indulging in delicious food, this guide has got you covered.
Get ready to discover the best of Sydney!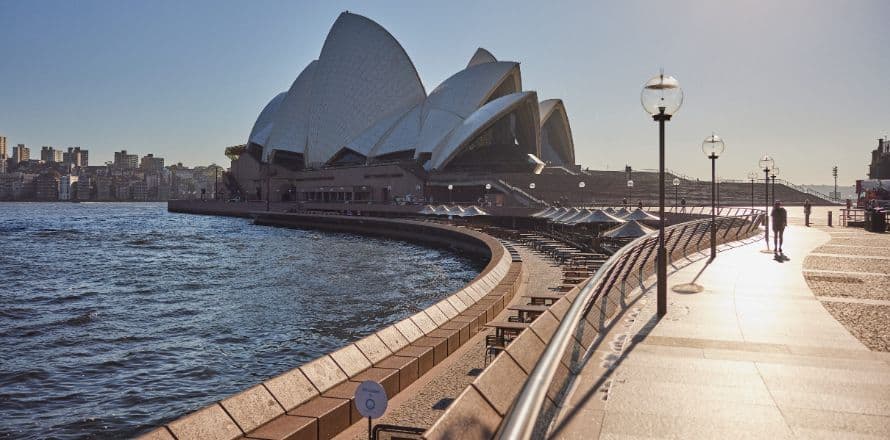 Sydney Opera House, Destination NSW
Sydney Opera House
The Sydney Opera House is one of the most recognisable landmarks in the world and a must-visit destination in Sydney for any traveller! Not only is it a stunning piece of architecture, but it also has a rich history. Learn all about the Sydney Opera House's cultural significance through guided tours, performances, and backstage exploration!
Whether you're a fan of the performing arts or simply appreciate beautiful architecture, visiting the Sydney Opera House is a must.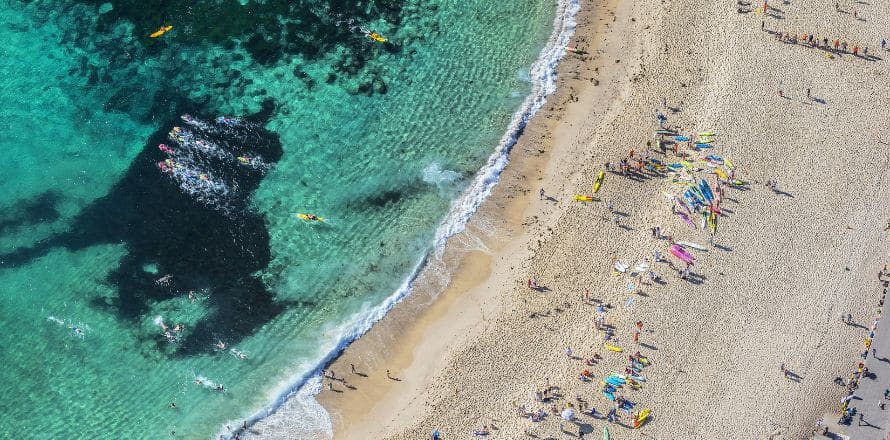 Bondi Beach, Adam Krowitz
Bondi Beach
Bondi Beach is a world-renowned destination for beach lovers and surf enthusiasts. Located close to Sydney's city centre, this iconic beach offers golden sands, crystal-clear waters, and a vibrant atmosphere.
Whether you're looking to relax on the sandy shores, take a dip in the ocean, or catch some waves, Bondi Beach has something for everyone!
Embrace the thriving beach culture, find a range of cafes, restaurants, and bars along the promenade, and pick up some unique souvenirs whilst exploring one of Sydney's top tourist destinations.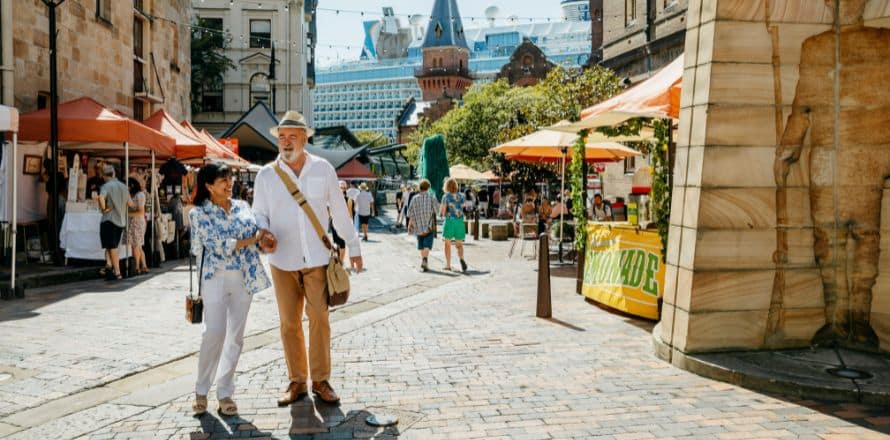 The Rocks, Destination NSW
The Rocks
The Rocks is a historic neighbourhood that offers a unique blend of old-world charm and modern attractions. Filled with cobblestone streets, colonial-era buildings, and a vibrant atmosphere, this is a must-visit destination in Sydney!
One of the highlights of The Rocks is its collection of shops, with everything from locally made crafts to high-end fashion. It's also home to several cultural attractions, including the Museum of Contemporary Art and Cadman's Cottage.
Whether you're a history buff, a foodie, or simply looking to soak up the culture, visiting The Rocks is a must when exploring Sydney's top tourist destinations.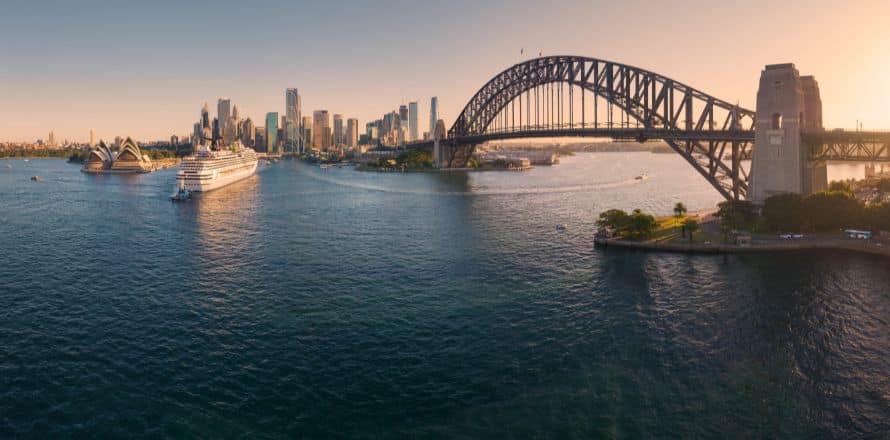 Sydney Harbour, Destination NSW
Sydney Harbour Bridge
Another iconic destination in Sydney, the Sydney Harbour Bridge offers you the opportunity to take in breathtaking views of the city and harbour that you won't find elsewhere!
Walking across the bridge is a popular option for those who prefer a more relaxed experience here. Or, if you're keen on an adventure, you can take part in a bridge climb to see a unique perspective of Sydney. The feeling of accomplishment and the breathtaking views at the pinnacle make this a truly unforgettable experience.
Regardless of how you choose to experience the Sydney Harbour Bridge, be sure to bring your camera to capture the beauty of this iconic Australian landmark!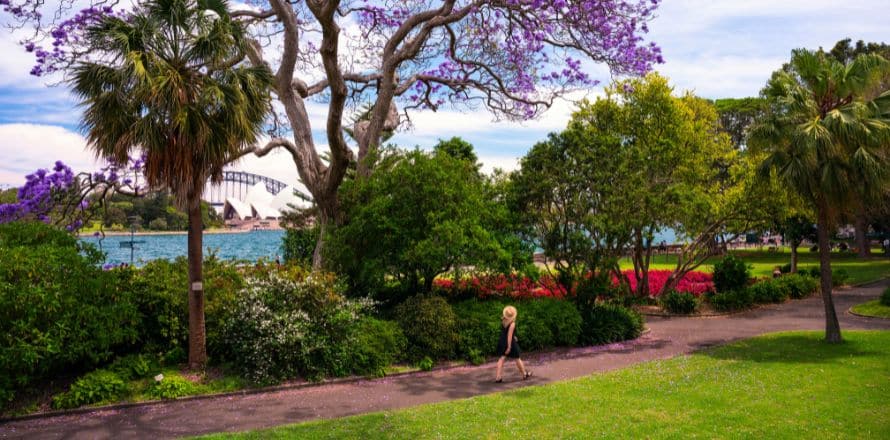 Royal Botanic Garden, Destination NSW
Royal Botanic Gardens
The Royal Botanic Garden is a must-visit destination in Sydney for nature lovers! Spanning over 30 hectares, the garden is home to a variety of plant species from all around the world.
Here you'll find yourself surrounded by lush greenery, vibrant flowers, and towering trees. Take your time to explore the various themed gardens hidden in the area, with each offering its own uniqueness. From the tranquil Japanese Garden to the tropical oasis of Palm Grove, there is something for everyone to enjoy.
Whether you're a nature enthusiast, a photography lover, or simply seeking a moment of tranquillity, a visit to the Royal Botanic Garden is a must!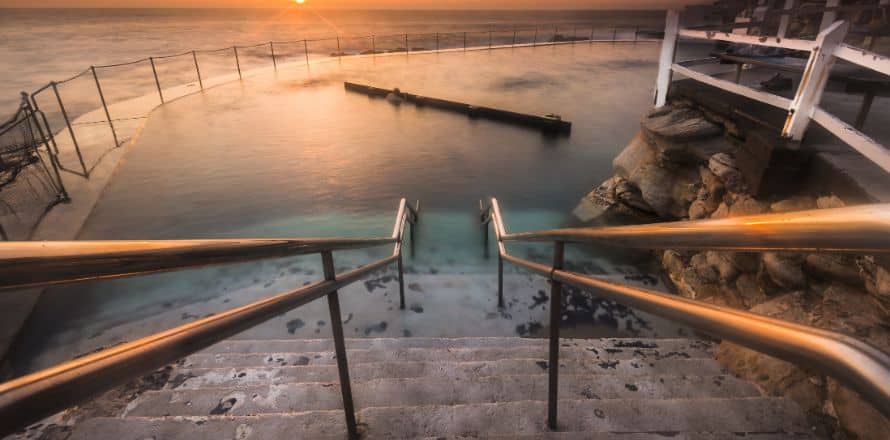 Bronte Baths, Destination NSW
Bronte Baths
The Bronte Baths, nestled at Bronte Beach in Sydney, are picturesque ocean pools surrounded by rugged rocks and stunning coastal views! There are two pools, with a deeper one for laps and a shallower one for leisure, making it a family-friendly destination and a great choice for budget-conscious travellers due to its free entry.
The Bronte Baths are part of the Bondi to Coofee coastal wark, and they offer serene swimming, exciting marine life observation, and a magical atmosphere during sunrise and sunset.
With changing rooms, showers, and nearby cafes, it's a perfect hidden gem in Sydney for a blend of relaxation and swimming amongst the coastal landscapes.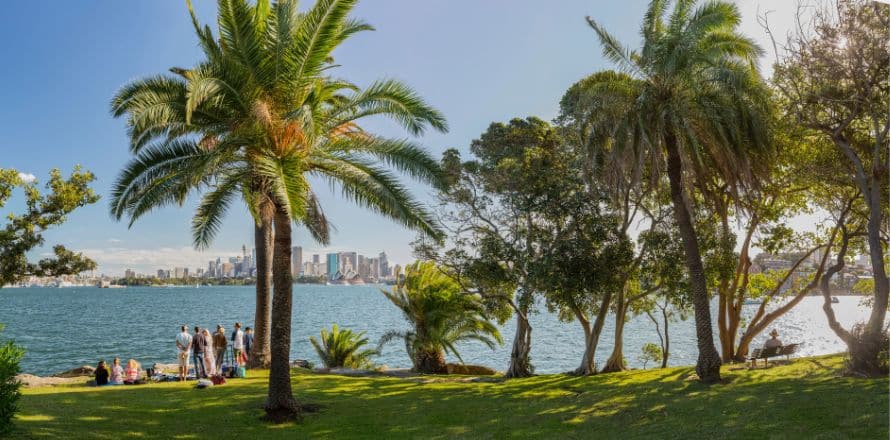 Cremorne Point Reserve, Destination NSW
Cremorne Point Reserve
Cremorne Point Reserve offers a serene escape along the waterfront and is known for its panoramic Sydney Harbour views! This must-see Sydney destination features a harbourside path, the historic Robertson's Point Lighthouse, and lush gardens that are perfect for family picnics.
This hidden gem in Sydney invites you to unwind, capture stunning photographs, and enjoy the peaceful ambience while being surrounded by iconic landmarks and maritime character. Accessible by ferry via Cremorne Point Wharf, the reserve provides tranquillity, art installations, and a glimpse of history.
Sydney Is Waiting For You!
This guide has unveiled some of Sydney's top tourist destinations, iconic landmarks, and local secrets. Now it's time to witness the awe-inspiring architecture of the Sydney Opera House and immerse yourself in Bondi Beach's vibrant coastal culture!
If this is your first time hiring a motorhome and you're a little nervous about driving around Sydney, we've put together a guide to travelling around Sydney to make you feel more comfortable!
Give yourself plenty of time to explore the capital city, then set off on your road trip across the state! We've created a list of NSW motorhome itineraries to make your life even easier.
Organise your Sydney motorhome holiday today! Call our friendly reservations team on 1300 664 485 and check out our Cruisin' Motorhomes vehicle pages to see what motorhomes are available to hire at our Sydney branch.
Related Locations

10 Wurrook Circuit, Caringbah NSW 2229, Australia

Phone Number : 1300 664 485
International : +61 3 6248 4789